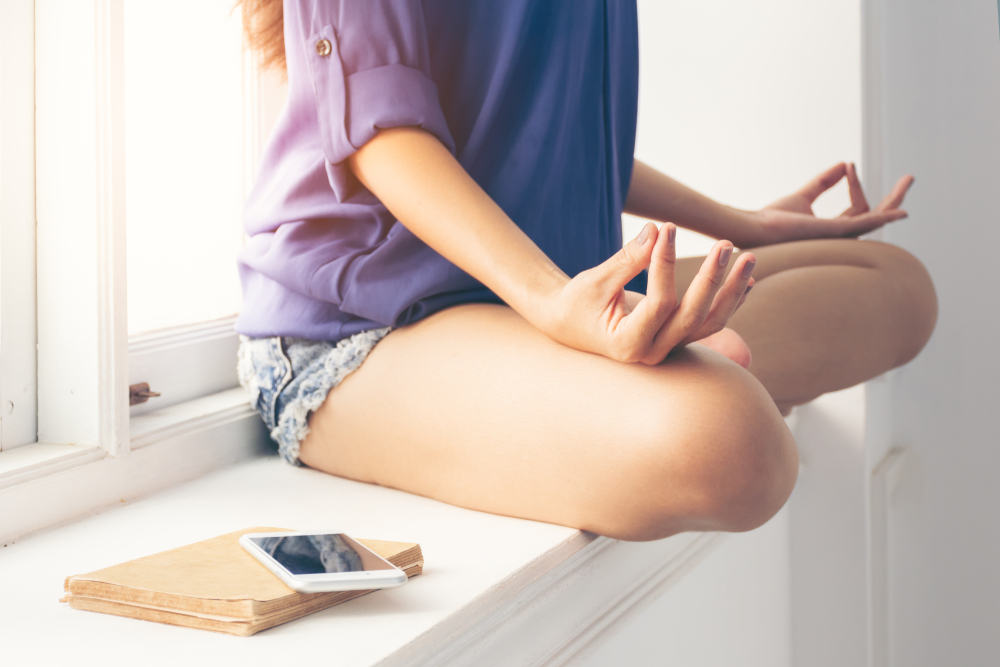 Summer is all about soaking up the sun, spending time with friends, and (hopefully) relaxing. According to Tiffany Houchins, an Acupuncturist at Woodberry Wellness, this season is known for joy, laughter, connection, and communication. With her expertise, we've pieced together a guide on how to instill these elements into our daily routines.
Joy & Laughter
"It's the season of joy," Houchins says, "and it's associated with the heart, the small intestine, and our pericardium—all of those things really love joy."
• Before getting out of bed, try a laughing meditation to set yourself in a good mood: Think of memories and things that bring you joy and laughter.
• Get ready for the morning singing and dancing to your favorite songs.
• Give yourself extra time to be a little spontaneous with your routine.
Food & Drink
• Drinking hot tea in the warm weather actually cools you down. An excellent herbal tea for heart health and mood-boosting benefits is Hawthorne.
• Bitter foods invigorate the body—chicory root, dandelion, and mustard greens are fresh and satisfying summer foods.
Connection & Communication
"Because summer is associated with the heart, it's also about connection: connection with our authentic self and connection with other people," she says.
• Counter morning stress by practicing fire breathing. Clear out the tension by breathing in deeply and exhaling loudly through your mouth.
• Try dry brushing your arms with a loofa to stimulate the meridians in your arms that are associated with the heart.
• Rose quartz is known as the crystal for the heart. Wearing it on your wrist or around your neck can stimulate peaceful and loving energy right into the heart channels.
Self-Love & Affirmation
• Bring a little intimacy into your day by practicing self-love affirmations in the mirror or sending a love note to someone you care about.
• Take a walk outside to breathe in the fresh air and take some "me time."