The Golden Rule
Turmeric is the latest miracle worker in the health scene.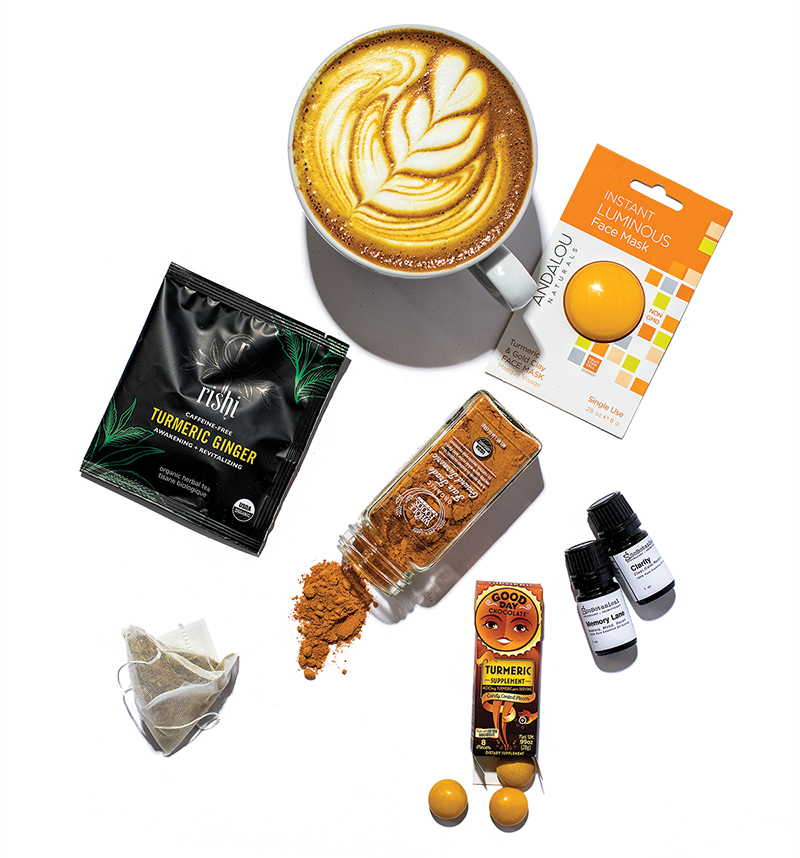 The latest miracle worker in the health scene is something you probably already have in your kitchen cabinet. Turmeric, a yellow spice belonging to the ginger family, has made its way to the top of the wellness list because of its powerful anti-inflammatory and antioxidant properties. Spice up your beauty and health regime with one of these products, guaranteed to make you feel a little bit brighter.
Latte
Made from a mixture of cold-pressed turmeric juice and your choice of milk, this warm beverage can aid in gastrointestinal health and has been linked to the prevention of cancer cell growth. Turmeric latte ($3.50) at Order & Chaos.
Face Mask
Turmeric works as an acne treatment while simultaneously protecting the skin from bacteria, stimulating blood circulation, and revitalizing the skin. Andalou Naturals turmeric and gold clay mask ($3.69) at Whole Foods.
Tea
Turmeric tea can boost your immune system and lower inflammation throughout the body. Rishi turmeric ginger tea ($3.99) at Common Ground.
Ground Turmeric
Digesting turmeric can help with pain relief and aid in metabolism and weight management. Sprinkle it onto your veggies or mix it into your morning smoothie to reap all of the glorious benefits. Organic fair-trade ground turmeric ($4.99) at Whole Foods.
Supplements
With 400 mg of the golden spice in each bite, these support joint function and help with sore muscles. Good Day chocolate turmeric supplement ($3.49) at Whole Foods.
Essential Oils
These two essential oils, both made with turmeric, will be sure to improve mood, lower anxiety, and help with memory. Add a few drops to a warm bath or dab on a hot or cold compress to let the effects really soak in. Clarity oil ($12) at SoBotanical. Memory Lane oil ($13) at SoBotanical.