Interior Design Trends That Will Rule 2020 and Beyond
Local designers share 11 trends to implement, from sustainability to bold colors.
You Do You
Mona Hajj, Mona Hajj Interiors
"We'll see interiors with a more natural, effortless look that are beautiful and relate to the client, whether it is a well-traveled global interior or a simple lived-in interior. Less interesting are the staged and stylized interiors. They are more picture-pretty than livable."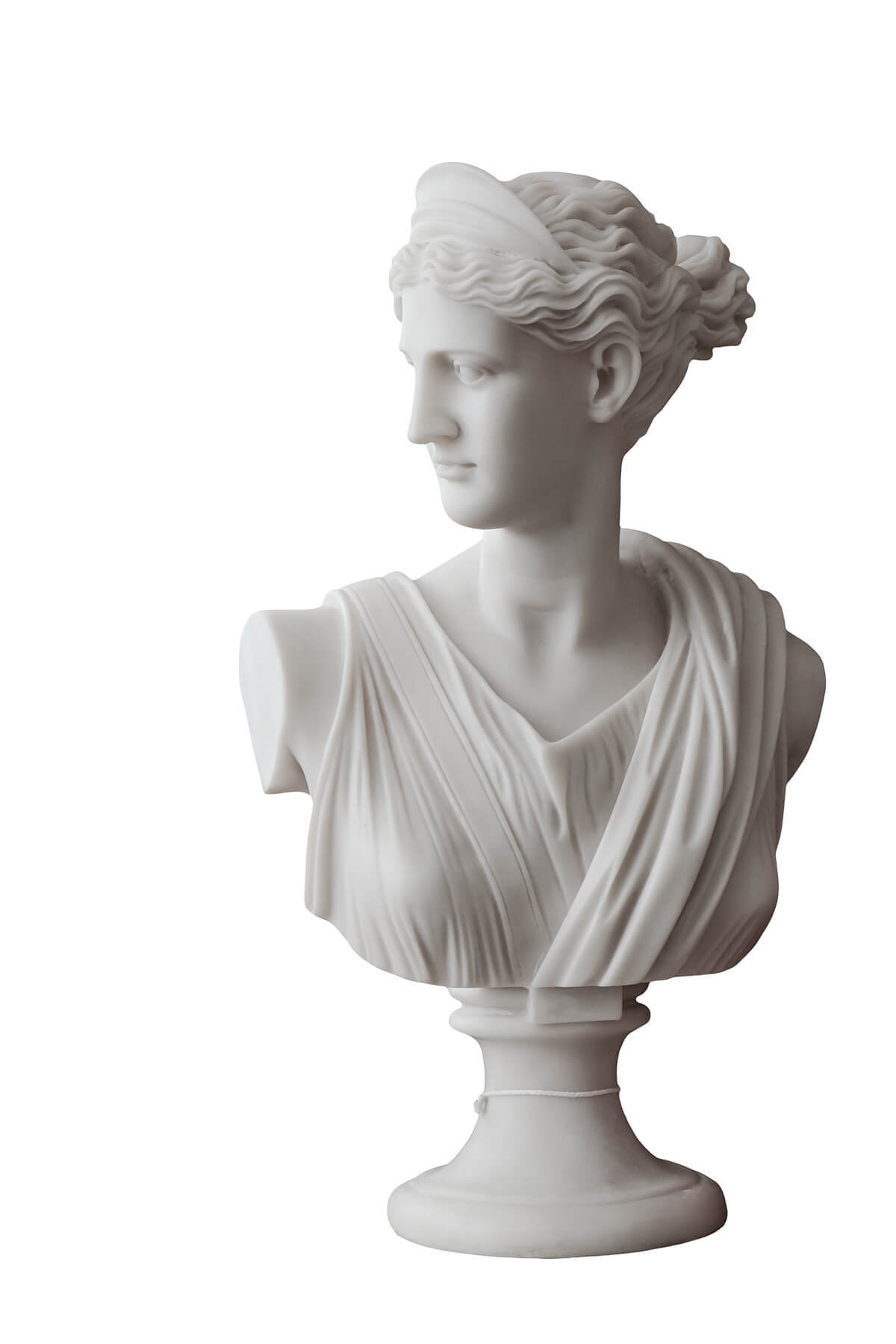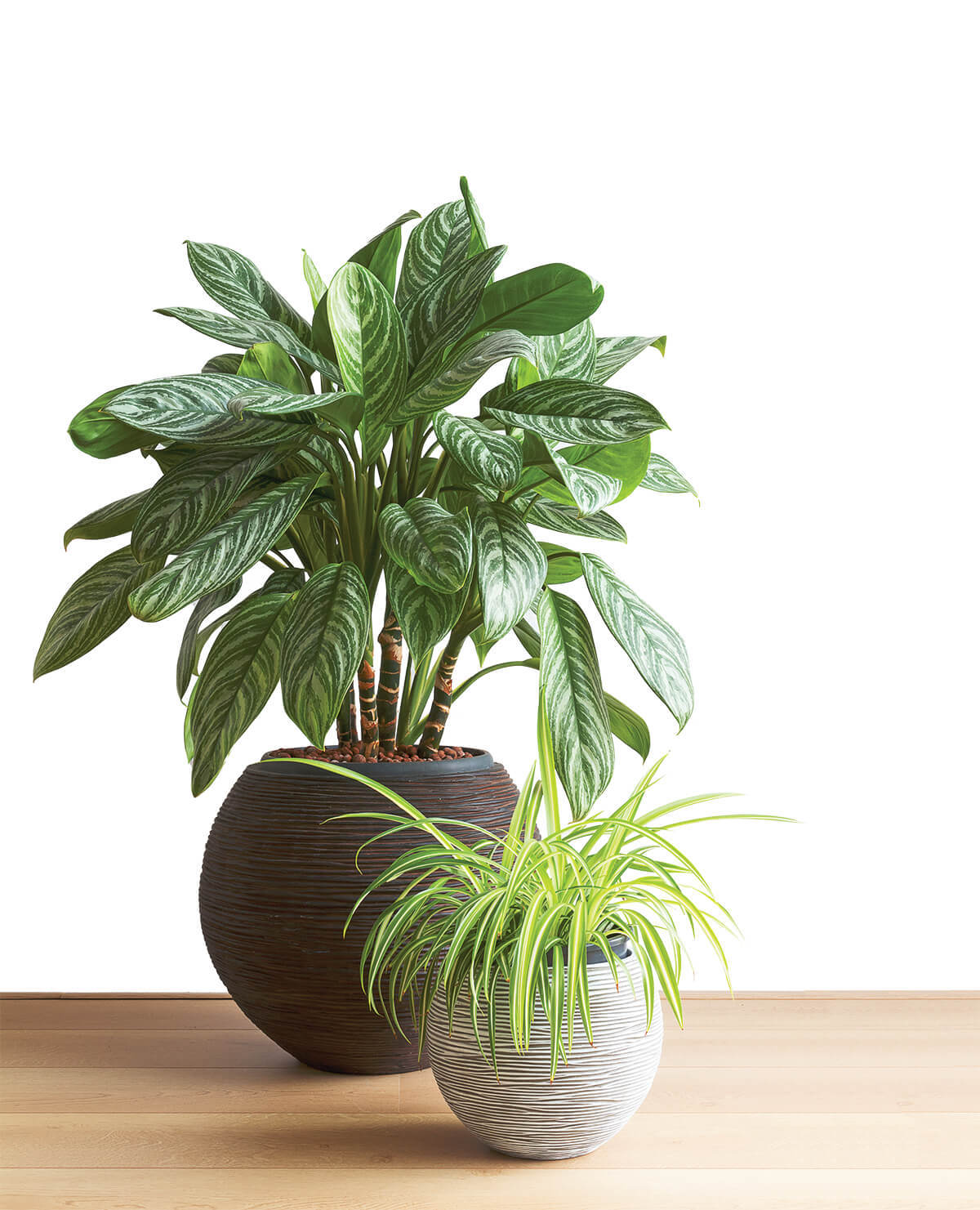 Plaster and Marble Sculptures
Katie Destefano, Katie Destefano Design & Owner of Curiosity…Intriguing Objects for the Home.
"Plaster and marble busts have been making a big comeback, as they add a lot of dimension and expression to a vignette. Try putting one in an unexpected place like your bathroom or closet to hold some of your accessories. If a bust still seems like too much, try a torso, hand, or even foot."
Interior Greenery
Stephanie Bradshaw, Stephanie Bradshaw "Plants, plants, and more plants. And bringing the outside in, not just with greenery, but natureinspired hues and warmer tones."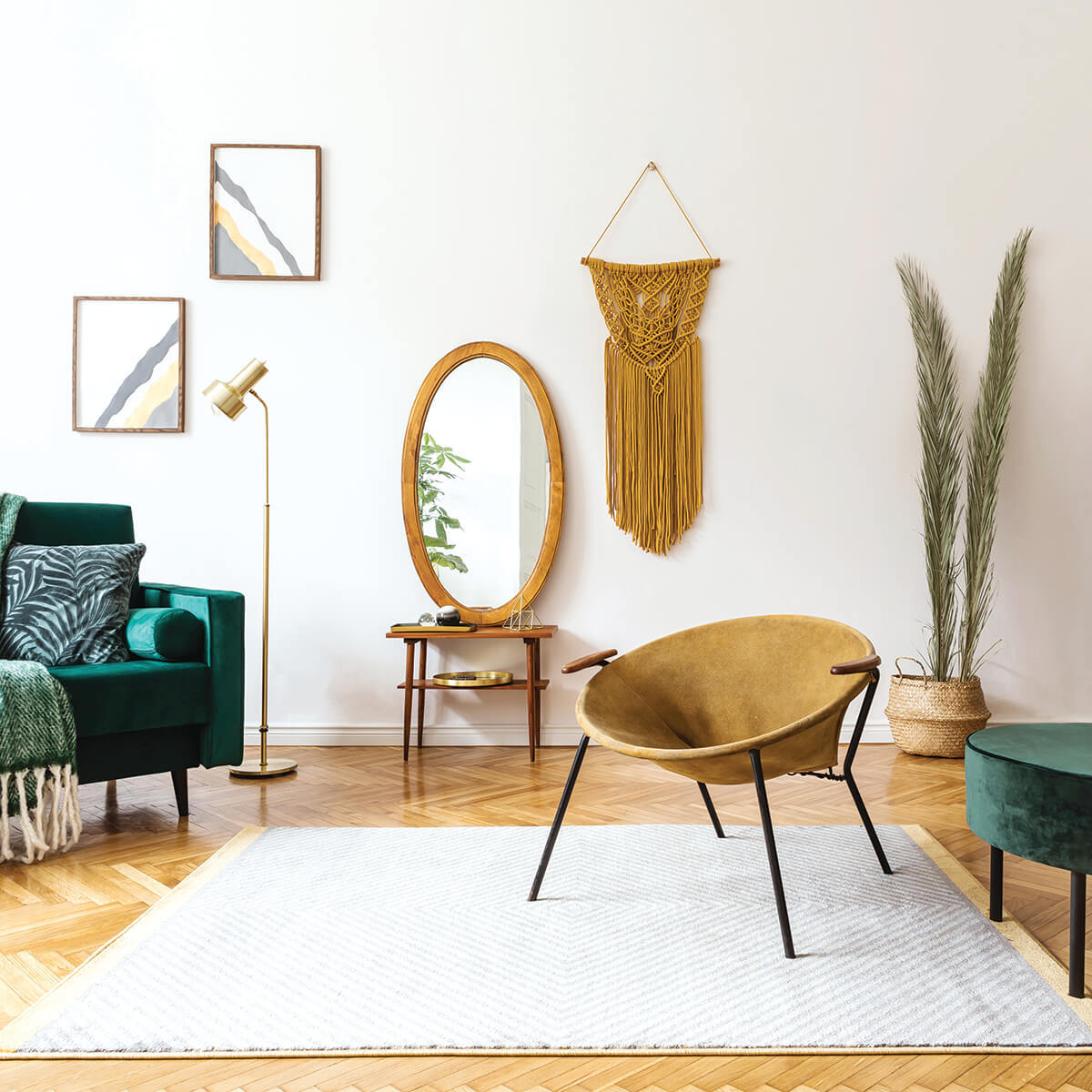 Groovy Designs
Darra Sargent, Dear Darling Design Studio
"This year, we are moving away from all of the mid-century-inspired decor and moving on to a new decade—the '70s. Think lots of oranges, yellows, and teals; macramé, rattan, velvet, terrazzo, fringe, and shag. All forms of design have been featuring '70s-style shapes (half circles, half ovals, scalloped edges) and '70s-inspired fonts. I think this year is going to be all about that hippie style, with a big focus on sustainability."
Intermingling
Carmen Brock, Trohv "Sustainable products are thankfully ever-present. It's shifting away from being a trend and more toward a way of living long-term. This all seems to be co-mingling in a backdrop of minimalism, inspired by the declutter movement, a trend that I hope continues."
The True Meaning of Home
Patrick Sutton, Patrick Sutton
"We have seen a strong shift toward decluttered, modern interiors filled with meaningful art and art objects—rooms that are fresh and forward-thinking while still warm and comfortable. People seem to be moving toward simplicity, quality, and a desire to make each moment of their lives memorable. And they look for their homes to reflect that desire."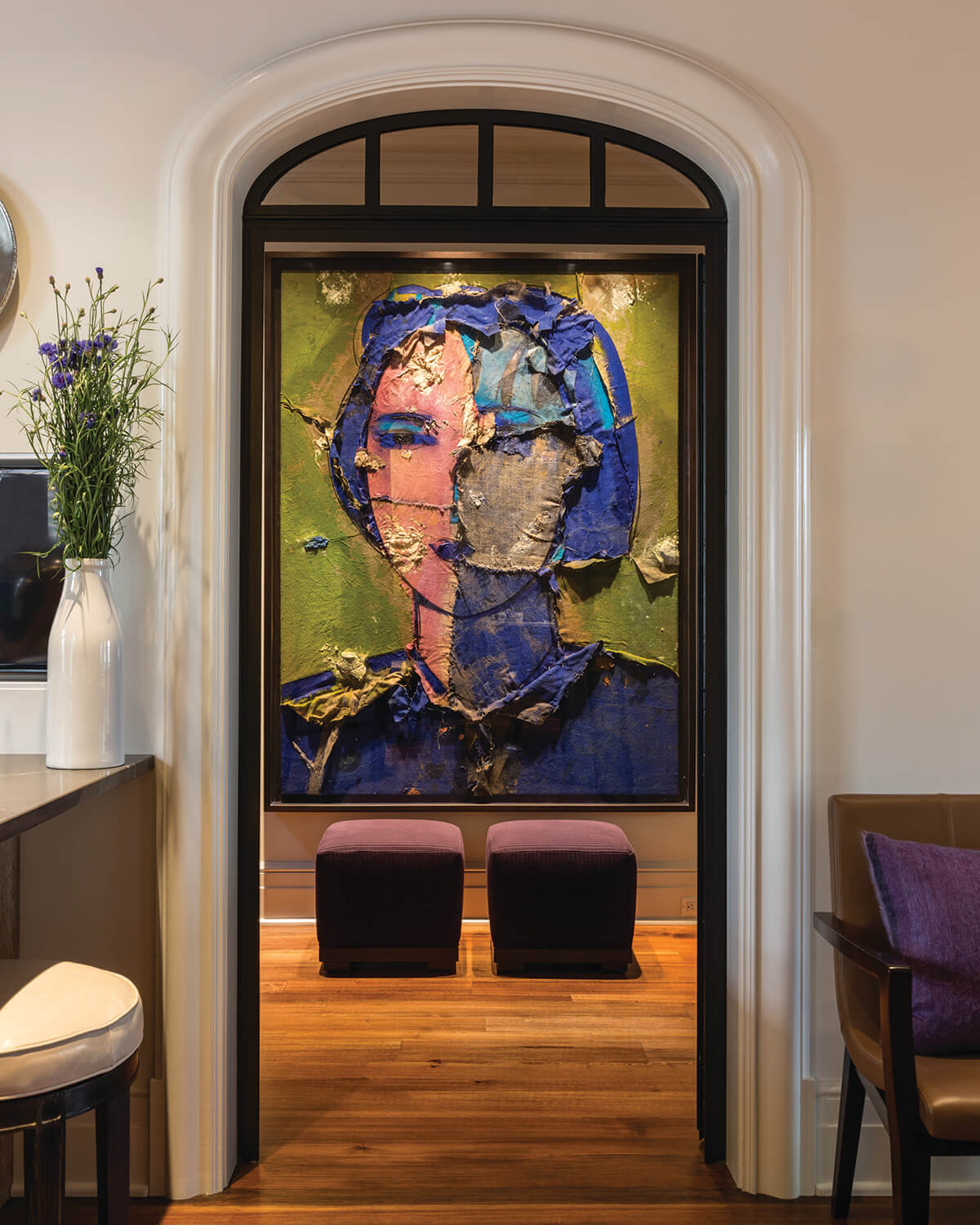 Marco Ricca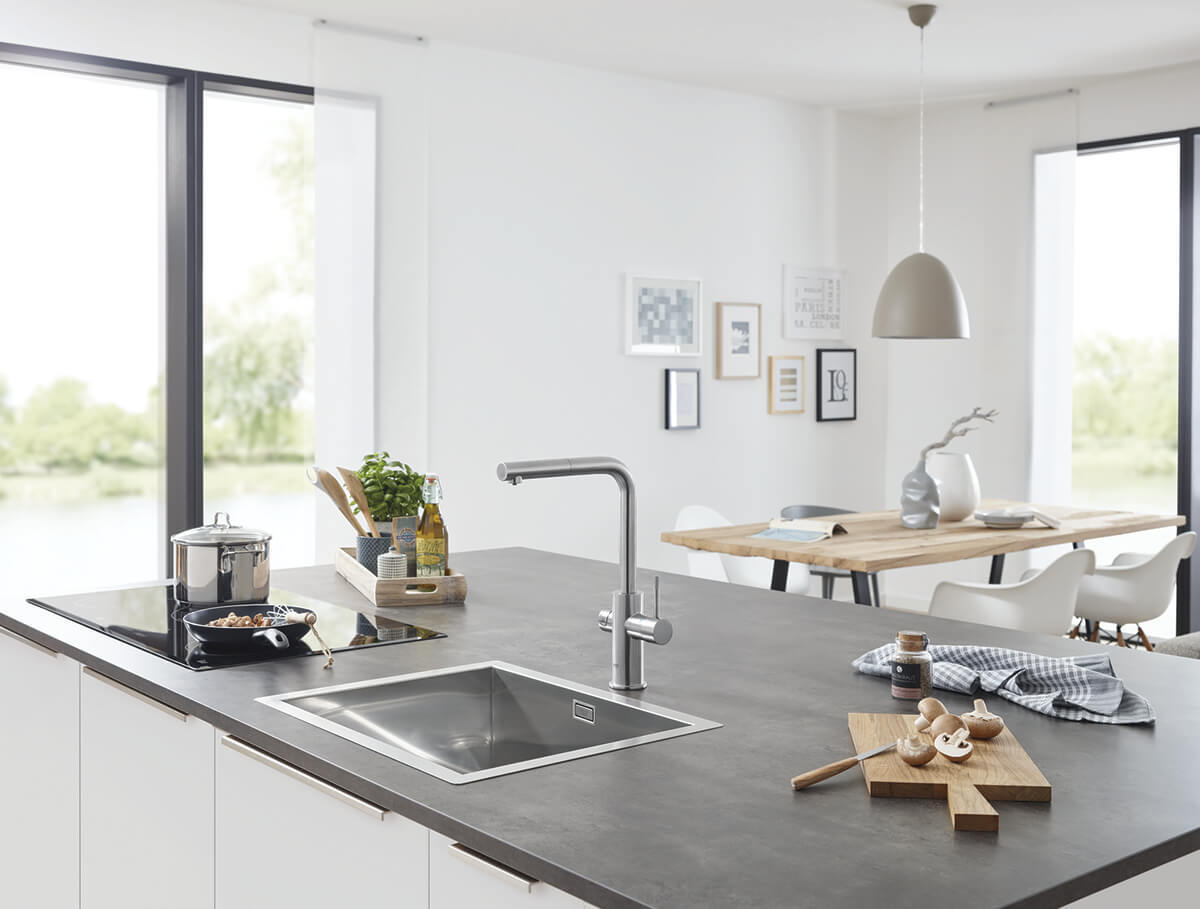 Greener Kitchens
Laura Hodges, Laura Hodges Studio
Sustainability in kitchen design is coming in strong for 2020. "We love Grohe's new smart faucet that integrates filtered water, sparkling water, and tap water all into one faucet, eliminating the need for all kinds of plastic water bottles."
Liveable Space
Kerry Leikus, Kerry Leikus Designs "All white walls are out. It shouldn't take most homeowners very long to see the obvious reasons why the white trend is less than desirable. Maintaining the pristine quality and allure of the all-white look can be difficult, especially if people intend to live in the space."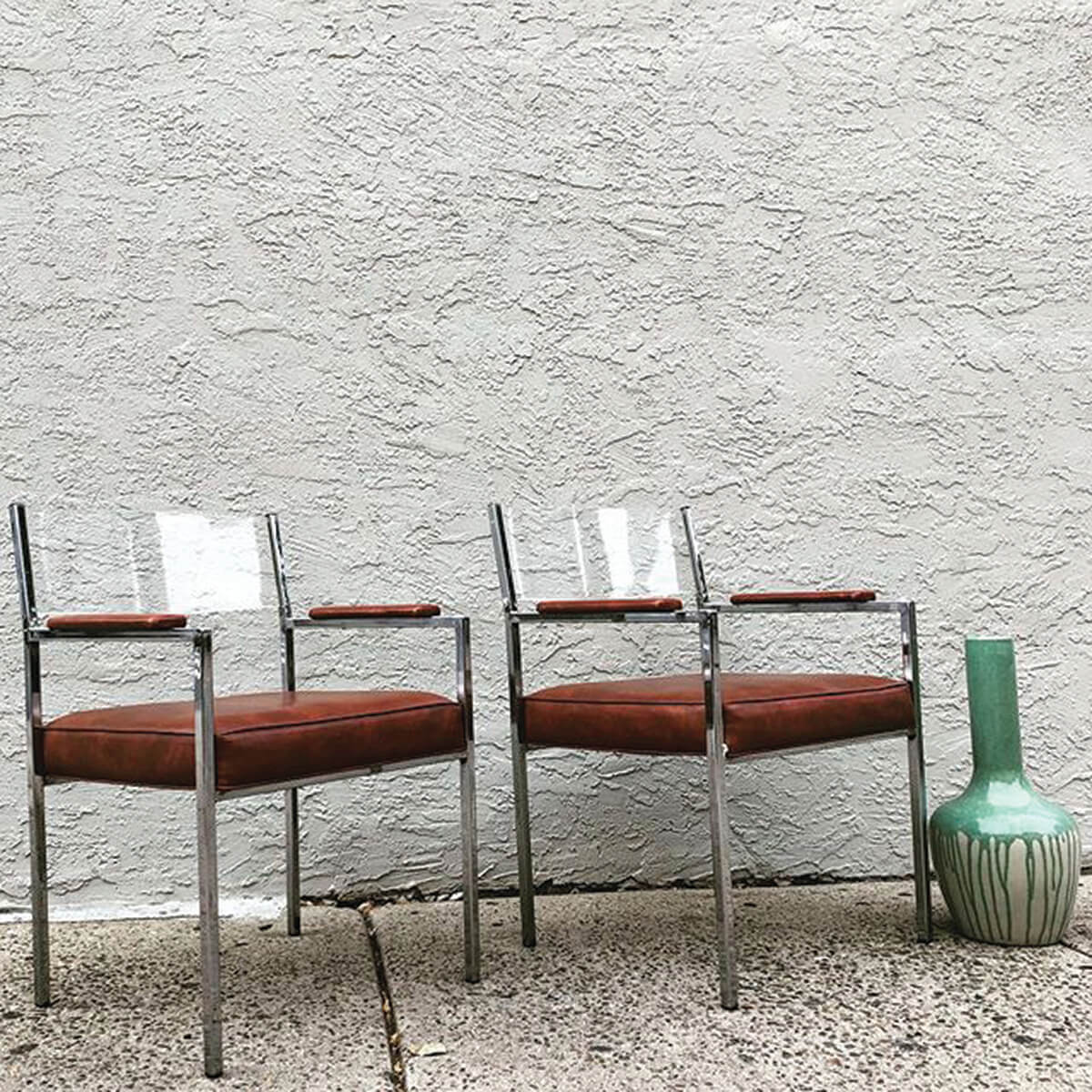 Boho Out The Door
Quintece Hill-Mattauszek, Studio Q Designs
"We are going to start to see less and less of the free and flowy trend of the bohemian and Jungalow styles. Patterns such as Shibori, boho fringe, and woven rattans will step to the side to make way for a more tailored approach with a resurgence of upscaled vintage and retro pieces. Forget the throwaway pieces and look for the character and charm that can be modernized to fit your lifestyle."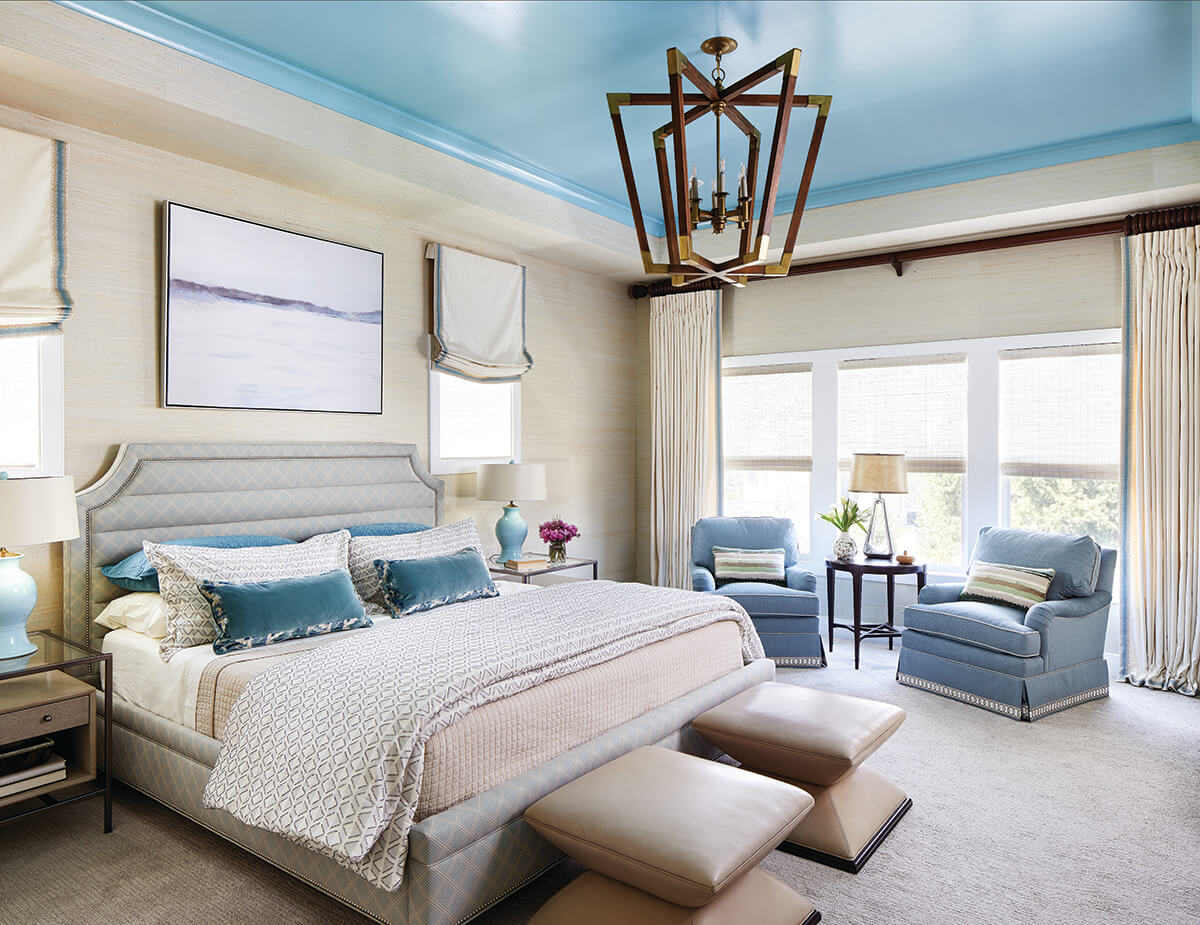 Colored Ceilings
Julie Lilienfeld, Athena Hoffberger, and Ryan Haase of Wishbone Reserve "Painted ceilings are where it's at. They make the room feel cozier and can hide a number of unsightly structural elements. Don't be shy with your color choices. There's lots of bright pops of color: magenta, cobalt blue, emerald green, sunshine yellow, and acid orange."
Jewel Tones
Raina Smallwood, Cedar & Cotton
"What's winning in 2020: deep, bold colors, specifically jewel tones. Hunter greens, deep teals, velvety plums, and even black are everywhere, and not just on our walls, but on house exteriors, kitchen cabinets, and sofas. Our homes feel more personal and lived-in, and that's definitely a win."