A Luminous Past
Robert M. Long resurrected the family lighting company he nearly lost.
The year 1967 looked to be a good one for Robert Long. Several years earlier, the custom lighting maker had packed his family into a VW bus and driven cross-country from Savannah, Georgia, to Sausalito, California, to be at the center of progressive design. His firm, Robert Long Lighting, was taking off, and he had recently published his first catalog. Then,later that same year, Long, his wife, one of their sons, and the child's maternal grandmother were all killed in a car accident.
Two sons survived, and one, Robert M. Long, now continues his father's lighting legacy in an eccentric workshop in Hampstead.
After the accident, Long and his older brother were sent to live with an aunt in Pennsylvania. When she died of a stroke, they went to Savannah to be raised by another aunt. Long, who was only 2 years old when his parents died, says he was about 7 when he started to put together the pieces of his father's work.
"It helped that we grew up with desk and floor lamps in the house that had been made by my dad," says Long, "or we would drive by my parents' friends' houses and there would be his fixtures on their houses."
The business tried to carry on without his father but went bankrupt in 1989. "After college, I looked up the company and took a rental car to see it," Long recalls. "Shortly thereafter, it went under."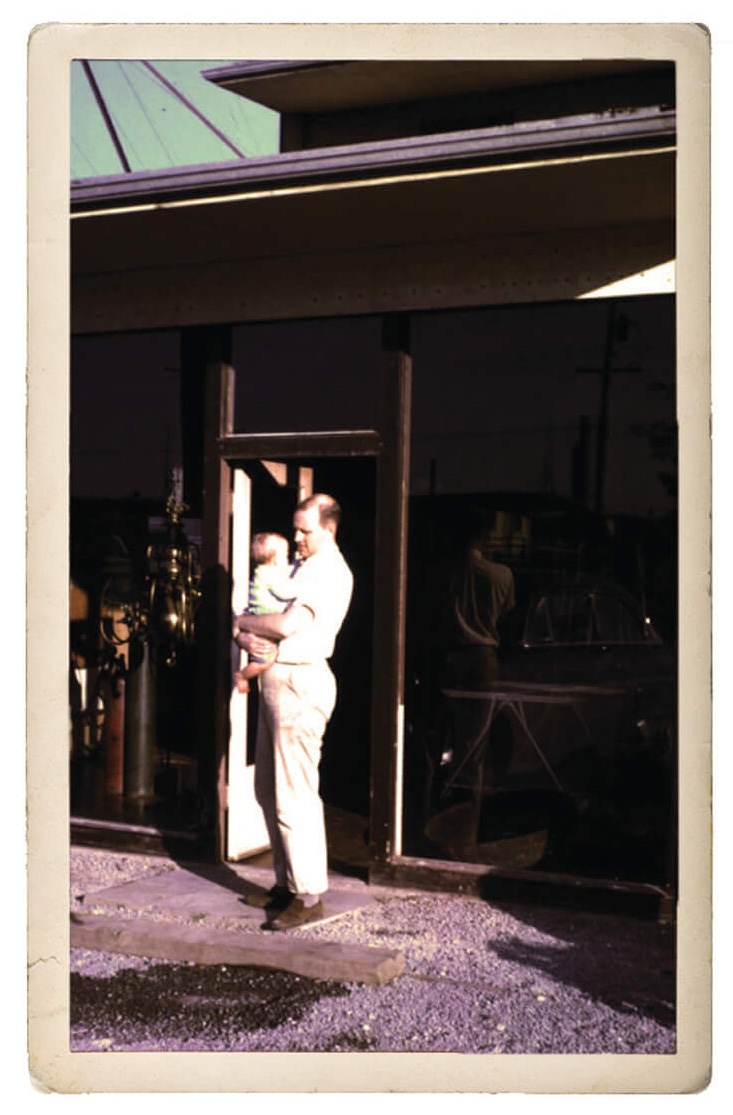 Upon graduation, Long entered the insurance business with his uncle, but after more than a decade in that line of work and with a failed marriage behind him, he quit and moved to California, ostensibly to go to graduate school for counseling psychology.
"I was pretty aware that my whole move to California was a reconnection with my parents," says Long. "I had spent years working with my uncle trying to get something from him he couldn't give—he wasn't my father."
When he was in his 20s (he's now 53), a cousin sent Long his dad's catalogs, and, for the first time, he thought about resurrecting the brand. Living in California, doing graduate work in psychology, and learning about himself in the process, the idea galvanized.
"I needed to make this stuff to bring this all full circle," he recalls. "There was a spiritual element to it."
Long digitized his father's catalogs and went looking for buyers among interior designers and architects. One designer placed an order for her hotel project in 2011 and Robert Long Lighting was back in business.
Initially, Long found people to make prototype lights for him, but the results were disappointing. "I'm a little particular when it comes to design-related things, so it suited me to make the lights myself."
He opened a studio across the street from his father's old location and reconnected with some of his father's former employees and vendors. And he taught himself much of the art and science of both electricity and metal design.
While the business was in California, Long's life had moved east. Through a cousin, he had met his interior-designer girlfriend, who lived in Baltimore County, but the bicoastal element of the romance was wearing. A conversation with a business coach helped him realize he had done what he needed to do in California and he could run the business from anywhere.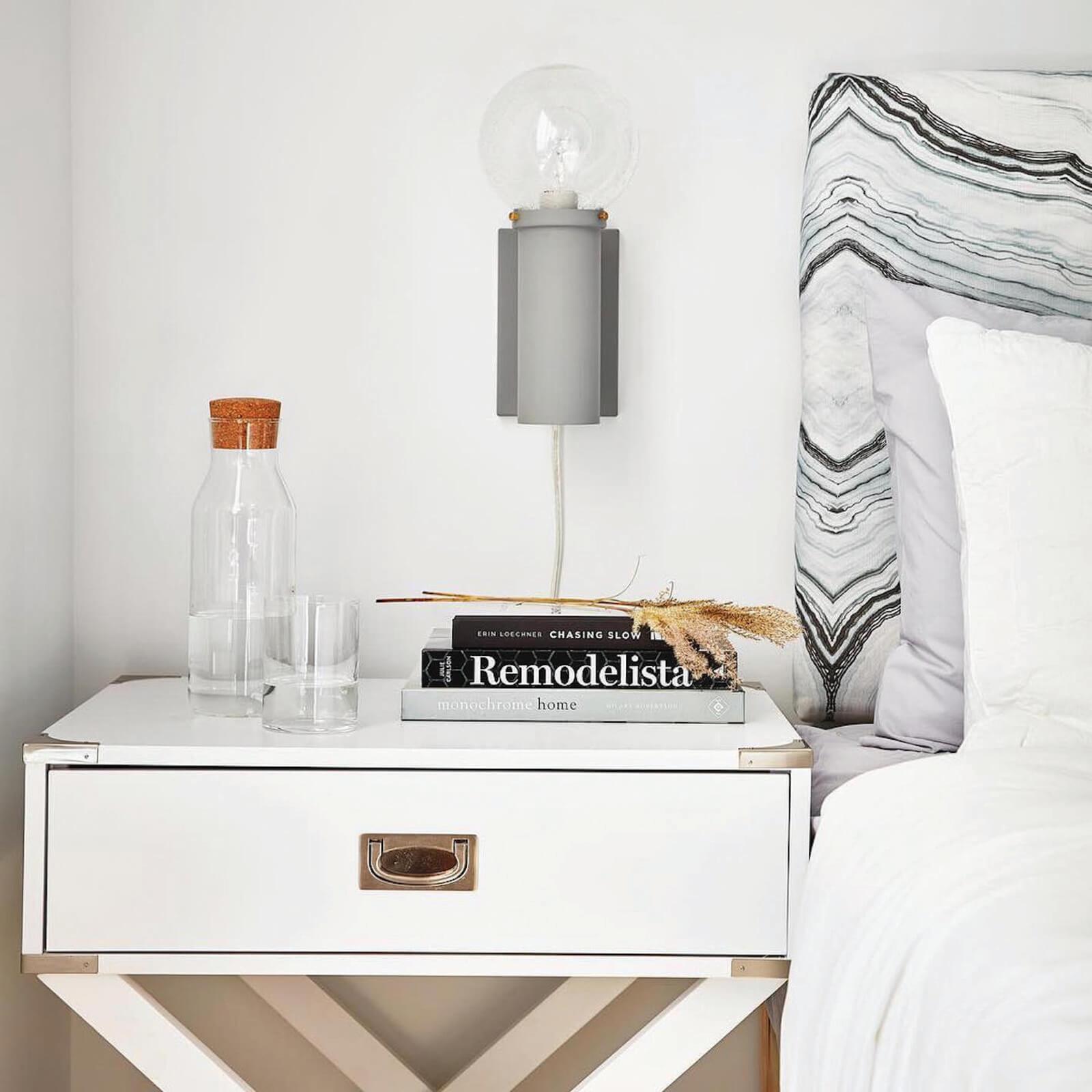 In August of last year, Long packed his inventory in a truck and moved cross-country to a charmingly shabby office space in Hampstead that had once been a water-treatment plant. His office, which looks like an old-fashioned high-school science lab, is full of prototype lights and bins for the washes he uses for hand finishes. In a separate shop, he and one other worker make each light to order.
The line of elegant, mid-century designs are created today as they were by Long's father—by hand in solid brass and copper. All glass is hand-blown by the same company that Long's father used. Each piece has a "living finish," which means its patina will evolve over time.
The business is now international, driven primarily by designers, architects, and high-end homeowners who seek out the lights for their quality and simplicity, as well as for Long's attentive customer service.
These days, Long is working on a redesign of his father's oil lanterns. The updated version will feature a spring-loaded candle. Though he may tweak things, Long is committed to using only his father's proven, 1960s designs.
"I will hit roadblocks with certain fixtures and I'll think, 'What would my dad do?' There's always that conversation in everything I do," he says. "I'm constantly in that space of feeling connected and that I'm carrying forward my father's legacy with this work."