Flight of Fancy
After decades as a flight attendant, Sheryl T. McLean lands in interior design.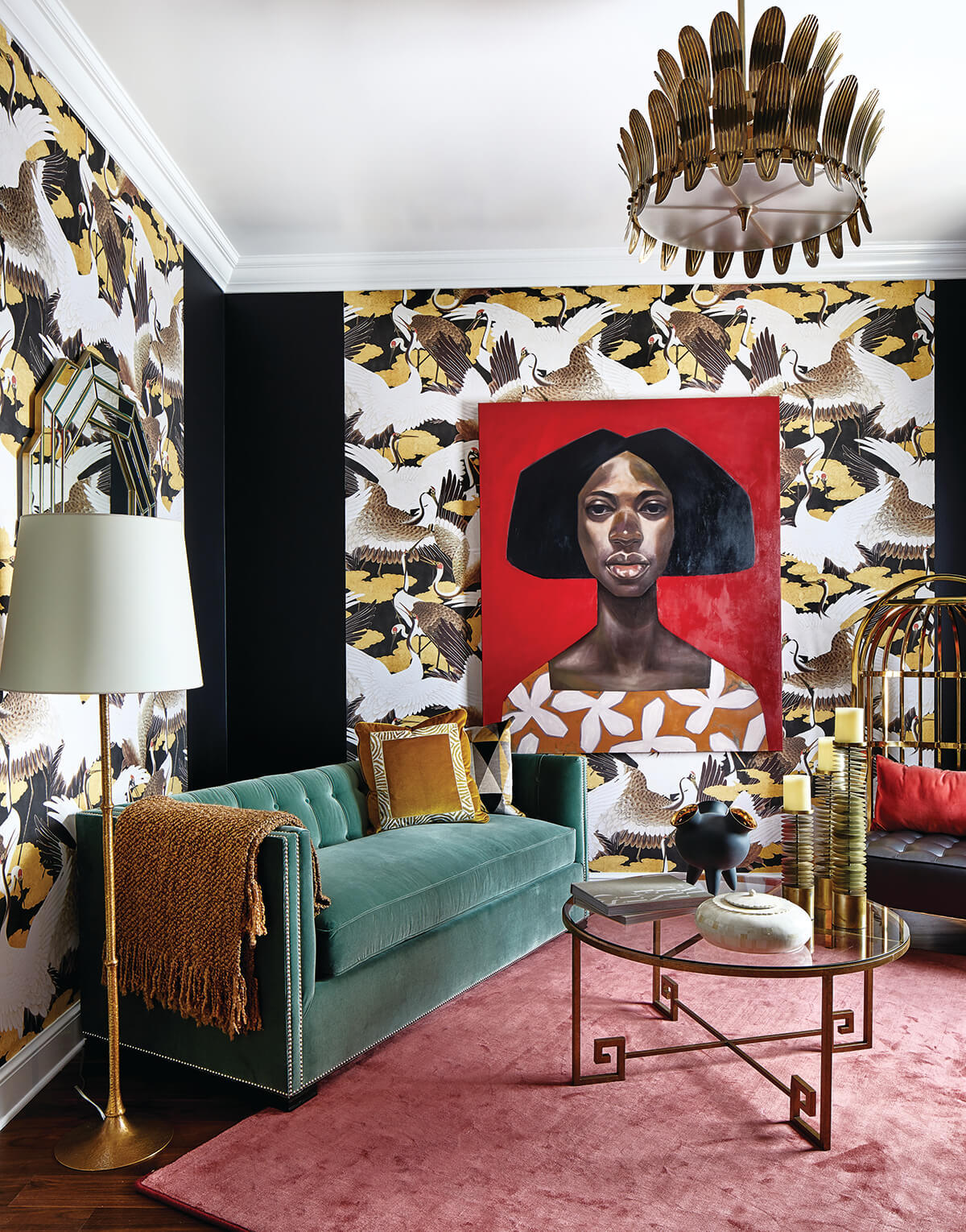 If the interiors designed by Sheryl T. McLean have a global vibe, it's no accident. McLean is president and creative director of McLean & Tircuit, a business she opened in 2003, but prior to that, she spent 26 years as a flight attendant for United Airlines.
"Sometimes I will do a project and say, 'This reminds me of something I saw in France or Brazil,' but mostly it's blended into who I am," she says. "The exposure to color and culture—that enriches you."
In addition to their underlying international flair, McLean's designs are marked by bold use of color (think shimmering cobalt blue drapes and bright magenta wing chairs). She also has a penchant for art, which she selects, "with intention, not just as decoration."
"So many people have beautiful homes, but they're disconnected from them," she says. "Art is a link that helps people connect to their environment more."
The room she crafted for the Historic Ellicott City 2019 Decorator Show House exemplifies her grasp of color, art, and global flair. McLean paired black walls, a Japanese-inspired crane wallpaper, and a large painting from artist Ronald Jackson with a luxurious velvet sofa and handcrafted Peruvian accent pieces. The room could be in Paris or Madrid, New York or Buenos Aires.
McLean's approach to interior design is a reflection of her own journey. Born in New Orleans, McLean and her family joined a migration of southerners who left the region in the 1960s. She was 11 when her family moved to California, but New Orleans remained in her heart and inspires her to this day, particularly her appreciation for art.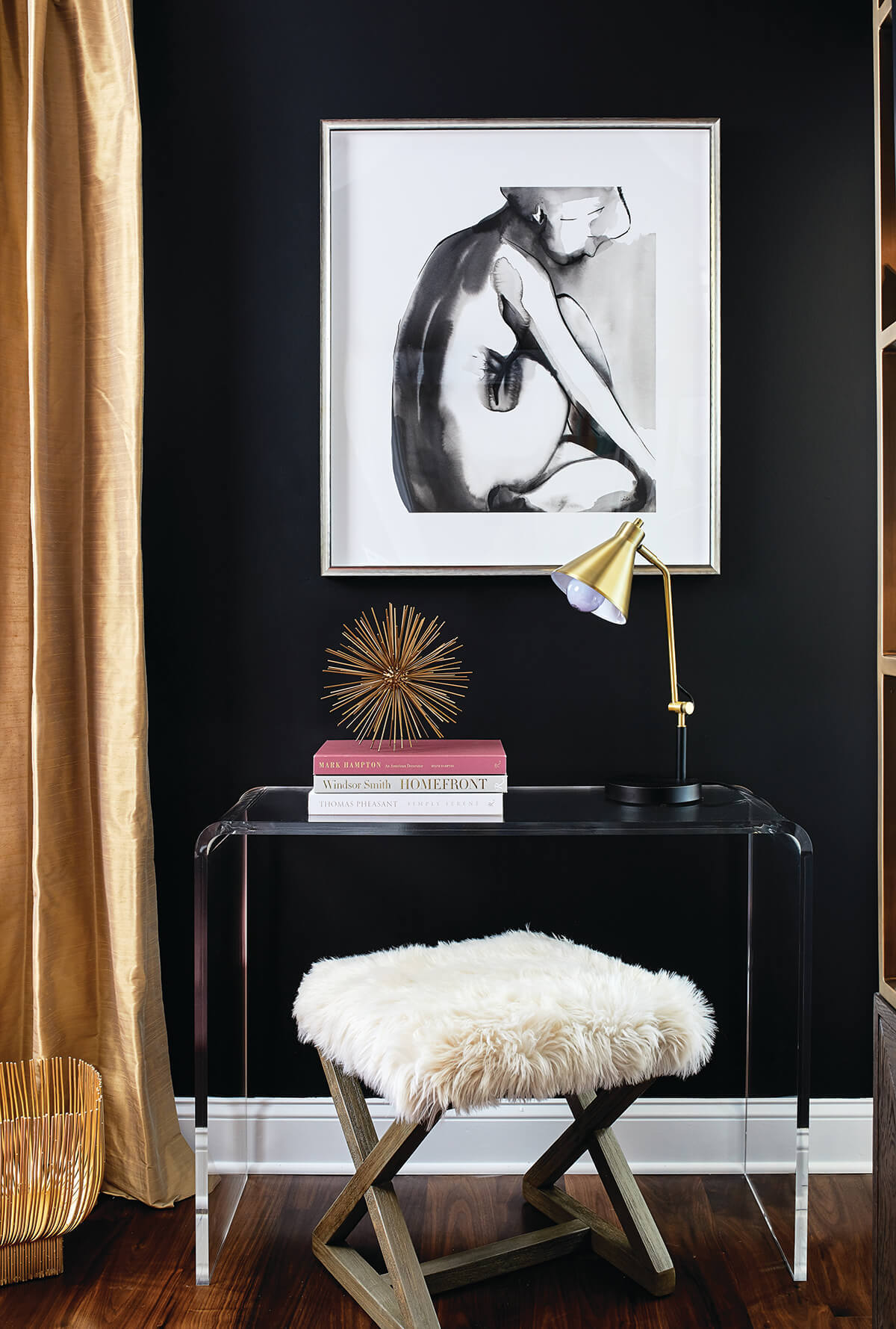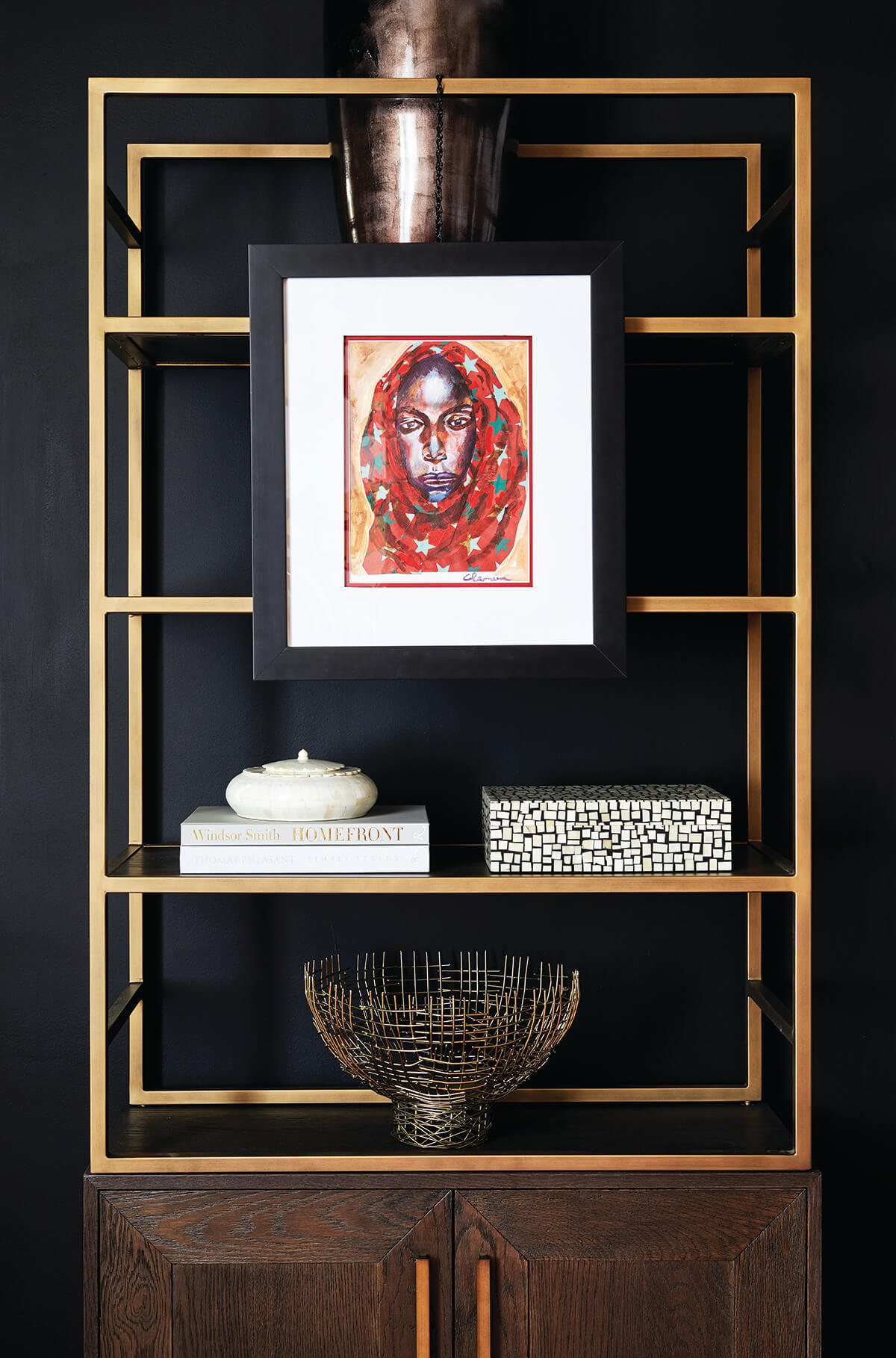 "In New Orleans, they have three great things: great music, great food, and great art—it's in my culture," she says. "My mother and father are also extremely creative people," she adds. "My mother used to paint and do stained-glass windows as a hobby. I think that's where I get my appreciation for art and color."
In the late 1970s, McLean became a flight attendant. She intended to work for a few years and see the world, but stayed in the business for almost three decades. While flying, she also attended UCLA. She began taking interior design courses, but, at the encouragement of a dean, she entered the architecture program. In 1989, she became the first female African-American to graduate from that school's masters in architecture program.
For a time, she worked in architecture and flew on weekends, but after 9/11, flying lost its luster, and she committed to design full-time. When she opened her own firm in 2003, she chose to focus exclusively on interiors.
"As much as I love architecture, I love interior design more," she says, noting that her architecture background does influence her approach to design. "I'm sensitive to things other interior designers are not because I always go back to the structure."
Throughout her career, McLean's fearless love of color has remained consistent.
"Color does a lot for your mood and for your space," she explains. "I can use the right color in the right texture and you just feel good in the room, or I can make you feel angry or feel anxious—as a designer we have those tools and, when used correctly, we can affect people's lives."
Although her business is based in Bethesda, she does a lot of work for Baltimore clients. One such undertaking is a penthouse at Silo Point, where she embraced colors from the home's view. The gray of the water and industrial buildings inspired a steely wallpaper touched with a hint of sparkle, while the grid system for hanging a series of photographs was wrapped in a red leather, an idea she got from a sign at nearby Under Armour.
McLean explains that she makes a study of her clients to understand how to push them out of their comfort zone. "Often people don't feel comfortable working with an interior designer because they think they're being judged, which they're not, but they are being observed," she says. "Someone might have a very traditional home, and then I look at them and they're wearing funky, fabulous earrings and I think, 'Aha!' I find that little place that I can push them out of the box."
Observing and learning to work with clients is another skill set she attributes to her years traveling the world. "I've had to work with so many different cultures in my life, people who, if I hadn't flown, I would never have known how they live, what kind of structures they live in and why. It is because of the climate? The religion?" she continues. "I have an appreciation for our differences."