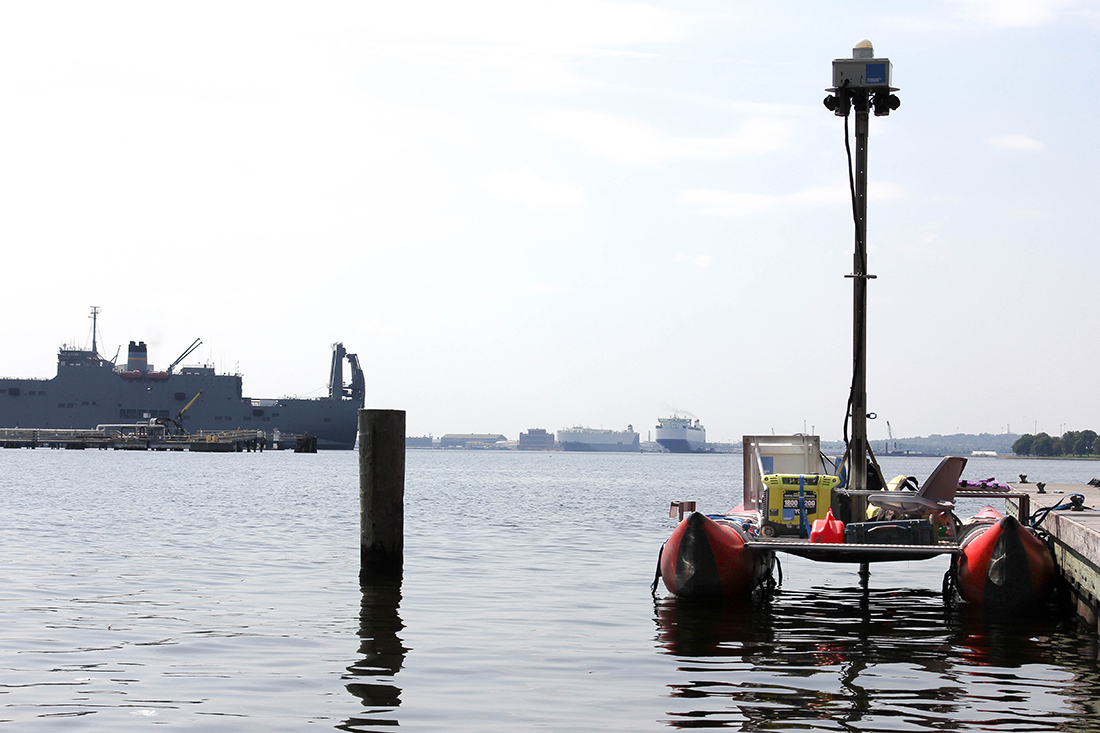 Photography by Meredith Herzing
Today, one of the pontoons was out on the Inner Harbor, capturing boat's-eye views of Ft. McHenry, Canton Waterfront Park, Fells Point, and Under Armour's campus. Dunn says the water tour of Baltimore will be up by early October.
"What's interesting is that most of our virtual maps so far have been forested or open areas," Dunn said. "But this urban landscape makes the trail unique. I hope seeing the city this way will remind residents what a phenomenal asset the harbor is."
The organization plans to post virtual tours of three or four rivers a year—completing what they have mapped out as the entire Captain John Smith Chesapeake National Historic Trail—until the project wraps in 2018.
"It's one thing to tell people about these beautiful waterways, but it's an entirely different thing to show them," Dunn said. "There's no real substitute for being out on a boat like this and experiencing it, but these virtual maps are the next best thing."