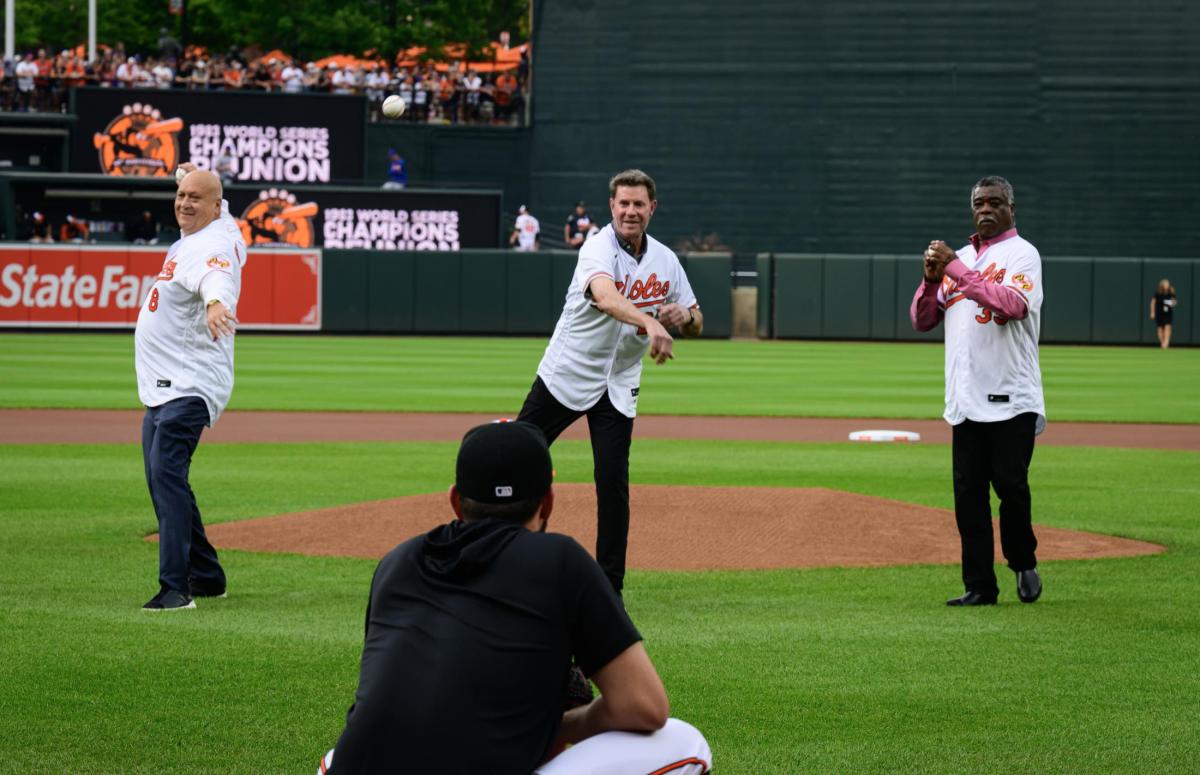 From left: O's 83 teammates Cal Ripken, Jim Palmer, and Eddie Murray throw the first pitch at a pre-game reunion on Aug. 5. —Photography by Kevin Allen
It's been 40 years since our beloved Orioles last played in the World Series. But unless you're a Baltimorean solidly into middle age, you wouldn't really remember the '83 club—a mix of veterans and some young stars, namely a couple of fellows named Cal Ripken and Eddie Murray—or the massive championship parade that followed the five-game Series win in Philadelphia.
In fact, outside of the aforementioned dynamic duo and World Series MVP Rick Dempsey—and a maybe a handful of others—younger fans likely did not recognize a lot of faces when the members of that team returned to Baltimore last month for a pre-game reunion to celebrate the 40th anniversary of their epic achievement.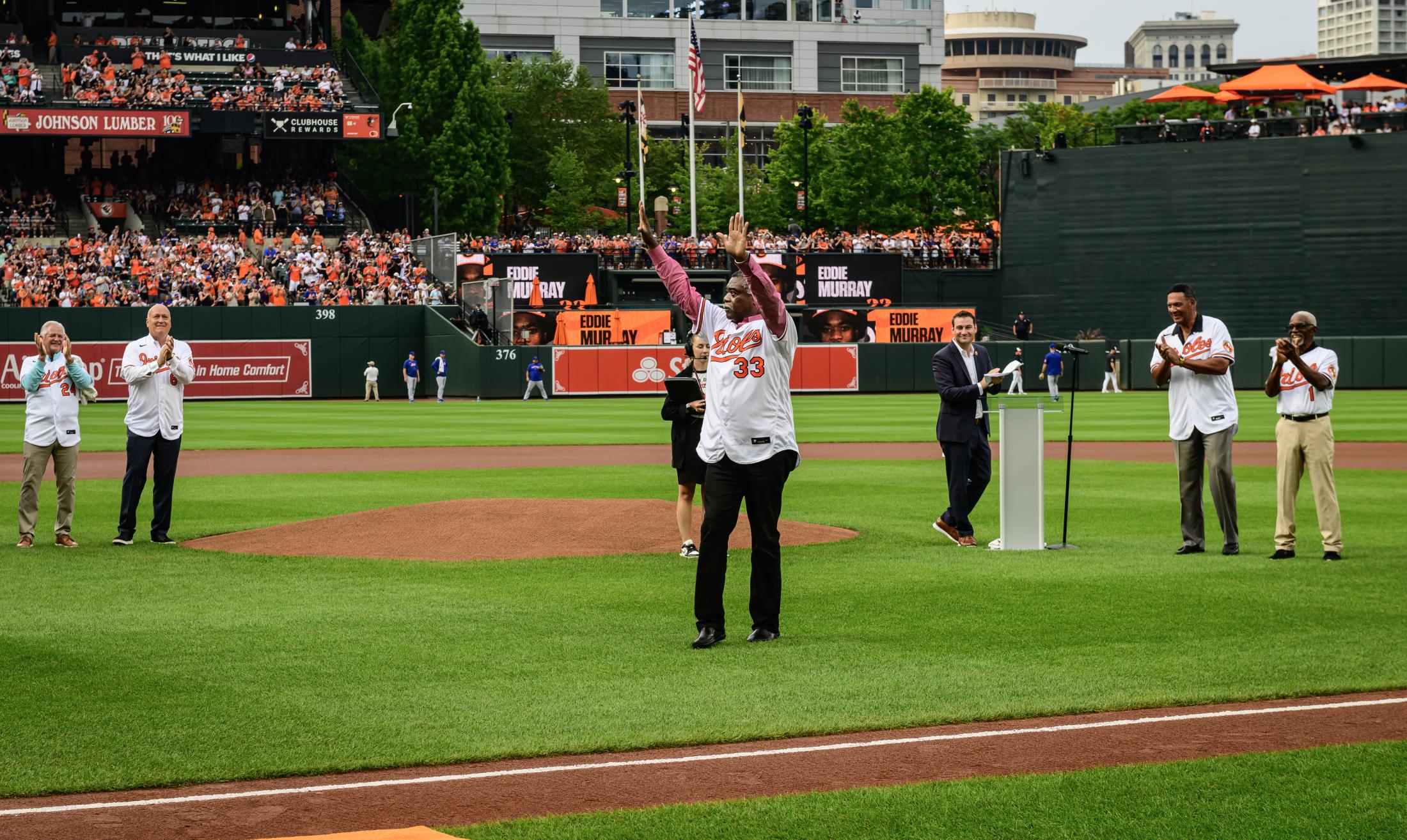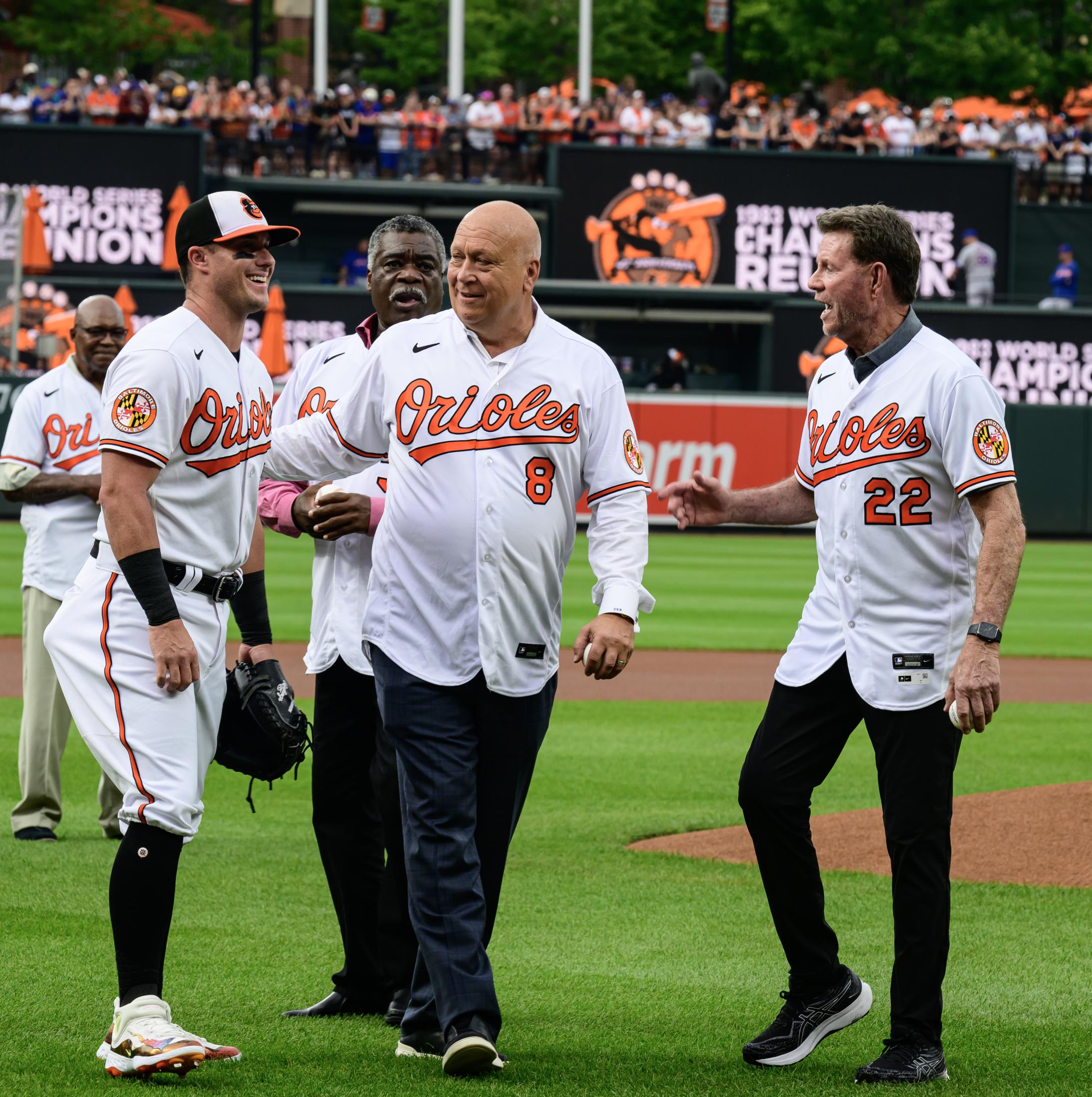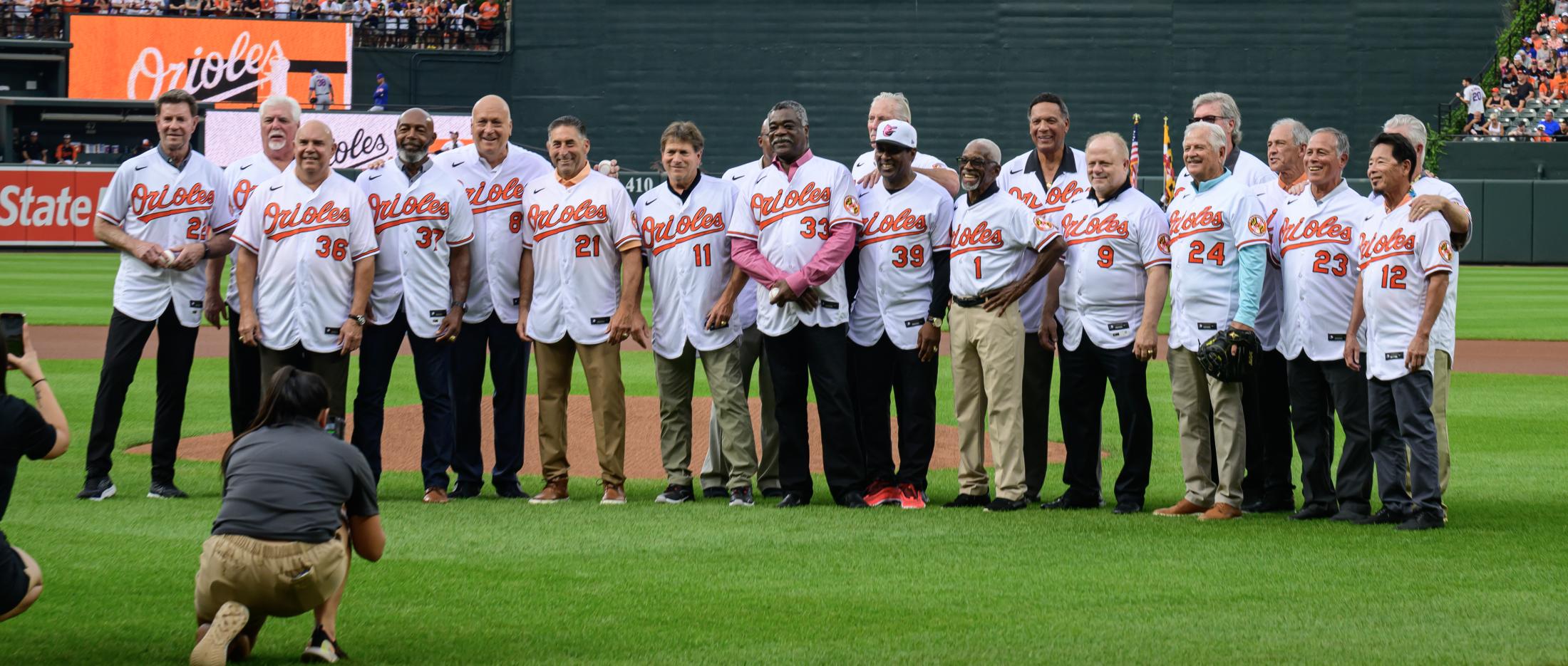 That '83 club won 98 games, and basically led the AL East all season. From spring training on, they were all but certain that they were going to win the World Series.
Currently, the 2023 Orioles are on track to win even more games—and, of course, they also sit in first place in the AL East. But this time, no one, not even the team itself, saw this season coming.
So, with playoff hopes and even World Series aspirations, we thought it might be fun to look at how these 2023 Orioles compare to the '83 O's. We'll go position by position, but first, a few general observations:
The '83 and '23 clubs are almost nothing alike, except that they hustle, play sound defense, and don't beat themselves. The '83 Birds missed the playoffs the year before with a loss in the last game of the season. Earl Weaver had retired after the '82 season, but it hardly mattered. The veteran club knew how to prepare and win. New manager, Joe Altobelli, moving up from Rochester, didn't have to do much more than write out the lineup card.
Meanwhile, the '23 Orioles did produce a surprising winning season last year after a number of long rebuilding seasons. But who thought they'd have the best record in the American League at this point? Unlike Altobelli, no doubt a fine skipper, current O's manager Brandon Hyde has masterfully juggled a young and ever-evolving roster all season.
Let's compare side-by-side:
Catcher: Rick Dempsey vs. Adley Rutschman
Both are the heart and soul of their respective clubs. Dempsey may have been the best defensive catcher of his generation, but he was also not an All-Star caliber hitter like Rutschman. (The '83 World Series being the notable exception).
Edge: 2023 O's
First Base: Eddie Murray vs. The Ryans (Mountcastle and O'Hearn)
Mountcastle and O'Hearn are having terrific years and hitting in the clutch a la Eddie. But in '83, Murray was the league MVP runner-up for the second year in a row.
Edge: 1983 O's
Second Base: Rich Dauer vs. Adam Frazier/Jordan Westburg
Dauer was a fine infielder as are the veteran acquisition Frazier and the rookie Westburg. But Dauer only hit five home runs and batted .235. Both Frazier and Westburg have more pop, with Westburg, in particular, looking like a potential five-tool player.
Edge: 2023 O's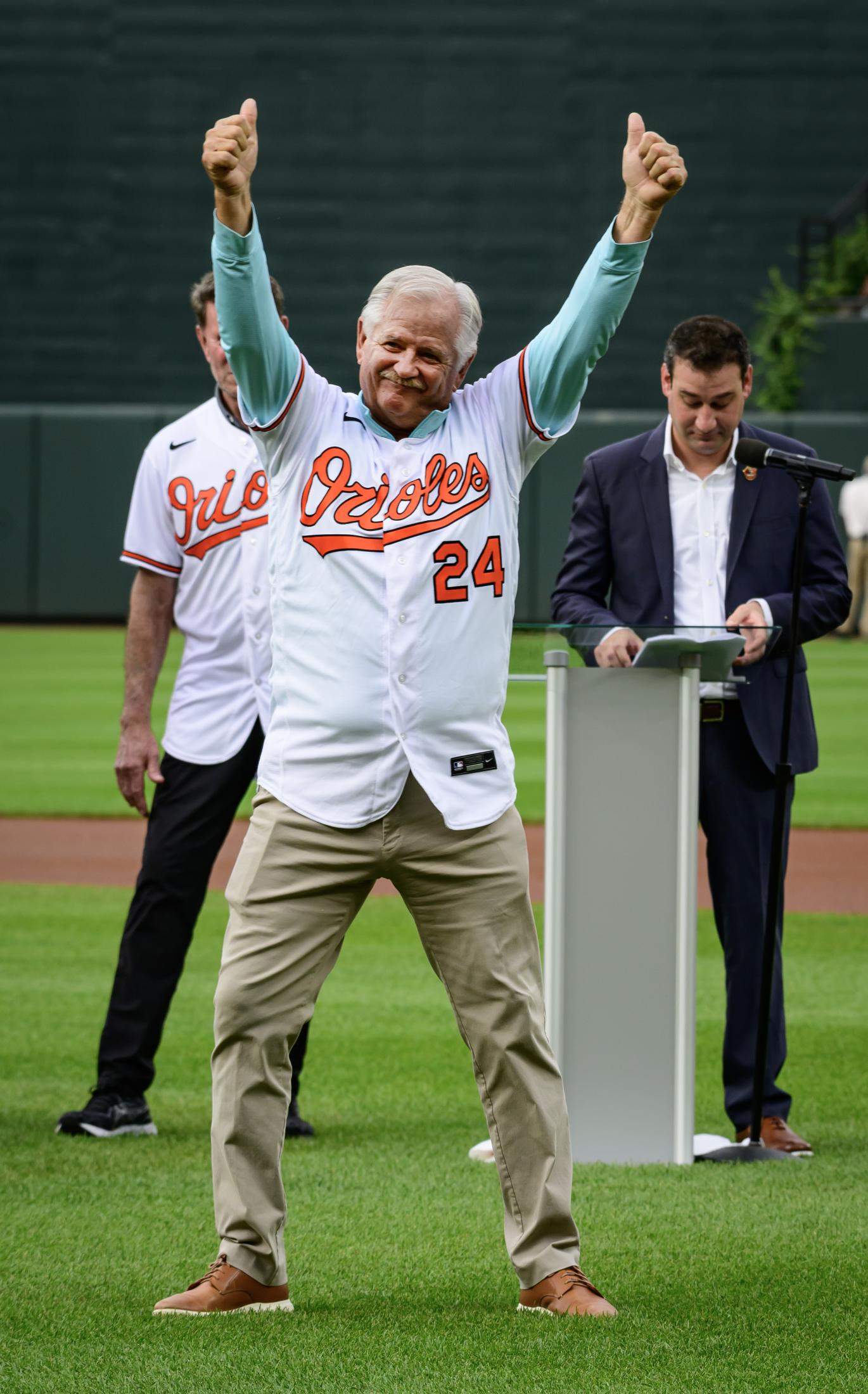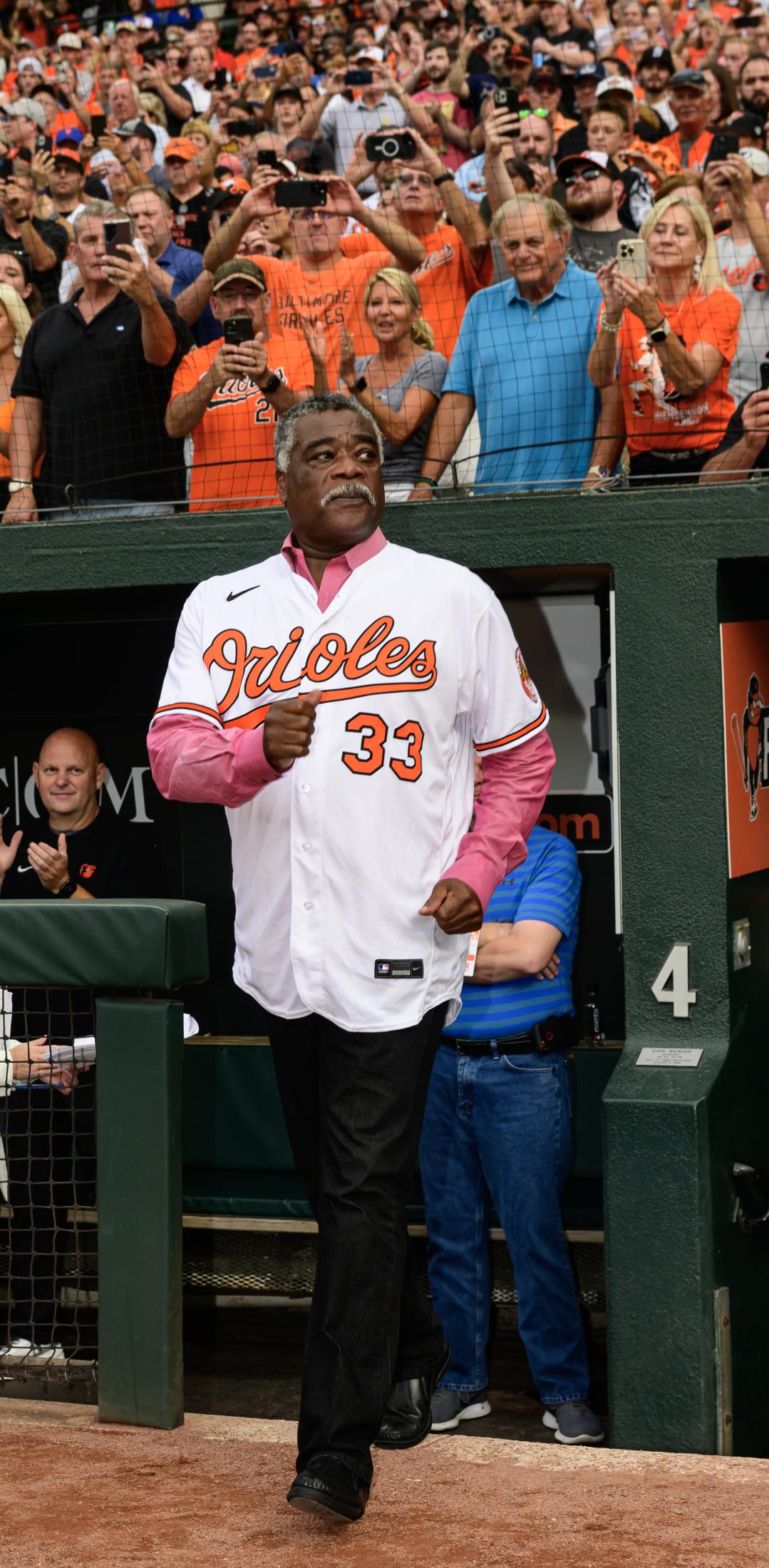 Shortstop: Cal Ripken vs. Gunnar Henderson/Jorge Matos
All three are great defenders and Henderson will no doubt win the AL Rookie of the Year this season, as Cal had done previously. But in '83, Cal was the AL MVP.
Edge: 1983 O's
Third Base: Todd Cruz vs. Ramon Urias/Gunnar Henderson
A former shortstop, Cruz played exceptional defense, but he also hit .208. Urias won a Gold Glove last year, and Henderson can also make spectacular plays. They are also dangerous at the plate, however, particularly the phenom Henderson, who has so far smashed 25 home runs.
Edge: 2023 O's
Left field: John Lowenstein and Gary Roenicke vs. Austin Hays
Hays made the All-Star team and is true all-around player. Lowenstein and Roenicke combined for 34 home runs and 124 RBIs, making them probably the greatest platoon in Orioles history.
Edge: 1983 O's
Center field: Al Bumbry vs. Cedric Mullins
The Bumble Bee is one of the all-time most beloved O's, but he was 36 in '83. Mullins can change a game any night—and often does—with his glove, speed, and power.
Edge: 2023 O's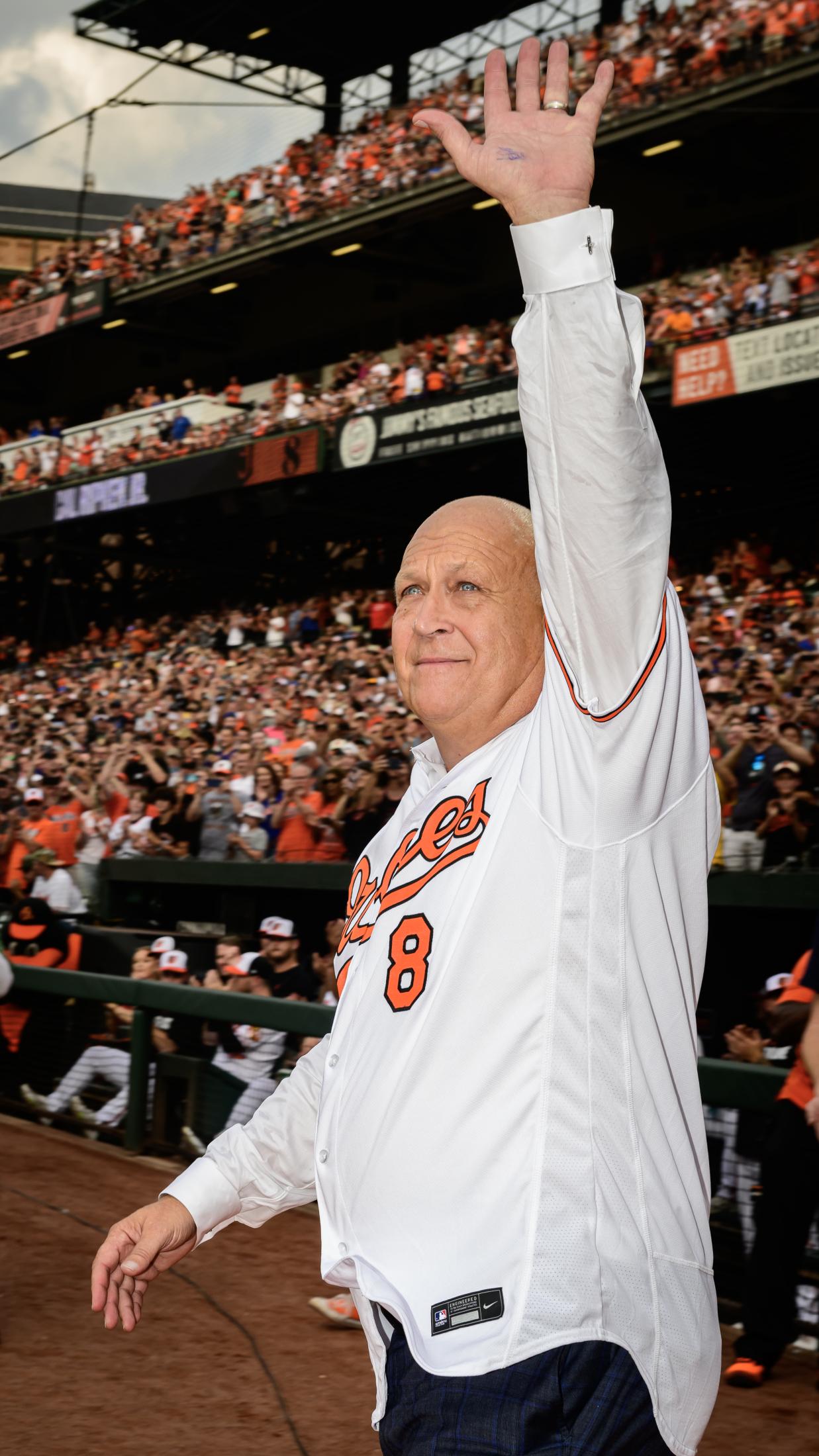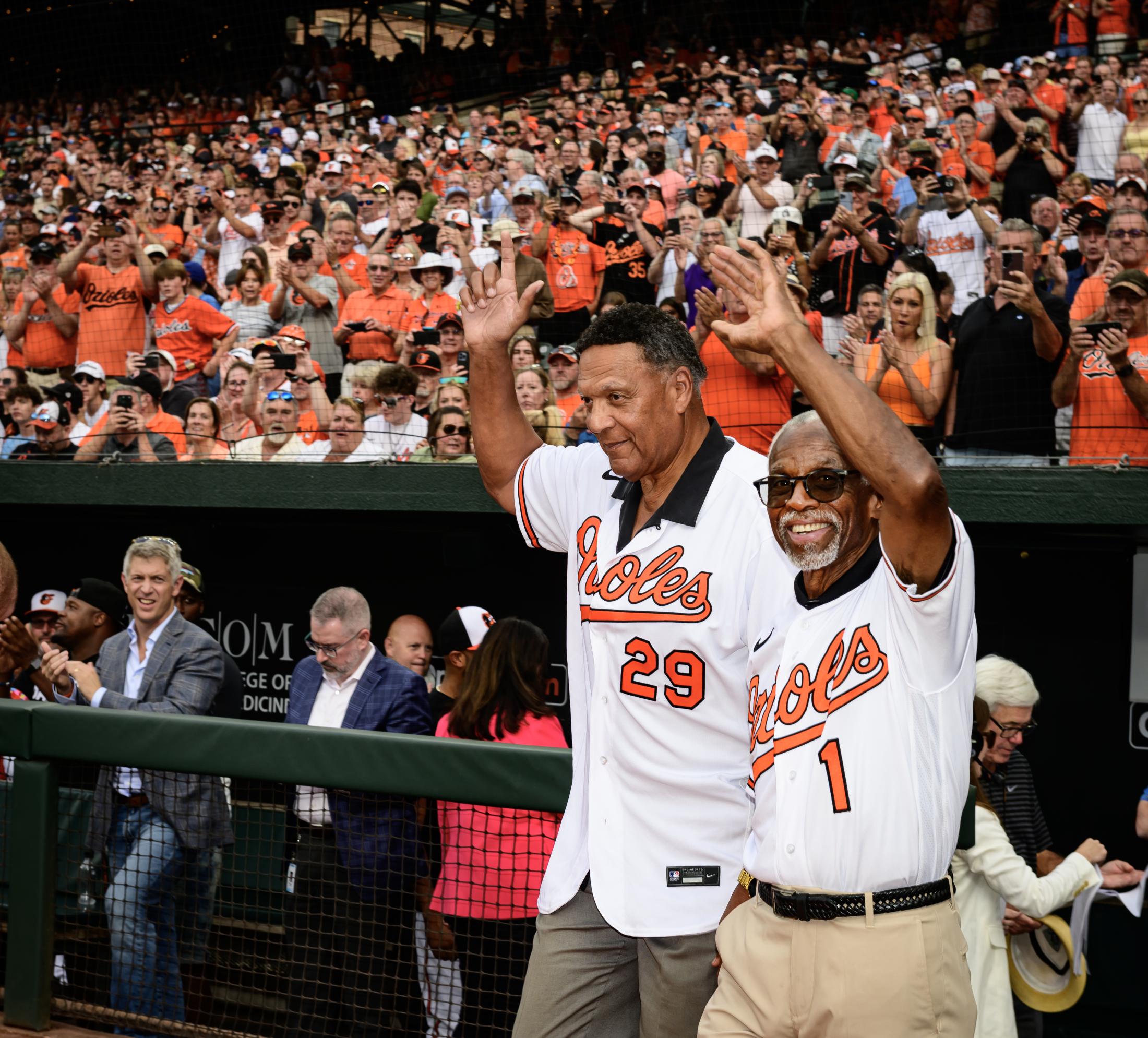 Right field: "Disco" Dan Ford vs. Tony Taters
Ford had a solid year in '83, batting .280. Anthony Santander is headed to another 30-plus HR season and plays an underrated right field.
Edge: 2023 O's
DH: Ken Singleton vs. Ryan O'Hearn/James McCann/Adley Rutschman
The current Orioles use a lot of different players in the DH slot, and Hyde manages the lineup well. That said, Singleton, though on the downside of his career at 36, filled out the middle of the '83 O's batting order, delivering 18 HRs and 84 RBIs while hitting .276 and leading the club with a .393 on-base percentage.
Edge: 1983 O's
Starting Pitching
With veterans Jim Palmer and Mike Flanagan battling injuries and Dennis Martinez struggling, Scott McGregor, Storm Davis, and Mike Boddicker led the rotation. It was a different era without a doubt. That said, McGregor, who went 18-7 with a 3.18 ERA, and Boddicker, who went 16-8 with a 2.77 ERA, put together elite seasons. Let's not forget, along with Davis, the '83 O's "big three" averaged more than 200 innings pitched. Perhaps the most surprising thing about the 2023 O's has been the development of their starting pitching—Kyle Bradish and Dean Kremer first and foremost. Veteran acquisition Kyle Gibson has won 14 games and rookie Grayson Rodriguez is starting to look like he's arrived, as well. We'll see what John Means can add down the stretch and potentially in the playoffs, but right now, outside Bradish and, on a good night, Kremer, this staff is still a work, albeit a promising work, in progress.
Edge: 1983 O's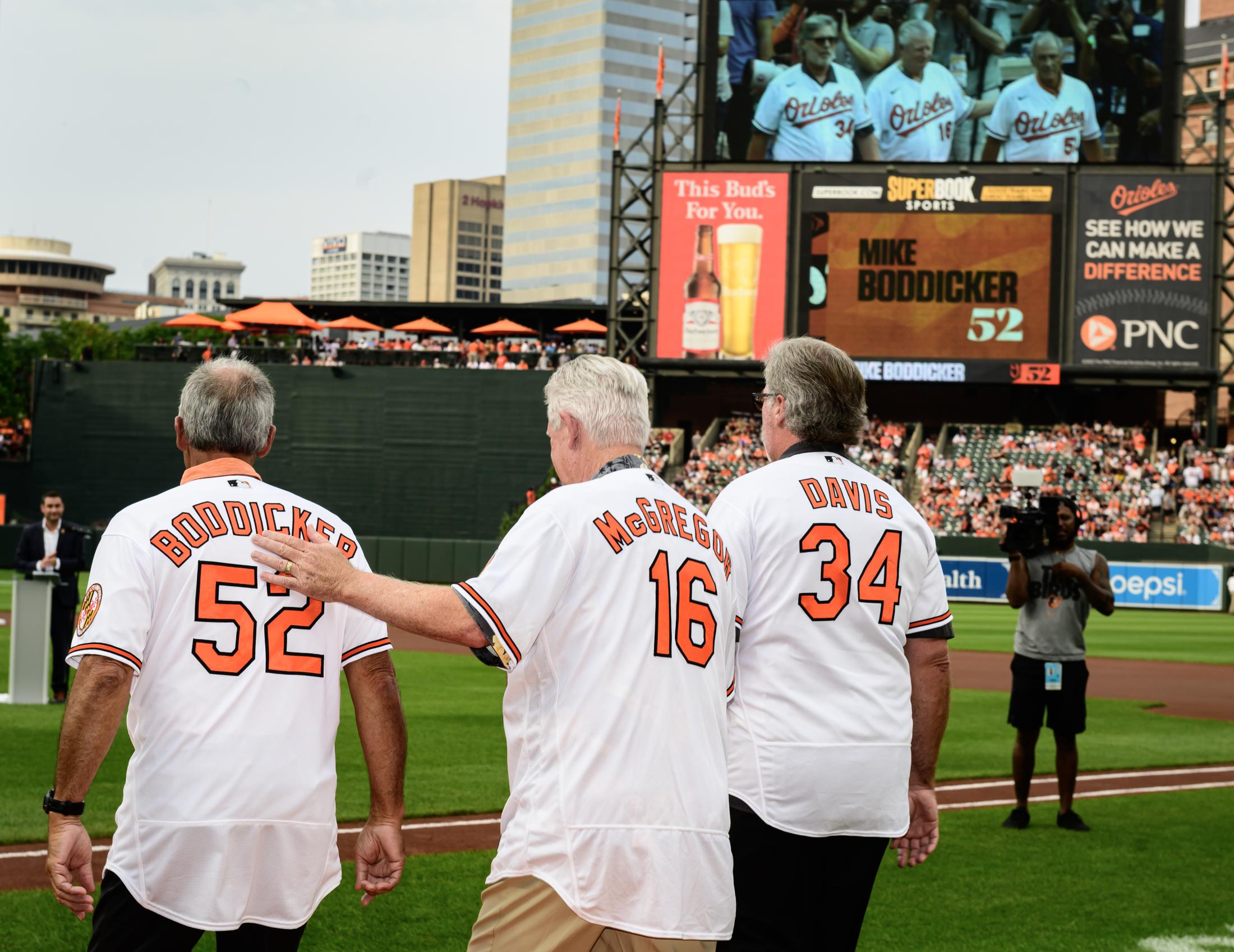 Bullpen
Until Felix Bautista went down with an elbow injury, this was almost no-brainer. Let's just not forget that Tippy Martinez and Sammy Stewart went a combined 18-7 out of the pen for the '83 O's while logging a combined 247.2 innings. With Yannier Cano, as well as just the development of the modern bullpen, the new O's have much more late inning fire power.
Edge: 2023 O's
If you're counting, the overall edge here goes to the 2023 Orioles, 6-5. There is a caveat, of course, which is the baseball bromide that great pitching beats great hitting.
Translated: the 1983 O's edge in starting rotation needs to count twice. Also, the two best position players on either club—far and away—are Cal Ripken and Eddie Murray.
So, the "too long, didn't read" conclusion is: Until this current crop of young O's—who really remind us more of the young birds who brought home Baltimore's first World Series in 1966—prove us wrong, we're naturally sticking with the '83 Orioles as the better club. But hey, we'd love to see our minds changed come October and November.