Game On
Cheer on your favorite team with these sporty and trendy looks.
Football season is finally here, and the biggest question—aside from "Who's going to win?"—is "What am I going to wear?" Whether you're cheering on your favorite team from the stadium or from home, show off your team spirit with these sporty and trending trappings.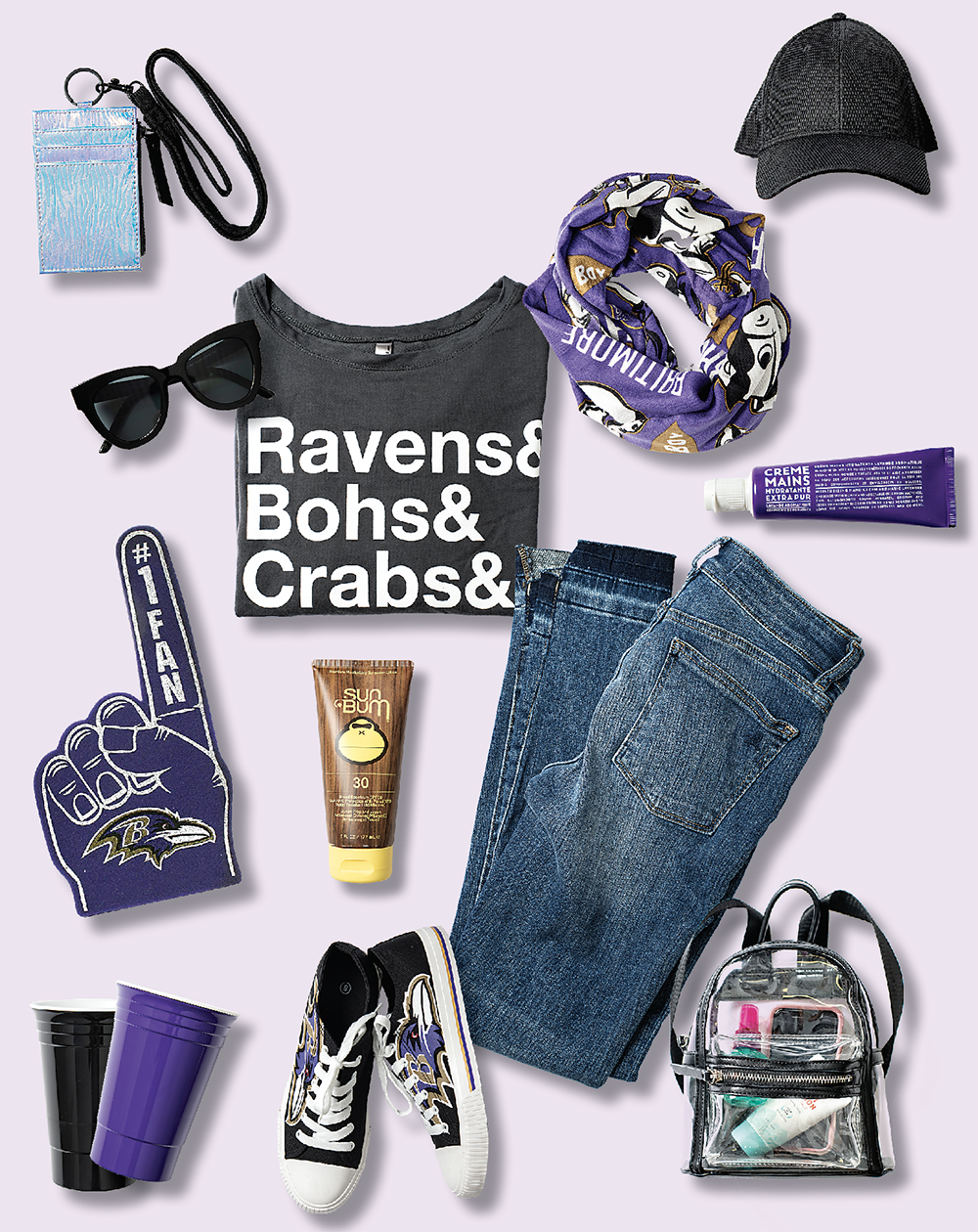 Clockwise from top right: Black baseball hat ($12.99) at Target. Route One Apparel Natty Boh football scarf ($25) at Baltimore in a Box. Compagine De Provence hand cream ($9) at South Moon Under. DL1961 Margaux instasculpt jeans ($188) at Sassanova. Holly transparent mini backpack ($47) at Tobi. NFL sneakers ($39.99) at Target. Plastic Solo cups ($6.49) at Target. SPF 30 original sunscreen lotion ($9.99) at trustthebum.com. Route One Apparel Ravens, Bohs, Crabs, and O's shirt ($27.99) at Route One Apparel. Sunglasses ($20) at South Moon Under. Iridescent card lanyard ($7.99) at Target.