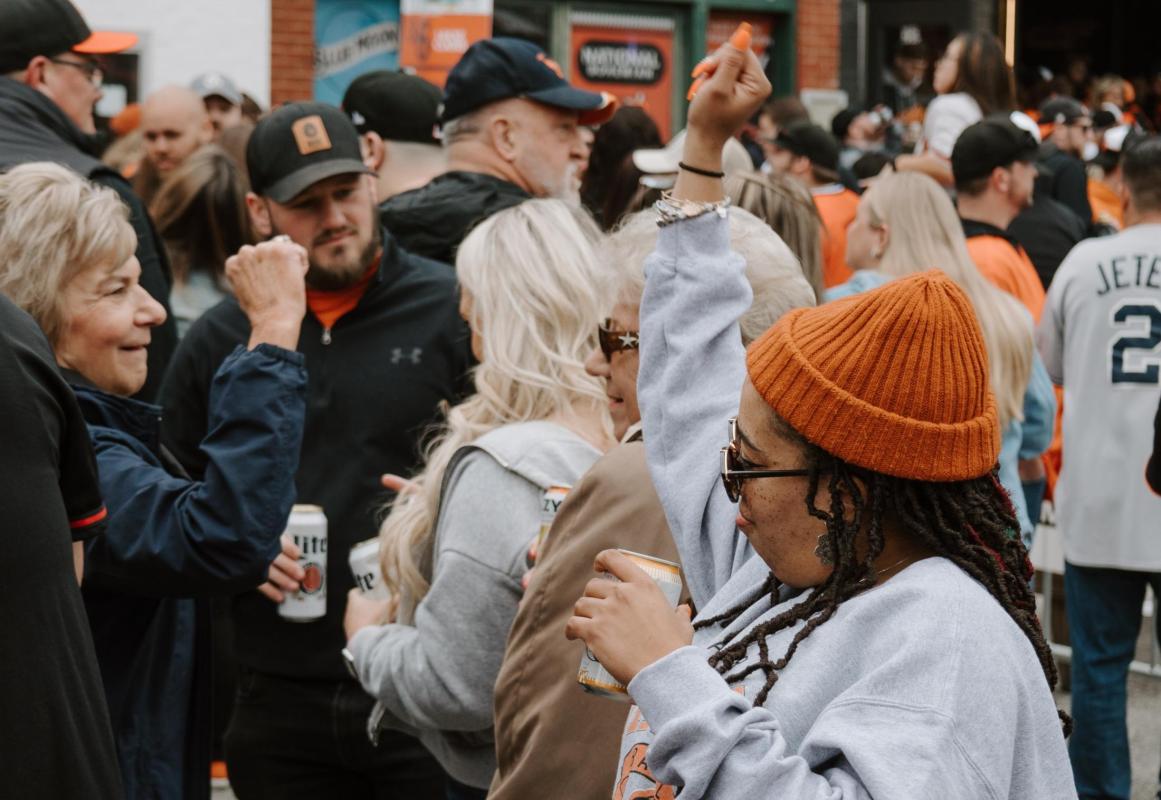 —Photography by Kam Arroyo
One 24-hour weather postponement aside, the start of the Orioles season at home couldn't have gone any better. At the home opener Friday, the birds clinched a 7-6 win over the New York Yankees when closer Felix Bautista snagged a thrilling save in the ninth that brought the entire stadium to its feet. But, as veteran fans know, Opening Day is about so much more than the action on the field.
More than 45,000 revelers decked out in orange and black packed Camden Yards to crack open a Boh, shout "O!" during the national anthem, cheer on their favorite bottle in the condiment race, and bob their heads to John Denver during the seventh-inning stretch. And even more flocked to Pickles Pub and the new Section 771 across the street (plus other birdwatching spots around town,) in celebration of the city's unofficial spring holiday. There were Orange Crush toasts, fireworks, and plenty of hugs and high-fives—all signifying an exciting start to the season ahead.
Talk about Orioles magic. Below, we capture the energy of the day in photos.