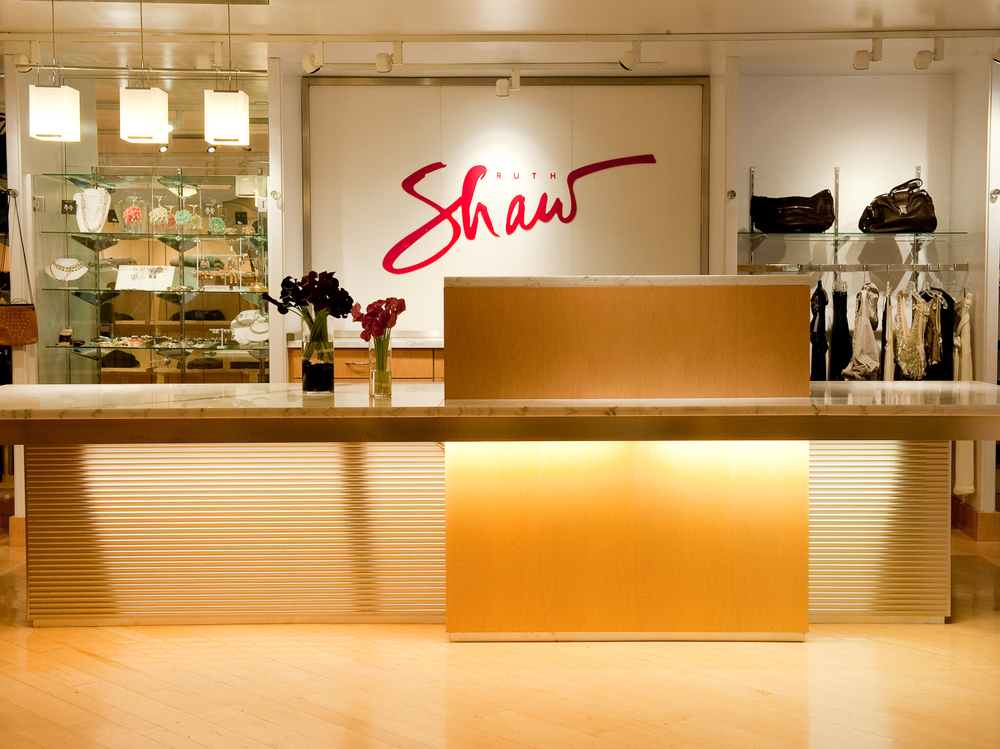 Courtesy of Ruth Shaw
After almost 45 years of serving the Baltimore community with the latest designer fashion, iconic women's boutique Ruth Shaw will be saying goodbye to The Village of Cross Keys.
But not to fret—customers can still count on Ruth Shaw to supply the latest styles to hit the runway in their new space opening in The Shops at Kenilworth at the beginning of September. The shopping center, which is already home to several establishments like South Moon Under, Stebbins Anderson, About Faces Day Spa & Salon (and most recently a brand new Trader Joe's), is currently undergoing a $20-million dollar expansion.
"It's time for a facelift," says Ray Mitchener, co-owner of Ruth Shaw. "I think it's really important to be in an area where there is a lot of service and stores that compliment each other. You can now get your hair done, nails done, pick up something at Trader Joe's, grab a bottle of wine, and still shop in the same place."
That doesn't mean Mitchener and his team won't miss their original Cross Keys store. "I did a lot of my growing up here," he says."I came to work for Ruth in 1977 after I left Stewart's department store and it's such a beautiful space." Mitchener eventually bought the store from Shaw and maintained the well-known reputation of bringing high fashion and quality customer service to its customers. 
In 2014, the team launched sister store The Girl Next Door after a successful holiday pop-up shop. The store, which carried more of the youthful, contemporary lines, will still have a presence in the Kenilworth store but won't be its own separate entity. "We will be introducing some new designers in the store this fall that are less expensive," says Mitchener. "We are hoping to captivate a new customer from the Towson area including some of the students at Towson University."
The new 3,100-square-foot space is being designed by Jay Jenkins of Jenkins Baer, who was a perfect fit for Ruth Shaw's aesthetic. "He just gets us," says Mitchener. "He understands our look and the store is going to be beautiful. It's going to be very modern, open, and airy." The team at Ruth Shaw is excited to provide more of an experience for customers—offering glasses of wine, cappuccino, and espresso while they shop. 
"It will just be great to meet new people," he says. "I always tell people we are captive here from 10 a.m. to 6 p.m., whether we want to be or not, so you guys are our entertainment."