The Denim Guide
Tips and tricks to find that perfect pair of jeans.
In the never-ending quest to find the perfect pair of jeans, knowledge is power. So we put together a shopping guide full of tips and tricks for finding our favorite fall denim styles.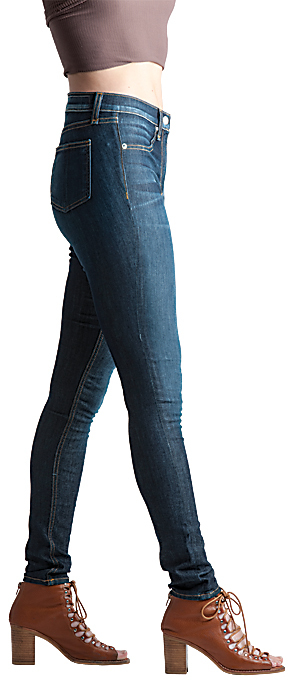 Skinny
Skinny jeans are the perfect year-round style. No matter if they are tucked into boots, worn with flats or sandals, or dressed up with heels, they are a pivotal staple in any wardrobe. This style of denim can be worn two different ways. If you prefer them to just hit the ankle, look for styles with a shorter inseam; if you like the bunched look at the ankle, search for a longer inseam.
>> Shopping Suggestion: Everyone is built differently. With so many variations of the skinny jean, make sure to try different styles and take note of the percentage of spandex used if you prefer a tighter, more legging-like style. Rag & Bone 10-inch skinny jeans ($195) at The Girl Next Door.
Straight Leg
Arguably the most versatile fit of jeans, the straight leg looks good on pretty much everyone and paired with pretty much anything. Known for being the more approachable friend of the skinny jean, straight leg denim doesn't taper completely to the ankle, but is still slimmer at the bottom and looks great with any shoe. We love the mid or higher rise straight legs because of their leg-lengthening effect and slimming waistband.
>> Shopping Suggestion: Look for straight leg denim that is more fitted in the knees and follows the silhouette of your calves, leaving more room in the ankle. Paige Skyline Straight mid-rise straight leg jeans ($178) at Jean Pool.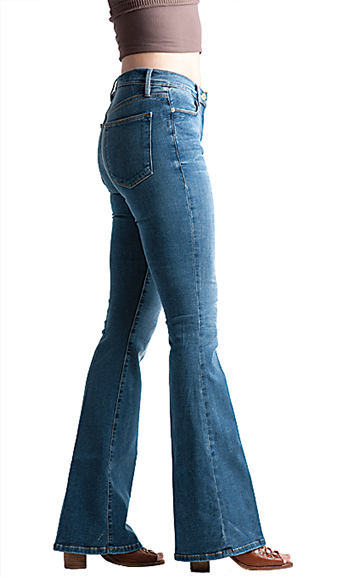 Flare
This semi-intimidating denim trend, which originated in the '70s, seems to drift in and out of fashion (its most recent resurgence was last fall). Well, here we go again, because flares are back in a big way this autumn. Best when fitted through the hips and thighs with a pronounced break in the knee, they look great paired with boho tops, romantic blouses, and chunky sweaters.
>> Shopping Suggestion: The most important thing to remember when shopping for flares is that they require extra length. The widest part of the jean should hit the floor—dust off those platforms!—not your ankle. Frame Denim Le High Flare jeans ($215) at Ruth Shaw.