Road Tripper
We've gathered some local essentials to keep you entertained during your next road trip.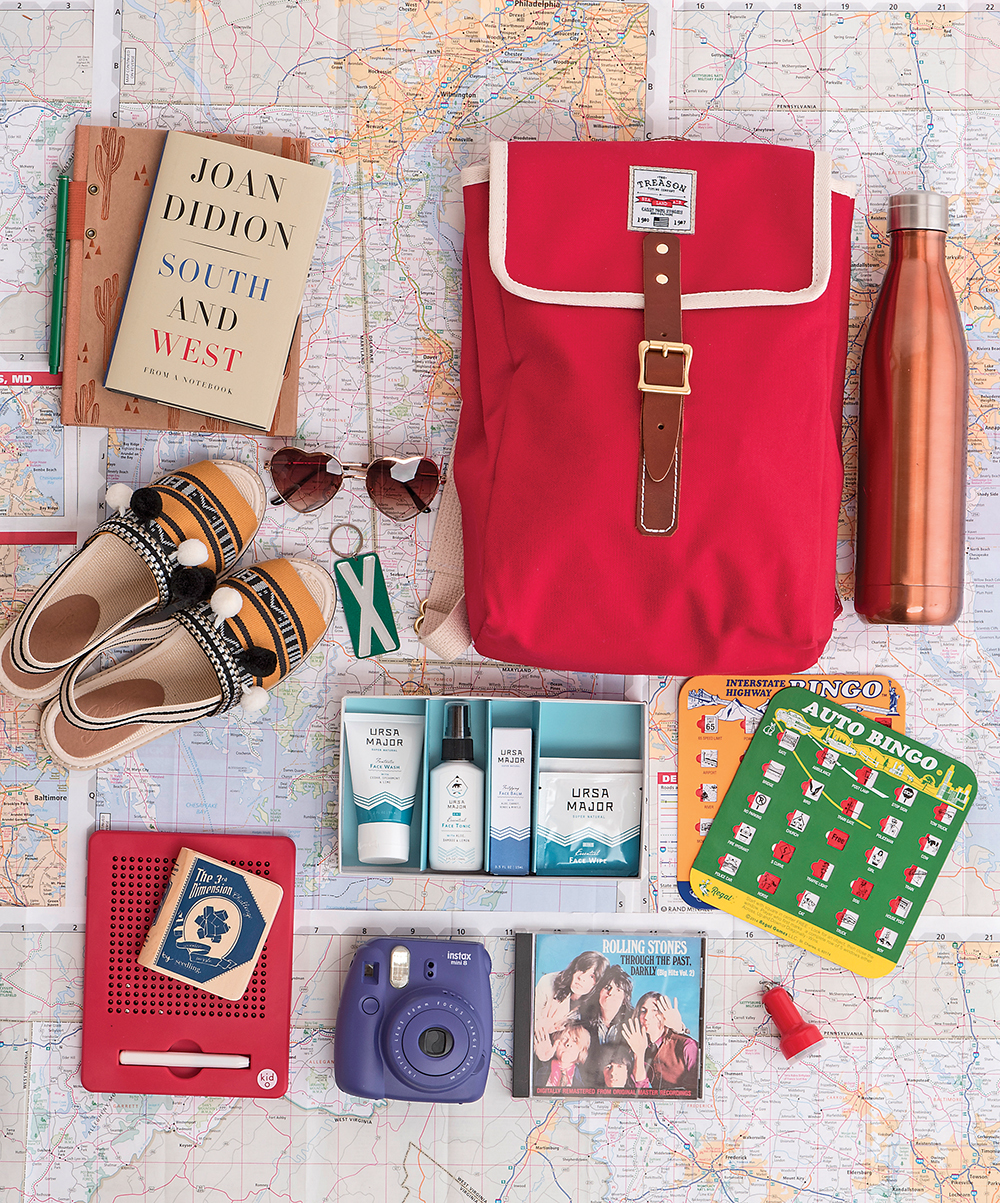 Marvey Le Pen ($2) at Trohv
South and West by Joan Didion ($21) at The Ivy Bookshop
Designworks Ink cactus journal ($14) at Poppy and Stella. 
Treason the Biddle backpack ($125) at Treason Toting Co. 
Bronze water bottle ($24) at Su Casa. 
Bettye Ace sling back pompom slides ($69) at South Moon Under. 
Heart shaped sunglasses ($20) at Brightside Boutique. 
Marvey license plate key chain ($9) at Trohv. 
Ursa Major traveler's skin care kit ($48) at Trohv. 
Auto Bingo ($2/each) at Shananigans Toy Shop. 
The 3rd Dimension ($7) at Shananigans Toy Shop
Free Play Magnatab ($25) at aMuse Toys. 
Instax Mini 8 ($70) at Service Photo. 
Through the Past Darkly by The Rolling Stones ($20) at The Sound Garden. 
Bobino cord wrap ($6) at Su Casa.