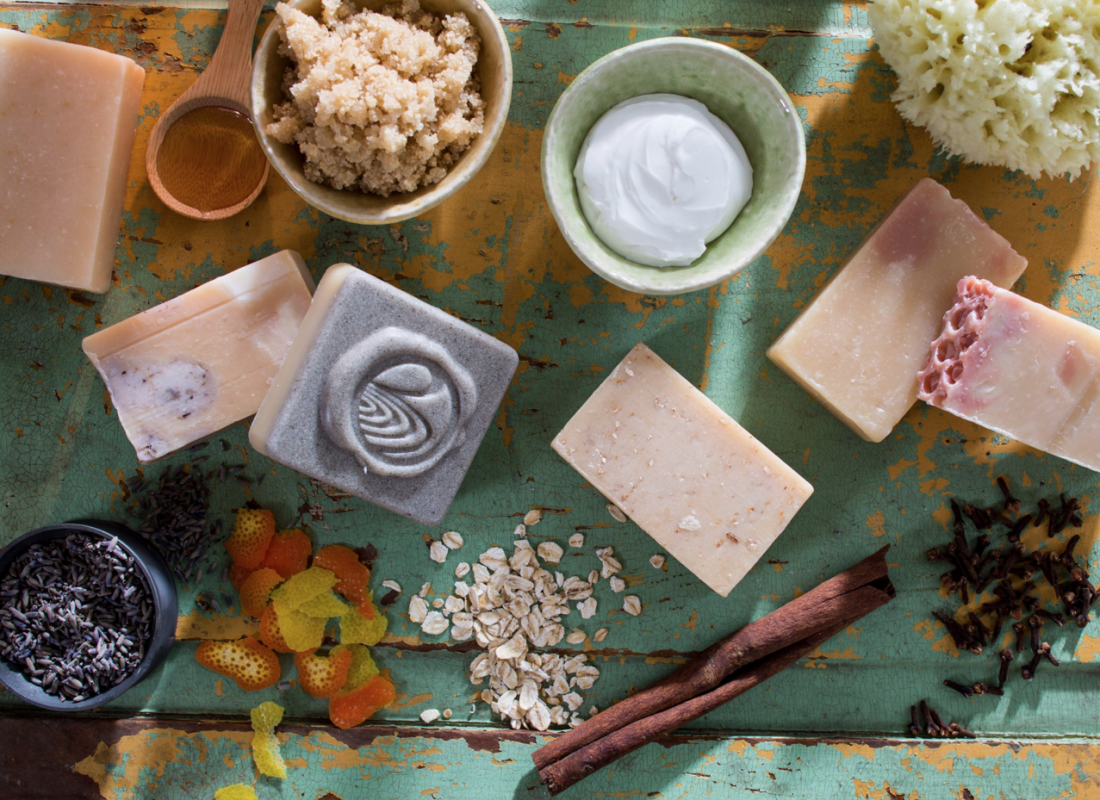 Courtesy of Waxing Kara
Wild Kombucha expanding
Big things are on the rise for Mobtown Fermentation. The creators of Wild Kombucha have expanded in more ways than one with their delicious kombucha now for sale at Whole Foods in Harbor East and Mt. Washington, as well as in multiple new D.C. and Virginia locations—check Glen's Garden Market, Little Red Fox, Union Kitchen, and Shanghai Boa Kitchen. Founders Adam Bufano, Sergio Malarin, and Sid Sharma have also made the move from their previous brew space in Hampden to a new, larger space in Timonium—which happens to be the former home of other local favorite Michele's Granola. 9 W. Ayelsbury Rd. Suite I, Timonium, 410-227-1786.
Honey House opens in Owings Mills
Things are getting a lot sweeter at the Metro Centre in Owings Mills. Honey House, which is the production, fulfillment, and retail showroom for local favorite Waxing Kara—whose "Bee Inspired" food, home, and body products are sold in several local stores and Anthropologie—is now open for business. Shop everything from lip balms and custom-crafted sulfate free soaps to DIY spa treatments and a vast selection of honey from both the East and West Coast. Also be sure to check out the beautifully done storefront featuring a beekeeping narrative done by owner Kara Brook and fellow MICA graduate Annie Howe of Bmore Papercuts. 10209 Grand Central Ave. Suite 118, Owings Mills, 410-363-2200.
Sweetgreen Impact Day and book release
Still trying to convince your kids to eat their vegetables? Then this event is for you. On March 6, personal trainer Jason Williams teams up with Sweetgreen for the launch of his new children's wellness book, The Adventures of Frankie Fitness, Introducing Ginger. Starting at 11:30 a.m., parents and children are invited to attend a nutrition workshop followed by a book signing. With 50 percent of book sales and 50 percent of Sweetgreen salad sales being donated to the Living Classrooms Foundation, the event is an opportunity to support children's wellness in Baltimore and to eat something green with your family. RSVP here. 1306 Fleet St. 410-537-5006.