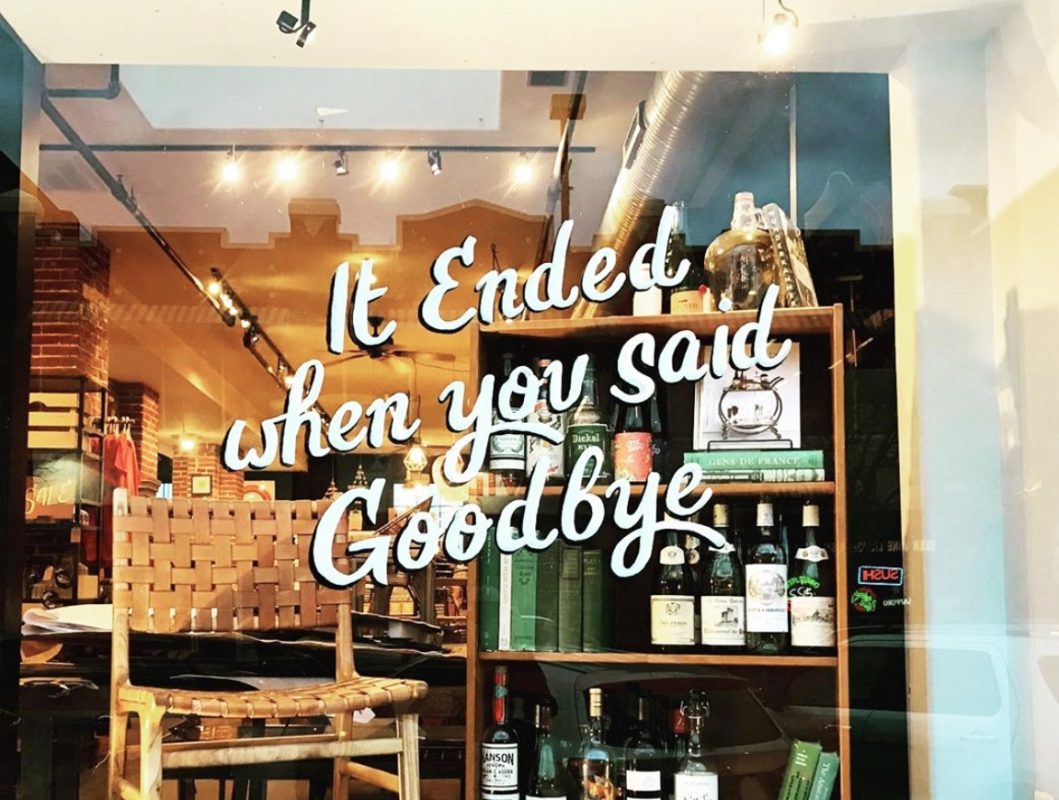 Trohv
Trohv owner Carmen Brock and I both joke we gave birth the last week of October 2006. Carmen to an amazing shop on the Avenue, and me to my oldest son, Milo. Throughout every milestone—from the terrible twos to the angsty double digits to the Bar Mitzvah stage just this past year—we were both proud mamas.
So hearing that Trohv is closing next month feels like a death in the family. It makes my heart ache. I feel like I should be sitting shiva.
When Trohv—then called Red Tree—opened on the Avenue in 2006, it immediately became a favorite spot for holiday shopping, special gifts (the first thing my daughter, Willa, uttered when she heard about Trohv closing was, "But where will we get your Mother's Day gifts now?"), items for the home, beautiful jewelry, and funny cards.
"When we first opened up people were trying to figure out what we were and what we were doing," recalls Carmen. "People would come in asking for wigs, hair dryers, and sports bras—I loved that so much," she laughs.
In my 14 years at Baltimore magazine, first as Style Editor and now as HOME and Weddings Editor, I have probably pulled 6,000 items to photograph for various shoots. Carmen always said yes. Even if I busted through the door breathless, gasping "trivet"—something vital I thought was missing from my latest styled shoot that was happening in five minutes—she would always say, "no problem" and have me quickly on my way. We've pulled tables and chairs and vases and books and jewelry and baskets. I remember at one point, the late Baltimore magazine executive editor Dick Basoco calling me into his office, "No. More. Trohv," he admonished. That only lasted a few weeks before I was back there again.
Since I've known Carmen for so long, I was honored to be sent a Google document to sign up for shifts and help out the last few weeks the store is in business. The crowds have been huge (lines wrap around the block with only a few customers inside at a time) and if it could help Carmen and her associates, including Dawn Hudson and Bree Fischvogt, of course I would do it. My daughter and I spent a few hours there this past Sunday zhuzhing, rearranging, and, yes, shopping. Even with everyone coming and going and wanting to bask in the light that is Carmen, she made my daughter feel like she was number one. She gave her tasks, trusted her to answer the phone, and wrote everything Willa would need to know on a scrap of paper in her beautiful handwriting. That is the Carmen aura: freshly baked doughnuts, puppies, and a bouquet of peonies all wrapped into one.
I was also able to witness so many approaching Carmen—it's so hard not to wrap her in a big hug—and telling her "this shop was my favorite." Or "I bought my most beloved gift here." Or "I came to a pop-up and it was amazing." Ohh, the pop-ups. So many good ones.
"We did this 'Beers and Spears' event in 2012 where we featured Union Craft—they were really new—and Gordy's Pickles," Carmen remembers. "It was a really fun thing to do." And then there were all the events with Damian Mosley from Blacksauce Kitchen. And truly one of the best gatherings involved Krystal Mack and the release of Cherry Bombe: The Cookbook. Krystal brought together local female chefs and they "all came to the shop and made amazing food," Carmen recalls.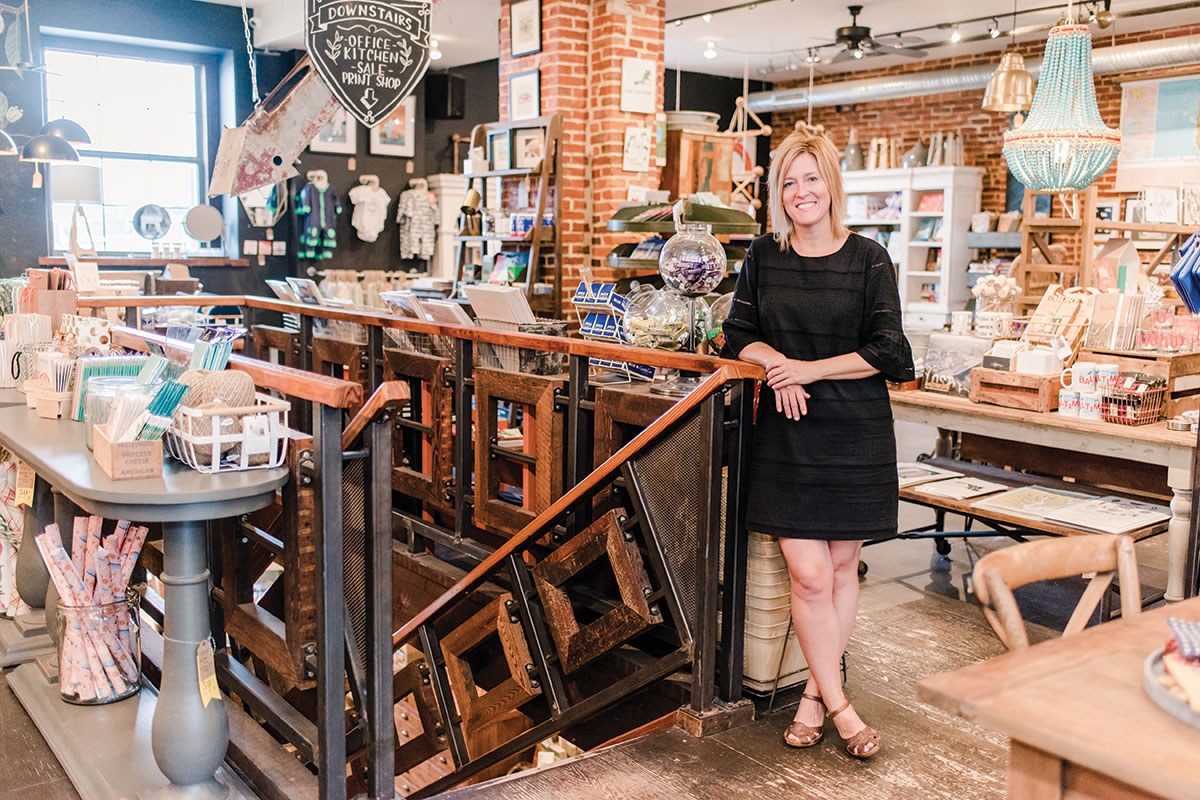 In my forever memory, a beautiful blanket Carmen gifted my daughter at her birth in 2009, is now my 9-year-old's most beloved lovey. It's probably in 17 million family photos and will always make me think of Trohv. (That and the smell of rose hips and anytime anyone mentions store windows—Trohv's were the best.)
And on Facebook, so many stories of artists and makers repeat over and over that Carmen always welcomed them. "Trohv is one of my favorite shops anywhere and Carmen is the sweetest person on earth," commented Elisa Shere. "They were the first 'big' store that approached me about wholesaling my jewelry after I quit my ad agency job."
My friend Kate Beck posted, "It feels larger than the fact that Carmen was one of the first to make shelf space in her beautiful shop for my jam, and the enormity of her generosity towards me (and my little business) at that time. Larger than the faith they had in my quirky creativity when I borrowed items for photo shoots. And larger than the smiles, hugs, and high fives received time and time again when I went in there to chat about another nutty new business idea…"
I don't want to give up valuable space in my Trohv eulogy to address the why. But I will say it didn't have to be like this. Small businesses should have been given a lifeline. Now, this city, specifically Hampden, won't be the same. It's hard to believe all these empty storefronts are the only answer.
Trohv is the heart and soul of this community—sponsoring Stoop Stories, Pile of Craft, Skatepark of Baltimore, among a million other things. Hosting crafters and dreamers. Always saying yes. The ripple effect of this closure will be felt by many.
Asking Carmen what her next move will be is like asking a newly engaged bride when the wedding day is…we have to give it some time. I have my own fantasies that involve a Champagne bar and a curated selection of items. Or pairing up with a local chef for a restaurant and mercantile combo, like Jacoby's in Austin. I just know Carmen won't be sidelined for long.
"It has been the joy of my life to have a small business in Baltimore," Carmen says. "For me, Trohv felt like a laboratory that sort of became a personal love story, and I will be forever grateful for the opportunity to have worked, hustled, lived, and loved the many creative people in this beautiful town. So many people have been involved: friends, families, community members, and artists, and they are all a really big part of raising Trohv."
And even though there have been tears, there are also big belly laughs. "We have enormous pieces of furniture and often they come wrapped in big cardboard boxes," Carmen says. "It became a tradition: I started hiding inside of them. So when a person on staff and sometimes a customer—it was always during open hours—came in, I would jump out of it or wait until they opened it and try to move it," she says laughing.
The thing that is most genuine about Carmen, aside from her wanderlust and wanting the world to be a better place, is that she truly gets joy from other people. She's fueled by their energy. It's hard for her to take a compliment because she wants to put the attention on YOU.
But Carmen, please listen up. I hope you understand why you are so loved. I hope you know the huge imprint you leave behind. Thank you for Trohv.