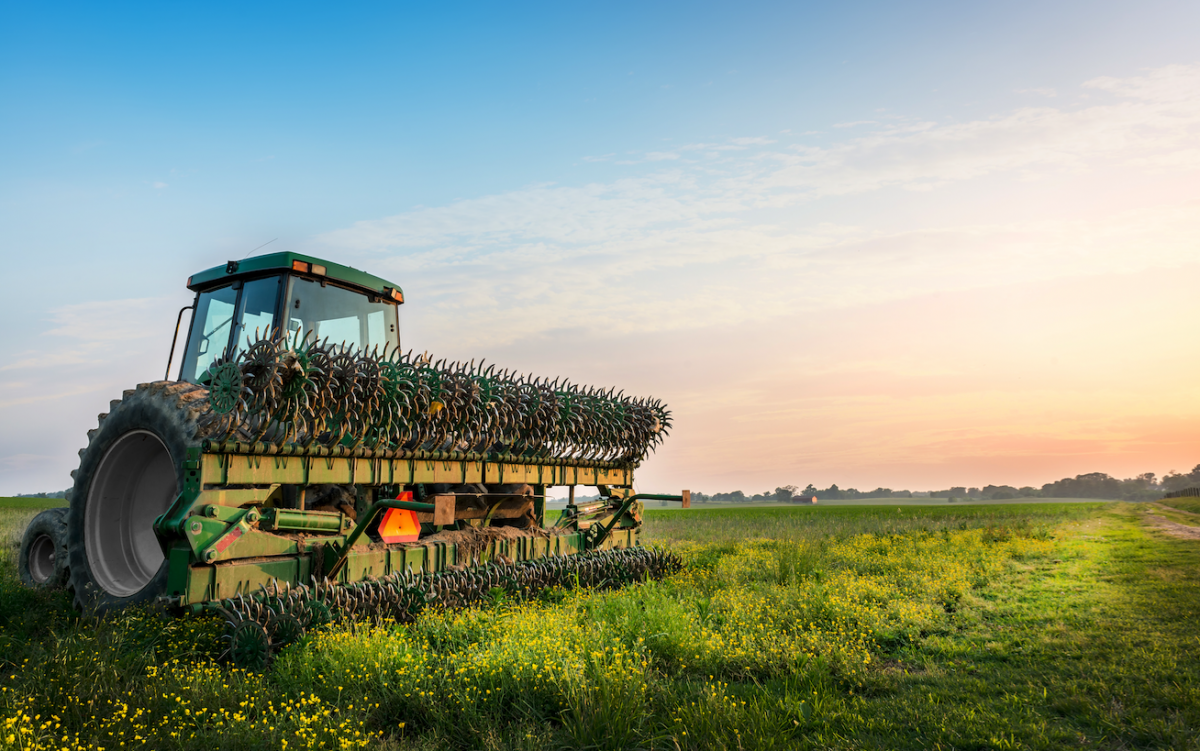 BAD GRADES
After records rains and subsequently excessive runoff pollution in 2018, the Chesapeake Bay's biennial report card was released earlier this month with a downgrade to a D+ from a C- in 2016. At the time, the grade was the highest grade received since the assessment was launched in 1998 by the Chesapeake Bay Foundation. While the recent change was the first time the score had declined in a decade, there were some signs of improvement, such as increased oxygen levels throughout the estuary's waterways and survival of underwater grasses despite the weather-related diluge. The CBF continues to stress the importance of watershed-wide cleanup efforts and the persistence of environmental regulations currently threatened by the Trump administration.
FARMERS UNITED
In mid-December, Congress approved the 2019 Farm Bill, which will allocate some $867 billion in federal subsidies to American farmers. In addition the bill legalizes hemp and provides permanent funding for programs such as farmers' market promotion, organic farming research, and organizations working to train the next generation of farmers. The state of Maryland has more than 12,000 farms across some two million acres of land. The bill has also preserved the Conservation Stewardship Program, which works with farmers to strengthen their conservations efforts. It also triples the amount of funding available for the Regional Conservation Partnership Program, which locally works to reduce farm runoff into the Chesapeake Bay. The Farm Bill is the largest source of funding to help with such efforts throughout the watershed, providing upwards of $130 million to regional farmers each year to improve their environmental impact.
DNR CHANGES
Earlier this month, Governor Hogan nominated Jeannie Haddaway-Riccio to be Maryland's new secretary to the Department of Natural Resources, which oversees fishing, hunting, boating, parks, wildlife, waterways, and forests throughout the state. Scheduled to start in February following confirmation by the Senate, she will replace Mark Belton, who stepped down from him position shortly after the New Year to resume his former post as Charles County administrator. Haddaway-Riccio currently serves as Hogan's deputy chief of staff, where she advises on environment-related issues. She also represented the Eastern Shore in the House of Delegates from 2003 to 2015.
OUT OF THIS WORLD
We'll consider space news environmental news for the time being as, just this week, NASA's New Horizons spacecraft mission released the first detailed images of the Ultima Thule—a small, two-sphered object located on the edge of our solar system and the most distant object ever explored in space. While Ultima Thule is located in the Kuiper Belt some four billion miles from Earth, the Johns Hopkins Applied Physics Laboratory in in our backyard of Laurel designed, built, and currently operates the New Horizons spacecraft, and also manages the mission. With the first photographs received around 5 a.m. on January 1, the lab celebrated with flyby festivities on New Year's Day.
URBAN FOREST
Blue Water Baltimore has worked to transform a controversial stretch of highway median into a verdant greenspace in the heart of West Baltimore. Over the past two years, the local nonprofit and other citywide volunteer efforts have planted nearly 500 trees in the middle of U.S. Route 40 between Fulton Avenue and Martin Luther King Boulevard, aka Baltimore's "Highway to Nowhere," which historically displaced more than 1,000 residents, most of whom were African-Americans, in the mid-20th century. The first two phases were completed with help from Volunteering Untapped, community residents, and local school groups, while the third and final phases were completed this past November with the Baltimore Tree Trust and Bon Secours Clean and Green Landscaping Team. The trees will be watered in the summertime by the Baltimore City YouthWorks program.
IN SESSION

As a new legislative session began in Annapolis last week, a number of environmental issues are on the docket for consideration by local lawmakers. The Chesapeake Bay Foundation is seeking legislation to protect Chesapeake Bay tributaries selected for large-scale restorations from future oyster harvest, as well as the development of a new fishery management plan for the bivalves. Meanwhile the Clean Energy Jobs initiative aims to increase the state's renewable energy goals, which currently includes receiving 25 percent of Maryland energy from renewable sources such as solar and wind by 2020, to half of statewide energy being renewable by 2030, followed by all by 2040. Following similar legislation in states such as Pennsylvania, local environmentalists are also pushing for a state constitutional amendment that guarantees Marylanders the right to uncontaminated water, breathable air, and a healthy environment.
GOING GREEN

Late last month, Maryland helped form the Transportation and Climate Initiative, a landmark coalition of Northeast and Mid-Atlantic states, along with Washington, D.C., that aims to set regional limits on emissions from cars, trucks, buses, and other modes of transportation. The agreement aims to recognize the role of transportation in climate change and to create a regional policy that would cap and reduce the emission of carbon dioxide, a greenhouse gas, through initiatives such as new bike lanes, improved public transit, and zero-emission vehicles. In similar news, Maryland utility companies have just received approval to install more than 5,000 electric vehicle charging stations throughout the state.
CLEAN WATERS

Just weeks after the Trump administration announced plans to rollback protections for some of the nation's waterways, Maryland, along with five other Chesapeake Bay watershed states and Washington, D.C., received $13.1 million in grants for environmental projects, including water quality improvement and wildlife habitat, from the Environmental Protection Agency and National Fish and Wildlife Foundation. Maryland received approximately $5.9 million of these funds for environmental efforts, many of which include farmland runoff reduction, the largest source of pollution in the estuary.