Since relocating to The Shops at Quarry Lake in April of this year, Robin Bille has been bringing the heat in her MEGAfit studio (that shares a space with barre.). Her high energy playlists and unique MEGAfit routine using Megaformer machines is like a pilates class on steroids. We talked to Billie about her career, favorite playlists, and the benefits of MEGAfit.
How did you start teaching MEGAfit?
I was a barre and yoga instructor and started teaching on Megaformer machines in 2013.
What are Megaformers?
Megaformers were created by a guy name Sabastien Lagree in California and he taught pilates and he was tired of having people come take a pilates class then saying they were still going to the gym. He believed you could get a full body workout with pilates and so he invented the Megaformer. There are a couple different variations of it, but they've taken off all across the country.
What are the benefits of MEGAfit?
You're working on balance, strength, and coordination. It's really resistance training because of the spring tension. Any kind of resistance training is really considered to be the best way to both tone the muscle and to increase your metabolism, so you're also burning more calories throughout the day than you would be from doing other types exercise.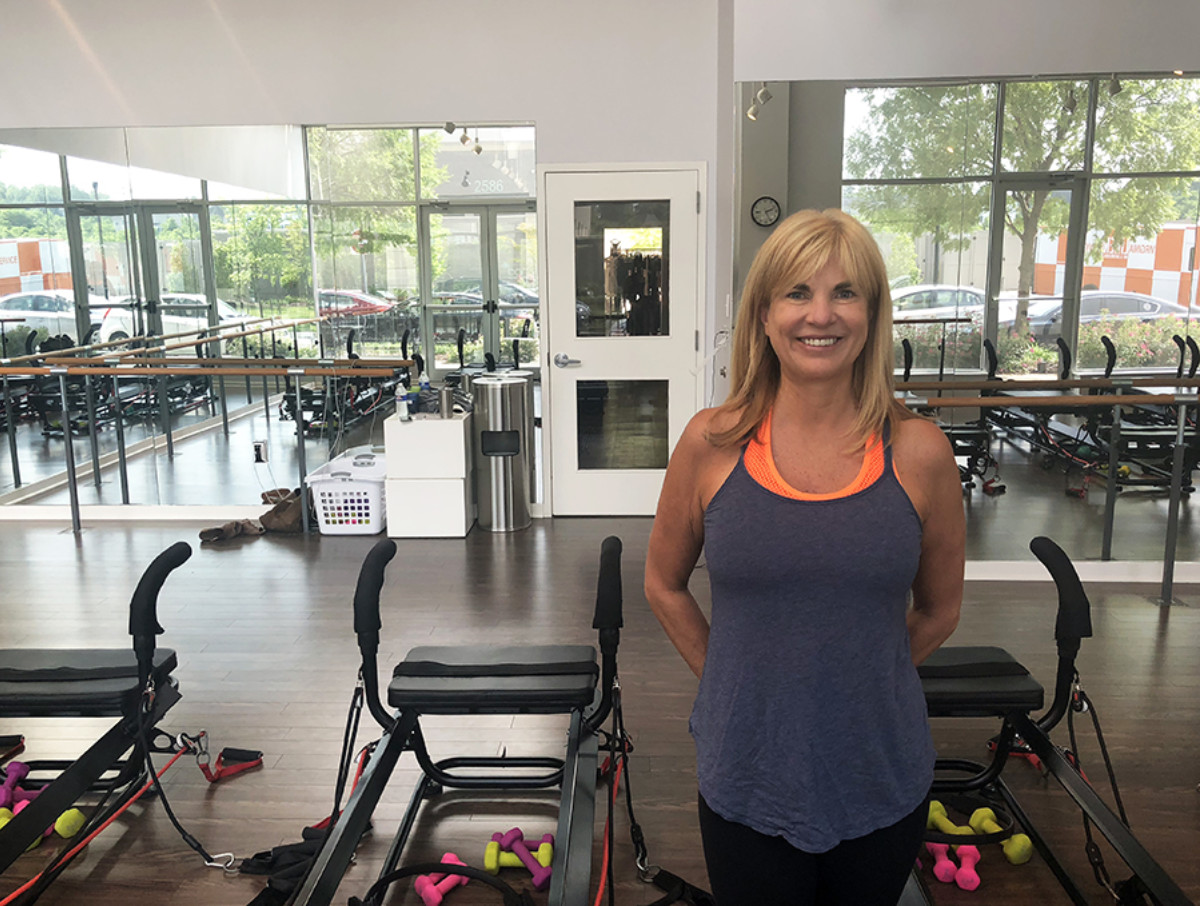 Robin Billie of MEGAfit -Lauren Bell
How frequently should people take MEGAfit?
The idea is that you're supposed to take it, let your muscles recover, and then take it again. I don't recommend doing it everyday although some people do, but most people do it 2-3 times a week.
What is your favorite kind of music to play during class?
I love Pharrell Williams, Bruno Mars, and Pink.
What is your favorite fitness trend currently?
MEGAfit! Megaformers!
What is your least favorite fitness trend?
I'm not a fan of HIIT [high intensity interval training]. I like to do my cardio by myself either running or on the elliptical or something like that. I can't sit through interval training, it's just not for me.
What do you think is the biggest misconception about Megaformers or MEGAfit?
I think the biggest misconception is that it's un-doable because it's so hard. But it's not! There are tons of modifications—it's challenging, but it's challenging in a way that works for everybody.
What would you tell someone who has never taken a class before to make them feel more comfortable?
Just challenge yourself everyday and know that some days are going to be not as good as other days and that's okay, just work where you are on that day and don't feel like you're competing against anyone else, because we're really adamant in the studio that it's never a competition with anybody.
---
---