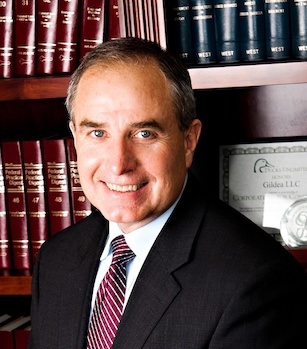 Michael G. DeHaven is a partner with Smith, Gildea & Schmidt, LLC, who has tried hundreds, if not thousands, of cases in a variety of areas of the law throughout his career. Upon passing the bar, Mr. DeHaven served as an Assistant State's Attorney for Baltimore County, where he tried hundreds of court trials and dozens of jury trials, including several murders. Upon entering private practice, Mr. DeHaven initially represented members of the Maryland State Teachers Association in civil and criminal matters, many of whom had been falsely accused of child abuse, and soon thereafter focused on civil litigation, representing insurance companies facing multi-million dollar personal injury claims. His practice is now almost exclusively dedicated to litigating domestic cases, often through referrals from family law practitioners in need of his court room experience.
Under Mr. DeHaven's management, his firm was awarded "Best Law Firm – Family Law" in 2018 by the Maryland Daily Record. His philosophy in family law matters is simple: a divorcing couple should make every effort to decide what is in the best interest of their child and how to equitably distribute their property. Mr. DeHaven understands the emotional and financial impact that protracted litigation (especially divorce litigation) can have on a client. Thus, he always tries to negotiate a fair and amicable resolution of family law matters. But, if the opposing party or attorney is unreasonable, he relies upon his vast courtroom experience to zealously advocate for his clients.
Mr. DeHaven has an AV rating with Martindale-Hubbell; has been named a Super Lawyer for the past 5 years; and, has received a 10/10 rating from AVVO. He often teaches other lawyers on a variety of topics that generally focus on litigation at seminars for NBI and the Baltimore and Montgomery County Bar Associations. Mr. DeHaven has written articles that have appeared in the Maryland Daily Record and the MSBA's Family and Juvenile Section magazine.
Visit www.sgs-law.com for more information.

Visit Website