The List: September 2022
The top things to do in Baltimore this month.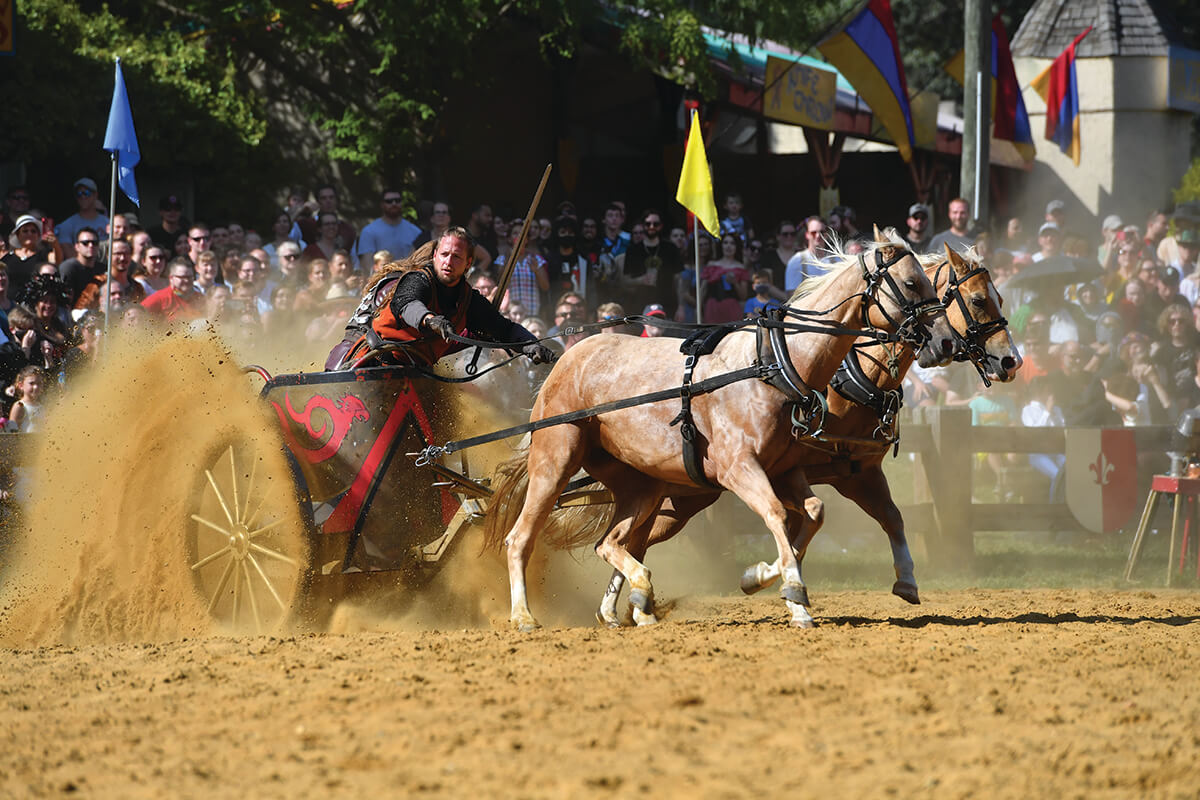 Select days through 10/23: MARYLAND RENAISSANCE FESTIVAL
We guarantee that those who find enchantment in medieval lore (and those who like to look the part) will feel at home in Crownsville when this annual event kicks off, transporting modern denizens to 16th-century England and its famous town, Revel Grove. This time, it's 1536, and King Henry VIII is ecstatic as he waits to take a third wife, named Jane Seymour. Meanwhile, things look dicey for his current wife, Anne Boleyn, who faces execution before the nuptials take place. A trade deal and some unexpected visits lead to drama as the storyline unfolds—and there's a lot more fun where this came from. The festival's nine-weekend run includes more than 100 crafty merchants on the queen's path, several stages worth of music, dance, and jousting entertainment, and the makings for a feast, with everything from apple dumplings to knave sandwiches for nibbling. Find everything you need to know ahead of your experience, here. 1821 Crownsville Road. Times vary. $11-190.
9/1: LAURIE LEWIS AND THE RIGHT HANDS
The fiddler and folksy singer-songwriter accompanies her bluegrass band for one evening in Highlandtown. Creative Alliance. 7 p.m. $22-25.
9/1-11: MARYLAND STATE FAIR
Grab your friends and catch the tail-end of this Old Line State tradition, filled with barnyard friends, delicious food, and carnival attractions. Maryland State Fairgrounds. Times vary. Free-$10. 
TO 9/4: HEALING AND THE ART OF COMPASSION (AND THE LACK THEREOF!)
Upon retirement, AVAM founder Rebecca Hoffberger curates her last exhibition, where visionary artists explore the symbiotic relationship between the twin powers of healing and compassion. American Visionary Art Museum. Wed.-Sun. 10 a.m.-5 p.m. Free-$15.95.
9/4: BALTIMORE RECORD BOUTIQUE
Thumb through bins of vinyl records, grab a drink, fill up on food, and hear some live tunes outside Fells Point's Luna Garden cafe. Luna Garden. 12-5 p.m. Free.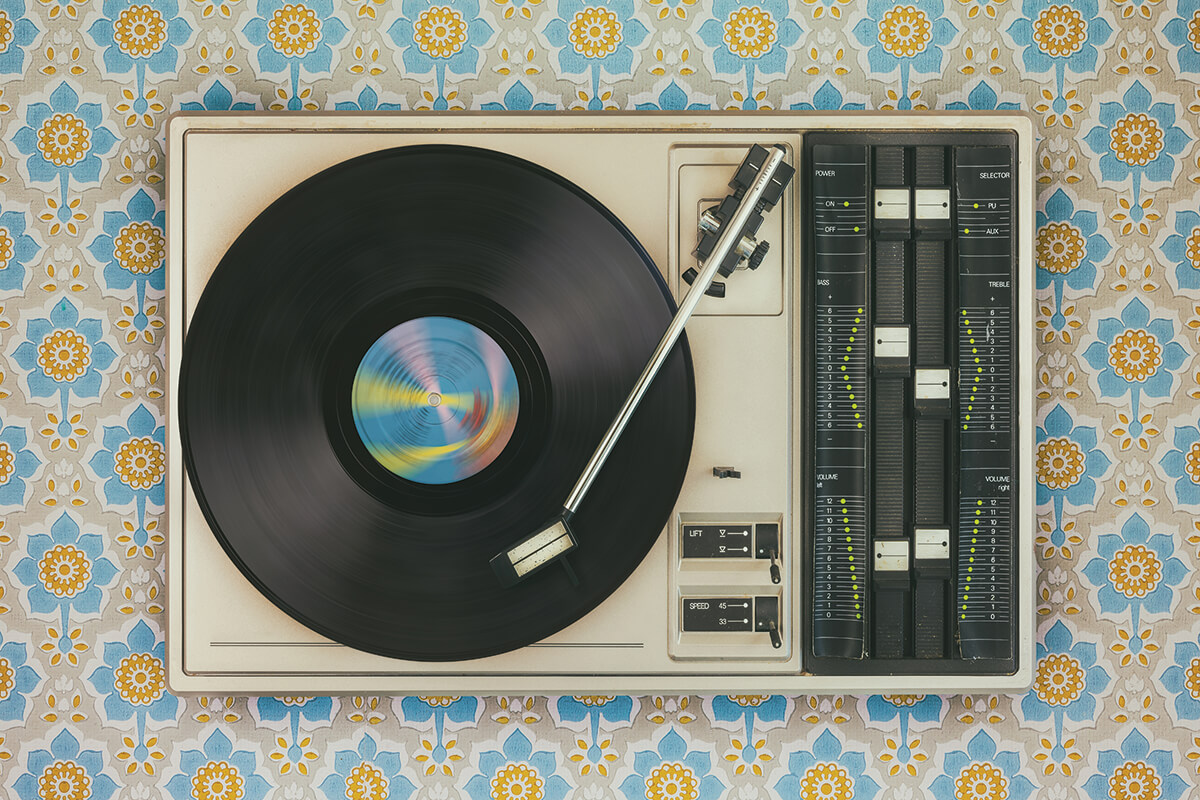 9/4: MARYLAND CYCLING CLASSIC
Join Tour de France participants, world champions, Olympians, and more for this inaugural pro cycling race, which starts in Sparks and ends on Pratt and Market Place. Kelly Benefits Headquarters. 1:30 p.m. Free.
9/4: URBAN SERVIN' BREW FEST
Craft beer aficionados are invited to sip local suds, score food truck bites, shop handmade goods, and hear live tunes in Laurel. Laurel Park Raceway. 12-9 p.m. $25-35. 
TO 9/5: VERY ERIC CARLE
Port Discovery becomes home to the children's author's whimsical and cherished illustrations. Say hello to friendly creatures like The Very Hungry Caterpillar, The Very Lonely Firefly, and The Very Busy Spider. Port Discovery. 10 a.m.-5 p.m. Free-$19.95.
9/6-10/2: DINNER AND CAKE
Tuyet Thi Pham's new play at Everyman Theatre takes meeting the parents to awkward new heights when Mylinh, a new resident of Washington DC., is asked to translate dinner for her friends' Vietnamese and American in-laws. As cultures and opinions clash, the translator-turned-mediator learns a bit about herself. Everyman Theatre. Times and pricing TBD. 
9/6: LET'S TALK ABOUT MARYLAND: MARY RIZZO
At Enoch Pratt's Cathedral Street location, the historian explores Black Baltimore as it existed in the 1960s and 1970s, a period when art and activism set the stage for liberation. Enoch Pratt Free Library. 7 p.m. 
9/6-7: RINGO STARR AND HIS ALL STARR BAND
The oldest living Beatle and his All Star Band are set to sweep The Lyric stage with "peace and love" vibrations. The Lyric. 7:30 p.m. $65-245.
9/7-13: MARYLAND FLEET WEEK AND FLYOVER BALTIMORE
Ogle military vessels in the harbor (and the sky) as you take part in this beloved, family-friendly maritime event, which features pilot meet-and-greets, a festival with fun for little ones, and military demonstrations. Locations and times vary.
9/9: EAT A PEACH
Ring in the 50th anniversary of this Allman Brothers Band classic album with help from local artists. (See: an all-star group assembled by Charm City's own Ed Hough, of Smooth Kentucky, with musicians like John Ginty and Cris Jacobs.) Power Plant Live. 6:30 p.m. $25-40.
9/9: MWENSO AND THE SHAKES
Sierra Leone native Michael Mwenso and his band of global artists bring a jazzy sound to Highlandtown. Creative Alliance. 7 p.m. and 9:30 p.m. $18-21. 
9/9: START MAKING SENSE: A TRIBUTE TO THE TALKING HEADS
The next best thing to Baltimore-raised David Byrne and band, this tribute concert on East Cross Street is expected to yield hits including "Burning Down the House." The 8×10. 8 p.m. $25. 
9/10: BOOK PARTY WITH R. ERIC THOMAS
At The Ivy Bookshop, nibble themed refreshments with the author, whose new novel Kings of B'more follows two Black, queer, teen best friends. With Linus moving out of state, his buddy Harrison has plans to execute a Baltimore-style sendoff for the ages. The Ivy Bookshop. 5 p.m. 
9/10: THE VEGAN BLOCK PARTY
On Fayette Street, get your plant-based fix with tasty meals, browse DMV-based vendors, and get down to live performances. Center Plaza. 3-8 p.m.
TO 9/10: BLACK STRING: BORDERLESS CONTEMPORARY KOREAN MUSIC
Led by Korean traditional musician Yoon Jeong Heo, the quartet (featuring Korean stringed instruments played by Yoon as well as Jean Oh, Aram Lee and Min Wang), heads to Highlandtown, showcasing a mixture of Korean traditional music, folk and jazz, as well as free improvisation. Creative Alliance. 7:30 p.m. $17-20.
9/10: COURTNEY BARNETT
Alongside sibling band We Don't Ride Llamas, the Grammy-nominated indie rocker brings her charms and tunes, including "Avant Gardener," to Downtown Baltimore. Rams Head Live! 8 p.m. $30.
TO 9/11: KISS ME MR. MUSK
Single Carrot Theater paints a picture of a climate-altered, post-human existence. As inanimate objects run Baltimore City, they grapple with feelings of sadness and hope. Single Carrot Theater. Times vary. $10-70.
9/11: THE TRIBUTARY FESTIVAL
In its second year, this groovy, student-led event is raising needed funds to help preserve the Chesapeake Bay. Jam out at the Baltimore Museum of Industry with local artists such as Plant Dad, NAE, MLLN, and Yutzi. Baltimore Museum of Industry. 12-6 p.m. $10 (Free for students and first responders). 
9/12: WRITERS LIVE! A.J. VERDELLE
In the Wheeler Auditorium at Enoch Pratt, the novelist and Morgan State professor shares details on her friendship with the celebrated author Toni Morrison, the basis of her latest book, released this year. Enoch Pratt Free Library. 7 p.m. 
9/14: BALANCE IS BULLSH*T
In Towson, Charm City native Hilary Phelps chats with D.C.-based health coach Alicia McKenzie about her new book, Balance is Bullsh*t. Grab drinks and get your book signed by the author, who will offer tips on how to bring more health into your life. The Mine. 6 p.m. $35.
9/15-10/9: OUR TOWN
Stevie Walker Webb (The Folks at Home) directs the fabled three-act Thornton Wilder play, which heads to Center Stage chronicling a fictional New England town and its inhabitants. Center Stage. Time and pricing TBD.
9/17: OBJECT DIVE MATERIAL ACTIVISM
Inspired by the museum's long-term showcase, Passion and Purpose: Voices of Maryland's Civil Rights Activists, this virtual event by the Maryland Center for History and Culture explores the ways photography informs historic and contemporary activism. Maryland Center for History and Culture. Wed.-Sat. 10-11 a.m. 
9/17: OUTLAW MUSIC FESTIVAL
Outlaw country icon Willie Nelson's 19-city tour makes mischief in Columbia, with artists like Zach Bryan, Brittney Spencer, and The Avett Brothers. Merriweather Post Pavilion. 4:30 p.m. $45-199.
TO 9/18: ON CERTAINTY: GIFTS FROM THE COLLECTION OF SUZANNE F. COHEN
At the Baltimore Museum of Art, get to know the late, beloved philanthropist through pieces she collected and donated to the venue. The Baltimore Museum of Art. Weds.-Sun., 10 a.m.-5 p.m.
9/18: WINE ON THE WATER
Featuring five wineries, mouthwatering food vendors, and live music on the waterfront, this South Baltimore festival presents the perfect way to spend a Sunday afternoon. Middle Branch Waterfront. 12-6 p.m. $30-500.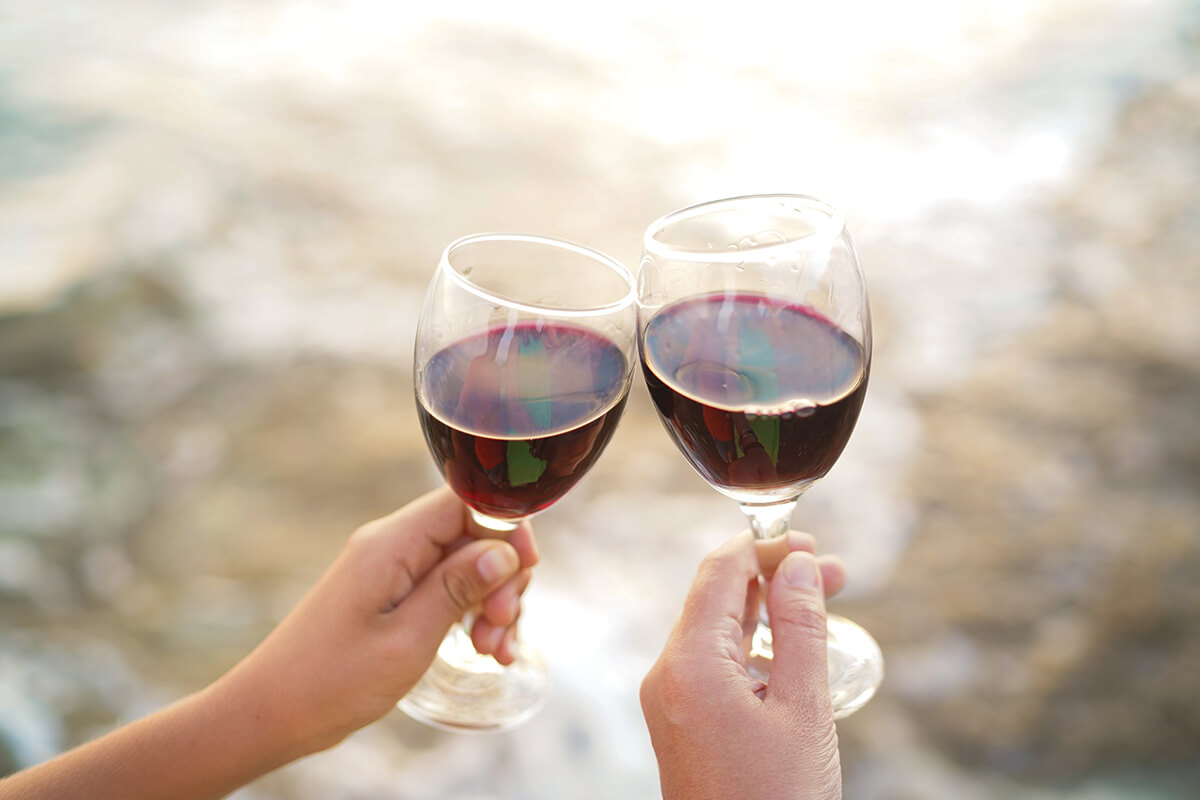 9/19: AN EVENING WITH PAT METHENY
In Harbor East, the legendary jazz composer jams alongside friends including bassist Linda May Han Oh. Keystone Korner. Times Vary. $90-100. 
9/21: TALKING CHARM CITY THEATERS WITH JOHN WATERS
In this virtual discussion, the filmmaker and "Baron of Bad Taste" is set to reminisce on Baltimore, the backdrop for a handful of his gross-out masterpieces (Pink Flamingos, here's to you) and not-so-nasty films like Hairspray. Maryland Center for History and Culture. 12 p.m. 
9/23: GROWN UP FIELD TRIP: WELCOME TO HOGWARTS
The Science Center turns into a magic world of wizardry for grown-ups, filled with alcoholic potions and owl pellets. Mix your own concoction, try your hand at Hogwarts-ready challenges, and hunt for spooky ghosts along the way. Maryland Science Center. 7-10 p.m. $40. 
9/24: GWYNN OAK FOOD AND MUSIC FESTIVAL
Head out to Northwest Baltimore for chances to win prizes, munch on tasty, local treats, and hear live tunes, of course. Gwynn Oak Park. 9 a.m.-5 p.m. 
9/24: REMFEST
This neighborhood-wide party in North Baltimore boasts all the good stuff: local artwork,live tunes, appetizing grub, and ample beer to wash it all down. Remington Ave. and 28th St. 12-9 p.m.
9/24: EQUINOX
At the Baltimore Museum of Industry, explore exhibits, sip on cocktails, nibble Chesapeake-inspired fare, and take part in a silent auction. Funds raised will support The Society of St. Vincent de Paul, which seeks to put an end to homelessness in Baltimore. Baltimore Museum of Industry. 6 p.m. $130-150. 
9/29-30: PIGEONS PLAYING PING PONG
For three fun days, the funk jam band from Baltimore is set to flock around stages in Hampden and Federal Hill. The 8×10. Union Craft Brewing. $30-100.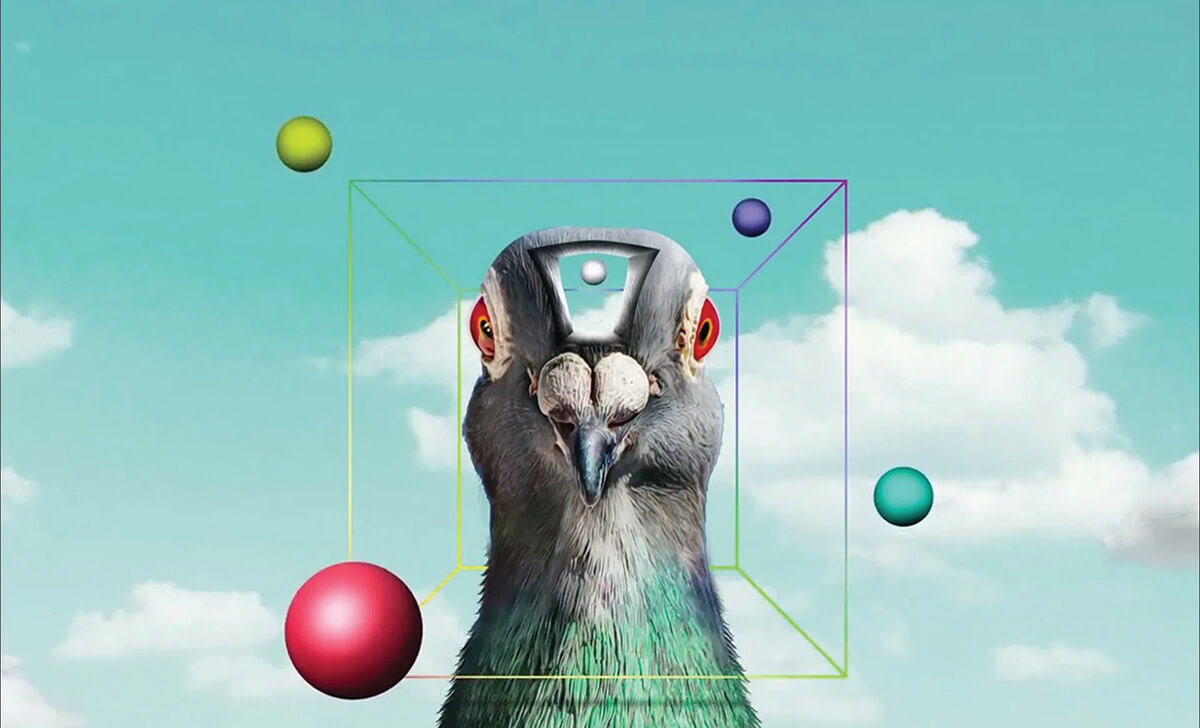 9/30-10/2: FELLS POINT FUN FEST
The long-beloved waterfront bonanza (known for top-tier food and drink selections and a killer concert lineup) starts with sounds by Eddie 9V and The War and Treaty on Sept. 30. Fells Point. Times and prices vary. 
9/30: JAPANESE BREAKFAST
Michelle Zauner's indie pop band serves up bangers such as "Be Sweet" and "Paprika" with a show in Downtown Baltimore. Baltimore Soundstage. $53-153.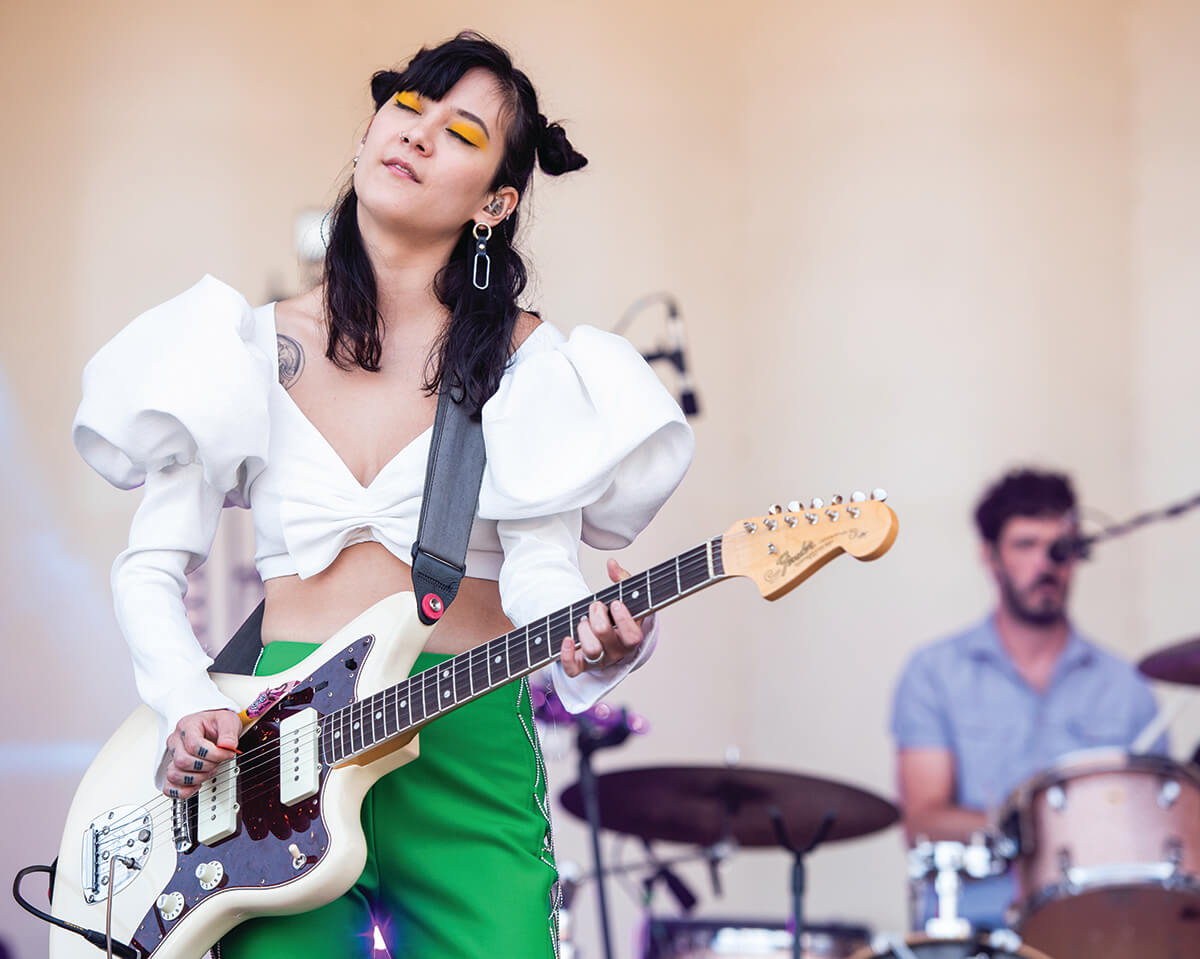 9/30-10/2: OCEANS CALLING
Dave Matthews, Cyndi Lauper, Logic, Grouplove, and Alanis Morissette are set to play this first-time festival, with special sets by Rockville native O.A.R., and guest appearances by well-known TV chefs including Robert Irvine. Ocean City Inlet. Timing TBD. $99-1,650. 
TO 10/31: LADEW TOPIARY GARDENS
All season long, visit the Monkton spot for workshops, summer nature camps for little ones, and masterpieces made by local artists. Ladew Topiary Gardens. Thurs.-Tues. (closed Wednesdays) 9 a.m. to 4 p.m. Free-$15.
TO 3/2023: VISIONS OF NIGHT: BALTIMORE NOCTURNES
Featuring works by Baltimore contributing photographer J.M. Giordano, this retrospective showcase flaunts a captivating glimpse of local nightlife. Maryland Center for History and Culture. Wed.-Sat. 10 a.m.-5 p.m. Free-$9. 
TO 3/2023: FLICKERING TREASURES
In a now-and-then showcase, this exhibit delves into Maryland's historic movie theaters. Maryland Center for History and Culture. Wed.-Sat. 10 a.m.-5 p.m. Free-$9. 
TO 3/2023: WILD AND UNTAMED: DUNTON'S DISCOVERY OF THE BALTIMORE ALBUM QUILTS
This selection of revered Baltimore album quilts introduces visitors to Dr. William Rush Dunton, known by many as the father of occupational therapy, as well as one of the first inductees to the Quilters Hall of Fame. Maryland Center for History and Culture. Wed.-Sat. 10 a.m.-5 p.m. Free-$9.
TO 3/2024: ESTHER AND THE DREAM OF ONE LOVING HUMAN FAMILY
Embroideries from Holocaust survivor Esther Nisenthal Krinitz reflect her experiences alongside works by other cultural genocide victims. American Visionary Art Museum. Wed.-Sun. 10 a.m.-5 p.m. Free-$15.95.