The List: February 2023
From 'Les Misérables' at The Hippodrome to a Psycho Killers show at Union Collective, here are the local events to pencil in this month.
2/7-12: LES MISÉRABLES
This month, on the heels of several heavyweight productions, including the goosebump-worthy Jagged Little Pill and the delightful My Fair Lady, downtown's Hippodrome Theatre will invite Charm City's musical afficionados to revel in a fan favorite. From Feb. 7-12, London-born theatrical producer Cameron Mackintosh (behind such shows as Miss Saigon and The Phantom of the Opera) will present a new staging of Alain Boublil and Claude-Michel Schönberg's Les Misérables.
With riveting new scenery inspired by the many painted works of Victor Hugo, this month's show transports adoring fans to 19th-century France to tell a tale of heartbreak, grit, lost dreams, and unrequited love. We guarantee that hearing ballads such as "One Day More," "I Dreamed a Dream," and "On My Own," will bring a bevy of emotions to the surface, as it has for some three decades, in more than 40 countries. The Hippodrome Theatre. 12 N. Eutaw St. Times and prices vary.
2/1: BLACK ARTS MOVEMENT
Start Black History Month with this glimpse of the poetry, music, and art of a trailblazing era. Enoch Pratt Free Library, Central Library. 7 p.m.
2/1: SCIENCE FICTION BOOK CLUB: HOW HIGH WE GO IN THE DARK
Dive deep into Sequoia Nagamatsu's science fiction book in Fells Point. Greedy Reads, Fells Point location. 7 p.m. 
2/2: BLACKSCOPE CINEMA SERIES: HARGROVE
Creative Alliance's monthly film series continues with Hargrove, which chronicles the last days of lauded trumpeter Roy Hargrove. Creative Alliance. 7 p.m. $15-20. creativealliance.org.
2/2: THE JOGO PROJECT CELEBRATING THE MUSIC OF STEVIE WONDER
In Harbor East, the Washington, D.C.-based Jogo Project puts a fresh spin on the works of Stevie Wonder. Keystone Korner. 7:30 p.m. $25-30. 
2/3: SENSORY EXPERIENCE AT CEREMONY COFFEE
From tiny seeds to steaming mugs of sustenance, learn all about the coffee-making process while you sample Ceremony blends. Ceremony Coffee Roasters. 2 p.m. $10. 
2/4: MEET THE AUTHOR! SHADRA STRICKLAND
Join the award-winning author of Jump In at Enoch Pratt's Central Library to pick up a free book, along with a jump rope to help you get moving. Enoch Pratt Free Library, Central Library. 11 a.m. 
TO 2/5/23: POWER OF PROTEST: THE MOVEMENT TO FREE SOVIET JEWS
This traveling exhibition at the Jewish Museum of Maryland explores the impact protests had in freeing refuseniks: Jewish people living in the Soviet Union, who were unable to practice their religion or to leave. The Jewish Museum of Maryland. 12-4 p.m. $4-10.
2/5: SKIP THE SMALL TALK
Grab a beer at Monument City and sit next to a stranger to discuss life's deepest topics. Sure, this may sound kind of awkward, but don't worry. Thoughtful conversation prompts will be provided to help get the evening started. Monument City Brewing. 2 p.m. $16.50. 
2/7: MENOPAUSE: THE MUSICAL
Bonded by symptoms of brain fog, night sweats, and hot flashes, four women face the challenges of menopause with help from classic music from the Baby Boomer era. The Lyric. 7:30 p.m. $74- 157.
2/8-9: MIDWEEK: THE JAZZ AGE: HARLEM RENAISSANCE
Explore the music, art, and activism of the Harlem Renaissance by way of the Baltimore Symphony Orchestra, with assistance by guest spoken- word artist Wordsmith. Joseph Meyerhoff Symphony Hall. Times and prices vary. 
2/9: ANGEL OLSEN
The "Shut Up Kiss Me" singer brings sharp vocals and her cherished tracks to Baltimore. Baltimore Soundstage. 8 p.m. $62-116.
2/9: VIRTUAL ARTIST TALK AND DEMO WITH DEAN MILLIEN
Live from New York, artist Dean Millien (well-known for whimsical animal sculptures) addresses the crowd at AVAM. American Visionary Art Museum. 7 p.m. 
2/10-12: RIVERDANCE 25TH ANNIVERSARY SHOW
Back and better than ever, the Grammy Award-winning Irish dance show makes its way to Charm City. The Lyric. Times and prices vary.
2/10-14: SNAIL MAIL'S VALENTINE FEST
Joined by special guest performers, indie sweetheart Lindsey Jordan (aka Snail Mail) makes a grand return to Baltimore with five shows at Ottobar. Ottobar. 8 p.m. $45.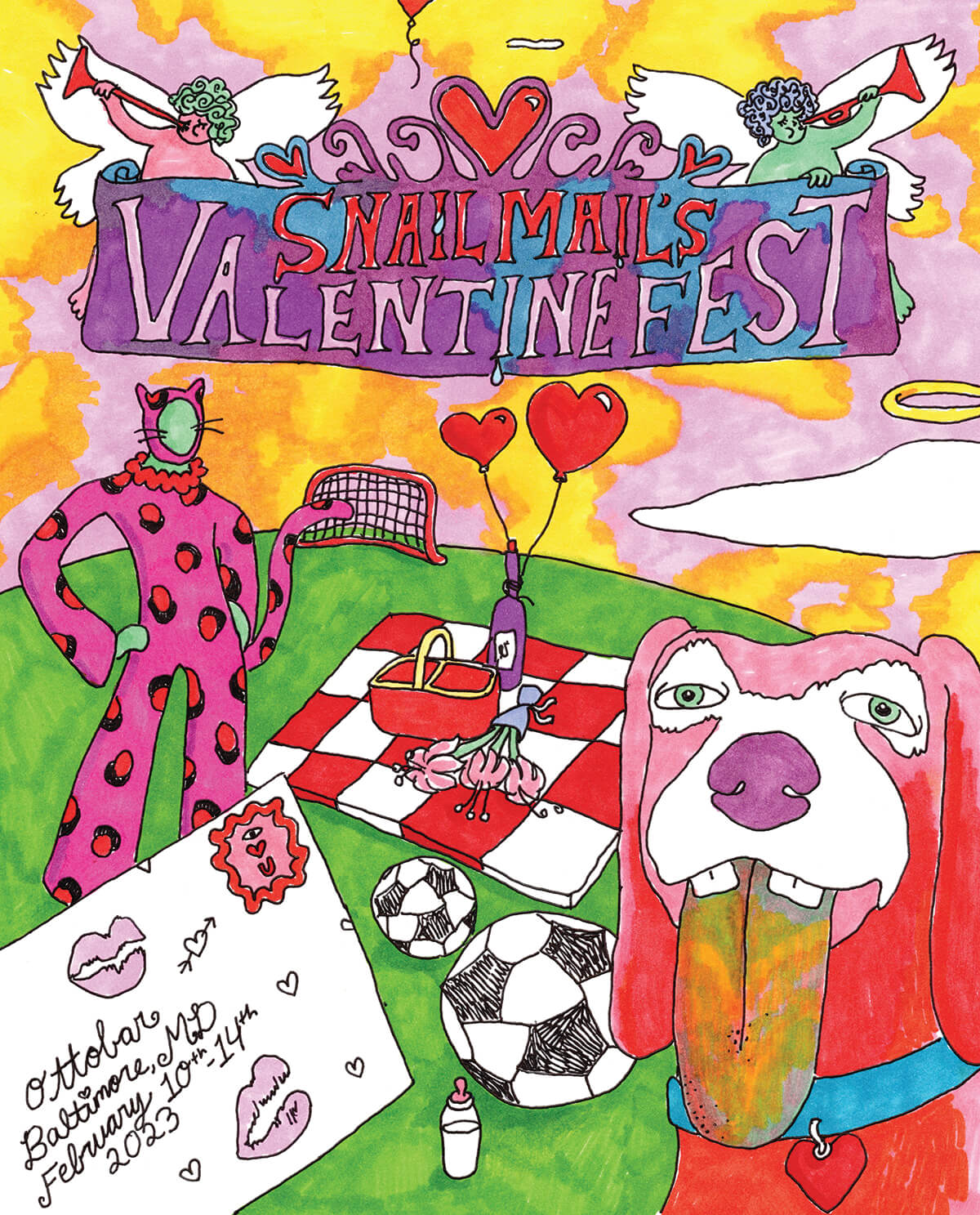 2/10-3/5: THE COMPLETE WORKS OF WILLIAM SHAKESPEARE (ABRIDGED)[REVISED][AGAIN]
Back by popular demand, and with a new and improved script, this CSC production features 37 Shakespeare works. Chesapeake Shakespeare Company. Times and prices vary. 
2/11: PSYCHO KILLERS
This Talking Heads tribute band will have you singing along to hits like "Burning Down the House" while sipping ice-cold Union brews. Union Craft Brewing. 7 p.m. $25. 
2/11-3/5: CROWNS
At Center Stage, this play explores the beauty and tradition of Black churches using gospel music, poetry, and dance. Center Stage. Times and prices vary. 
2/11: GILDED LILY BURLESQUE PRESENTS THE 11TH ANNUAL TASSELS & CHAMPAGNE: RETURN TO GLAMOUR
Champagne bubbles, shimmering rhinestones, and shimmy-ing fringe mark the gala's return to Creative Alliance. Creative Alliance. 7 and 10 p.m. $15-28. 
2/11: HOMOSEXUALITY IN ANCIENT GREECE AND ROME
Using objects from the museum's vast collection, this lecture at The Walters takes a closer look at Greek and Roman culture with an emphasis on homosexuality and military life. The Walters Art Museum. 2 p.m. 
TO 2/12: LEE BOOT: ABSTRACTS & ARTIFACTS
Selections from Baltimore artist Lee Boot's bold, rich body of work are on view at The Peale. The Peale. Times vary.
TO 2/13: VALENTINE'S DAY MOVIE NIGHT KIT
Visit Enoch Pratt's Waverly Branch to snag sugary treats and a flick for your Valentine's night in. Enoch Pratt Free Library, Waverly Branch.
2/14: JOHN WATERS
Spend Valentine's day swooning over Baltimore's adored shock filmmaker. Baltimore Soundstage. 8 p.m. $17-388. 
2/15: GUILTY PLEASURE ILLUMINATING EARLY EUROPEAN PANEL PAINTINGS
Through this lecture at The Walters, learn how the use of gold leaf was a symbol of divinity in early European panel paintings. The Walters Art Museum. 12:30 p.m.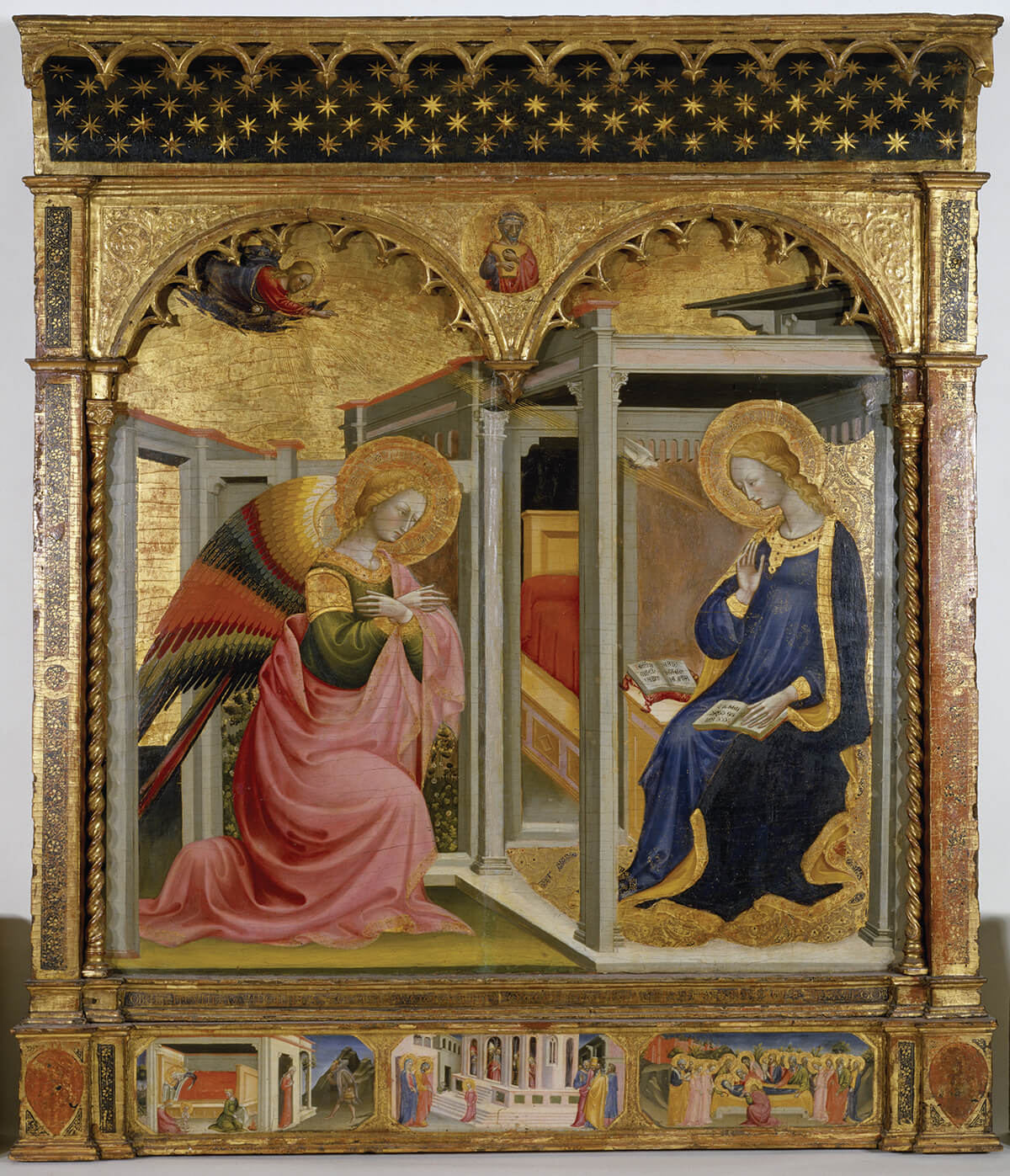 2/17: COUNTRY BLUES MASTER: JONTAVIOUS WILLIS
Described by Times Daily as a "70-year-old bluesman in a 20-year-old body," the protégé of blues musicians Taj Mahal and Keb' Mo' plays a show in Highlandtown. Creative Alliance. 8 p.m. $10-22. 
2/18: CUPID'S UNDIE RUN
Flaunt your favorite undies in Charm City while collecting funds to help end neurofibromatosis (NF). Luckie's Tavern. 12-4 p.m. $40.
TO 2/19: MY ODESSA: PAINTINGS BY YEFIM LADYZHENSKY
Artist Yefim Ladyzhensky's painted memories of Soviet Odessa tell a mesmerizing tale of revolution. The Jewish Museum of Maryland. 12-4 p.m. $4-10. 
2/20: THE LOVE SONGS OF THE PRESIDENTS
In honor of Presidents Day, join the Dan Meyer Choir for serenades based on the romance-infused written words of past presidents. Creative Alliance. 3 p.m. $5-10. 
2/23: A GOOFY TOUR
This hip-hop hurrah at Le Mondo flaunts Baltimore legends like VLAAD and Kotic Couture. Le Mondo. $15-20. 7 p.m. 
2/24: MUSIC UNDER THE DOME: THE BEATLES
At the Science Center, hear the Fab Four's psychedelic tracks accompanied by trippy visuals and boozy, grown-up sips. Maryland Science Center. 7-10 p.m. $35. 
TO 3/23: VISIONS OF NIGHT: BALTIMORE NOCTURNES
Exhibits. Featuring works by Baltimore contributing photographer J.M. Giordano, this showcase brings a retrospective glimpse of local nightlife to the Maryland Center for History and Culture. Maryland Center for History and Culture. Wed.-Sat. 10 a.m.-5 p.m. Free-$9.
TO 4/16/23: THE JOHN WATERS COLLECTION
Charm City's Pope of Trash gifts the Baltimore Museum of Art with upwards of 400 lewd and captivating works, a portion of which will be on view at the museum's Nancy Dorman and Stanley Mazaroff Center for the Study of Prints, Drawings, and Photographs. Baltimore Museum of Art. Wed.-Sun. 10 a.m.-5 p.m. 
TO 6/4/23: A HISTORY OF HOUSEPLANTS
At Johns Hopkins' Evergreen Museum and Library, learn how today's obsession with lush, indoor blooms got started. Plus, see how the houseplant trend has manifested here in Baltimore. Evergreen Museum and Library. North Wing Gallery. Tue.-Sun. 11 a.m.-4 p.m. 
TO 9/3/23: ABUNDANCE: TOO MUCH, TOO LITTLE, JUST RIGHT
The AVAM's Zanvyl A. Krieger Main Building will play host to an exhibit that explores true, lasting wealth. Witness art as an expression of the longing for contentment, productivity, and freedom through a joyful range of works. American Visionary Art Museum. Tue.-Sun. 10 a.m.-5 p.m. $10. 
TO 11/2023: CLAIRE/MCCARDELL
This showcase commemorates the Frederick-born designer, whose mark on women's fashion would yield sportswear and such sought-after creations as the "Popover Dress." Maryland Center for History and Culture. Wed.-Sat. 10 a.m.-5 p.m. Free-$9.