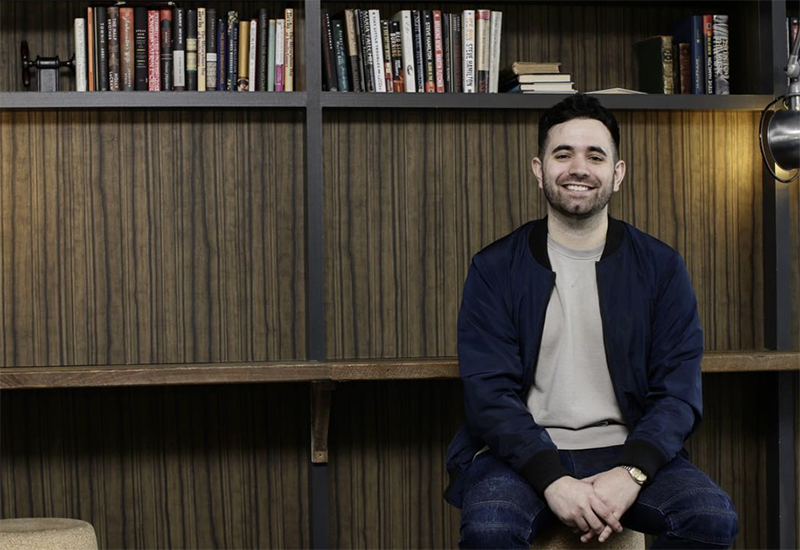 Rich Croce—also known by his stage name, MC Bravado—is passionate about working with organizations that teach the intersectionality of hip-hop and education. One of the local groups he works with, Beats Not Bullets, brings in instructors to teach at-risk youth how to make music and gain industry experience. The organization once sent Croce to Lake Clifton High School in Clifton Park to pass on the wisdom he's accrued in his 17 years as an artist, and he found himself drawn to a particularly gifted student in the program.
"I [developed] an affinity [for] him," says Croce, a former teacher at Lake Clifton. "He was a leader and ahead of the curve in the program. However, he wasn't coming to class. I invited him to a performance I had at Baltimore Soundstage and offered to get him involved. I asked him what he thought I wanted from him, and he knew I wanted him to go to school. His attendance went up."
It's stories like these that Croce and his partner, Brandon Lackey—another former teacher —are hoping to use as they prepare an panel, entitled "Hip-Hop's Emerging Educational Industry," for the South by Southwest (SXSW) education conference, part of the larger annual music and film festival returning to Austin, Texas next month. The panel, happening on March 11, will feature a representative from the Boys and Girls Club of Baltimore, as well as content creator Michell Clark of MTV News. It will be followed up by a hip-hop showcase at SXSW on March 18 featuring artists like Wordsworth and Baltimore's own Ollie Voso.
"Our thing has always been presenting Baltimore in a positive light to counteract any negative narrative and draw attention to the programs that are using education to reach youth," Lackey says. "We're highlighting those who are really trying to help young folks."
This year, Charm City will be well-supported at the festival, as both TT the Artist's directorial debut, and Charm City Kings—a Will and Jada Pinkett-Smith-backed film about dirt bike culture in Baltimore—are set to be screened.
As for Croce and Lackey, their partnership is rooted in music. Lackey owns a studio at Maryland Art Place downtown, where he employs engineers and teaches interns the ins-and-outs of music production. The two bonded over their similar career paths, as Lackey taught at New Hope Academy a year before Croce. They attended SXSW together last year, but they went as attendees rather than presenters.
Ahead of their panel and showcase, we spoke with the local artists about their hopes for the festival, creating music together—Croce is working on an album with Lackey that they are producing on their own label—and the niche they've carved out for themselves.
Which came first: making music or the idea for the panel?
BL: We had the common bond of education from the jump. It was always something we talked about. We've been to SXSW a bunch of times separately, but just seeing the whole edu side of what the new trends are, and then conversely what we're doing with hip-hop—we know there's a place for this.
Has the fact that you've been to the festival before helped shape your panel?
BL: Absolutely. Because there's so many panels. It's the same thing with the show. If you go to South by, there's 100 shows happening all the time. It can't just not suck—you have to do a lot to stand out. I just want it to be super engaging. It's going to be very easy in a convention format for people to be up there and talk. But we really want to engage and connect with people and show how this is something that is really useful.
RC: Last year through a connection, I was able to play a showcase at SXSW. We were down there and networked. We had to really get ahead of the curve. We wanted to do our own event that occupied edu and music space. We were able to get someone who worked at the festival to give us a timeline and what it should look like and told us how to figure out how to pitch.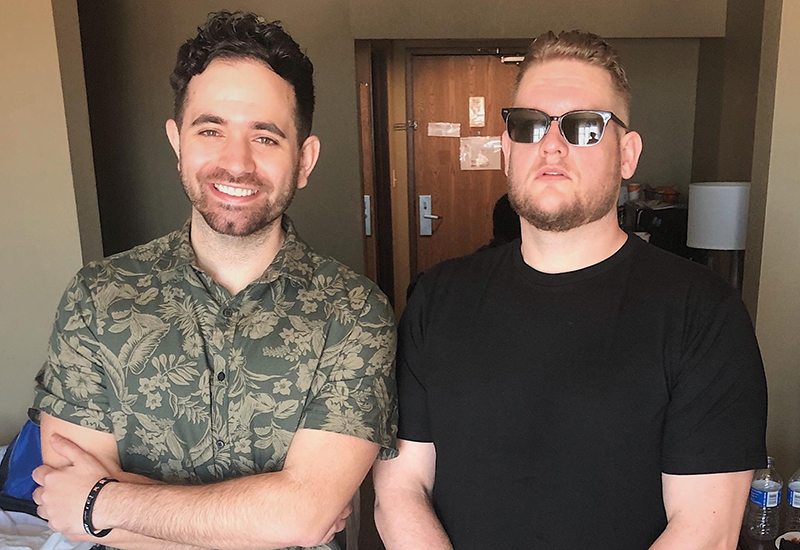 What is the relationship between music and education? How does it factor in to what you're trying to accomplish?
BL: There's a couple of Nas records where he says words in a different way that is [technically] the incorrect way. But that's just a perfect example of how culture ends up influencing language. I think that's the basis of the interaction right there. That's where it starts. They have to work together.
RC: You could do a lesson in dialect on that. Your English lesson could be "Oh, this is dialect. Why does he say it like that? Well, he's from New York." You could talk about what was happening in the city at the time that made him write an introspective record about it.
Naturally the student-teacher relationship creates a bit of a power imbalance—do you think that connecting with kids over a shared interest helps remove that?
RC: The duality of this is interesting. Because kids are the keepers of what's new and what's cool. That can inform—even if our music is classic golden era type hip-hop, it can help give a flair to it that maybe it didn't have before, and we can be kind of a bridge showing them what our stuff is like.
You're establishing a commonality and they're not looking to you as foreign. I think a lot of people that teach try to get caught up in proving they know so much. I've seen brilliant people flame out for that reason. You are vulnerable and you are learning together. As you continue to build that culture, that informs the music and the common ground and lets the whole ecosystem flourish.
How do you think what you're trying to do is perceived?
RC: Hip-hop at its inception had the punk and cultural disruptor thing going. I think people only recently have accepted it as mainstream. A lot of times the everyday person who doesn't know much about it or only knows what they hear on the radio might dismiss it in terms of its content and not really know the depth of what it can do. Getting rid of that stigma and idea is a big part of [what we're doing]. As that continues to happen in mainstream pop culture, people are starting to see how viable hip-hop can be as a formal education tool. It had to be accepted on a grander scale.
There are certain norms in place when it comes to teaching. Do you find it's hard to break through because of them?RC: Absolutely. I left teaching for a variety of reasons, but one of the things that bothered me was the way they set the curriculum up. It's lined up every day for what you're supposed to be going over and if a representative from the city walks in, they want to see you're doing that exact thing on that date. They take so much of the autonomy and creativity out of it. How do you expect students to be treated as individuals if you're that rigid? I get accountability, but [what we're trying to do] can be something that helps that middle ground.
What's the best case scenario for you with this panel?
BL: Having enough connections to do this at other festivals would be ideal. For me, it would be really cool if we meet some people who are interested in getting involved in these programs in Baltimore and to have outside representation outside of the city talking about what's going on. If someone wants to make a difference somewhere, Baltimore is a place that could really use it.