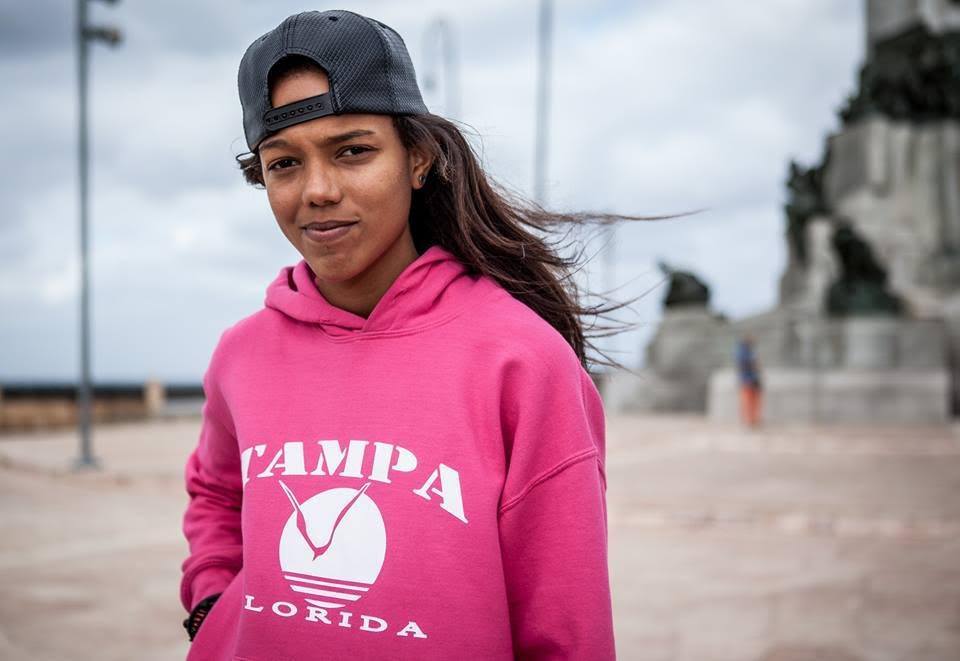 Creative Alliance
Think about the main characters of films you recently viewed. How many of them were black women? How many had black female actresses as lead protagonists? How many were directed by black women? One or two may come to mind. Try to name 10. Are you having difficulty?
In response to the blatant inequity black women creatives face, filmmaker and writer Nia Hampton founded The Black Femme Supremacy Film Festival. The festival aims to promote dynamic cinematic efforts from Black female/femme identified filmmakers as well as "shake up the notoriously elitist culture of film festivals."
This Sunday, January 20 at 5 p.m., the Creative Alliance will host "Taste Test: A Night of Short Films," as a preview for the second installment of the festival, coming in the fall of 2019. Cinephiles can experience selections from Cuba, Brazil, South Africa, Canada and the United States that center "the black femme as a global protagonist." A panel discussion with Hampton and some of the filmmakers will follow.
In 2018, the call for a more inclusive cinema grew too loud to ignore: more women and people of color as lead protagonists, directors, crew members, and writers. Hollywood's decision to take heed proved to be incredibly profitable. Films like Black Panther, Mudbound, Bright, Moonlight, A Wrinkle in Time, If Beale Street Could Talk, and Get Out, among others, broke longstanding misconceptions about the earning potential of films with more people of color. The commercial success of those films set a new standard that has taken decades to acknowledge—national audiences will support great films even if they do not feature white male protagonists.
Despite these modest victories, inequitable casting and hiring of nonwhite actors and directors persists. UCLA's recent research publication, 2018 Hollywood Diversity Report revealed that only one in 10 film directors are people of color and less than one out of 10 film directors are female. The Center for the Study of Women in Television and Film concludes that, of the top films in 2017, just 16 percent of female characters were black and only 7 percent were LatinX. DataUSA confirmed that more than 80 percent of American producers and directors are white, an overwhelming majority are male and just 7.78 percent are black.
With these disparities in mind, we chatted with Hampton about the importance of black women filmmakers, how she defines femme, and her hopes for the evolution of the festival.
The Black Femme Supremacy Film Festival is a powerful title. How are you defining femme?
Femme is such a loaded term because we know that not all women have female genitalia and that not all women describe themselves as feminine or feminist. A femme person knows that they are femme regardless of how they look or how others may perceive them. But I'm also thinking about feminine boys who had to fight. I'm thinking about dark-skinned black women, who had to overcompensate to be seen. I'm thinking about naturally black women, who aren't comfortable with the way people treat them.
[The films] are presenting characters who may be seen as femme. The directors are women, most are black, but the idea is that what you are watching on screen is a femme-identified person, their experiences, and what they are going through.
Why do you believe that it is important to present narratives that center black femmes?
When it comes to Hollywood, those films are not enough for me. When I was young, I got to see women be protagonists and femme-identified folks be feminists, but I think some things still need to be changed. I loved Black Panther and I love that it was made. Letitia Wright and Lupita Nyong'o, their roles were great, but I want to see films just about them. I'm looking for more femme heroes and protagonists to watch. I also know a lot of black female filmmakers but feel like, if I'm not in New York or in film school, I don't get to see their work. Film is such a male-centric medium. It's easy to go to a film festival and not see women making films. As a female filmmaker, I need to know that other people are doing this as well.
"Taste Test" will show short films from different countries. I made a short that I shot in Brazil. The shorts all cover different subjects, different genres. We will continue to center films by and about black women or folks who are femme-identified.
How do you hope the festival will evolve?
I want to create something that is operated by regular people. I would like to see my film festival accessible to black women who are not necessarily filmmakers. A lot of film festival culture is tied up in classism and elitism. You usually have to have enough money to make a film and then sell it and that kind of cuts out many black women from jump. I would like to host workshops and networking opportunities and really be a community for people. I really want to make a space where people are interacting and making films and really be a part of the process.