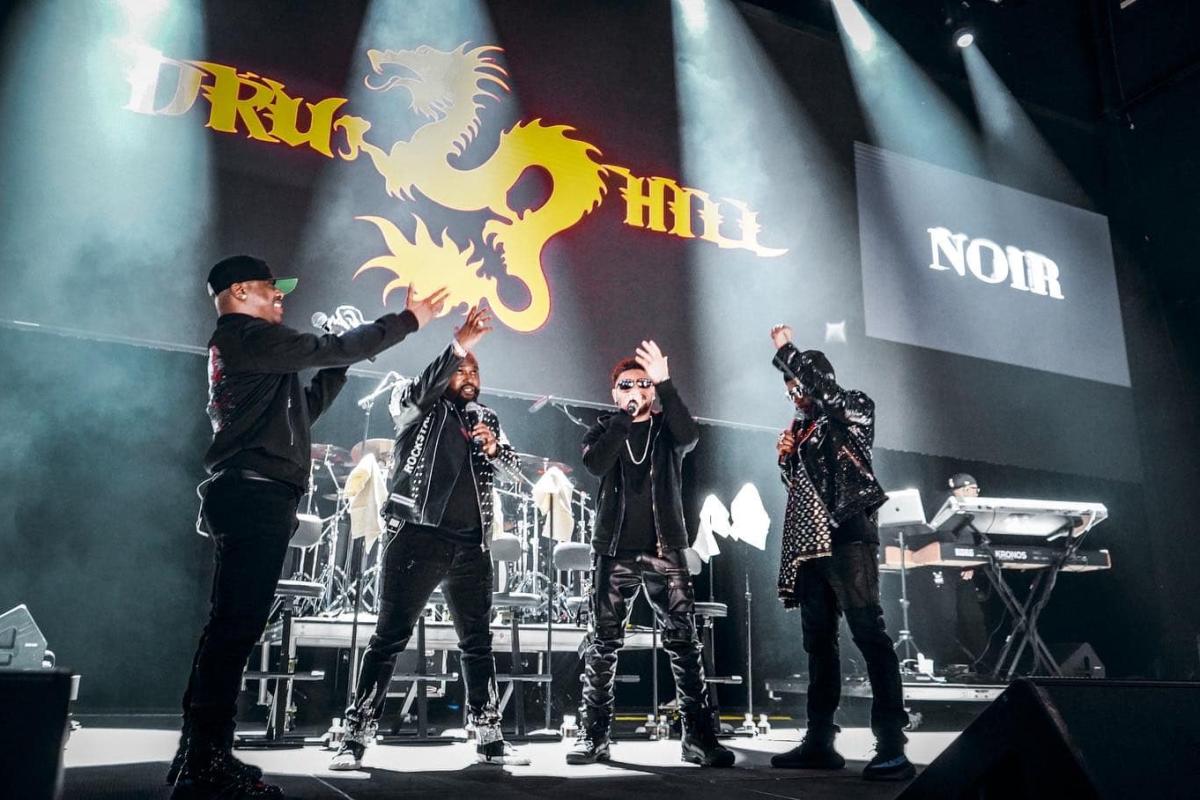 Dru Hill at a local fundraiser for HBCU athletes in February. --Photography by Wesley Robinson via Dru Hill on Facebook.
As Zoom calls of the past two years go, few have been better than the one we recently had with Baltimore-born R&B group Dru Hill. For one simple reason. Every time their most famous member spoke up from his home studio, he made sure to introduce himself on the call.
"This is Sisqó," he said kindly, before answering each question.
Yes, unbelievably, it was Sisqó, of "Thong Song" fame (during the brief solo career that made him a household name). And blonde hair fame (at age 43, he still has it). A guy we, frankly, haven't thought much about since middle school, but were thrilled to have a fun conversation with, along with the current iteration of Dru Hill, one of the best known acts to ever come out of the city.
Named after Druid Hill Park, the group—originally comprised of the then-relatively unknown kids Mark "Sisqó" Andrews, Tamir "Nokio" Ruffin, Larry "Jazz" Anthony, and James "Woody" Green—started performing in Baltimore in the early 1990s, in part by singing for customers while working at a since-closed fudge-shop in Harborplace. And they became world famous roughly 25 years ago singing sultry harmonies and a string of number-one R&B hits like "How Deep Is Your Love," featured in the movie Rush Hour.
Why are we talking about them now? On Saturday night, three Baltimore-bred members of Dru Hill—Sisqó, Nokio, and Scola, who joined the group later—as well as the artist, Black, will regroup again. They will take the field at Camden Yards for a live concert after the Orioles play the Pittsburgh Pirates as part of team's daylong (and yearlong) 30th-anniversary celebration of the iconic ballpark. The "I Love the 90s"-themed show also features Smash Mouth. (Cue up your memories of "All-Star" and "Walkin' on the Sun.")
Field passes to the concert are $25, as an add-on to a game ticket.
Aside from the appropriate timeliness of the gig—Dru Hill formed in 1992, the same year Camden Yards opened—there are a few other notes of serendipity at work. For one, Sisqó actually briefly worked at Camden Yards as a teenager, and Memorial Stadium before that, handing out free giveaways to paying fans. (He may have given you a floppy hat.) He got that job through his father, Alonzo Andrews, who worked at both stadiums as an electrical engineer, a job he also had at the Ravens' M&T Bank Stadium and currently has at the downtown Horseshoe Casino. "Forever," Sisqó told us about how long his dad has worked as an electrician around town.
In fact, Alonzo Andrews was working at Camden Yards the night the lights went out before what was supposed to be a night game against the Seattle Mariners in August 1997, during the later-stages of Cal Ripken's Ironman streak. If you want to get as far as anyone has into the details of the rumors about that night and why the game was postponed, listen to the two-part podcast, "The Rumor," produced last year, here and here. Sisqó's dad is interviewed, and tells a story about how he was on top of the stadium trying to fix the outage. (Spoiler alert: Mariners pitcher Randy "The Big Unit" Johnson drinking beers during the pregame delay seems to be more of the culprit than Cal allegedly breaking his hand in a fight with actor Kevin Costner.)
In the podcast, Alonzo Andrews speaks with the same unique inflection as his son. By the way, during our Zoom call, Sisqó wore an appropriate orange hoodie and black pants for the occasion in the spirit of the Orioles.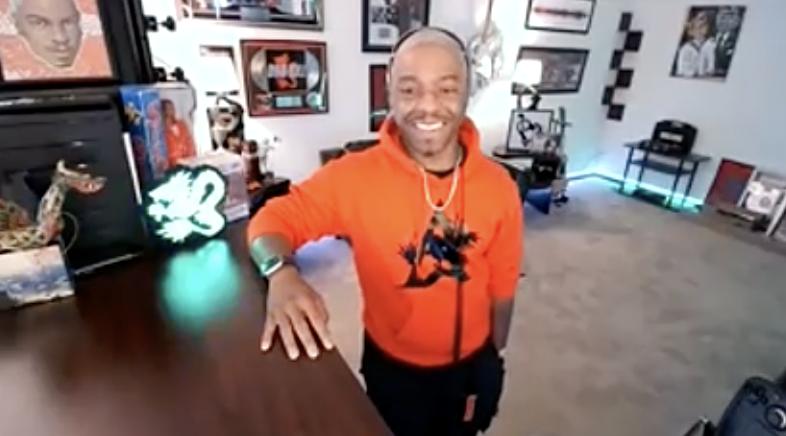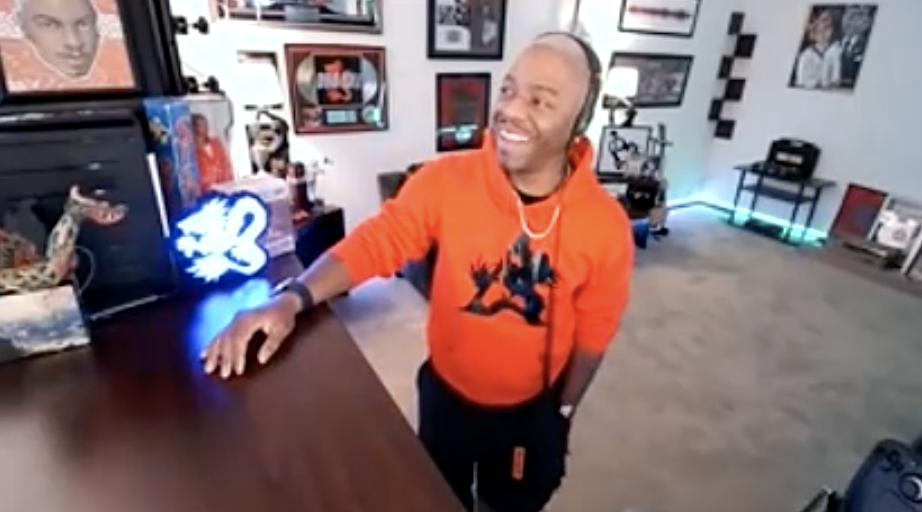 Here's an edited transcript, in which the guys chat about their local roots, advice for upcoming artists, and what to expect at this weekend's big homecoming show.
I want to get to the concert at Camden Yards, but first take me back to The Fudgery when it all started for you guys. What comes to mind when you think about that?

Sisqó: That it's closed now!
Nokio: Man, getting fired. I worked there for a while and Sisqó, being the master of everything back then, helped me keep my job for a little while, but I couldn't help but throw the fudge on the ceiling. Other than that, all I did was stir the chocolate and try to get girls' phone numbers. So I wasn't too helpful.
Sisqó: I had gotten us all jobs down at The Fudgery. Since you had to sing songs and make the candy, I figured it was an easy way for us to get paid for rehearsing.
How did that lead to getting signed to a record deal? I'm sure there was a lot between there.
Sisqó: When we first got signed, we were only like 14 years old. We used to be called 14 Karat Harmony. Back then, I used to actually work at Memorial Stadium, giving out stuff on giveaway day. And my father was an electrician at Memorial Stadium. When they moved to Camden Yards, my dad was working there as well and I worked there briefly.
Then we had come literally out of high school into the music industry when we liquidated our old deal and got a—I don't know if the deal was better—but the second deal had a song attached, which ended up being our first single called "Tell Me." That led us to want to work for that label, the famous Def Jam.
So, Sisqó, you actually worked at Camden Yards…
Sisqó: My dad hooked that up…He worked at both stadiums, Memorial Stadium and Camden Yards, and the Ravens stadium…He's been doing it for a minute. He's at the Horseshoe now. When you think about the electricity in a casino, I guess they were like come down here so we won't divert all the electricity from Baltimore City.
What does it mean for each of you guys to be performing in Baltimore, at the stadium and on the field?
Black: For me, it's a blessing to see my brothers get honored. Me being from Louisville, Kentucky, being able to watch and be a fly on the wall and watch them get some of the flowers they deserve. They worked hard. They earned everything they got.
Scola: Absolutely. My man.
Sisqó: Thank you, brother.
Nokio: Being from Baltimore, going to City College, all the days of walking past Memorial Stadium, being an Orioles fan from a young age, being able to celebrate this with all the guys that have been a part of it, it's a little overwhelming at times. We were talking recently about being on stage together and sometimes you get caught up in the show and you forget to sing the part that you're supposed to sing, because everyone is so talented. And Baltimore is the place where it started.
Sisqó: I'm always thinking technically. Now that you say the performance is in the actual park, my first thing is, "I hope that echo don't mess with our harmony."
Scola: We'll be able to handle it, Sisqó.
Black: No worries. I promise.
Sisqó: We're going to be harmonizing with the echo.
You guys have been out doing shows for a while, since you got back together a few years ago, right?
Nokio: It's been kind of ongoing. I would say we officially went back out on the road in 2008, and since then we've had a few members, and Scola has been out to perform with us a few times, like at the Essence Festival. But this is the first time we've been able to have this camaraderie consistently to hone our skills.
When you look back on the '90s now, and look at videos, or articles, or songs, is there anything—aside from the stuff you're proud of—that you go, "Woah, that was very '90s"?
Nokio: There were some questionable outfits back in the '90s. Recently, I was looking at a video…and our clothes used to be really big, like ridiculously big. Like what are you hiding in your pants big. I was 115 pounds wearing a large.
Sisqó: Myself and Dennis Rodman were one of the first black guys to dye their hair blonde. My apologies for all the different hair colors in the industry, because now everyone is dying their hair different colors.
There was one video where it looked like you were in Shakespeare, right?
Sisqó: Oh, yeah… We were doing a Man in the Iron Mask theme for "These Are The Times," a video that was on one our albums. Those costumes were literally from the actual movie.
Nokio: And they were hot, especially those wigs.
Sisqó: I was like, "I'm going to pull these ruffles off. I'm going to make it work."
You guys have had long careers in music. What advice would you give to kids, maybe from Baltimore, who might want to get involved in the industry?
Scola: Definitely learn the business, and be relentless in learning and mastering your craft. Be relentless in believing in yourself. Coming from the inner city of Baltimore, a lot of times, due to certain circumstances, a lot of us can get deterred from our goals and our dreams. Be relentless in learning to be the best that you can possibly become, and stay positive and push forward.
Nokio: One of the first things that was said to us at the first record company meeting we had was, "If all you do is sing, you're not going to be in this business that long." A lot of times people get lost in this business because they get stuck on being an artist, or a producer. There's so many other jobs and avenues that can help you build up your credibility to where you can pretty much do whatever you want to do. When one avenue in this business seems like it's not working, don't be afraid to take another, or five or six, to get to the point where people actually believe in you.
It's not always going to happen the way you think. We got our deal the last day that we were going to sing for real. We got a phone call to drive to New York and were told if the meeting doesn't work out, we'd be let out of our contract…and 30 days later, we had a record on the radio. You never know. If you believe it, and you can't eat, and you can't sleep, and everything you do draws you to it, find whatever way you can to get to the point that you want to.
Sisqó: I would say, do your best to master something, that way you won't be the jack of all trades and the master of none.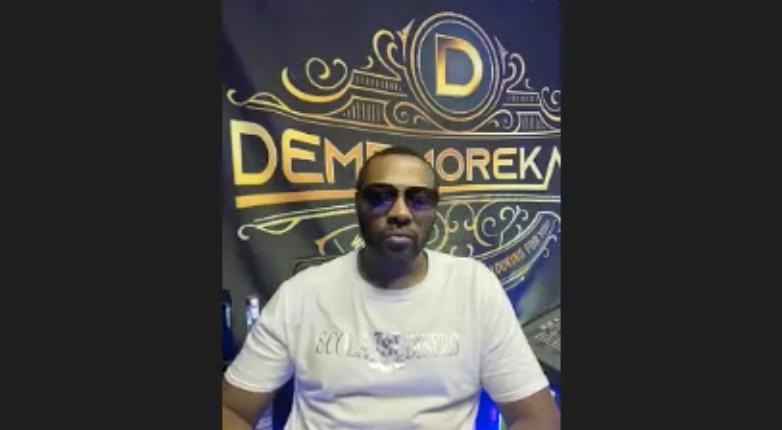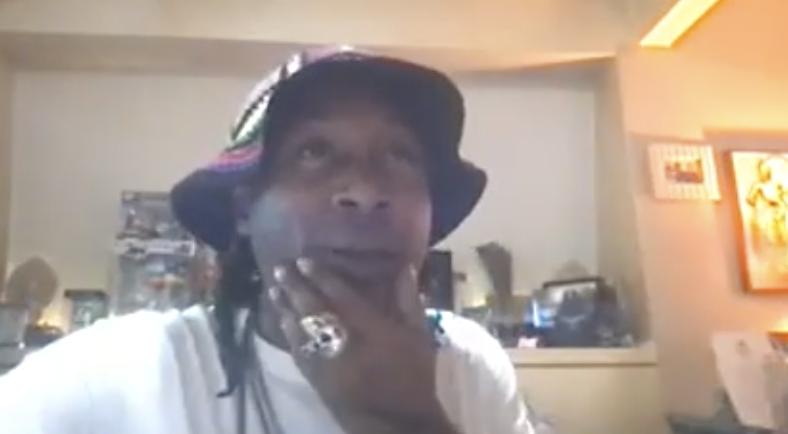 What music do you like now, popular or not?
Scola: R&B and hip-hop, of course. But we come from the school of—like I go back and listen to Mike and the Mechanics [an English rock band], believe it or not. We still like the old-school pop songs, and old-school hip-hop. Some of the new-school hip-hop is pretty cool, but for the most part, we listen to everything, because we think of Dru Hill as a whole.
Sisqó: Nokio pretty much knows everything that's going on, yesterday and today.
Scola: And what's about to come.
Nokio: I got a rock band here in Baltimore called Black Angel Down, so that just shows you the range of my music. Most of the time, I'm probably listening to Prince. Recently, I've liked DJ Premier's new album…I'm a little all over the place.
Black: You can catch me listening to anything from country to gospel. Like Scola said, I pretty much love music in general. Right now, I've been really listening to PJ Morton…I always say as Dru Hill, we are the ambassadors of R&B. That cat is out there doing real R&B.
Sisqó: Eighties rock. "Sweet Child of Mine" is always good. I liked the Thor movie. A lot of people didn't. It might have been because I like '80s rock…You can never go wrong with Queen. Does Toto have any other songs other than "Africa"? Because I love "Africa," but I don't know all of his songs. And I go back and study stuff we grew up on, like Michael Jackson's whole anthology. It's interesting to hear how he started with the Jackson 5 and how his music evolved over time.
What should people expect from the concert itself?
Nokio: For us to show up. That's an important thing. We will always show up, ready to go.
Sisqó: We going to show up and show out…Real singing. Somebody had commented on a recent performance that we had and said something to the effect of, "This is what real performing looks like." The microphones are definitely on. The dance steps are real. The singing is real. It's all real.
Scola: An electrifying performance from Dru Hill. Each one of us is going to give our all, to give the people what it is they want to see. I want y'all to enjoy the show.