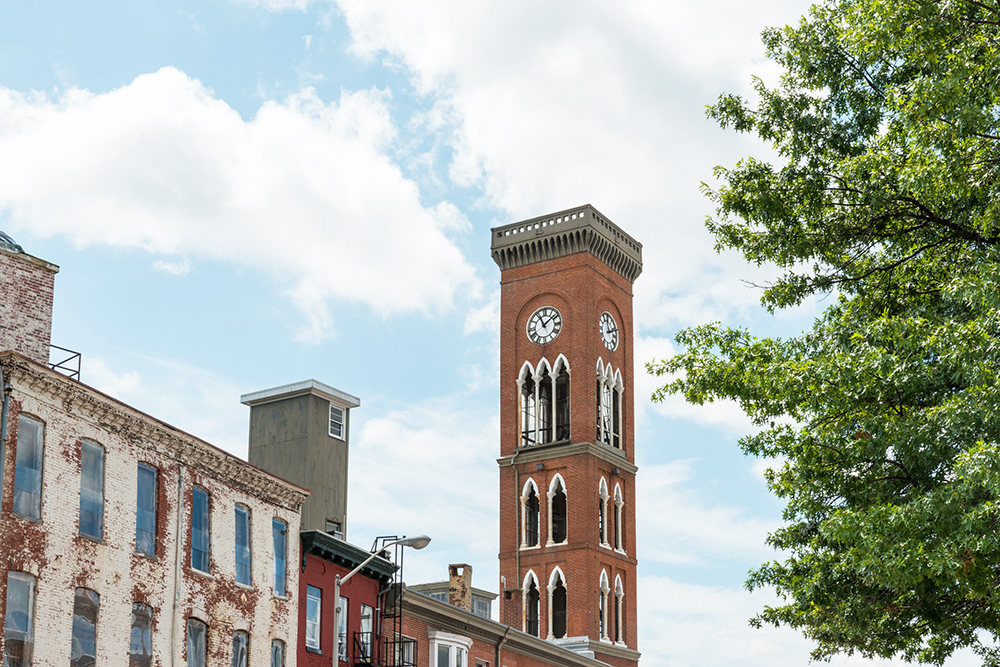 Vivian Marie Doering
Baltimore has no shortage of buildings with unique designs and histories. The Baltimore Fire Museum is one of these distinct buildings, standing apart from the cityscape with its gothic tower and arched entryway. The East Baltimore firehouse-turned-museum is also striking because of the clock and large church-style bell placed in the top of the tower.
The Baltimore Fire Museum is one of 60 sites featured in the fifth annual Doors Open Baltimore event returning the weekend of October 6. The citywide, architectural exploration will open up unique buildings and neighborhoods to the public free of charge and this year there will be a number of open houses held on Sunday.
"Any site we find that would be of interest to the public, and maybe the public doesn't get to see is something we'd love to have as part of the event," explained Victoria Kraushar-Plantholt, chair for Doors Open Baltimore. "Baltimore has some great architecture."
The two-day experience features walking tours of areas like the Howard Street Corridor, and tours by bus. Kraushar-Plantholt explained that, although there are sites to see all over Baltimore, organizers made an effort to cluster locations together—making it easier for people to walk, bike, bus, or drive themselves to see everything.
The weekend includes both self-guided tours and outings with experts. Tour guides for sites like the Hippodrome Theatre are people who have extensive knowledge of the building. At other locations tours will be conducted by historic preservationists or architects.
Doors Open Baltimore grows each year and a new feature this year is a partnership with Yelp. The crowdsourced review platform helped with volunteer recruitment over the summer and will highlight restaurants near sites, so that guests can visit a couple the buildings that interest them and grab a bite to eat along the way. Along with the partnership with Yelp, restaurants like B&O American Brasserie downtown, and SoBo Cafe in Federal Hill will be offering discounts during the event.
"The great thing about this is that even if people aren't into architecture per se, there's something for everyone," said Kraushar-Plantholt. As in previous years, Doors Open Baltimore will feature a number of family-friendly activities, including rides for kids and parents alike at the Baltimore Streetcar Museum on Falls Road.
Once again this year, the Doors Open Baltimore event is sponsored by the Baltimore Architecture Association (BAF) and the American Institute for Architects.
"Doors Open is important because it helps people engage with their community," said Kraushar-Planthold. "And [it] presents aspects of Baltimore City that visitors might drive by every day but never stop to see what's behind the building."