GameChanger: LaQuisha Hall
The one-time BCPS Teacher of the Year gets kids to write, and eventually publish, their own stories.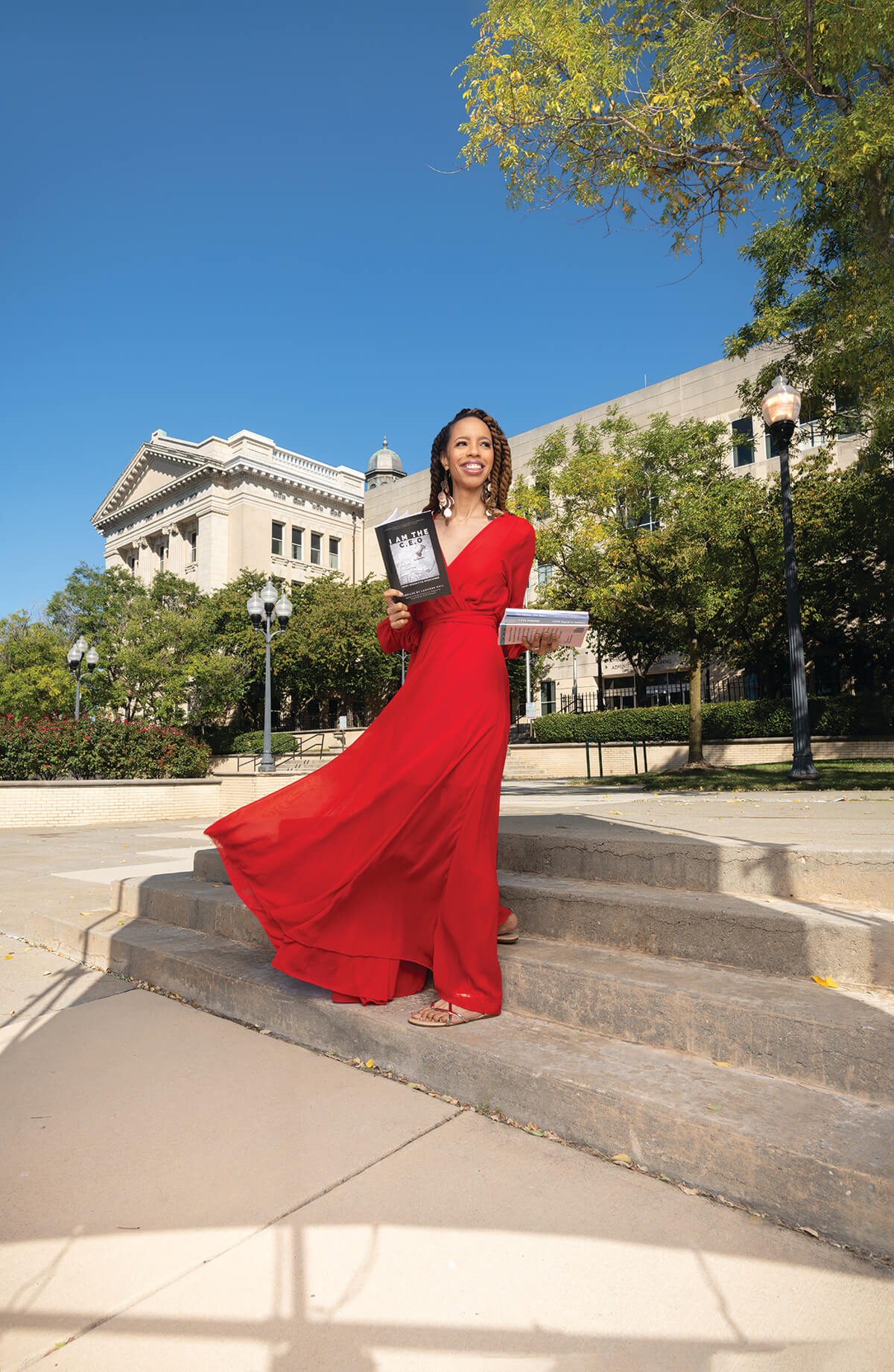 LaQuisha Hall wants her students to love literature. But the English teacher at Carver Vocational-Technical High School (this year, in a trial program, she stepped away from the classroom to become a mentor to other Baltimore City Public School teachers) found that to be an uphill battle. Some of her charges struggled to read. The published author and one-time BCPS Teacher of the Year explains how she went from teaching her kids to embrace books to actually getting them to write, and eventually publish, their own stories.
It's safe to say the BCPS curriculum was not inspiring your students.
In so many words, yes! [Laughs.] I just believe that because of the low literacy levels of many of my kids, it was hard for them to grasp some of the books. I also encountered a lot of students who came to me hating just the sight of a book. They couldn't even name any authors, let alone a genre they liked best.
So what did you do to inspire them?
I had to find alternative things that they would be interested in that would get them to want to partake in literacy again. Finding culturally relevant texts with characters who looked like them, who encountered issues that they encountered, who overcame [hardships]. In finding those types of books and teaching them things I thought they would be invested in, I was able to reintroduce them to literacy, gain their buy in, and then infuse the curriculum.
One book was a young adult novel, Angie Thomas' The Hate U Give.
People criticized it because they said kids shouldn't be reading about murder, violence, the kind of stuff that my kids see every day. That book is nearly 500 pages. And my kids devoured it because of the content, because of the connection they make with the characters. When you have a child with a low reading level reading a 500-page book in a short amount of time, you have accomplished literacy. And I don't care what the content is.
How did you make the transition from reading to writing their own stories? What I proposed to them was, what if you could tell your story in a way that could be permanent and passed down generations? They lit up at the idea of doing that. I said, "There are people who want to know about your life. Who want to know what you learned. You have a voice and a value." When they see the physical book, an actual bound book, it's a day that is always overwhelming to me. [The anthologies can be purchased on Amazon.] I've had kids tell me things like, "This is a real book!"
And you have book release parties, too, right?
One Nation One Heart [published in 2016], was the first time I did a book signing party. It was the best book release you would've ever gone to. I redesigned my entire classroom. I got rid of the desks, I just left the chairs. I set up a panelist area for the students who were featured in the book. I had teachers, community members, parents, grandparents, all kinds of people sitting in those seats, listening to the students saying something about themselves and why they wrote what they wrote. Parents were in tears. I think through hearing their own kids, they realized their children have a voice. They had to listen. That was a powerful moment.