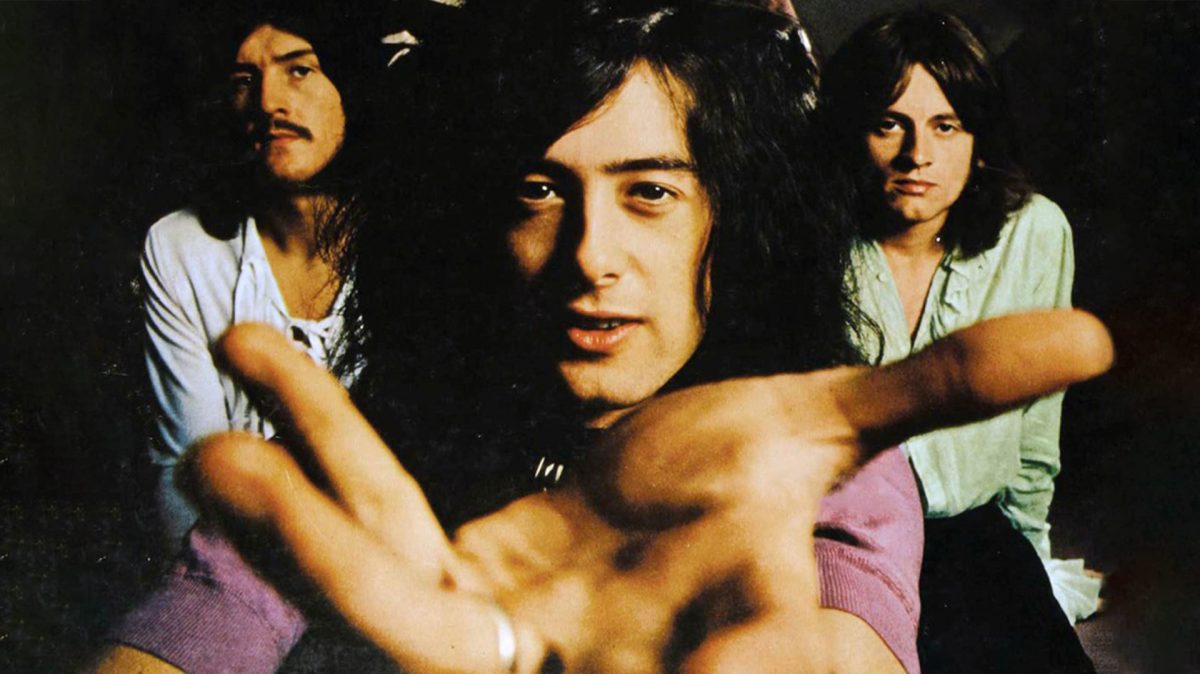 Maryland Film Festival
Could Led Zeppelin possibly have played the Wheaton Youth Center gym on their first U.S. tour on January 20, 1969—the night of Richard Nixon's inauguration? The short answer: maybe.
Jeff Krulik, a former Discovery Channel producer and independent film director responsible for the cult classic Heavy Metal Parking Lot, brings his more recent documentary Led Zeppelin Played Here to the Parkway Theatre this Saturday, February 16, on the 50th anniversary of legendary band's well-documented show a few weeks later at the Baltimore Civic Center.
We asked Krulik, 57, a Bowie-native with Baltimore roots, a few questions about his career and his documentary, which earned significant play on the festival circuit after its 2011 release. Krulik will be on hand Saturday for a Q&A after the 4 p.m. screening.
So, first, the Led Zeppelin Played Here screening this weekend is timed to coincide with the 50th anniversary of the band's first appearance in Baltimore.
They played the Civic Center several times, 1970, 1972, 1973, but the first time was Feb. 16, 1969 when they opened for Vanilla Fudge. I'm hoping some people who were at that show come out Saturday.
We've got to ask about Heavy Metal Parking Lot, which for those who have not seen it (and everyone should), is a documentary short shot in the parking outside the old Capital Centre in Landover before a 1986 Judas Priest concert. What's the reaction been like over the years from people who've seen it? What do fans say to you?
There are always people who say, 'I was there.' But they don't necessarily mean that particular concert. They usually mean, they hung out in the Capital Centre parking lot for one show or another. Or some place similar during that period. 'That was me' kind of thing. Or 'I knew those people.' I also get 'What happened to all those people?' They all turned okay (laughs.) It's kind of a cultural anthropology.
In Led Zeppelin Played Here, Baltimore also makes an appearance. You visit with the Globe Posters founders and, it turns out, one the world's largest collections of Led Zep memorabilia is held by a local guy.
My mom is from South Baltimore and I still have family in Baltimore. I grew up going to Cross Street Market and Federal Hill.
We don't want to give too much away, but essentially the mystery comes down to the fact there is no hard evidence Zeppelin played the Wheaton Youth Center gym. No surviving tickets, ads, concert posters, fliers, etc. Except, a handful of people claim it happened and say they were there—and that, surprisingly, the Wheaton Youth Center was booking some big, upcoming bands back in the day.
Nils Lofgren, Dr. John, Rare Earth, Rod Stewart and Faces—nobody questions them. They just question Led Zeppelin.
The premise is no one knew Led Zeppelin. Their album had just been released eight days before in the U.K. and only 40-50 people turned out.
We've reached out to people in the Led Zeppelin circle, but of course it would just be a blip to them. And we've never heard back. There's just no conclusive evidence, which would be unheard of today, and that's also what makes the whole thing interesting. Although I have learned more since and I'll share some of that Saturday. It used to be listed on ledzeppelin.com as a date and then after our film it was changed to 'unconfirmed rumour.' Really kind of funny.
You believe the show happened.
Yes.
Last question—what was your first concert?
Bad Company. 1977 at the Capital Centre. Some of the girls in homeroom went to see Led Zeppelin two weeks before, but they didn't ask me to go.