The List: May 2022
The top things to do in Baltimore this month.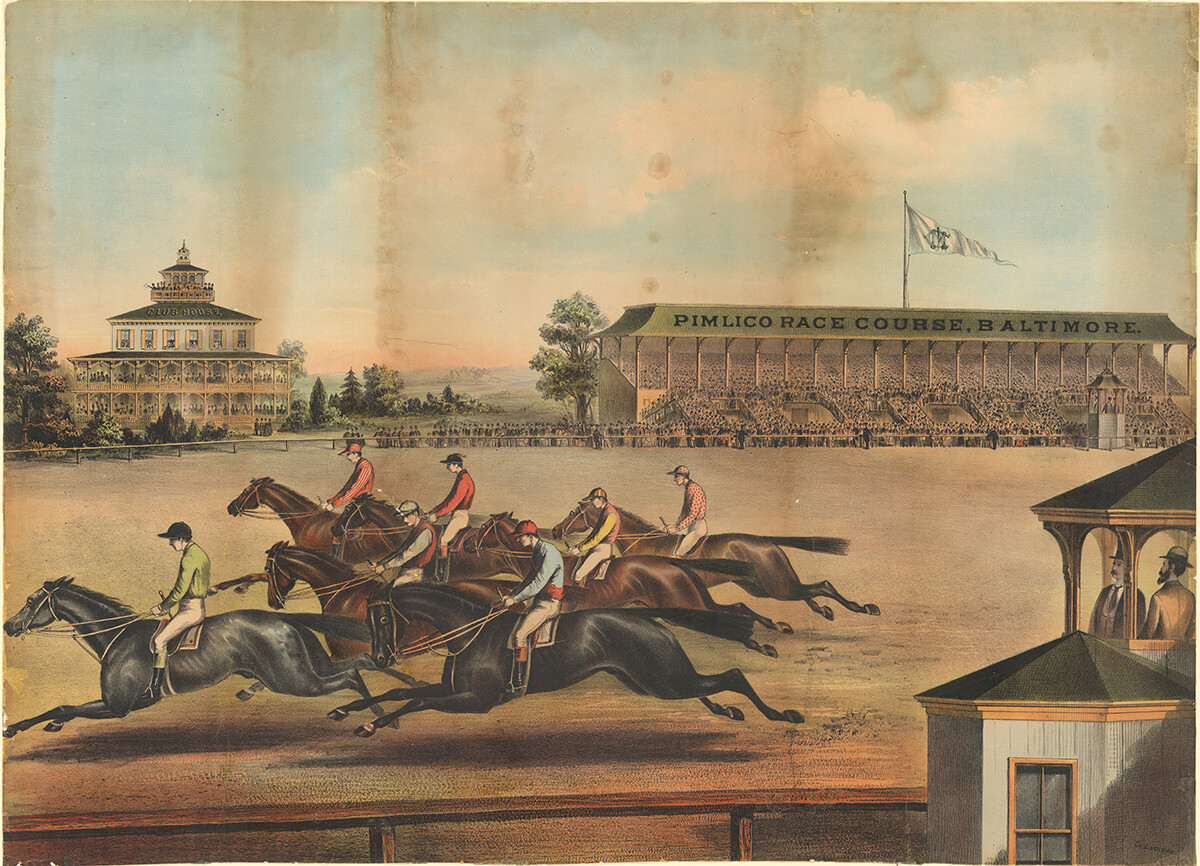 5/21: PREAKNESS STAKES
Each year, on the third Saturday in May, myriad hooves (amid a slew of ornate headpieces) touch down on dirt in Baltimore to signify the running of the Preakness Stakes, the second jewel in racing's Triple Crown. And after several hiccups in the wake of COVID-19, including a postponement of the 2020 race, which was rescheduled for October (for the first time in its history), this year's iteration of the much-adored tradition is expected to go off without a hitch. From Black-Eyed Susan Day festivities, which kick off on May 20, to the Infieldfest, with party-favorite headliners like Marshmexllo and The Chainsmokers, there's lots of fun in store for this year's guests and, quite possibly, some fillies to look out for, says Frank Vespe, president of the Maryland Racing Media Association and the founder of The Racing Biz, a horse racing news website. "I'm looking forward to May 21 being a beautiful day, and a great racing card. [The Preakness] is one of the great moments in sports, and I can't wait to see Baltimore return to full volume."
TO 5/1: BALTIMORE FINE ART PRINT FAIR
Festivals. For four days, the Baltimore Innovation Center will play host to an assortment of contemporary U.S. prints. Baltimore Innovation Center. Times vary. $15-75.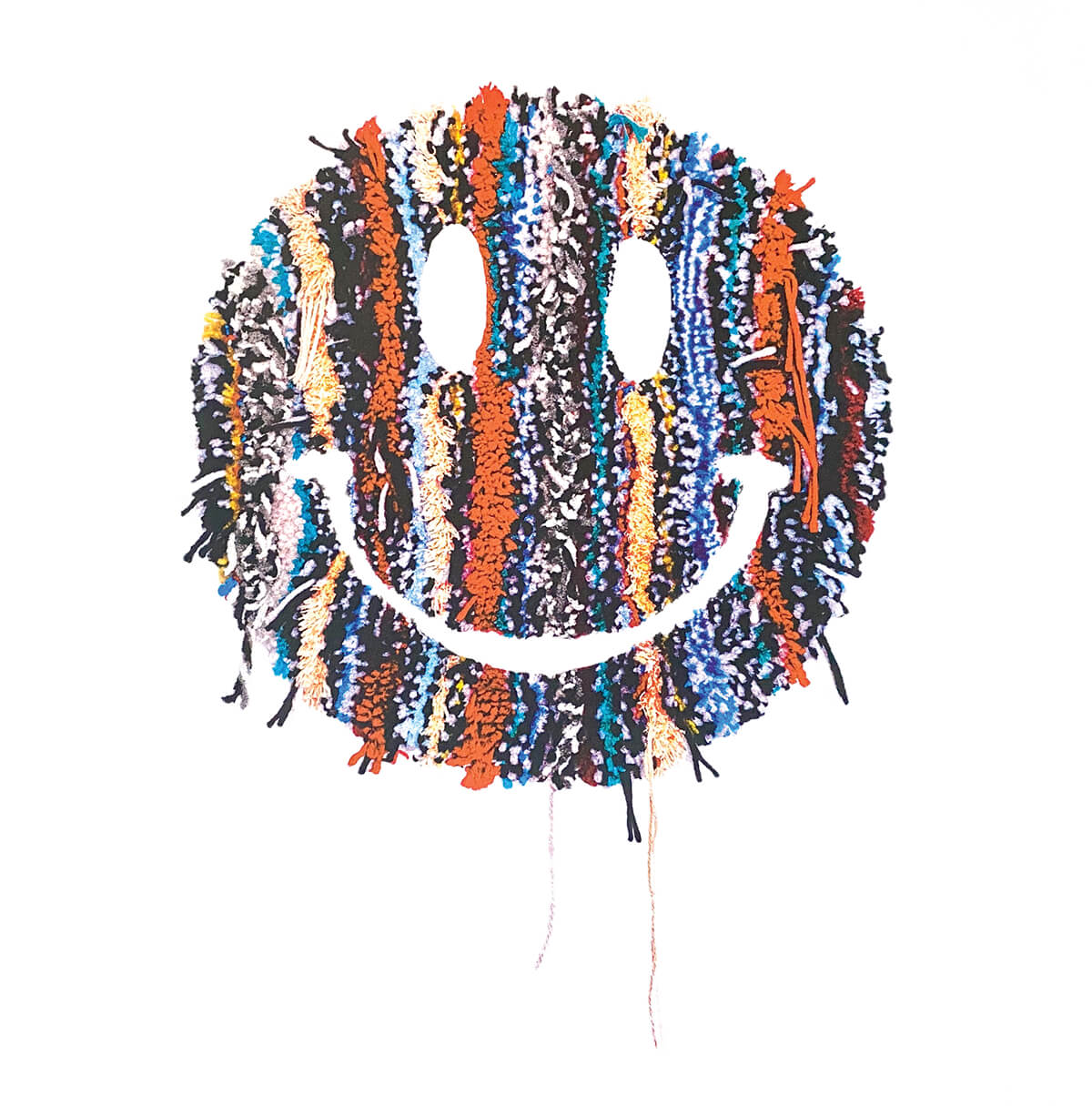 TO 5/1: MARYLAND FILM FESTIVAL
Film. After two years of virtual showings, the festival returns to Station North (and select locations spread throughout the city) to bring film lovers five full days of in-person events. SNF Parkway Theatre. Times and prices vary. 
5/1: FLOCK OF DIMES
Music. Accompanied by guest Karima Walker, Jen Wassner (one half of the Baltimore indie group Wye Oak) and band bring their heavenly sounds to the Charles Village venue. The Ottobar. 7 p.m. $18-20. 
5/1: HANDEL FESTIVAL
Music. For one night in Lutherville, delight in well-known works by the beloved Baroque composer. Look out for coronation anthems like "Zadok the Priest" and suites including "Music for the Royal Fireworks." Church of the Resurrection. 4 p.m. $5-35. 
5/1: THE PIATIGORSKY MEMORIAL CONCERT
Music. At Shriver hall, renowned young siblings Sheku and Isata Kanneh-Mason flaunt their passion for the cello and piano. Shriver Hall. 5:30 p.m. $10-44. 
5/2: 5TH ANNUAL GOLF CLASSIC
Sports. Ticket proceeds sourced from this beloved outdoor event (complete with gifts, refreshments, contests, and, of course, a day of golfing) will help SECU MD support deserving local students. Hobbit's Glen Golf Course. 10 a.m. $10-5,000. 
5/5: MLK ARTISTIC CELEBRATION BY KONDWANI FIDEL: UNTIL THE END OF RHYMES
Poetry. Joined by local artists like Black Assets and John Tyler,  the Baltimore-based poet, author, and English professor will pay a fitting tribute to the Rev. Dr. Martin Luther King with live excerpts from his forthcoming EP. The Walters Art Museum. 6 p.m. Free
TO 5/3: VISIONS OF NIGHT: BALTIMORE NOCTURNES
Exhibits. Featuring works by Baltimore contributing photographer, J.M. Giordano, this showcase brings a retrospective glimpse of local nightlife to the Maryland Center for History and Culture. Maryland Center for History and Culture. Wed.-Sat. 10 a.m.-5 p.m. Free-$9. 
5/3-8: AIN'T TOO PROUD: THE LIFE AND TIMES OF THE TEMPTATIONS
Theater. The 12-time Tony-nominated production—which follows the vocal group's rise to success from the streets of Detroit to the chart-topping spotlight—brings its trademark Motown harmonies and footwork to The Hippodrome. The Hippodrome Theatre. Times vary. $48-161. 
5/5: WTMD FIRST THURSDAY FESTIVAL KICKOFF
Music. Following a two-year break, the much-loved music fest returns to Canton's waterfront with acts like Parquet Courts and Baltimore-based indie darling Peach Face. Stick around for DJ sets and quirky, handmade wares by more than 20 local artisans. Canton Waterfront Park. 5 p.m. 
5/6-8: M3 ROCK FESTIVAL
Music. In Columbia, the bygone days of hard rock glam rock return with acts like Lizzy Borden, Heaven's Edge, and Lilian Axe. Merriweather Post Pavilion. Times and prices vary. 
5/7: BALTIMORE BY BALTIMORE, FIRST SATURDAYS AT THE AMP
Music. The inaugural installment of the Inner Harbor music series, courtesy of Waterfront Partnership, is set to feature food trucks, pop-up shops, and local artists (think the likes of Eat the Cake Band and John Tyler). Inner Harbor Amphitheater. 12-8 p.m. 
5/7: CHECKERSPOT MOTHER'S DAY MARKET
Festivals. Book it to the South Baltimore brewery to grab a sudsy sip and score a thoughtful, handmade gift for Mom. Checkerspot Brewing Co. 12 p.m. 
5/7: TIANQUIZTLI & A SPECIAL DAY WITH MAMA
Festivals. In Highlandtown, live music, workshops, poetry, sweet treats, and dance performances to honor Mom reflect rich Latin culture. All mothers in attendance will receive a special gift, handmade by local artesanas. Creative Alliance. 3-7 p.m.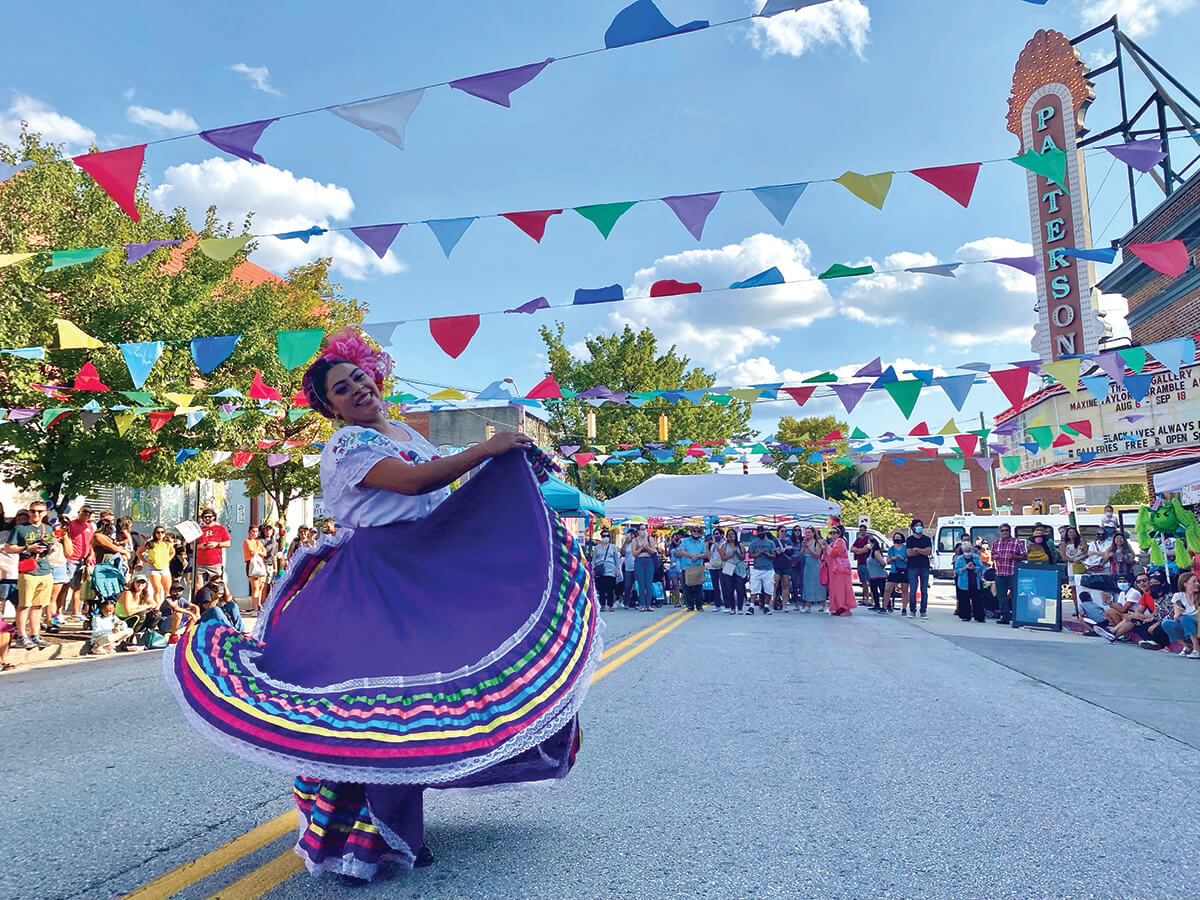 5/8: JOEL ROSS
Music. In Highlandtown, the up-and-coming jazz creative (known for tracks including "Gato's Gift") is set to cultivate good vibes through song. Creative Alliance. 8 p.m. $17-20.
5/10: TIM KASHER
Music. On the heels of his fourth album, Middling Age, the alternative rocker joins friends Laura Jane Grace and Anthony Green for a Charm City jam session. Baltimore Soundstage. 7 p.m. $23-25.
5/12: ALBUMS AT 50: 'SUPERFLY'
Music. Towson radio station WTMD's new music series, presented in conjunction with the Baltimore Boom Bap Society, is set to celebrate the sounds of '72, beginning with fresh takes on Curtis Mayfield's Superfly. 1 Olympic Place. 8 p.m. $24-30. 
5/12: JAZZ: AMERICA'S SECRET SONIC WEAPON
Music, Lectures & Classes. On Johns Hopkins' newly renovated Evergreen terrace, learn how jazz was used to mitigate the horrors of the Cold War, establishing Americans as trailblazers of cultural freedom. Evergreen Museum and Library. 6-8 p.m. $10-20.
5/13-28: GLITTERUS: DRAGON RISING
Theater. For one night in West Baltimore, join Glitterus, the universe's last remaining dragon, as she fights to save her lost eggs and defeat the power- greedy Tower Wizard. Zion Church of the City of Baltimore. Times, prices vary. 
5/13-15: THE LOST WEEKEND
Festivals. For three full days, beloved Charm City bookstore Greedy Reads is set to spotlight local literary culture, including Baltimore's own senior editor Ron Cassie (If You Love Baltimore, It Will Love You Back). Greedy Reads Remington. Times vary.
5/14: OLD PRO OPEN
Sports. This year, the East Coast's largest mini-golfing tournament kicks off in Ocean City with a slew of sips made possible by Union Craft Brew- ing. Snag some all-you-care-to-drink cans and stay tuned to see who wins the famous Master Putter jacket. Old Pro Golf. 3 p.m. $25-135.
TO 5/15: DREAM HOU$E
Theater. Eliana Pipes' new play, in which two Latinx sisters guest star on a HGTV-style program to help them sell their family's home, explores the costs of progress in their neighborhood. By cashing in on new digs, do the sisters put their heritage at stake? Center Stage. Times and prices vary. 
5/15: FESTIVAL OF DOGS AT EVERGREEN
Festivals. Spend the morning on Johns Hopkins' Evergreen terrace, surrounded by talented, four-legged creatures—and watch as they face off to take the Best in Show title. Evergreen Museum and Library. 10 a.m. $25. 
5/19: THE ERIC SCOTT BAND
Music. For one night, the Washington D.C.-born soul musician and his band—known for jazzy, feel-good jams including "Peace Bomb" and "Get Up"—are set to dazzle fans in Harbor East with an array of 1970s-adjacent sounds. Keystone Korner. 7:30 p.m. $25-30. 
5/20: PREAKNESS LIVE
Festivals. A day before the big race, rapper Megan Thee Stallion (joined by hip-hop maven Ms. Lauryn Hill) headlines the first-time arts and music festival in Park Heights. Pimlico Race Course. 3 p.m. $49-175. 
5/20-22: AMERICAN CRAFT MADE MARKETPLACE
Festivals. For three full days, The Baltimore Convention Center comes to life with handmade finds (shop everything from basketry and jewelry to ceramic wares and trendy threads). Baltimore Convention Center. Times vary. 
5/20: COMEDY IN THE COURTYARD
Comedy. Joined by host Mike Quindlen and his guests, NYC-born comic Ariel Elias headlines this side splitting night of jokes in old Ellicott City. R.N.S Little Market Café. 8 p.m. $15. 
5/20-22: BALTIMORE CRANKIE FEST
Festivals. Now in its eighth year, this eclectic local tribute to the panoramic "crankie" scroll descends on Highlandtown. Enjoy three nights of fireside performances with artists such as Samuel James and Maisie O'Brien. Creative Alliance. Times vary. $19-22. 
5/21: INFIELDFEST
Music. The party-ready sounds of Moneybagg Yo and The Chainsmokers are headed to the racetracks for a live-broadcast performance. Pimlico Race Course. Times TBD. $75-199. 
5/21: RIDE FOR THE FEAST
Food & Dining. Throw on a bike helmet and gear to help Movable Feast raise some much-needed funds to combat local hunger. Talbot County Community Center. Times vary. Free-$60. 
5/21-9/5: VERY ERIC CARLE
Exhibits. Port Discovery becomes home to the children's author's whimsical and cherished pals (think creatures like The Very Hungry Caterpillar, Very Lonely Firefly, and Very Busy Spider). Port Discovery. 10 a.m.-5 p.m. Free-$19.95. 
5/24: DYLAN – A CELEBRATION ON HIS 81ST BIRTHDAY
Music. The Complete Unknowns' annual ode to Bob Dylan kicks off on his birthday, with guest acts including The Soul Magnets sharing the Highlandtown stage. Creative Alliance. 7 p.m. $20-23.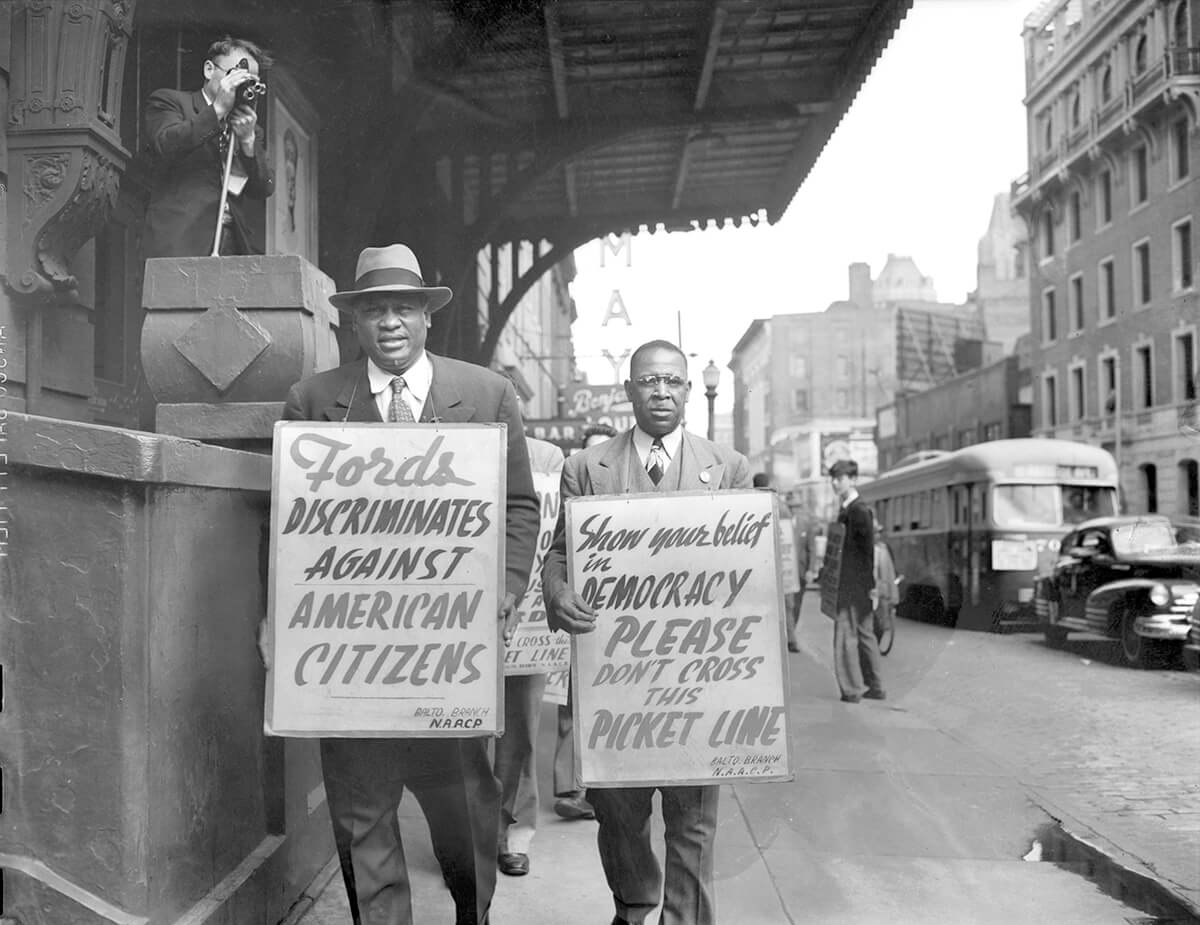 5/26: PASSION AND PURPOSE: VOICES OF MARYLAND'S CIVIL RIGHTS ACTIVISTS
Lectures & Classes. Led by staff at The Maryland Center for History and Culture, this panel discussion explores the ways in which Black Marylanders strive for racial equality. The Maryland Center for History and Culture. 6 p.m. 
TO 4/2023: VISIONS OF NIGHT: BALTIMORE NOCTURNES
Exhibits.  Featuring works by Baltimore contributing photographer, J.M. Giordano, this showcase brings a retrospective glimpse of local nightlife to the Maryland Center for History and Culture. Maryland Center for History & Culture. Wed.-Sat. 10 a.m.-5 p.m. Free-$9.