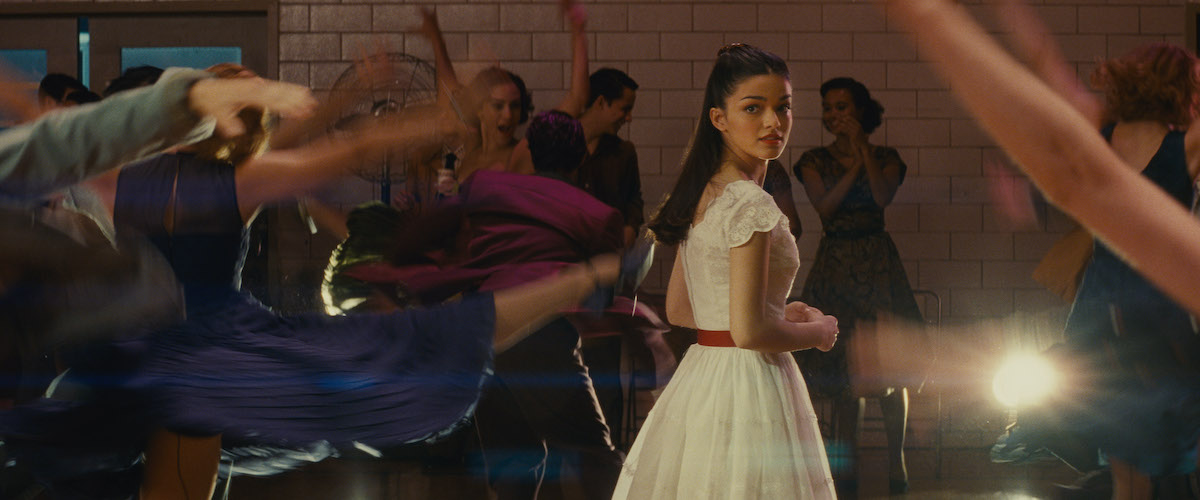 Walt Disney Studios
Twenty-one years ago, famously, then-Celtics-coach Rick Pitino confronted a frustrated and impatient Boston fan base and press corps and grumbled, "Larry Bird is not walking through that door." The point being: The glory days are behind us. We need to live in the here and now.
To that I want to say: "Billy Crystal is not walking through that door."
Look, there was a time when the Oscars were the biggest thing going, one of those massive events of the so-called monoculture that had everyone tuning in to network TV at the same time. There were Oscar parties and office Oscar pools and it was the dominant topic of conversation for the weeks leading up to the ceremony. People cared.
Today, there are literally people out there who've never watched network TV a day in their lives and would be hard pressed to rattle off the four major networks.
The problem with the Oscar is, they keep trying to relive those glory days, like back in 1998 when Crystal hosted the show and 55.25 million people watched it. That year, Titanic won best picture. (This is notable because it also led to a still-enduring Oscar fallacy: That if the Oscars nominate enough popular films, more people will watch. That theory has not played out.)
Last year, 9.85 million people watched the somewhat surreal, COVID-downsized, intimate Oscars, its lowest viewership ever. Oof.
There was also no host, which some members of the Academy will blame for the abysmal ratings. Again, the host can only move the needle so much. (Indeed, in Hollywood's ever literal-minded way, the Oscars tried to bring back the actual Billy Crystal in 2012, an eight-year gap from his previous hosting gig. It did not stop the downward ratings trajectory.)
You know why 9.85 million people watched last year? Because the culture has changed, it has fractured, it has moved on—both from watching films in general to watching "event" television, particularly on network TV. And trust me when I say that even if the Academy had found it in its heart to nominate the wildly successful Spiderman: No Way Home (hey, it had a chance!), it still wouldn't have moved the needle. Appointment network TV is just not the way people consume culture anymore.
But that doesn't mean there aren't plenty of us who still care about the Oscars—who wake up early to watch the nominations, who take to social media to voice our pleasure (and displeasure) with the choices, and who will definitely be tuning in to ABC on March 27. We don't care who the host is—although may I humbly suggest the genius that is Bo Burnham, providing he has the gumption to leave the house?—but we'll watch all the same. You know what are approaching now? A cult audience. And like all cult audiences, we are passionate, opinionated, and vocal. With that said, here are my initial reactions to a handful of this year's top categories.
Best Picture
Belfast
CODA
Don't Look Up
Drive My Car
Dune
King Richard
Licorice Pizza
Nightmare Alley
The Power of the Dog
West Side Story
Pleasant surprises: I must say, I was thrilled to see Ryûsuke Hamaguchi's Drive My Car here. It's rare for a foreign-language film to get a Best Picture nod. (Although it's been happening with greater frequency since the Oscars expanded their voting ranks.) It was one of the best films of the year.
Unpleasant surprises: I found Belfast to be highly mediocre, a work of predictable, dewy-eyed nostalgia, shot in antiseptic black and white, and I'm not quite sure why it's so beloved. And the deeply irritating Don't Look Up worked my last nerve.  As for CODA, it's a crowd-pleaser that I certainly enjoyed but don't quite think is Oscar-worthy. Then again, who can begrudge that little-film-that-could's success?
Snubs: I really think Wes Anderson's The French Dispatch should be up there. It's maddening to me how often the Oscars ignore this genius in our midst. Same goes for Mike Mills' touching and wise black and white dramedy C'mon, C'mon. Both were among my Top 5 films of the year.
Frontrunners: The Power of the Dog seems to be the frontrunner, which is phenomenal. It's a stone-cold masterpiece and my favorite film of the year. But I wouldn't quite sleep on Spielberg's rousing West Side Story. Unlike Campion's film, that one's a crowd pleaser (albeit a disappointingly underseen one). I've had lots of people whisper to me that Campion's meticulously constructed film left them cold. I'm rooting for The Power of the Dog but would find West Side Story a satisfying and worthy winner.
Best Director
Paul Thomas Anderson, Licorice Pizza
Kenneth Branagh, Belfast
Ryûsuke Hamaguchi, Drive My Car
Jane Campion, The Power of the Dog
Steven Spielberg, West Side Story
Pleasant surprises: Thrilled to see Ryûsuke Hamaguchi here.
Unpleasant surprises: Sorry, Kenneth.
Snubs: Wes Anderson, for sure. Some thought Dune's Denis Villeneuve deserved a nod. I can make the case for him. That film cleaned up in the technical awards and got a Best Picture nod. Exactly who do they think was orchestrating this massive production?
Frontrunners: It feels like Jane Campion's year.
Best Actor
Javier Bardem, Being the Ricardos
Benedict Cumberbatch, The Power of the Dog
Andrew Garfield, Tick, Tick … Boom!
Will Smith, King Richard
Denzel Washington, The Tragedy of Macbeth
Pleasant surprises: Happy and relieved to see Andrew Garfield here. He's a force of nature in Tick, Tick…Boom!
Unpleasant surprises: I like Barden in Being the Ricardos, but there were many better performances this year, including Bradley Cooper in Nightmare Alley, Joaquin Phoenix in C'mon C'mon, and, yes, Nicolas Cage in Pig.
Snubs: See above. Also, I loved, loved, love Simon Rex in Red Rocket. I think his striving, hustling Mikey is a classic American antihero, right up there with Ratso Rizzo and The Dude. Disappointed he didn't make the cut.
Frontrunners: Congratulations in advance, national treasure Will Smith!
Best Actress
Jessica Chastain, The Eyes of Tammy Faye
Olivia Colman, The Lost Daughter
Penélope Cruz, Parallel Mothers
Nicole Kidman, Being the Ricardos
Kristen Stewart, Spencer
Pleasant surprises: Chastain, Colman, Cruz, and Kidman were pretty much locks so that fifth slot was really up for grabs. Very pleased to see Stewart grab it. She's mesmerizing in Spencer.
Unpleasant surprises: No quibbles, to be honest. If Cruz hadn't been nominated, however, I would've gone full she-hulk.
Snubs: Lady Gaga ate in The House of Gucci. I'd swap her out for Chastain. (Not that I didn't like Chastain's Tammy Faye, I just thought Gaga was better.) I loved Alana Haim in Licorice Pizza, but never really expected her to be nominated. It's particularly hard for a newcomer to get a Best Actor/Actress nod. (The supporting categories are where such unproven talent has a real shot.)
Frontrunners: Really hard to say! Olivia Colman is considering the frontrunner, according to the indispensable Gold Derby, but I'm not totally convinced. I loved The Lost Daughter but it is a deeply weird film and she plays a somewhat prickly character. Then again, she's amazing in it. Still, I suspect we shouldn't rule out Nicole's Lucy.
Best Supporting Actor
Ciarán Hinds, Belfast
Troy Kotsur, CODA
Jesse Plemons, The Power of the Dog
J.K. Simmons, Being the Ricardos
Kodi Smit-McPhee, The Power of the Dog
Pleasant surprises: Nice to see deaf actor Troy Kotsur get the nod. He's equal parts hilarious and touching in CODA.
Unpleasant surprises: I mean, Ciarán Hinds is great and all but I have a hard time getting behind any of Belfast's nominees. (Especially when the film's actual best performance wasn't nominated? More on that in a bit.)
Snubs: I really wanted to see the electrifying Mike Faist from West Side Story get a nod. Also, so sue me, if loving a deliciously ridiculous Jared Leto in House of Gucci is wrong, I don't want to be right. (He was, in fact, nominated for a Razzie, so not everyone sees it like I do.)
Frontrunners: The delicately beautiful, ghostly Kodi Smit-McPhee is the clear frontrunner. How fun for us!
Best Supporting Actress
Jessie Buckley, The Lost Daughter
Ariana DeBose, West Side Story
Judi Dench, Belfast
Kirsten Dunst, The Power of the Dog
Aunjanue Ellis, King Richard
Pleasant surprises: Wow, Jessie Buckley! That kind of came out of left field. But good on her. She's brilliant in this. (And maybe it does lend some credence to the theory that her costar Colman is the Best Actress frontrunner? The Academy clearly dug the film.)
Unpleasant surprises: Look, if you're going to give one woman a nod from Belfast, let it be Caitriona Balfe. Judi Dench feels like rubber stamping it.
Snubs: Where is Ruth Negga? She's so memorably brilliant—gorgeous, captivating, tragic—in Passing. I also would've loved to have seen Kathryn Hunter who so memorably played all three witches in Macbeth get some love.
Frontrunners: West Side Story's Ariana DeBose, playing the same role that earned Rita Moreno her Best Supporting Actress win in 1962, is likely to win. No complaints here. She's incredible.