A phrase that I used a lot in 2021 was, "You really need to see it in a theater…if you can." Yes, 2021 was the year we made the distinction between films we were willing to venture out to a theater to see and those we were content to watch at home. Of course, that metric has always existed in some way or another ("wait until it's on DVD" has long been a way of saying "the film is good but not schlepping-to-the-theater good.") But now it took on a different connotation. First of all, going to the movies didn't quite feel safe yet. (To be perfectly clear, no COVID outbreak has been associated with a movie theater.) Also, more films were being released directly onto streaming services, so the option to watch even first-run films at home was suddenly viable.
Today, when I make the see-in-theater/watch-at-home distinction, it's not even a measure of quality. There are plenty of great films on this list that are perfectly fine to watch at home. They might be smaller in scale, more intimate, chamber pieces. Then there are films that need to be seen on the big screen to truly be appreciated.
Someone recently asked me if I thought movie theaters were going to go out of business. The answer: some will, some won't. I truly believe that nothing can replicate the experience of going to a theater, turning off the world, and fully immersing yourself in the experiential pleasures of a film. I think enough people agree with me to keep the industry going. This year, the only films I saw in a theater (mask on, as far from other patrons as possible) were The French Dispatch, Licorice Pizza, King Richard, and West Side Story. Is it a coincidence that they all made the list? I'm guessing not. That said, we have to accept the fact that a movie watched on a TV (or God forbid, a computer or smart phone) is still a movie. And man, movies were good this year.
With that said, here are my favorite films of 2021.
1. The Power of the Dog
Jane Campion is back with a dark fable that is as shocking as it is inevitable. Benedict Cumberbatch is masterful as an antisocial (and possibly sociopathic) cowboy who torments his brother's new bride (Kirsten Dunst). Kodi Smit-McPhee matches Cumberbatch as Dunst's delicate, ghostly, and watchful son. The film is gorgeous, visceral, and haunting. Not since Deliverance has a banjo been used to such menacing effect.
(Available on Netflix)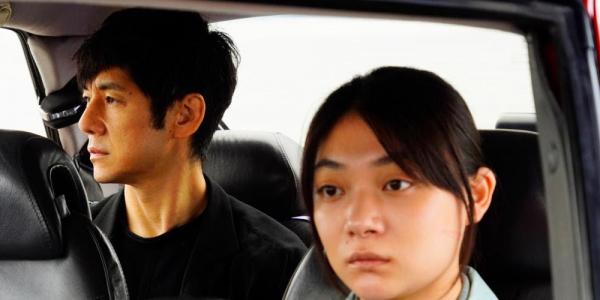 2. Drive My Car
In Ryusuke Hamaguchi's languorous masterpiece, a middle-aged stage actor (Hidetoshi Nishijima) is so content with his life, he doesn't even confront his wife when he finds out she's cheating on him. After her sudden death, he withdraws further, only coming to life as he directs a multilingual production of Uncle Vanya. He meets his match in the taciturn working-class girl who has been assigned to drive him. Together in his car, they drift into a kind of silent simpatico that eventually becomes a deep friendship. Stirring, beautiful, and utterly unforgettable.
(Now playing at the Charles Theatre)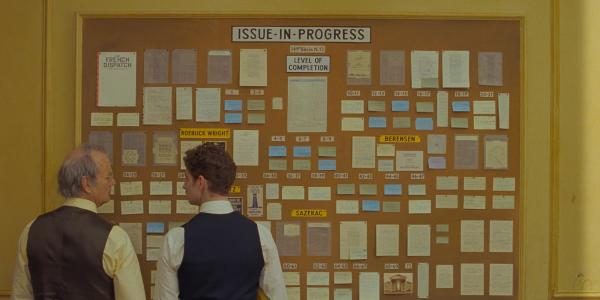 3. The French Dispatch
Wes Anderson's homage to The New Yorker is as droll, intricately crafted, and ingenious as anything he's done. Set up like sections of a magazine, it allows his cast—including Benecio Del Toro as a crazed artist, Jeffrey Wright as an urbane James Baldwin stand-in; Tilda Swinton as a grande dame arts writer; and Bill Murray as a passionate and exacting editor—to shine. Anderson remains our most singular director. (My full review.)
(Now playing at the Charles Theatre)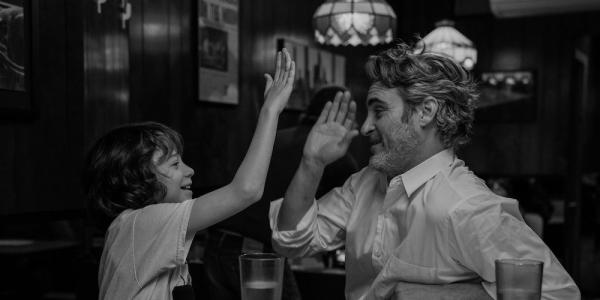 4. C'mon C'mon
Jesse (Woody Norman), the young boy at the center of Mike Mills' gentle, black-and-white dramedy, is deeply weird, silly, hyper, stubborn, fickle, and prone to tantrums. In short, he's a real kid. His uncle Johnny (Joaquin Phoenix), tasked with caring for him while the boy's mother deals with a family crisis, feels utterly ill equipped. Join the club, Jesse's mother (Gabby Hoffman) wryly tells him. No one is ready for parenthood, the film argues, although some men think women are imbued with some sort of magical ability. As Johnny and his nephew gets closer, Johnny begins to embrace the messiness, frustration, and wonder of loving a child.
(Now playing at the Charles Theatre)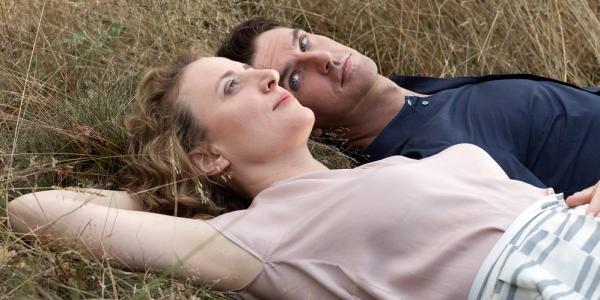 5. I'm Your Man
Maria Schrader's rom-com asks a tantalizing question: Can you be in love with a robot? Possibly, when the robot is played by Dan Stevens and he's specifically programmed to make you happy (and get better at it the longer he's with you). The skeptical scientist (Maren Eggert) tasked with evaluating him is reluctant at first, then slowly succumbs. The film has all the rhythms of a classic rom-com—except one half of the couple isn't human. I'm Your Man is an exploration of the nature of happiness and desire and the meaning of love. Is happiness more important than human connection? Or can true happiness only be achieved through human connection? (My full review.)
(Now streaming on Amazon Prime and other platforms.)
6. The Worst Person in the World
One of the great injustices of life is that men can screw around, explore life, make mistakes—and change their minds about whether or not they want to start a family. For women, there's both societal pressure and that pesky biological clock. Our heroine, Julie (dazzling newcomer Renate Reinsve) has no interest in children. She just wants to figure herself out—and have some fun and make some mischief along the way. Does that make her a horrible person? Norwegian director Joachin Trier's loose-limbed and insightful film watches as Julie attempts to extricate herself from the judgement of people—including herself.
(Streaming release date not yet announced.)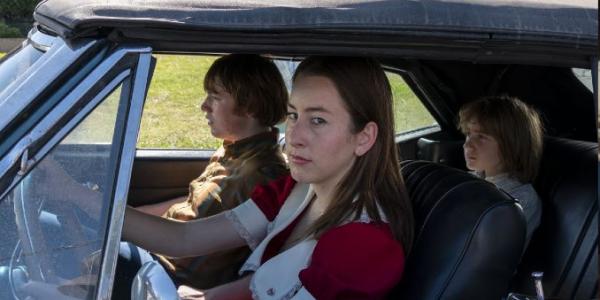 7. Licorice Pizza
Paul Thomas Anderson has created another paeon to Los Angeles, this time focusing on the sometimes antagonistic, sometimes grudgingly affectionate relationship between an enterprising high school student (Cooper Hoffman) and a smart, sad, restless photographer (Alana Haim) who still lives at home with her family. The film is sun-kissed, rambling, extremely funny, and, in its own way, deeply romantic.
(Opens December 24 at the Charles Theatre and other theaters)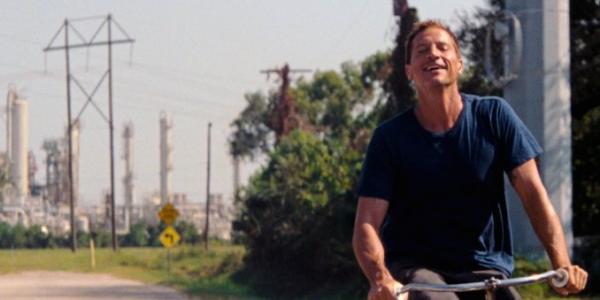 8. Red Rocket
The great Sean Baker gives us an American oddball for the ages in Mikey (Simon Rex), the aging porn star who's broke, down on his luck, but still bursting with a kind of can-do exuberance. It's clear that Mikey was once able to charm people with his good looks and conman's patter. This ability is fading, but not quite gone yet, and we watch, with some degree of horror, as he ropes an impressionable young woman (Suzanna Son) into his schemes. As Mikey, Rex is hilarious, endearing, infuriating—and utterly convincing.
(Opens December 25 at the Charles Theatre)
9. Summer of Soul
The same year as Woodstock, another music and culture festival was taking place 100 miles away in New York City, the Harlem Cultural Festival. It featured luminaries—Stevie Wonder, Sly and the Family Stone, Nina Simone—no less glittering than those performing upstate. And yet, it was barely remembered. The musician Questlove, of the Roots, has assembled recently unearthed high quality footage of the festival—an absolute treasure trove—along with interviews of those who were there. To those who performed and attended, the festival was magical, meaningful, epic—an unadulterated expression of Black excellence and joy.
(Streaming on Hulu)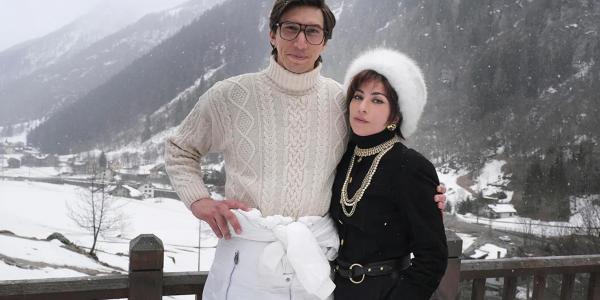 10. House of Gucci
Ridley Scott's exploration of the deadly scandal that rocked the Gucci family is good in the way Scarface is good—over the top, campy, and filled with scenery-chewing performances, led by a fiercely committed Lady Gaga. It all feels overstuffed and lurid and deliciously decadent. In other words, right up my alley. (My full review.)
(Now playing widely)
11. The Lost Daughter
There's an extraordinary moment in Maggie Gyllenhaal's film where our middle-aged heroine, Leda (Olivia Colman), a professor vacationing alone in Greece, is asked if she'll move her beach chair to make room for a large party. She says no. It's shocking in a way, to see this woman standing her ground—not falling all over herself to accommodate others. Leda is not exactly a lovable character. She difficult—moody, prickly, casually scornful of others. In flashbacks to her younger days (Jessie Buckley is astonishing as the young Leda), we see her as a young wife who didn't take to motherhood naturally, who instead wanted to pursue a vigorous life of the mind. I've run out of superlatives for Colman who is, quite simply, doing the best work of any actress today. But with this remarkably assured directorial debut, Gyllenhaal is the real revelation here.
(Opens December 24 at the Parkway)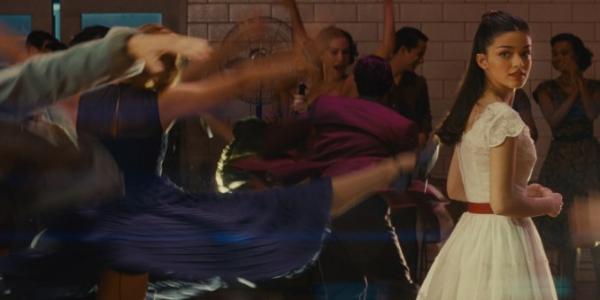 12. West Side Story
Here's a new way of looking at Steven Spielberg's film, for the skeptical. Yes, the original film was quite good (albeit problematic in a 1960s sort of way). Yes, there have been multiple Broadway iterations of the musical. But we enjoy new productions of Shakespeare all the time. We listen to multiple interpretations of Beethoven's symphonies. Why not have one of our greatest directors, aided by the wonderful playwright Tony Kushner, reimagine and update West Side Story for modern sensibilities? It begins with casting Latin actors in the Puerto Rican roles and creating a new character for Rita Moreno, who sings a heartfelt and heartbreaking "Somewhere." It continues with Leonard Bernstein's peerless score and a new, even more athletic take on Jerome Robbins' muscular choreography. The results are on the screen—a vibrant, kinetic, eye-popping film that reminds you why you go to movie theaters (yes, theaters) to begin with.
(Now playing widely)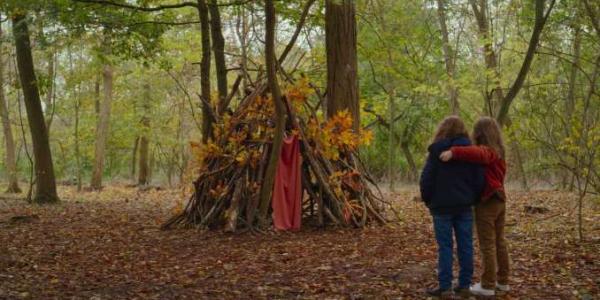 13. Petite Maman
Céline Sciamma has given us an enchanting and bittersweet fairy tale that somehow feels like it's been with us forever. After the death of her grandmother, eight-year-old Nelly (Joséphine Sanz) helps her parents clean out her mother's childhood home. Grieving herself and feeling alienated from her depressed mother, Nelly wanders into the woods where she meets a little girl (Gabrielle Sanz) who looks a lot like her. (The decision to cast twins here is ingenious.) They form a fast, easy friendship, as young girls do, even building an elaborate fort together. At some point, Nelly realizes the girl is, in fact, her mother. The time travel magic of this is never explained, but what makes the film so arresting is how the two girls accept this reality with relative equanimity and go about the business of enjoying each other's company. (A scene where they make pancakes together is a giggly, messy delight.) What a dream come true, to get to know one's mother as a girl, to see her hopes and dreams and fears—and to achieve a new, richer understanding of her.
(Petit Maman will be released on the Mubi platform on February 4)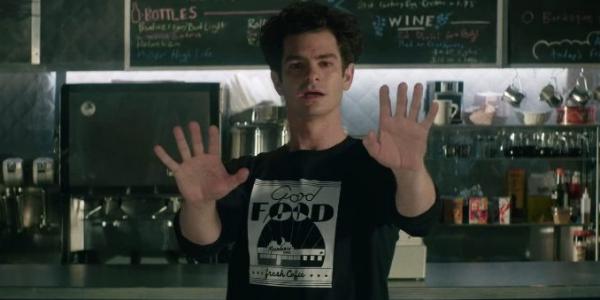 14. Tick Tick…Boom!
Andrew Garfield positively shines in this musical about the anxiety of the creative process and the artist's eternal fear that he's running out of time to create something of genius. The sad irony is that Jonathan Larson, whose play this film is adapted from, died of a brain aneurism at the age of 35. (On the bright side, we know that he did ultimately create his masterpiece, the musical Rent.) Still, the film has a funny, frantic, sweaty energy, and is clear-eyed about what selfish assholes artists can be. An excellent directorial debut from a man who knows a thing or two about creating masterpieces, Lin-Manuel Miranda.
(Available on Netflix)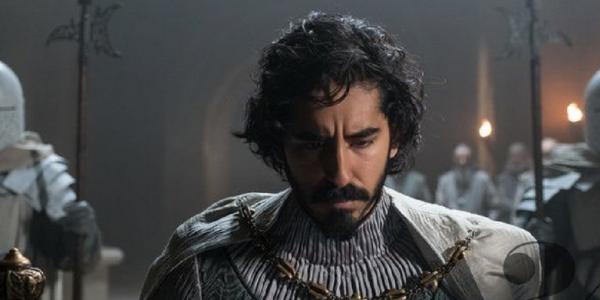 15. The Green Knight
An existential medieval fantasy from David Lowery, one of the most intriguing filmmakers working today. Gawain (Dev Patel), a young, wannabe Knight of the Round Table, makes a deal with a tree-like, colossal "Green Knight": He'll be given a glorious opportunity to slay the creature in front of the knights, as long as he returns the favor a year later. The boy beheads the green monster, who unfortunately seems to be immortal. For a year, Gawain is the toast of Camelot, but then duty and honor compels him hold up his end of the bargain. His journey to the Green Knight's lair is fraught and arduous—there are dangerous scamps in the woods, as well as a spectral woman, and a talking fox. Eventually, he lands at the home of a wealthy landowner (Joel Edgerton) whose wife (Alicia Vikander) uncannily resembles Gawain's own mistress. His "hero's journey" has left him weak and spooked and bedraggled. Nonetheless, he honors his bargain with The Green Knight. But to what end?
(Available on demand on multiple platforms.)
Also: Zola, The Velvet Underground, King Richard, Shiva Baby, Really Love