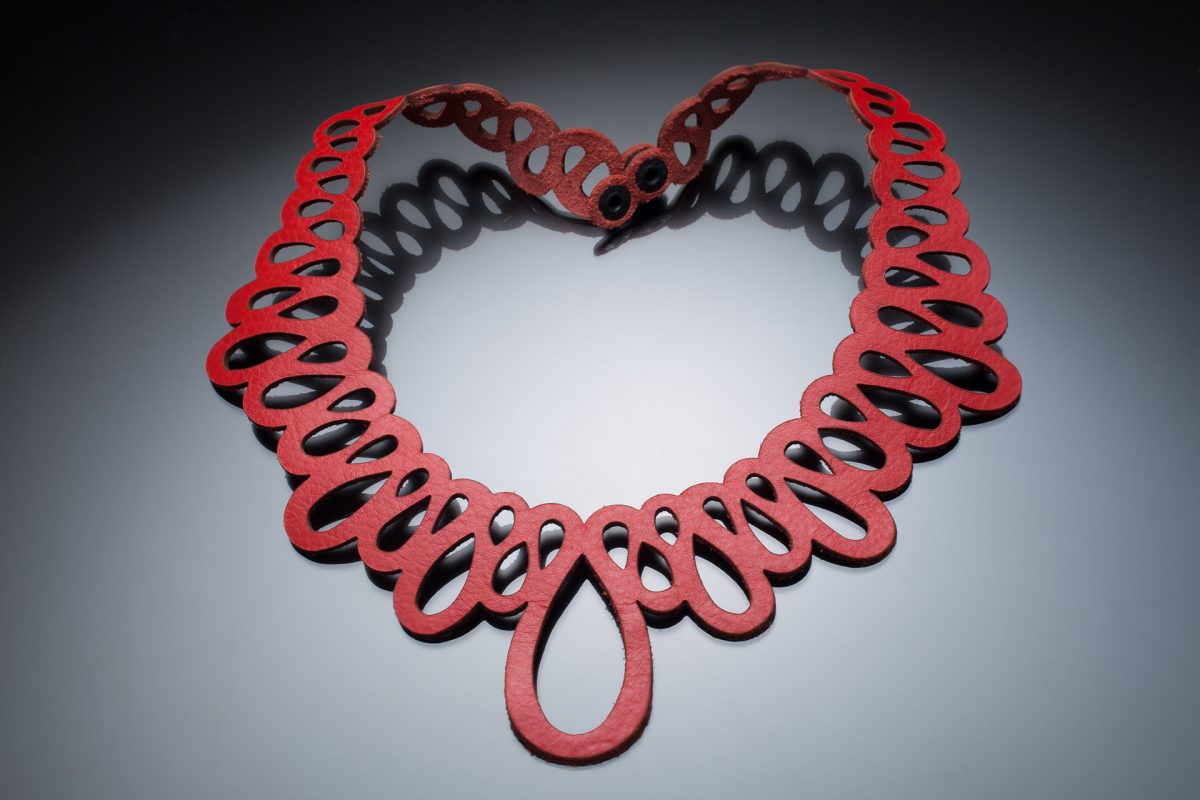 American Craft Council
Milan may be the current host of Fashion Week with-a-capital-F, but the American Craft Council (ACC) is about to bring just as much style inspiration to Baltimore with its Style Slam program.
In its third year, Style Slam connects local fashion stylists with the ACC's network of gifted creators, by challenging the stylists to piece together a fashion-forward look from wearable pieces, accessories, and jewelry, exhibited at the Baltimore Convention Center February 23-25.
For the fashion pros taking part in Style Slam, it's an opportunity to connect with other creatives and to tackle a new challenge.
"To be able to talk to people and see what they do, how they do it, and why is really something special. You don't really get to see so many artists at this level all in one place," says Jason Tompkins one of the four stylists and influencers invited to participate, who has done work with local clients like Under Armour. "The artists are from all over, and they're people who may not be represented by traditional retailers, so it's more intimate."
Stylists will each arrive with a model dressed in "base" layers—simple garments like jeans and a t-shirt— and then pull statement handmade pieces from stalls throughout the show. With a veritable treasure trove of wearable art to choose from, the convention will showcase artful accessories like jewelry, hats, and handbags.
"When you're surrounded by things that clearly took care and talent to make, it's easy to get inspired and to find something unique to pull from all of it," says stylist and blogger Shae Li of Beautifully Together. "I've always had a fondness for textiles and how things are made. It's just mind boggling that people can create such works of art with their hands."
The ACC's annual Baltimore show is its largest in the country, and that's no surprise, given Baltimore's notoriously eclectic style.
"Baltimore style is individualistic, and you can find people wearing any type of personal style here," says Taylor Evans, whose blog Stylishly Taylored celebrates personal style. "With us stylists all being a microcosm of the city's diverse style, I'm really interested to see how the other stylists' creative minds work."
The stylists' final outfits will be exhibited on Saturday, February 24, in a pop-up space on the show floor, on live models as well as mannequins for the remainder of the day. ACC attendees can stop by the space to see those looks, and to talk with the stylists themselves about how to incorporate handmade statement pieces into their own wardrobes.
Sydney Paige, stylist and blogger at Coffee Stained Lace, is looking forward to connecting with fellow art lovers looking to introduce wearable art into their everyday lives.
"I hope I can be a resource for anyone looking to style the pieces they love, but aren't quite sure how to execute them in an outfit," she says. "I'm ready to inspire and be inspired."