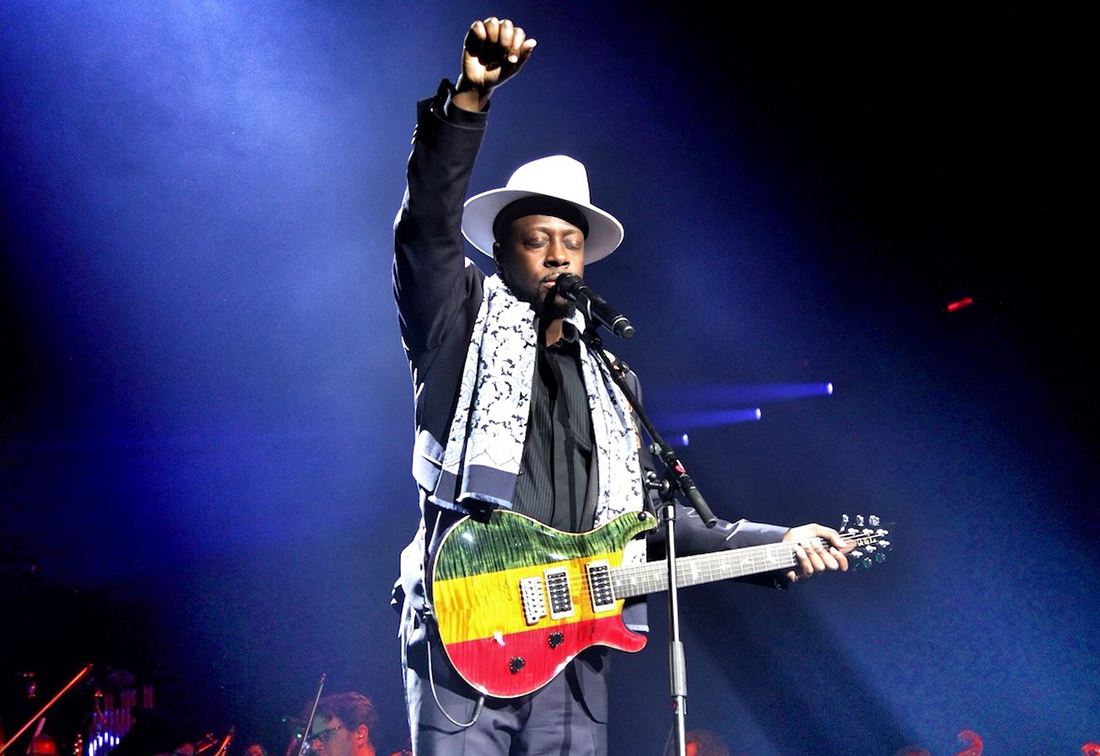 Courtesy of Wyclef Jean
To celebrate its 35th birthday, Artscape is headed to the final frontier—and Wyclef Jean, The Mighty Mighty Bosstones, and the Legendary Burning Spear are along for the ride.
The former Fugees member, the '90s-era ska band (Clueless, anyone?), and the reggae band are headliners at the space-themed arts free arts festival, which is the largest in the country and runs from July 15-17.
"It makes me so proud that we get to be a showcase for art in our country," said Mayor Stephanie Rawlings-Blake at an announcement at the Motor House.
As usual, there's plenty to tie into the theme, from space-themed art installations to kids programming that focuses education and entertainment related to STEAM (that's science, technology, engineering, arts, and math for those not in the education-news loop.)
In addition to the heavy hitters, there are a plethora of local acts taking the various stages, including animated hip-hop duo Bond St. District, reggae stalwarts Jah Works, Annapolis-based funk band 8 Ohms, and young rockers Foggy May, who hail from Westminster.
Station North's Motor House will also be a hub of local talent, from musical acts to visual art. And, because you can never have too many tributes to Prince and David Bowie, one for each legend will be held at a stage near The Johns Hopkins University.
Plus, you can grab bites from 16 of the region's best food trucks, and all the food vendors are from Maryland—a tradition we can definitely get behind.
After briefly imagining a night under the stars, listening to some funky beats with a cold brew in hand, we can see why this year's theme fits so well.