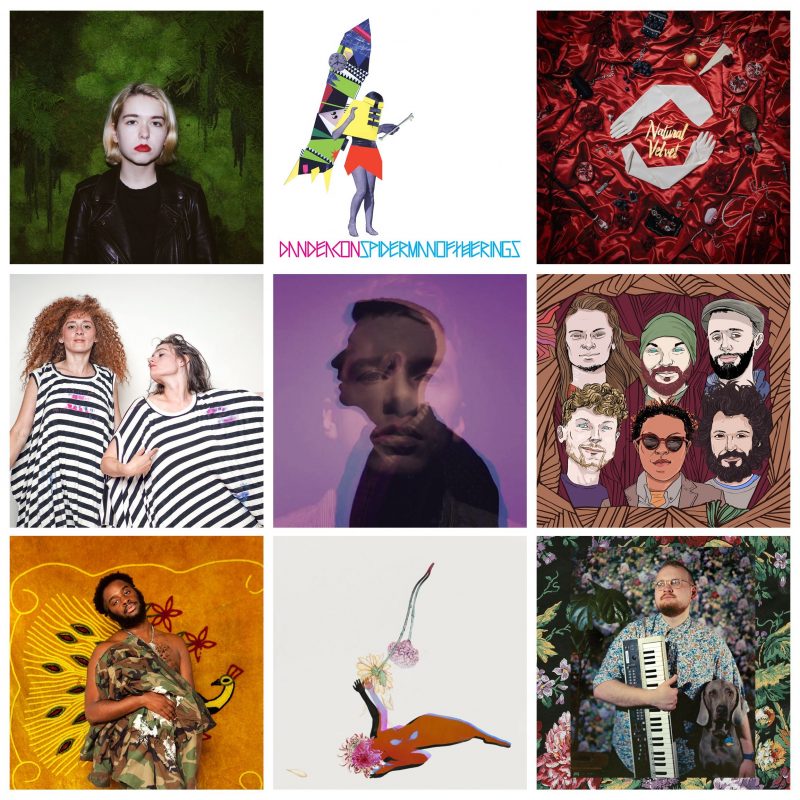 As for many of us, 2017 was a year of introspection and growth for the Baltimore music community. Familiar faces returned home, launched new ventures, or released seminal albums. New artists popped out of the woodwork and made their mark on the local scene. Collaboration was prolific, emotions were liberated, and a sort of homegrown catharsis ensued. A sense of change is in the air, and with the amount of talent we saw this year across all genres, we can't wait to see what the future has in store for 2018. We couldn't fit them all, but here are a handful of our favorite musical moments from the tumultuous past 12 months.
---
Abdu Ali launches a podcast.
This fall, Baltimore native/rapper/writer Abdu Ali got to add a new title to his resume: radio show host. In October, the local artist launched his first-ever podcast, DrumBooty Radio, in iTunes via Mask Magazine. Using his background in journalism, Ali talks with fellow creatives of color about the African-American experience. With five bi-monthly, hour-long segments now under his belt, Ali has interviewed the likes of local writer/editor Lawrence Burney of True Laurels, writer/social justice advocate Bilphena Yahwon, and writer/filmmaker Nia Hampton on topics such as the importance of therapy, being black in the DIY scene, and owning your own narrative. Through this new medium, featuring one special song per episode, Ali continues to craft compelling art in the audible form and shine a spotlight on our city.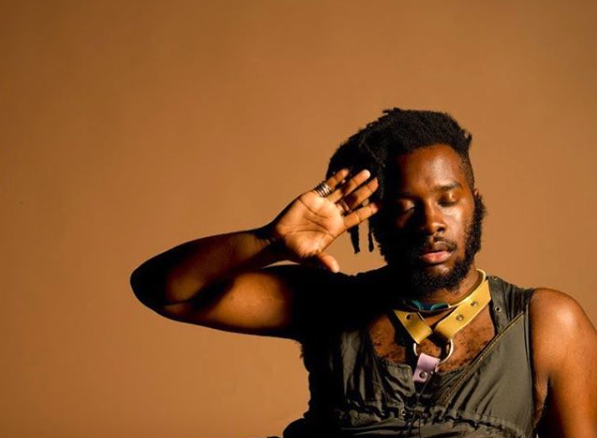 Brooks Long sings "Blues for Freddie Gray."
Local jazz legend Lafayette Gilchrist released a new album this spring with a powerful single titled "Blues for Freddie Gray." Riddled with Gilchrist's pounding piano keys, a full brass section, and the soulful vocals of old-school virtuoso Brooks Long, the song is post-2015 Baltimore in a bottle. The lively, driving number is full of energy and emotion, with audio samples from actual television footage following the death of Freddie Gray and subsequent officer trials. But despite the opening police sirens and closing whirr of a Foxtrot helicopter that both speak to the lack of closure in Gray's case, Gilchrist ends on a hopeful note. "I want to know that there's a day that's coming soon and fast," howls the ever-talented Long. "I want a justice and a peace that's made to last and last. Don't ya tell me that we can't all get it done." 
Dan Deacon celebrates Spiderman of the Rings.
A lot has changed for Dan Deacon since the release of this seminal record some 10 years ago. He's grown from a quasi-known experimental musician to a nationally acclaimed artist. His music has become a soundtrack for the New York City Ballet; his mad-scientist compositions have scored award-nominated documentary films. And yet, to celebrate the anniversary of this record, Deacon returned home to perform at the kind of DIY space that started it all. At 2640 inside St. John's United Methodist church, his exuberant melodies led the city's most die-hard music lovers through a journey back in time. They danced. They sweat. They stood in awe of Deacon's humble musical mastery, along for the ride and forever thankful that he is and maybe always will be ours.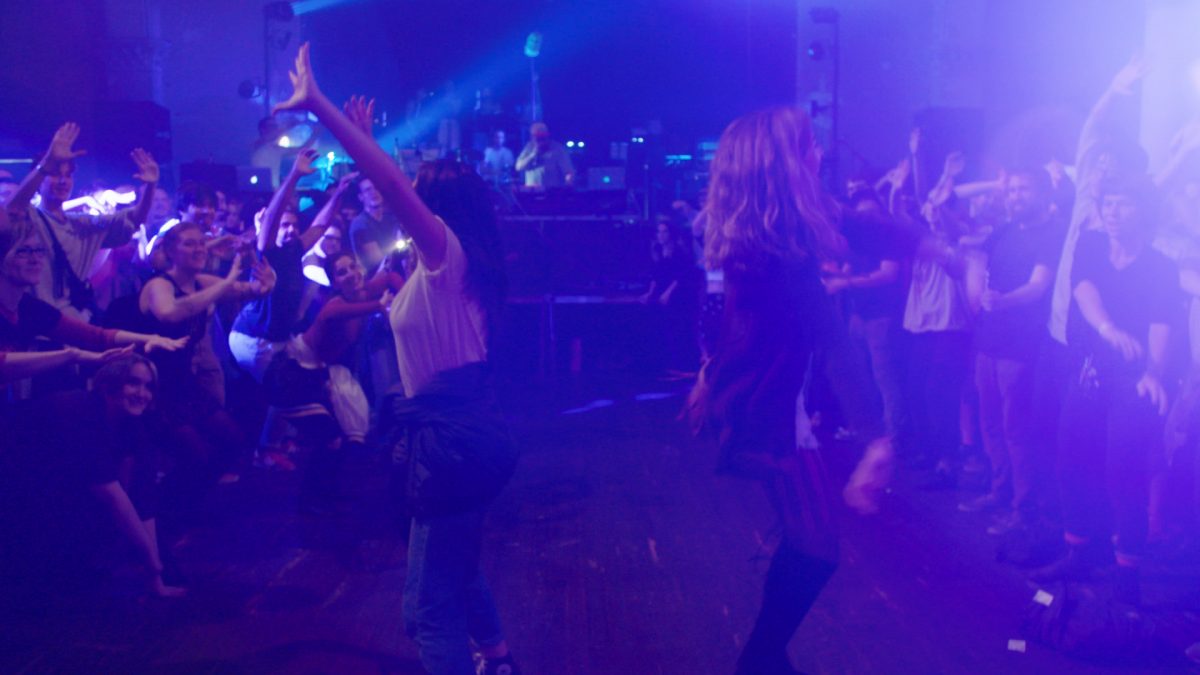 Future Islands performs four nights at the Ottobar.
When Future Islands announced a series of shows at the Ottobar this spring to commemorate the release of The Far Field, it seemed like the whole world was vying for a golden ticket in the heart-racing online lottery. When it was all said and done, Pitchfork was there, tuning the entire country in to hear the trio's heartbreaking new record, but Baltimore was all in tow—John Waters and a medley of other notable hometown musicians included—to welcome the boys home. Through new hits ("Ran") and old favorites ("Little Dreamer"), frontman Sam Herring sashayed across the stage, William Cashion plugged those iconic riffs on bass, and Gerritt Welmers let that swirling synth fill the sold-out room, it felt like our old hearts—full of local love—just might explode.
Good Fridays makes Baltimore dance again. 
Over a year ago, then-Baltimore arts and culture editor Gabriella Souza was on the phone with John Waters when she got an idea. The local auteur noted that his hit film Hairspray! had been inspired by the variety and dance television shows of the mid-20th-century that had sadly gone the way of the buffalo. Wouldn't it be great, they mused, if people could get together—regardless of age, race, or class—to just dance like that today? With the help of PipeDreamz's AC Miller-Abdullah and Baltimore contributor Cassandra Miller, Good Fridays Baltimore was born, bringing all walks of city life together for live music by the likes of Al Rogers Jr., Wendel Patrick, and Eze Jackson, local art by Shan Wallace and Aaron Maybin, and a free-for-all dance party featuring local DJs into the wee hours of the night. As the event continues to grow, we can't wait to see what—and who—comes next.
J Pope and the HearNow release its long-awaited debut.
After years of performing around town, this alt-soul collective released its debut in June. Produced by local beat wizard Wendel Patrick, Soul Searching captures the dynamic sound of this prolific live-performing sextet—a unique fusion of soul and hip-hop with a touch of R&B and blues. The record highlights the honey-coated lyrical flair and fast-paced finesse of frontwoman Jasmine Pope and showcases the masterful improvisations of her dexterous band mates. From the highs of frenzied funk rhythms to the lows of slow burning jazz numbers, the HearNow touches on the ups ands downs of living as a working artist. This album is Exhibit A of the talent, dedication, and hard work it takes.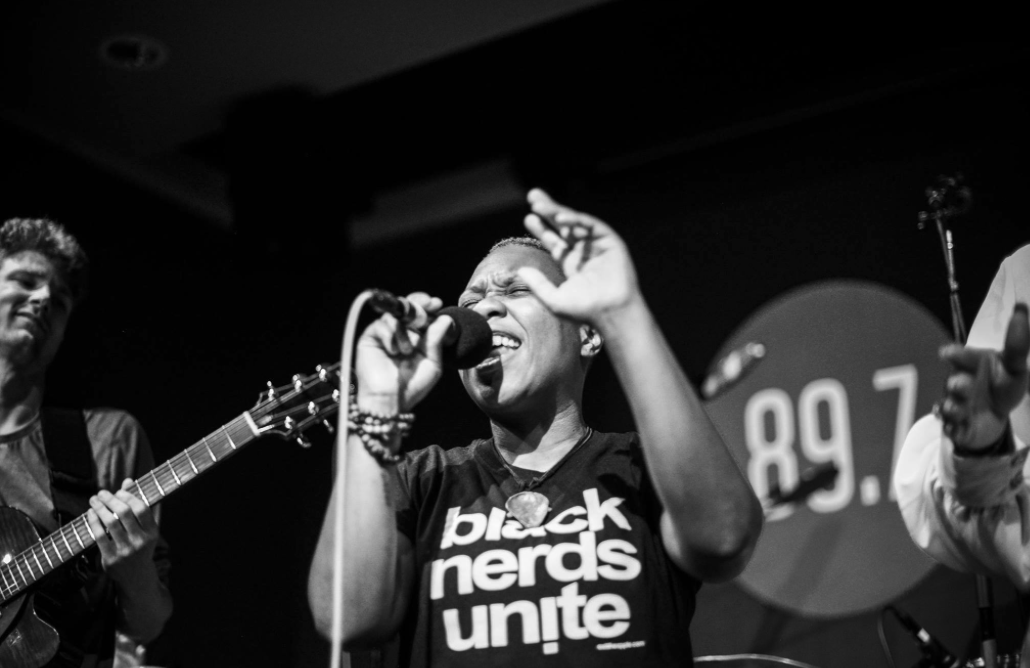 Local musicians spin at Idle Hour.
Last fall, Friends Records began a new residency at our favorite vinyl-slinging dive bar, Idle Hour, in Riverside. With the watering hole newly reopened, we weren't sure if the famed record player would live on, but thanks to the bar owners and Jimmy MacMillan's roster of local artists, the ones and twos are alive and well curated. Hometown favorites like Blacksage, Natural Velvet, and Surf Harp have spun handpicked selections from their various genres of electronic R&B, post-punk, and indie rock. In 2018, we'd buy the bar a round of pickle backs to hear Bond St. District's Unkle Lulu, Microkingdom, or Peals.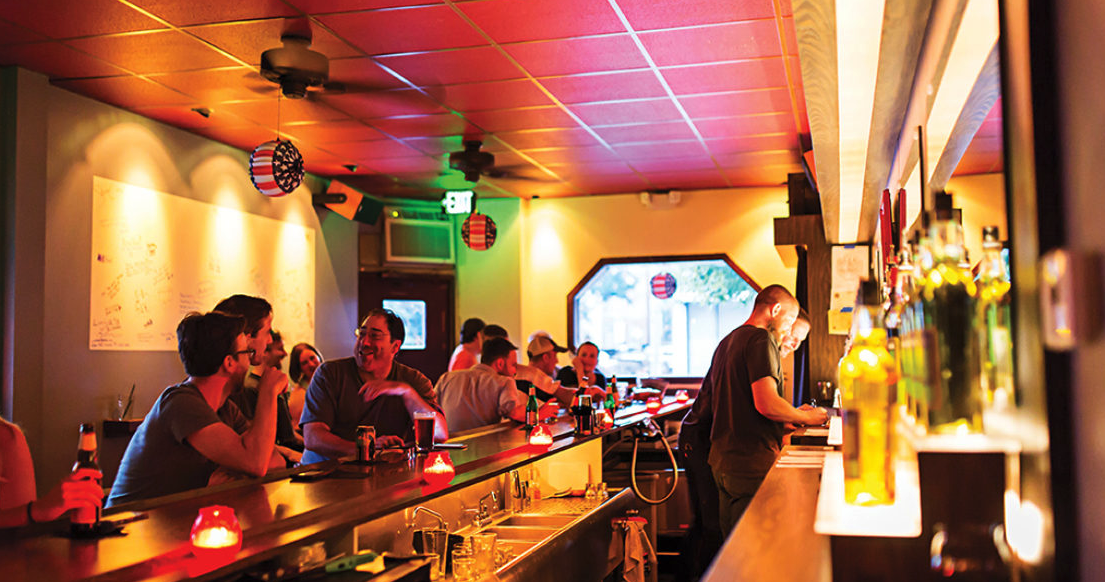 Micah E. Wood makes dating easier.
Perhaps our favorite album of the year goes to See Me by Micah E. Wood. On this new record, the local songwriter and music photographer tackles the trials of modern love, pulling our heart strings as he rolls through the tribulations of 21st-century romance with honesty, humility, and humor. In the poignant "Match," Wood candidly delves into the brutal honesties of online dating. In his first single, "Without You," his anthemic chorus sums up the jubilant feeling of finally getting over a breakup. In the buoyant "Something," his bubbly beat embodies the beauty of letting your guard down and liking someone again.  We especially love the additions of fellow heart-pullers Joy Postell, :3ion, and the aforementioned Al Rogers Jr. Through tender electronic melodies and charming talk-sing vocals, Wood and company make our stone cold hearts—thanks a lot, Tinder—finally feel human again.
Natural Velvet drops a timely album on feminine rage.
We couldn't have realized how much Natural Velvet's new Mirror to Make You would resonate in 2017. But with a strong focus on "feminine rage," as frontwoman Corynne Ostermann puts it, coinciding with the nation's "silence breakers" that have shed fresh light on widespread sexual harassment and assault throughout multiple industries, we can't help but find new meaning. Each song is a rebellious declaration of feeling and fury with unabashedly frank lyrics that dissect femininity and endorse the power of the female. Whatever your gender, listening to these songs is cathartic. You finish with the full weight of three small lyrics to live by from "Kronos." "I am. I choose. I chose."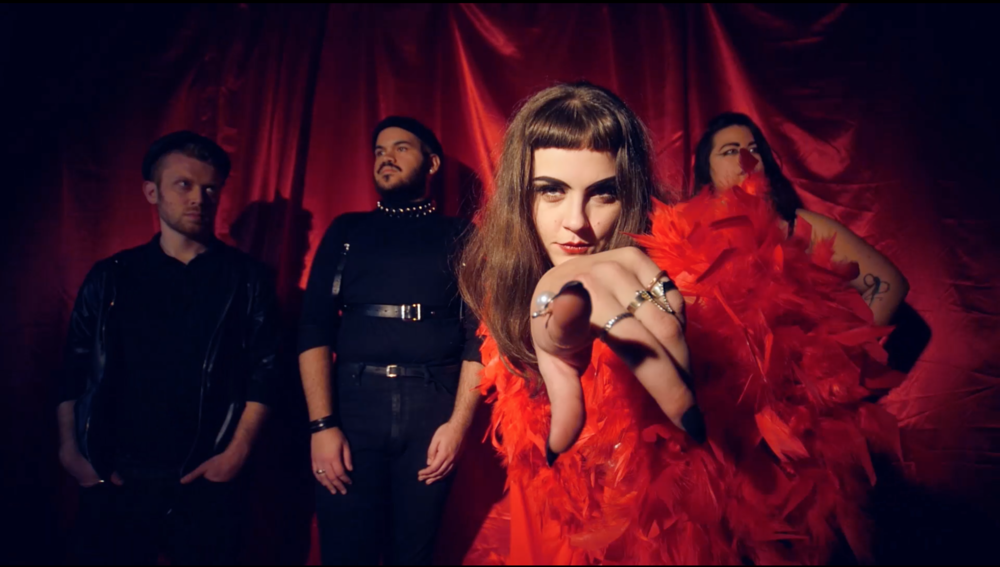 Opera singers unite to form Outcalls.
We love the ladies of Outcalls. With their glittering get-ups, engaging social media presence, and ambitious attitude, Peabody grads Britt Olsen-Ecker and Melissa Wimbish have catapulted themselves onto the local arts scene and created their very own genre along the way. While the band has been around since 2015, the classically trained singers have carved out a sort of baroque indie-pop music on this debut-like record, combining the classics of shimmering synth and shoegaze guitar with ethereal soprano harmonies and robust electronic rhythms that are as hypnotic as they are awakening. Witchy, somewhat tribal, and even a little bit dusty old Spaghetti Western, "Skip to Sunrise" has become one of our top songs of the year.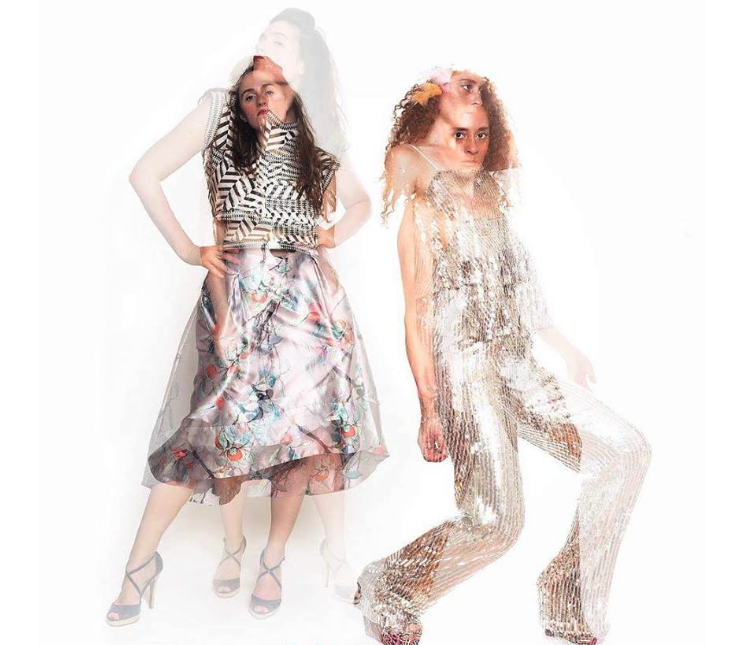 Snail Mail shoots to stardom.
It wasn't long after the 2016 release of Snail Mail's debut album that Lindsey Jordan and her two band mates started to get national attention. The band's lo-fi indie rock music was suddenly in the web pages of Pitchfork and, before long, sprawled across a feature in The New York Times. The trio sold out the Ottobar, recorded a NPR Tiny Desk Concert, went off on tour with indie darlings Beach Fossils, and then signed a deal with Matador Records. (We also awarded them a Best of Baltimore for "Rising Star.") Fresh out of high school and already well beyond their years, it's safe to say that they are, officially, the next big thing.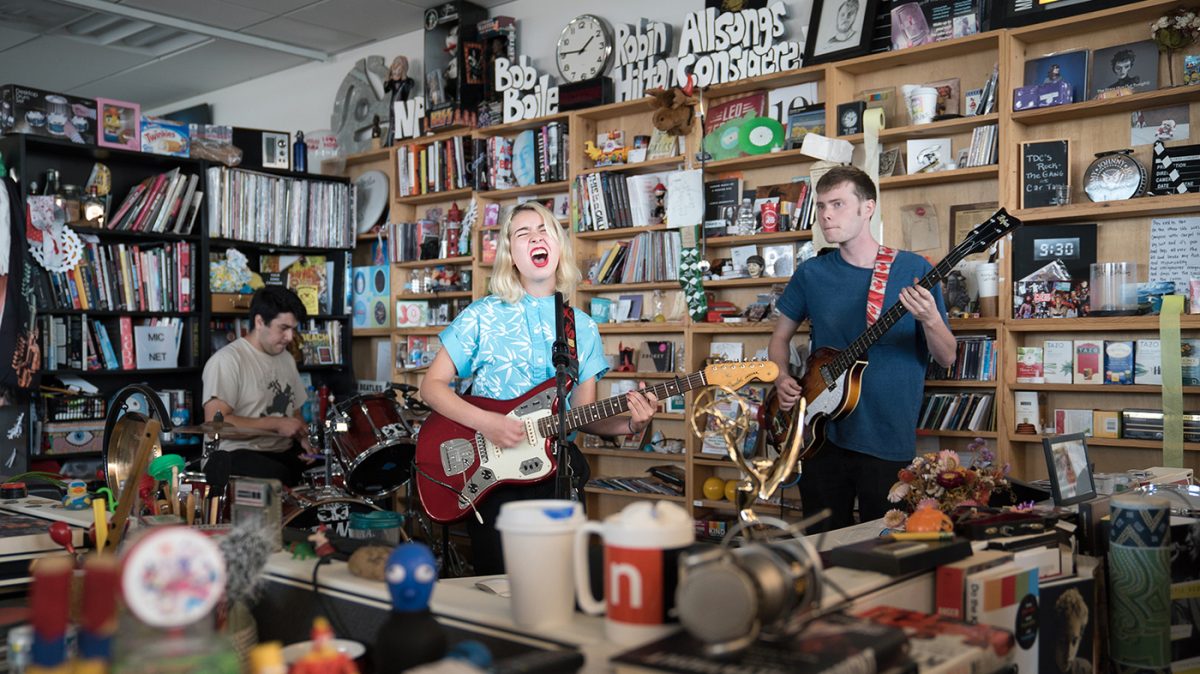 Super City get synchronized in infectious music video.
This year, the Baltimore music scene has really upped the ante when it comes to music videos, with few more shining examples than that of this playful spring take on Super City's most recent single, "Artificial Sin." The indie slow jam gets star treatment with fresh outfits and unexpected choreography as the band's five musicians don white jumpsuits and leather Chelsea boots and use coy dance moves to tap, twirl, and even, in one moment, drop it like its hot in a room full of turtle-necked backup dancers. Special guests include Paul Hutson of Bond St. District and Olsen-Ecker and Wimbish of Outcalls, to name a few. You can't watch it without wishing you were there, too. 
The Cardinal Sheehan Choir performs "Rise Up."
In September, Baltimore middle schoolers went viral after a video of their choir rehearsal featuring a powerful performance of Andra Day's "Rise Up" made its rounds, in the millions, around the Internet. Within a couple of weeks, they were performing live on "Good Morning America," with Day herself responding with a special message for the students: "Your video was so powerful and moved me so deeply and is moving the entire nation right now…We appreciate you so much." One of the more heartwarming moments of an otherwise turbulent year, the students later performed for Baltimore in their Loch Raven gymnasium, while choir director Kenyatta Hardison shared the back-story of their shot to fame. This below video went viral for us, too.
The Ottobar turns 20.
Two decades is an eternity in the lifetime of a rock club, let alone one in Baltimore where it seems like every old-school establishment is quickly being replaced with a glitzy sky-rise apartment building. But this September, the Ottobar turned a whopping 20 years old. From the rabblerousing rock years downtown on Davis Street to the wide-ranging lineups on Howard Street in Remington today, our dark, dingy, perfectly-imperfect music venue has remained the go-to spot for artists of all genres, still sticking to its unapologetic, underdog guns as more massive arenas open in D.C. and across the country. To celebrate, legends of the past—J. Roddy Walston, Wye Oak, Roads to Space Travel, Candy Machine—stepped back onstage to relive, and continue, the glory days.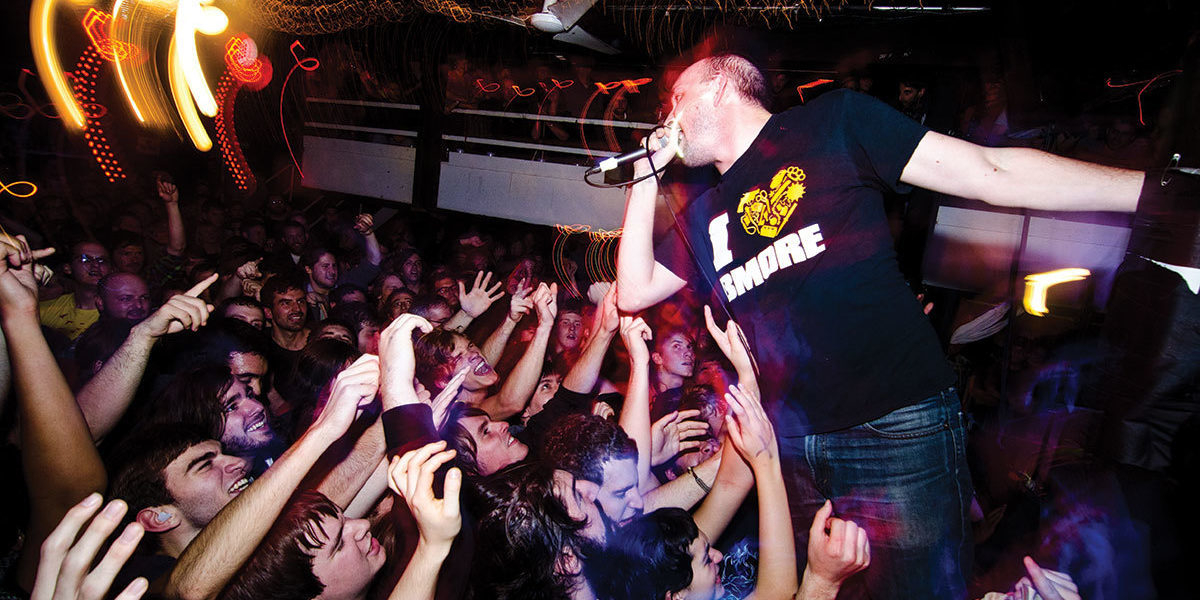 WTMD launches kid-friendly Saturday Morning Tunes concert series. As a young father himself, Sam Sessa saw the conundrum: what happens when music lovers grow up and have kids?  They can't just go see a show any old night of the week anymore. They have bedtimes—and pajamas to put on. Can they not have fun anymore? Enter Saturday Morning Tunes, Sessa's brainchild concert for both the young and the young art heart. With a smattering of sold-out shows at both the Towson studio and Senator Theatre, and future plans to include more notable Baltimore bands that are otherwise not associated with the "kindie" genre, these weekend morning shows have quickly become a new favorite family ritual. Best of all, like sifting through an old record collection with your mom or sharing that old cassette tape with your son, it's even an better opportunity for parents—however cool they used to be—to bond with their (hopefully) music-loving kids.