Best of Baltimore
Best of Baltimore 2021: Food and Drink
Our annual compendium of the people and places that make Charm City great.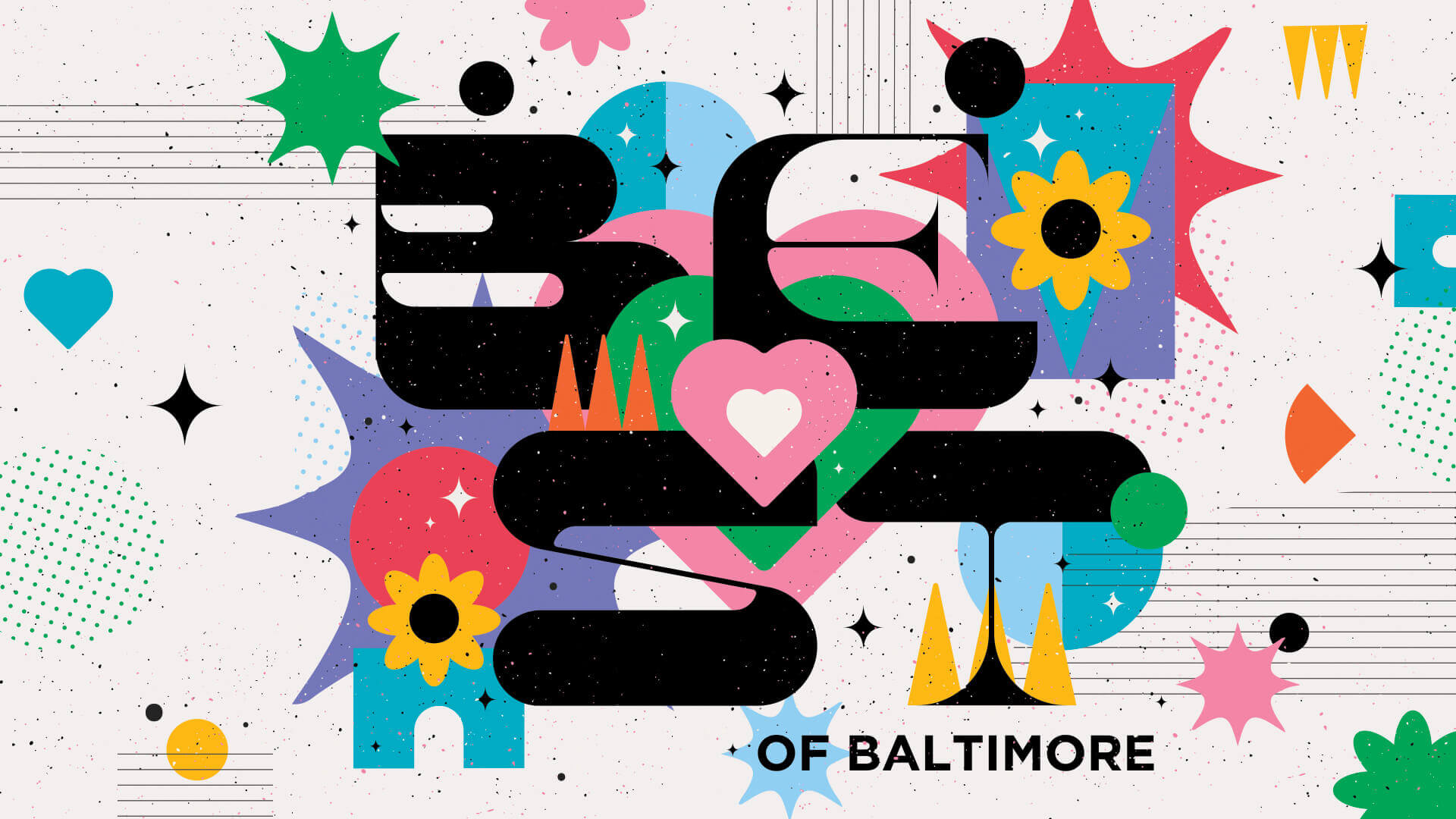 August 2021
Photography by Schaun Champion, Mike Morgan, Philip Muriel, Christopher Myers, Matt Roth, Sean Scheidt, and Scott Suchman
---
BAGEL
THB BAGELRY + DELI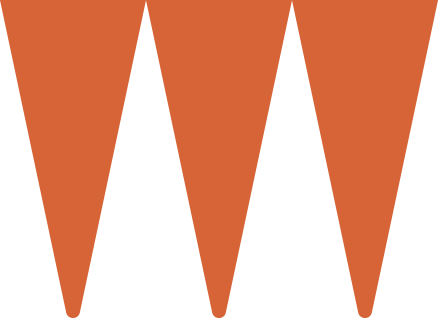 Anyone who learns the backstory of THB's owners, who hail from Naples, Italy, inevitably ponders the question: How did an Italian family get into the business of making New Yorkstyle bagels? Owner Tony Scotto's short answer: Italians know good food. "Everything starts with the passion," he says. And since taking over the original Towson Hot Bagels on Allegheny Avenue in 2008, the family has brought their boiled-and-baked beauties to six locations scattered everywhere from Canton to Owings Mills. At THB, the bagels—crispy on the outside and dense and chewy on the inside—provide the perfect canvas for sandwiches prepared any which way, whether you're a fan of a classic schmear; bacon, egg, and cheese; or a scoop of chicken salad with lettuce and tomato.
BAR FOOD
SALLY O'S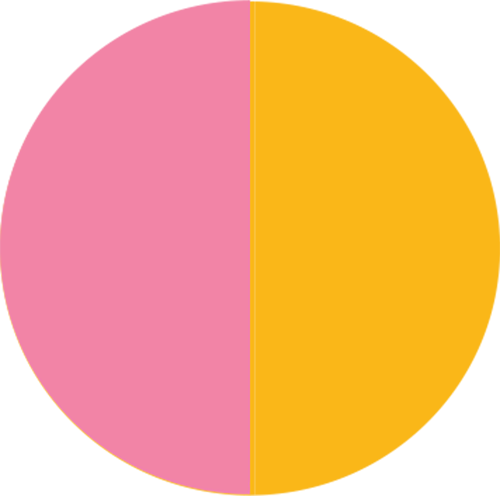 At first glance, the menu at this colorful corner bar in Highlandtown will make you want to order one of everything. ("Eat your feelings," our server, Peter, suggested to us on a recent visit.) But chef/owner Jesse Sandlin has particular fun with the shareable small plates and sandwiches—perfect for lining your stomach while sipping a beer or craft cocktail. Don't miss the birria-style carnitas tacos with gooey Oaxacan cheese, crispy chicken sandwich that gives off a sweet heat from the pickled onions and spicy mayo, or the poutine with ribeye gravy seeping in between every cheese curd and crispy fry. (Once you start to smell the truffle oil from the kitchen, get ready to chow down.)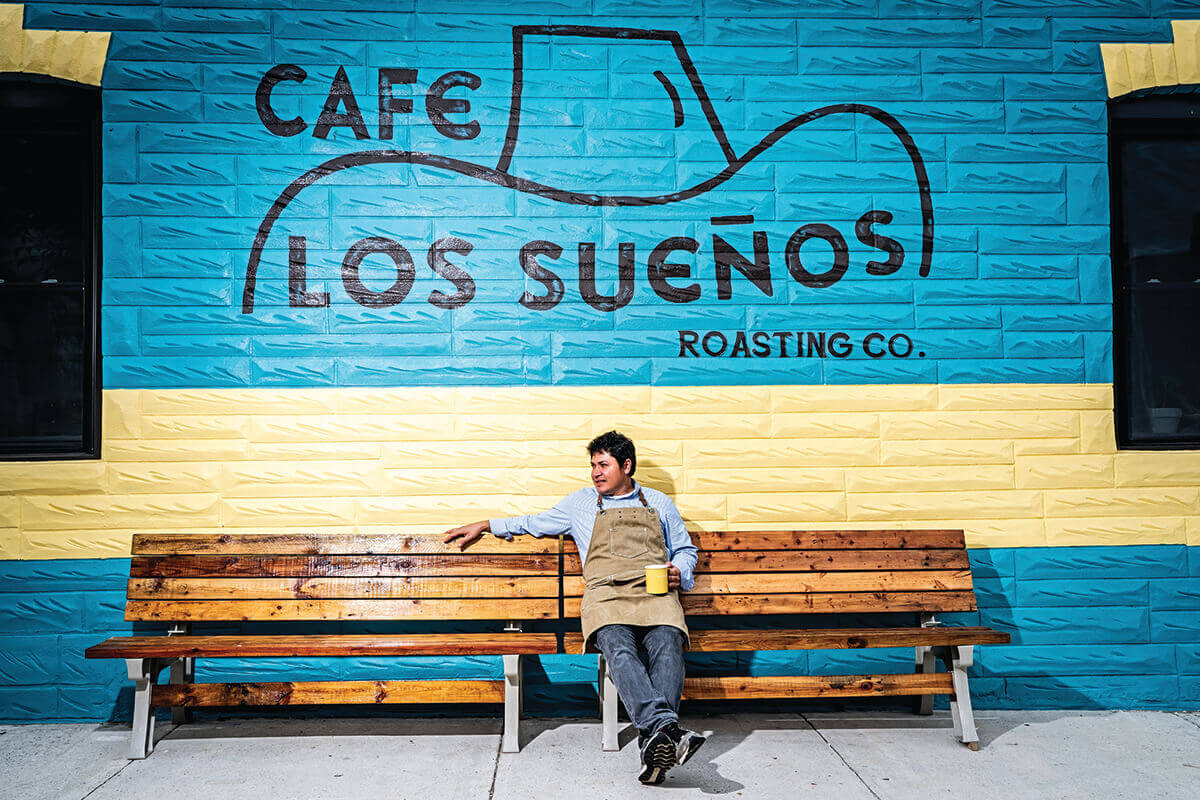 PHOTOGRAPHY BY SCOTT SUCHMAN
NEW JAVA JOINT
Café Los Sueños

Growing up amongst coffee farms in El Salvador, Carlos Payes dreamed of having a coffee business of his own. Today, that dream is fully realized as he and his wife, Elizabeth, kicked off 2021 with the opening of Remington's Café Los Sueños. The couple meticulously roasts all their beans in their shop, which is imbued with the national colors of El Salvador. Carlos even built the bar. If you seek coffee at the highest levels and have no patience for domed lids and caramel drizzles, you will love Café Los Sueños.
BREAD
MOTZI BREAD
Bakeries have boomed in Baltimore during the pandemic, and while there are plenty of terrific spots to grab a loaf, none are better than Maya Muñoz and Russell Trimmer's Charles Village shop. The couple, who live above the store, freshly mill their flour on site, use long fermentation to make their breads, and source grains from local farms. The results are ryes, baguettes, focaccias, and sweets such as the popular chocolate-chip cookies that are seriously craveworthy. The bakery, named for the Hebrew blessing over bread, recently expanded its hours and is now open Wednesdays through Saturdays. It has also started taking walk-in orders. Once you inhale the scents inside, you won't want to walk out.
BURRITOS
CLAVEL

When the pandemic struck last March, Clavel sprang into action to devise a menu that would be just as good to-go. Enter burritos. But make no mistake, the burritos at this James Beard Award-nominated taqueria in Remington aren't your typical south-of-the-border soggy fare. These come swaddled in a homemade flour tortilla and are packed with a variety of flavorful ingredients such as shrimp with queso Chihuahua and pico de gallo, pork braised with bitter orange, and lamb braised in coffee and Mexican spices—just the way they're made in chef Carlos Raba's native Sinaloa. They're the size of a football, but you can eat half now and save the rest for later. Even post-pandemic, these burritos are here to stay. They're the proverbial silver lining.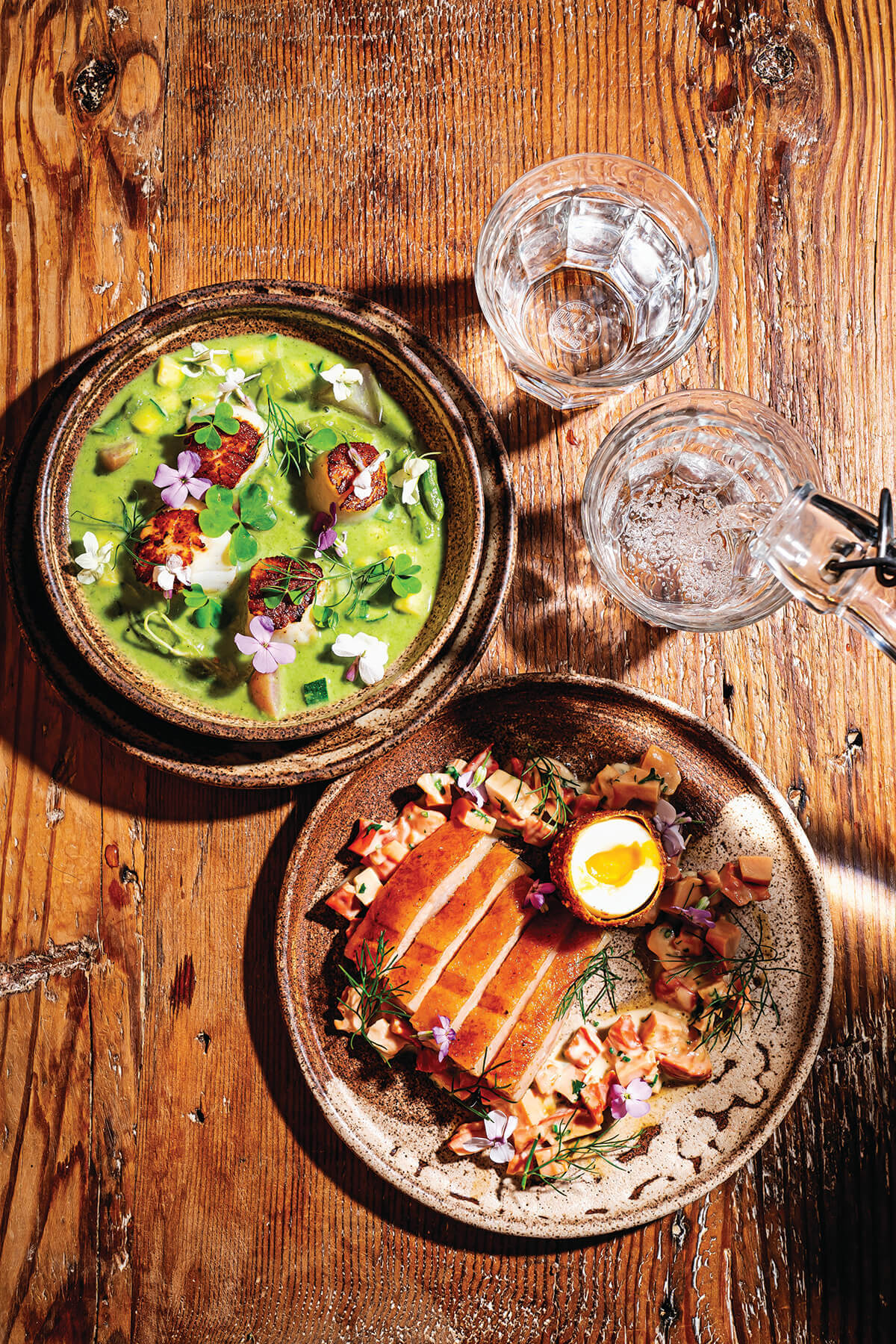 PHOTOGRAPHY BY SCOTT SUCHMAN
FARM-TO-TABLE FARE
Foraged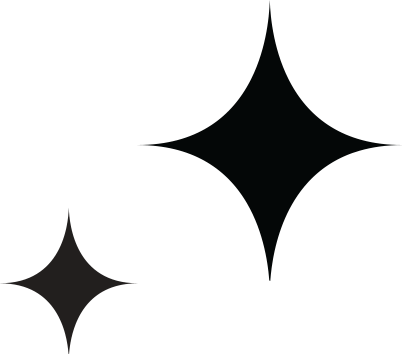 Some spots claim they are farm-to-table while secretly sourcing from Costco. But at this hyper-seasonal Hampden speck of a spot, chef Chris Amendola talks the talk and walks the walk, literally. He's out there every season foraging as much as he can—chanterelles, wood violets, and trout lilies in the spring; wineberries, blueberries, and black trumpets in the summer; and maitakes come fall. The man can make a meal out of anything, from mushroom stew with ricotta to local catfish with ramp pistou and even a "crab cake" formed out of lion's-mane mushrooms. Even at the height of the pandemic, Amendola managed to remind us of what eating from the earth is all about.
FOOD FIGHTERS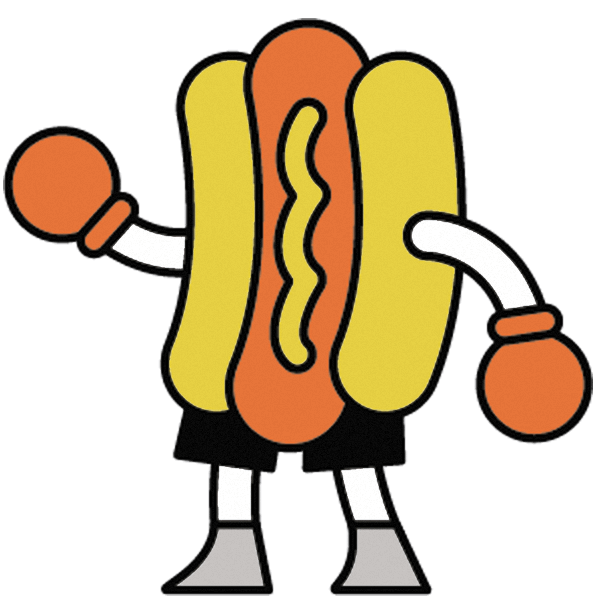 CHEF ADVOCATE
Ashish Alfred
Even when his own restaurant was closed for months during the pandemic, the Duck Duck Goose chef fought for his peers, making a plea to customers to order directly from restaurants instead of using mobile delivery apps that were tacking on exorbitant service fees.
COMMUNITY FUNDRAISER
The Famous Fund
A group of local leaders and sports legends, led by Jimmy's Seafood co-owner John Minadakis, launched this crowdfunding campaign to provide relief to local restaurants in the wake of the pandemic—raising nearly $400,000 and benefitting more than 30 spots.
CULINARY CHANGEMAKERS
Alkimiah
This joint meal distribution initiative by Mera Kitchen Collective and Alma Cocina Latina might have been born out of the pandemic, but its mission to feed those in need continues. To date, Alkimiah has served more than 130,000 healthy meals to Baltimore residents who are food insecure.
GOOD SAMARITANS
Ekiben
When a dying Vermont customer was craving their tempura broccoli, owners Steve Chu and Ephrem Abebe hightailed it six hours to her home and set up a fryer to cook it (and some spicy tofu) out of the back of their truck.
HELPING HAND
Friends and Family
On Global Pay-It-Forward Day in April, hospitality veterans Ginny Lawhorn and Ronnie Pasztor established a "Pick-Me-Up" window at their Fells Point restaurant. The program offers a free coffee and pastry to anyone in need—no questions asked.
COCKTAILS TO-GO
WET CITY
Wet City's drinks didn't miss a beat during the shutdown, even if the vessels they were poured into might have looked a bit different. (Think: boozy freeze pops and fun flamingo and shark-shaped souvenir cups.) And the to-go game at the Mt. Vernon watering hole was particularly strong, with house-brewed beers in convenient crowlers; barrel-aged, bottled sours; and seasonal cocktails—like the refreshing gin and cucumber-infused "Cucumberous" and tart "Maryland Mango" margarita—that you could pour over ice at home. Baltimore City's to-go cocktail laws were suspended on July 1, but here's the good news: Wet City's whimsical cups, which you can sip any drink in for $2 extra, are still available.
CRAB DISH
BMORE CRUST PIES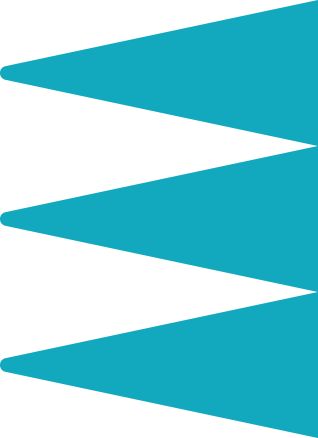 Judging by how popular her flaky, creamy, crab dip-stuffed hand pies are—online pre-orders have sold out in as little as 15 minutes—you would never guess that for more than half her life, chef Amanda Mack, at Crust by Mack, was allergic to crab. But thankfully—for the sake of all of our Old Bay and crabmeat-loving taste buds—her allergy disappeared, and Mack is now able to share the mouthwatering recipe that was initially inspired by her mom's crab dip. "Once I was finally able to taste it, I knew what I had been missing," says Mack, whose Whitehall Mill shop whips up some 400 of the Sunday-special pies per week. As Mack puts it: "They've truly become a love language at the bakery." Now that's a language we can all speak!
DIM SUM
ASIAN COURT
Broadly translated, dim sum means "heart's delight," which is a perfectly apt way to describe these small bites of deliciousness. Asian Court in Ellicott City does the Cantonese tradition in grand style every Saturday and Sunday, with rumbling carts stocked with temptations such as chive cakes, fried shrimp rolls, pork dumplings, rice crepes embracing savory fillings like beef or shrimp, and egg custard tarts for a sweet note. The process is simple: A server rolls up to your table with multiple offerings, and you point to the dishes you'd like to try. Hint: Get there at 11 a.m. when the restaurant opens and before the crowds arrive.
DOUGHNUTS
CLOUDY DONUT CO.

Let's get a couple things out of the way: First, Cloudy Donut Co. in Lauraville is open on Saturdays and Sundays from 10 a.m. to 3 p.m., but they usually sell out well before close. We recommend getting your order in during the week for pickup. Second, yeah, they are vegan, and if you have a problem with that, it's your loss, for these are among the most decadent breakfast treats in all of Baltimore. If glazed toppings like coffee espresso, raspberry lime, and blueberry sound appealing (and they should, because they are!), you are in for a real treat at Cloudy Donuts.
FARM STAND
MISTY VALLEY FARMS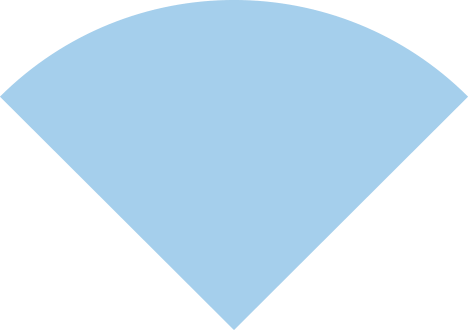 A visit to this splendiferous Baltimore County farm stand on Falls Road in Cockeysville is like taking a crash course in growing. Follow the seasons with every visit to the stand. Look for strawberries, spinach, fresh-cut flowers, peaches, and plums in the warmer months and pumpkins, potatoes, apples, and gorgeous gourds in the fall. The people who work there are always helpful and happy to offer recipes for rhubarb, show you how to pick the ripest melon, or explain the difference between scallions and spring onions. And if the Ruxton Road exit off 83 is more convenient to your home, there's also a satellite roadside stand from May through the end of October.
FAST-CASUAL CONCEPT
TOKI TAKO
Don't be fooled by the fast-casual, get-it-to-go atmosphere at this adorable spot at The Rotunda. Everything is made by hand and to order. Brought to you by The Local Fry owners Liz and Kevin Irish, Toki Tako is an introduction to Korean fare, including items like pork belly with pineapple kimchi or spicy chicken with corn cheese, served in a bento box or lettuce wrap. To make the dishes less intimidating to newbies, one of the clever constructs is that any filling can be served in a flour tortilla, or "tako." The DIY meal kits are great for a big group and are a nice way of taste-testing an array of items.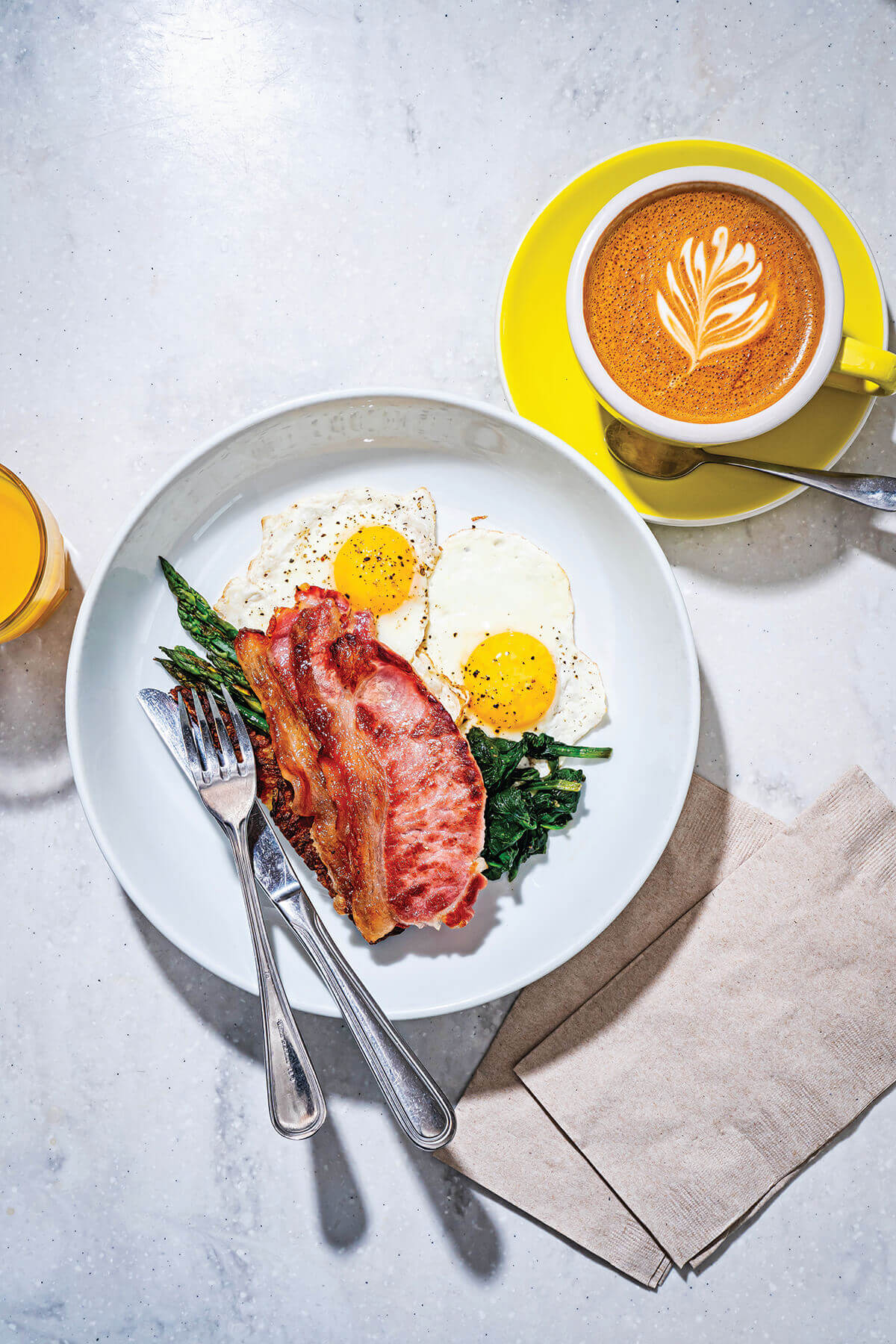 PHOTOGRAPHY BY SCOTT SUCHMAN
BREAKFAST
The Corner Pantry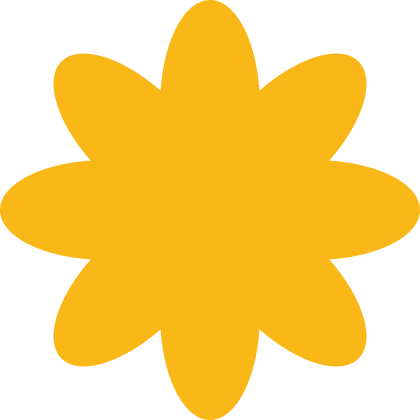 There's no better kickstart to our day than breakfast at The Corner Pantry. The newly renovated space, with its soothing white and gray color palette, puts us in a good mood, and the food, well, where do we start? There's the customary muesli or pancakes and bacon, but also delectable dishes you won't find anywhere else, such as the quinoa bowl with turmeric, spinach, and scrambled eggs; beet-cured salmon on rosemary bread; and a classic English breakfast of soft-boiled eggs with "soldiers." On your way out, get some scratch-made baked goods to-go—the fruitfilled scones and cheddar biscuits will fortify you for the rest of the day.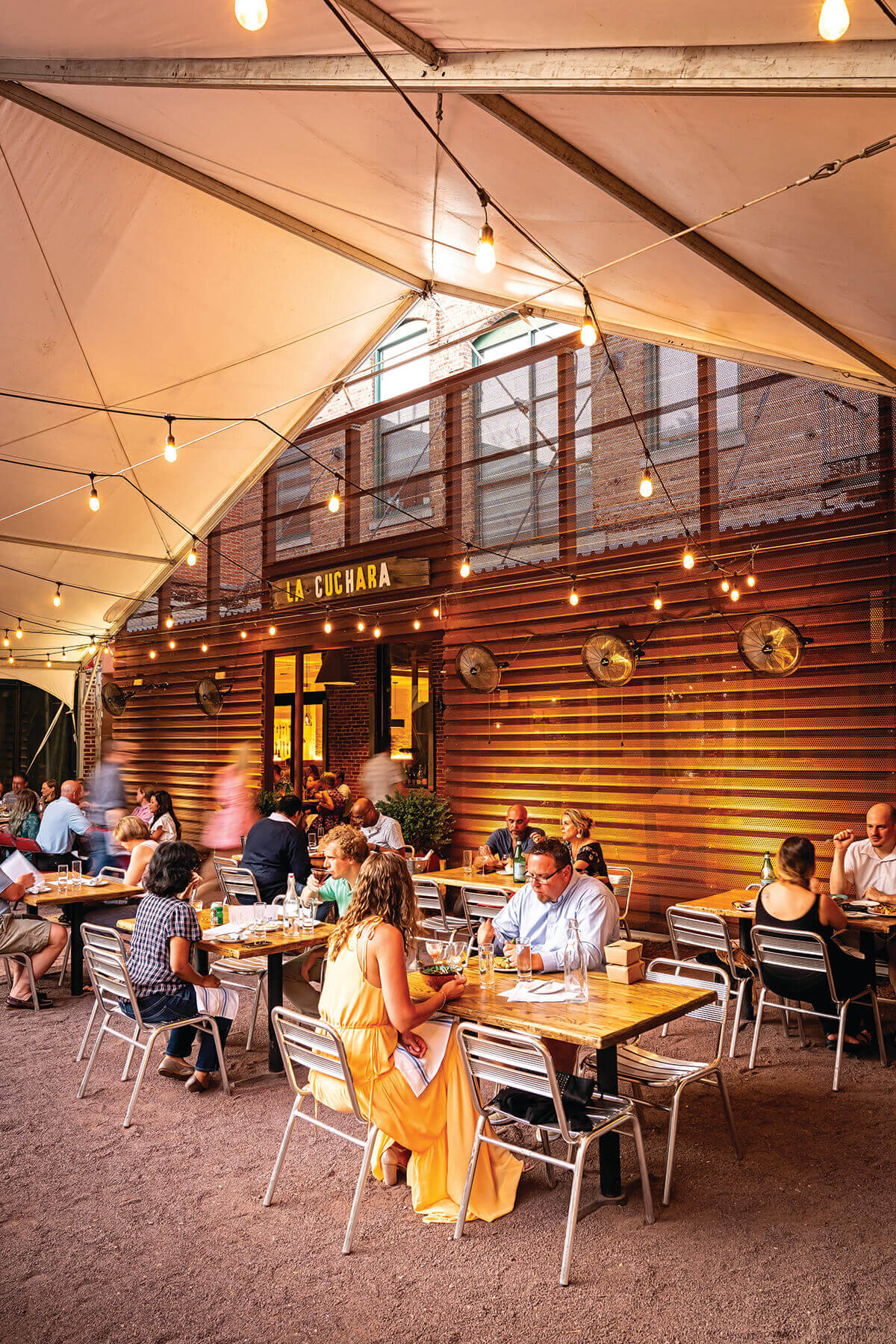 PHOTOGRAPHY BY SCOTT SUCHMAN
OUTDOOR DINING
La Cuchara

Throughout the pandemic, there were yurts and igloos, plastic bubbles, sidewalk cafes, and outdoor dwellings of every conceivable kind. We loved them all, but the voluminous tent at this Hampden-Woodberry restaurant with the Basque bent really took it to the next level (especially since there were space heaters in the cooler months and fans in the warmer ones). Although pandemic restrictions are finally lifting, we're happy to say that the structure is now a permanent part of the patio and the most in-demand seat, even with indoor dining now in full swing. Think of the tent as a dining destination and a glamping spot all in one.
FOOD HISTORIAN
TONI TIPTON-MARTIN
Toni Tipton-Martin—recent Julia Child Award winner, editor-in-chief of Cook's Country magazine, and author of several books, including the James Beard Foundation Book Awards winner The Jemima Code—relocated to Baltimore in 2019 and is refurbishing one of the "painted ladies" in Charles Village. The parlor will be used to film food segments for her website and a basement library may house her collection of more than 3,000 cookbooks, among them about 400 honoring Black food culture. The oldest tome dates to 1827. "It's open for discussion," she says about where the books will go. "But now that I've received the Julia Child Award [accompanied by a $50,000 grant], it will allow me to fulfill my dream of using them to teach the next generation about food writing and publishing." In the meantime, she's working on an African-American cocktail book.
FUSION FARE
PAPI CUISINE

Chef Alex Perez's influences range from Latin America to the Caribbean to the American South. His talents are universally appreciated, as evidenced by the diverse crowds that have flocked to Papi Cuisine, first at its original Fells Point location, and now in its much larger Federal Hill space. You probably know about the crab cake egg rolls, which are as delicious as they look on Instagram, but don't ignore dishes like the lamb chops coated with a honey jerk sauce that delivers the perfect combination of sweetness and spice. It's been a meteoric rise for Perez, who started Papi out of shared commercial space B-more Kitchen in Govans. Taste his food and you'll see why there are no signs that he's slowing down.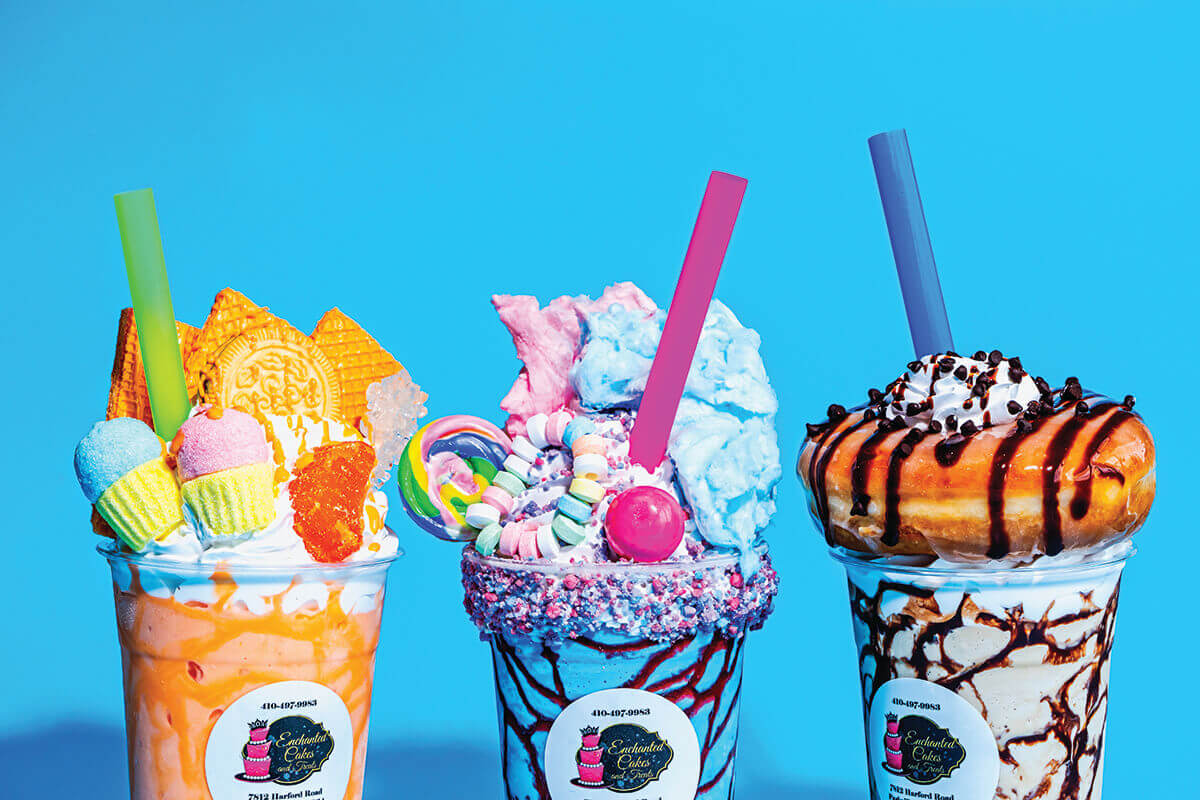 PHOTOGRAPHY BY SCOTT SUCHMAN
MILKSHAKES
Enchanted Cakes and Treats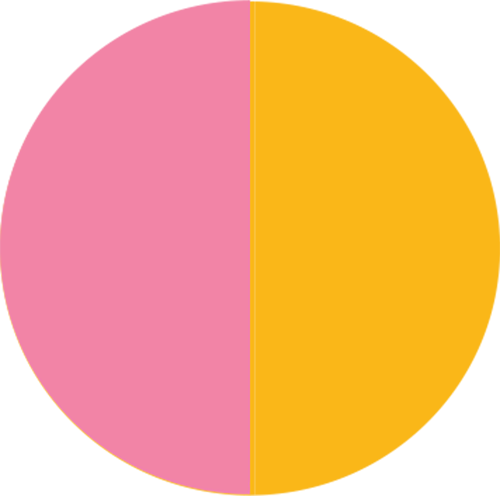 Sure, you'll find beautiful baked goods at Enchanted Cakes and Treats in Parkville, but another reason to visit is the rich, thick milkshakes topped with fun garnishes like Goetze's Caramel Creams, pretzels, mini peanut butter cups, and caramel popcorn. The frothy confections come in flavors like S'mores, Fruity Pebbles, Cotton Candy, Salted Caramel, and Chocolate Peanut Butter. There's only one inside table for now, but look for more seating in the future. Owner Carrie Shelley, who took a cakedecorating class that changed her career path, pours creativity into all her products. As she says, "I love the art of this."
SUBURBAN STALWART
Linwood Dame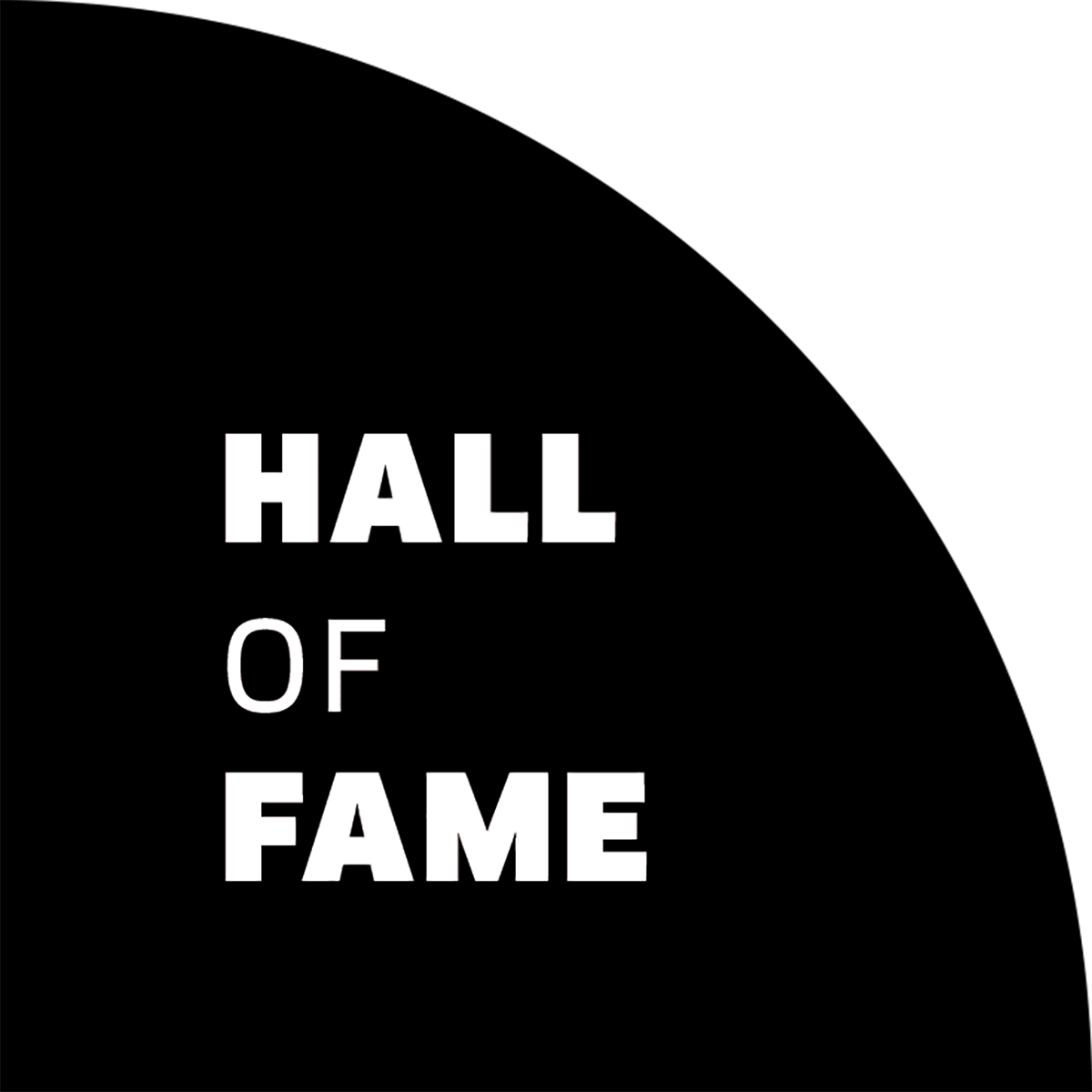 You haven't been to Linwoods unless you've fist-bumped with the restaurant's namesake, owner Linwood Dame who, at 6-foot-3, stands larger-than-life at the grill line in his towering toque. With 33 years of experience behind the pass at the fine-dining establishment in Owings Mills, Dame is equal parts general, mentor, and host as he inspects each plate and greets guests by name. And his food is always fabulous.
ICE CREAM
CORAZÓN HELADO
In America, a popsicle is what you eat after you've had your tonsils out or need to cool off on a sweltering summer's day. In other words, they are the dessert of last resort. But Corazón Helado in Highlandtown is a revelation. This new Mexican-owned and operated ice-cream spot slings everything from good old-fashioned cookies and cream to churros, but it's the paletas, Mexican popsicles, that are the true highlight. The flavors, some boozy (tequila, salt, and lemon; red wine and basil), mostly fruity (strawberry peppermint, mango chamoy) are one of a kind. You'll never look at a popsicle the same way again.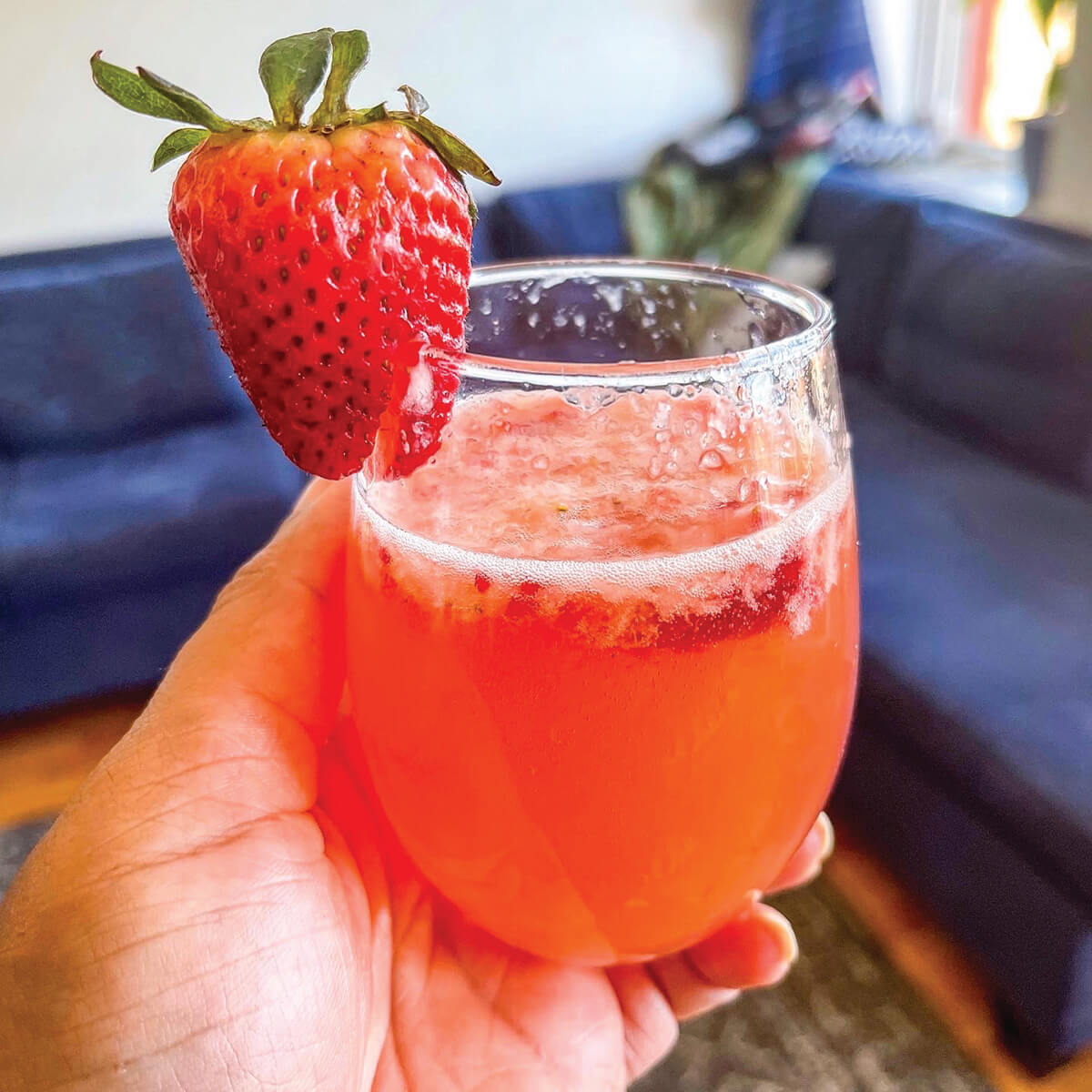 COURTESY OF SIMONE PHILLIPS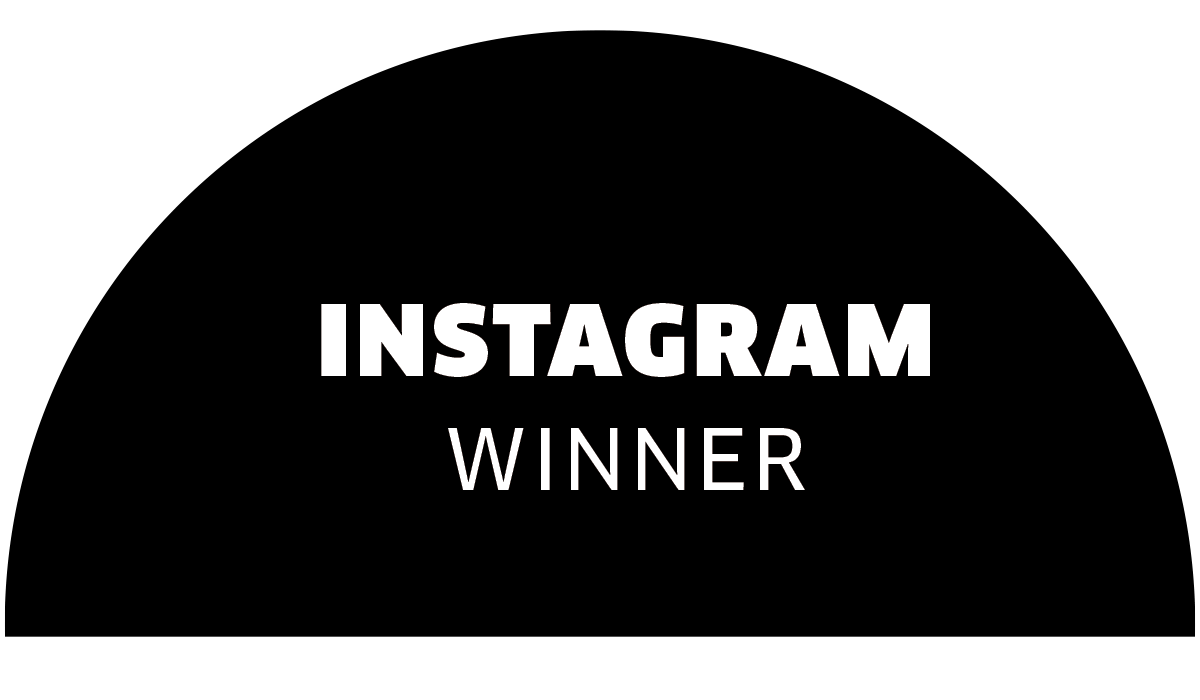 @charmcitytable
Simone Phillips, better known as Charm City Table on her blog and social media, wants to make a difference. Phillips strives to bring attention to the city's diverse restaurant scene and its hidden gems. "Baltimore is a food city," she says. "There are a lot of options." For Black History Month in February, she highlighted a Black-owned restaurant each day. Recently, she set up a Patreon account to share more food information with her members. "It's where I get a circle of people who support me and give me feedback on what I'm doing," she says. "I get a lot of questions about food blogging. It's lifting the veil off that world."
JUNK FOOD
MOZZARELLA STICKS AT THE FOOD MARKET
Let's face it, once your kids have gone and grown, much as you miss them, you might miss mozzarella sticks even more. You now have permission to get them again. Food trends come and go, but mozzarella sticks, especially the ones at Chad Gauss' foodie favorite (both in Hampden and a new location in Columbia), are a classic. Hard to say what elevates these above the ordinary, but we'll try. There's the well-seasoned breadcrumb coating, the high-quality cheese melted to create just the right gooeyness, and the spicy house-made tomato sauce for dipping. The aptly named "Big Ole Mozzarella Sticks"— measuring nearly a foot long— come three to an order. Share them or do we as we do and just call them dinner.
NEW DATE NIGHT SPOT
CINDY LOU'S FISH HOUSE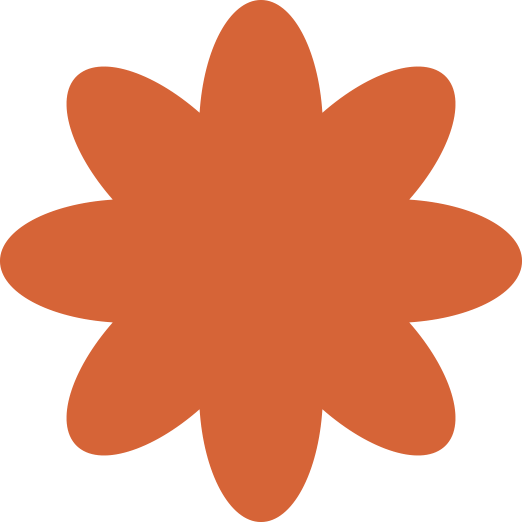 Now that it's safe to go out again, it's nice to know there's a place to share with that special someone. Owners Tony Foreman and chef Cindy Wolf's fine-dining spot inside the Canopy by Hilton Baltimore Harbor Point Hotel is date-night dining perfection. The waterfront view of the Baltimore skyline is gorgeous, whether you're sitting outside on the charming patio or inside enjoying the warmth of the in-line fireplace. Start with a glass of Champagne and a plate of local oysters (you know what they say), pause for a playful game of billiards in the back, move on to the shared snack plate of Virginia ham, hush puppies, and buttermilk biscuits, and finish with something decadently chocolatey for dessert. It's only been open for nine months, but we know of at least one marriage proposal that happened there.
RESTAURATEUR ON THE RISE
LYDIA CHANG
A name can only take you so far. If Lydia Chang didn't know how to run a Chinese restaurant so high caliber that the likes of Esquire have taken note, the fact that she's the daughter of renowned Washington- area chef Peter Chang wouldn't make a dumpling of difference to Baltimore diners. But take one bite of dishes such as blue crab steamed buns, crispy bamboo fish, or the Peking duck at her Canton restaurant NiHao and it's clear that Chang has the chops.
SANDWICHES
LE COMPTOIR DU VIN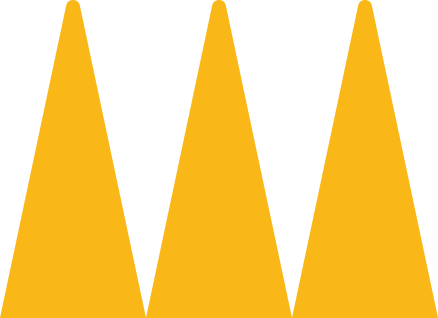 Our hearts broke just a little when the Station North Bon Appétit darling Le Comptoir morphed from one of Baltmore's best restaurants to a hybrid grocery/bottle shop during the pandemic. But we worried for naught. Rosemary Liss and her partner, chef Will Mester, turned lemons into lemonade by featuring their greatest hits to-go, including lentils and pâte—and a new item: a variety of sandwiches on house-made focaccia, including a luscious tuna salad with Calabrian tapenade, an oh-so-French Jambon Beurre (ham and butter), and an Italian sammie with finocchiona salami, mortadella, tapenade, and colatura. Get them to-go for lunch or for dinner, grab some for a picnic with friends, or do as we've done and eat one in your car on the way home—they're that irresistible.
SCENE (CITY)
ATLAS RESTAURANT GROUP

While we long ago lost count of how many spots this ambitious restaurant group even owns—21 nationally at press time (18 in Baltimore)—eating at Azumi, Bygone, Tagliata, et al is much more than a meal. Dining at an Atlas restaurant is always an experience thanks to their buzzy bars; sexy, swanky interiors (Patrick Sutton, you rule); thumping house (or live) music; glitzy show girls (hello, Monarque!); fire pits galore; and aspirational menu items like the shellfish towers at Loch Bar or Dover sole at The Bygone. Atlas owners (and brothers) Alex and Eric Smith have traveled here, there, and everywhere to create destinations that are about way more than dining—and it shows.
SCENE (COUNTY)
TARK'S GRILL & BAR
Just when we were down and out during the pandemic and thought we'd never ever eat out again, Lutherville-Timonium hotspot Tark's came to the rescue with their gorgeous courtyard patio. Think: pergola, fire fountain with water feature, a new outdoor bar area, a bevy of space heaters, and lush greenery. This Green Spring Station spot has always drawn a steady stream of the see-and-be-seen crowd (former Maryland State Department of Education superintendent Nancy Grasmick and PR maven Edie Brown are regulars). But the thirsty (and hungry) throngs have grown even more thanks to a stunning new interior space, safety-first precautions such as plexiglass dividers between booth tables, and a fabulous new takeout program. Who says the 'burbs are boring?
SNOWBALL
SNOW CONE SISTERS
Typically, Baltimoreans raise an eyebrow if you refer to our token treats as "snow cones," rather than snowballs. But the name of this cafe, set in the sculpture garden at the Baltimore Museum of Art, gets a pass because of its clever homage to the museum's famed collection acquired by sisters Claribel and Etta Cone. Now in its sophomore season, the weekend cafe is the perfect pit stop if hunger pangs strike while strolling the grounds. And its namesake icy domes—available in classic flavors such as Tutti Frutti, Skylight, and Egg Custard—topped with requisite globs of gooey marshmallow definitely pass the Charm City test.
SUSTAINED EXCELLENCE
THE HELMAND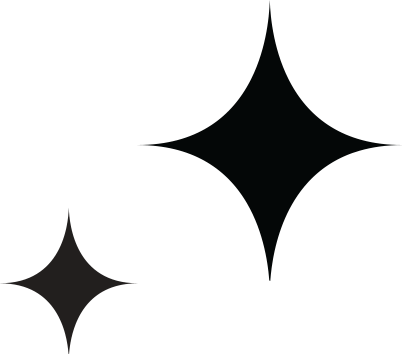 It would be easy to take a restaurant like The Helmand for granted. It would also be foolish. For more than 30 years—an eternity in the restaurant world—this Mount Vernon staple has been churning out Afghan dishes that highlight the region's deep traditions and complex flavors. The Kaddo Borwani, pan-fried baby pumpkin seasoned with sugar and served on yogurt garlic sauce, is a legend in its own right, but other classics on the menu, like Aushak, ravioli filled with leeks and topped with ground beef and mint, hold up as well. After all these years, The Helmand may not be the sexiest restaurant in town, but it's still oh-so-satisfying.
WINE SHOP
THE WINE SOURCE
From its humble beginnings up the street as Rotunda Wine and Spirits, Hampden mainstay The Wine Source remains Baltimore's uncontested destination for wine enthusiasts, beer afficionados, spirits fans, and cheese heads alike. Regulars to The Wine Source appreciate their seasonal displays, a section for budget-friendly wines for vinous explorations, and an enormous cold box dedicated to all manner of beers, as well as a big selection of chilled wines. A cheese and cured meat selection to rival the finest gourmet boutique also boasts fine chocolate and artisan breads. A generous collection of liqueurs, cordials, and fine spirits mainstays round out the experience.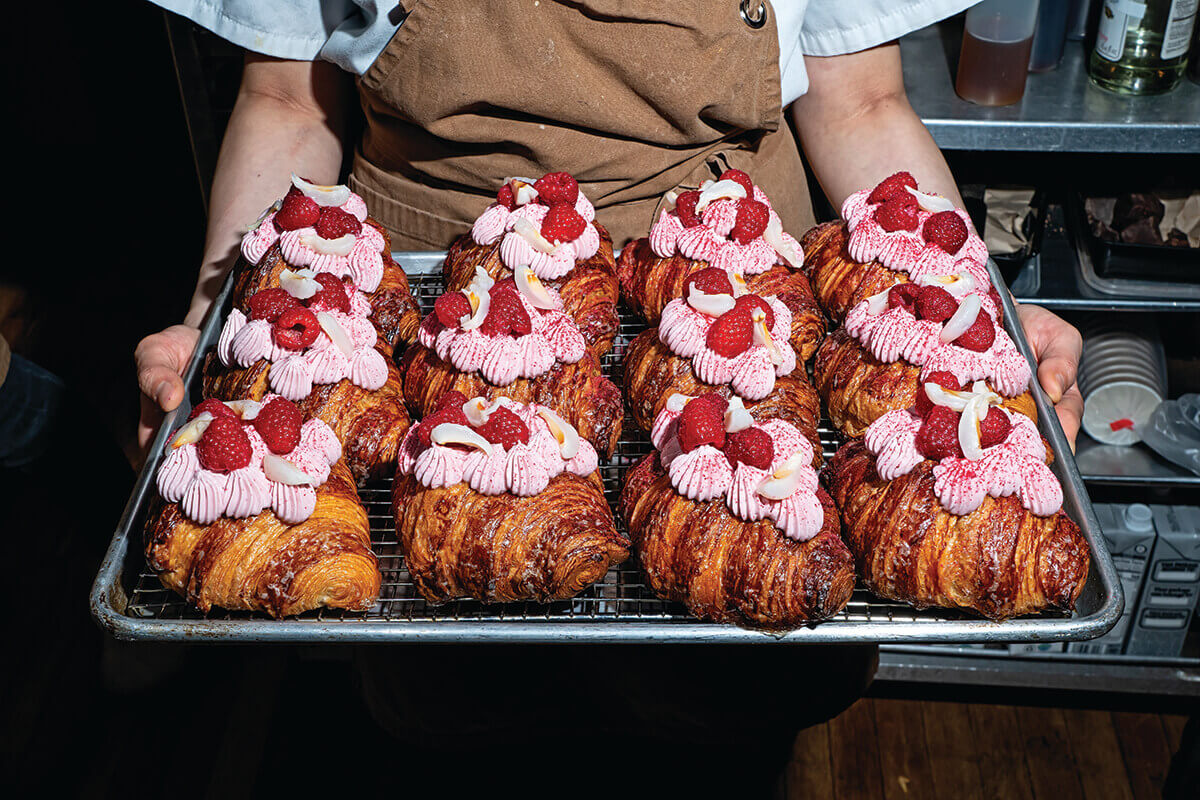 PHOTOGRAPHY BY SCOTT SUCHMAN
NEW BAKERY
Café Dear Leon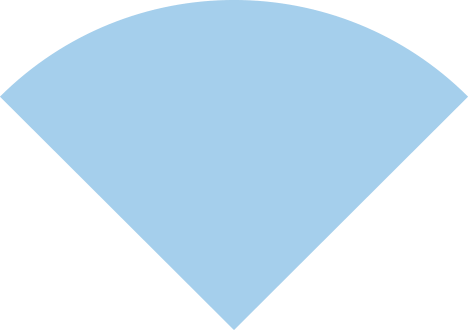 On weekends, the lines outside this Canton hot spot start forming around 6 a.m. and usually don't dissipate until the little coffee shop and bakery closes. What's inside that's worth the wait? Everything. Their muffins (like the outstanding blueberry and cream cheese variety), galettes, quiche, cookies, crullers, and croissants are all to die for. If a crab and egg-salad sandwich (a cousin of the café's beloved Tamago Sando) is available, grab one. Dear Leon's bake schedule is broken into hourly segments and changes each month, so be sure to do your research before going. And wear comfortable shoes.
Find the Best in Baltimore