Best of Baltimore
Best of Baltimore 2021: News & Media
Our annual compendium of the people and places that make Charm City great.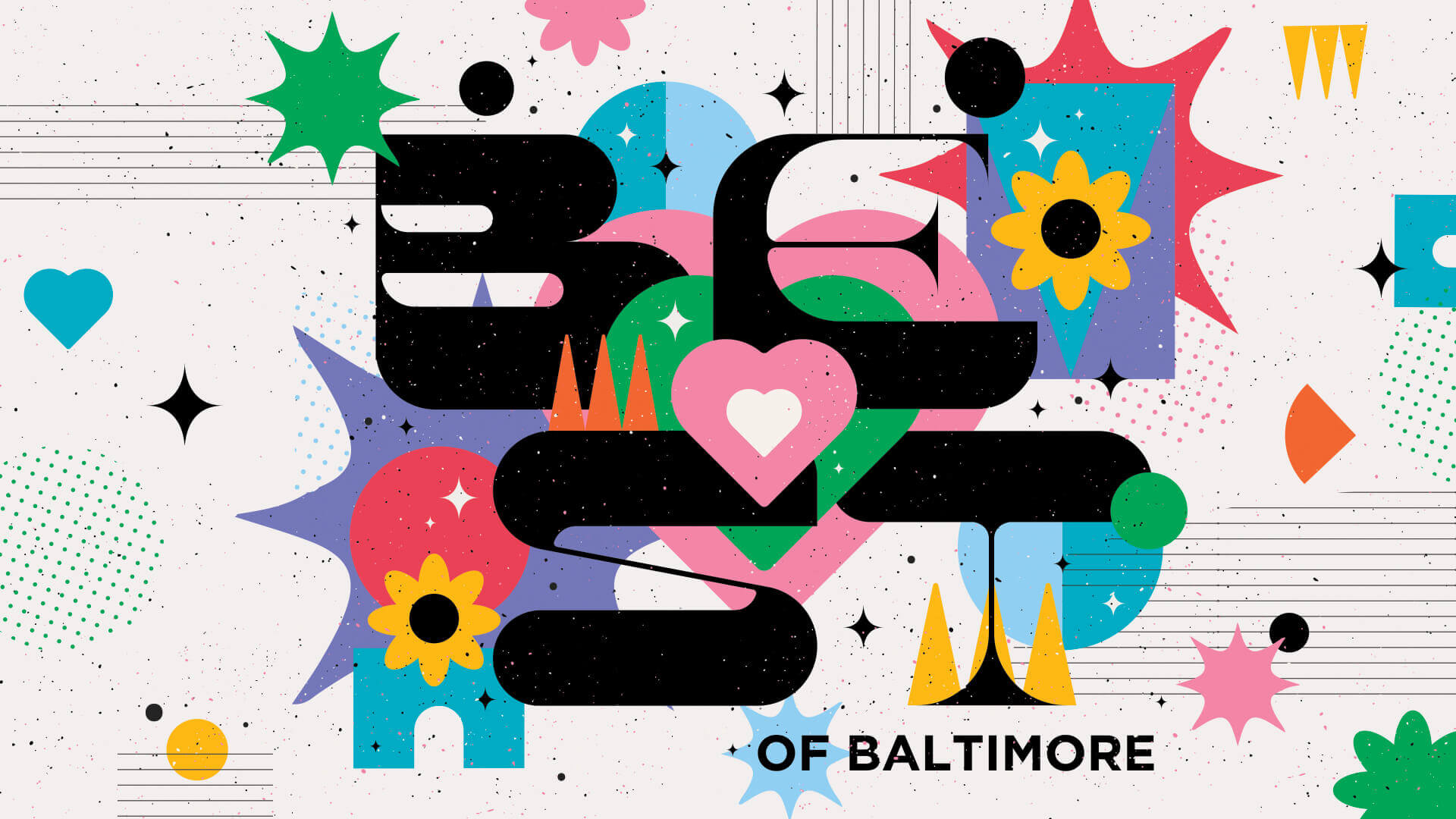 August 2021
Photography by Schaun Champion, Mike Morgan, Philip Muriel, Christopher Myers, Matt Roth, Sean Scheidt, and Scott Suchman
---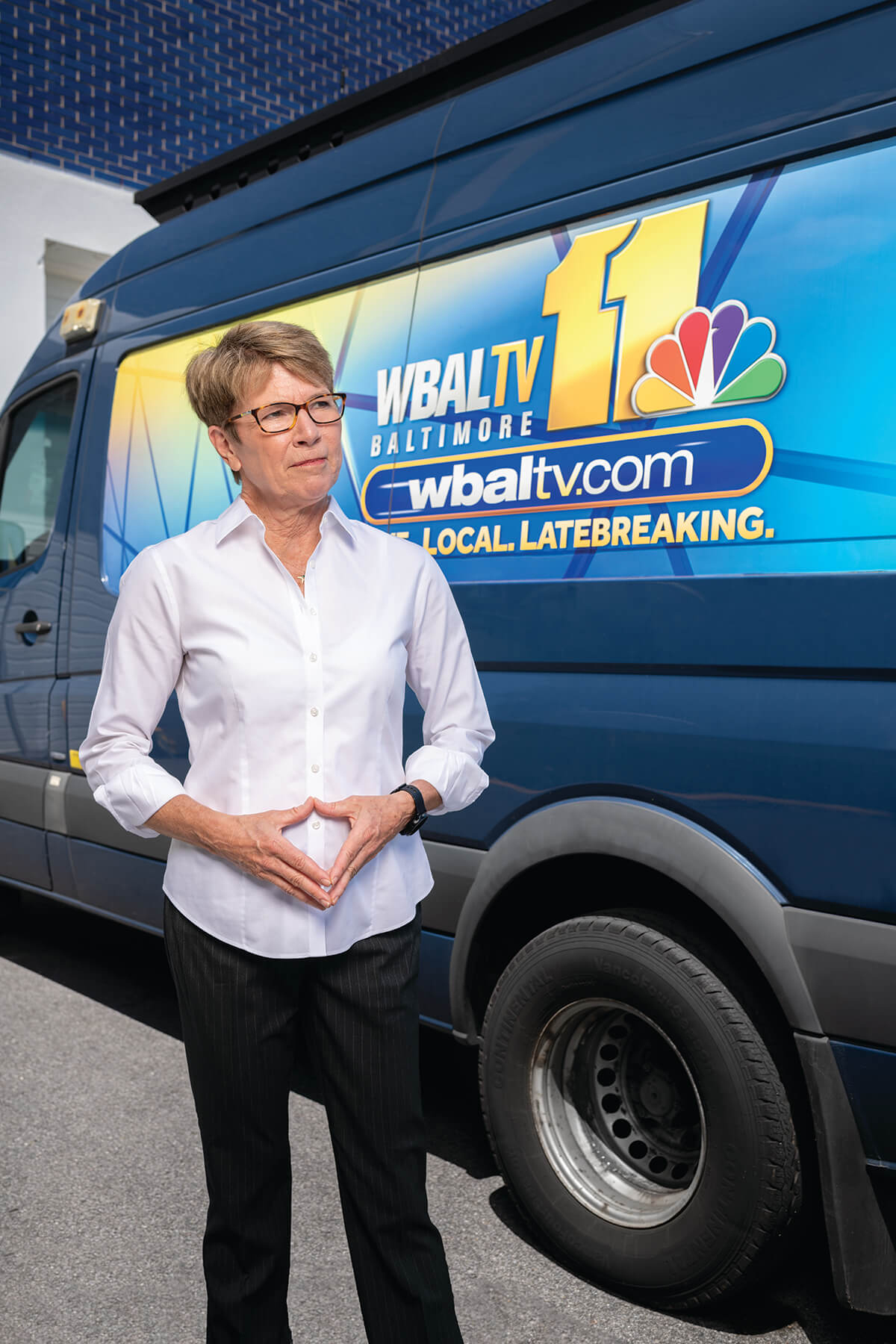 PHOTOGRAPHY BY MIKE MORGAN
STAYING POWER
Jayne Miller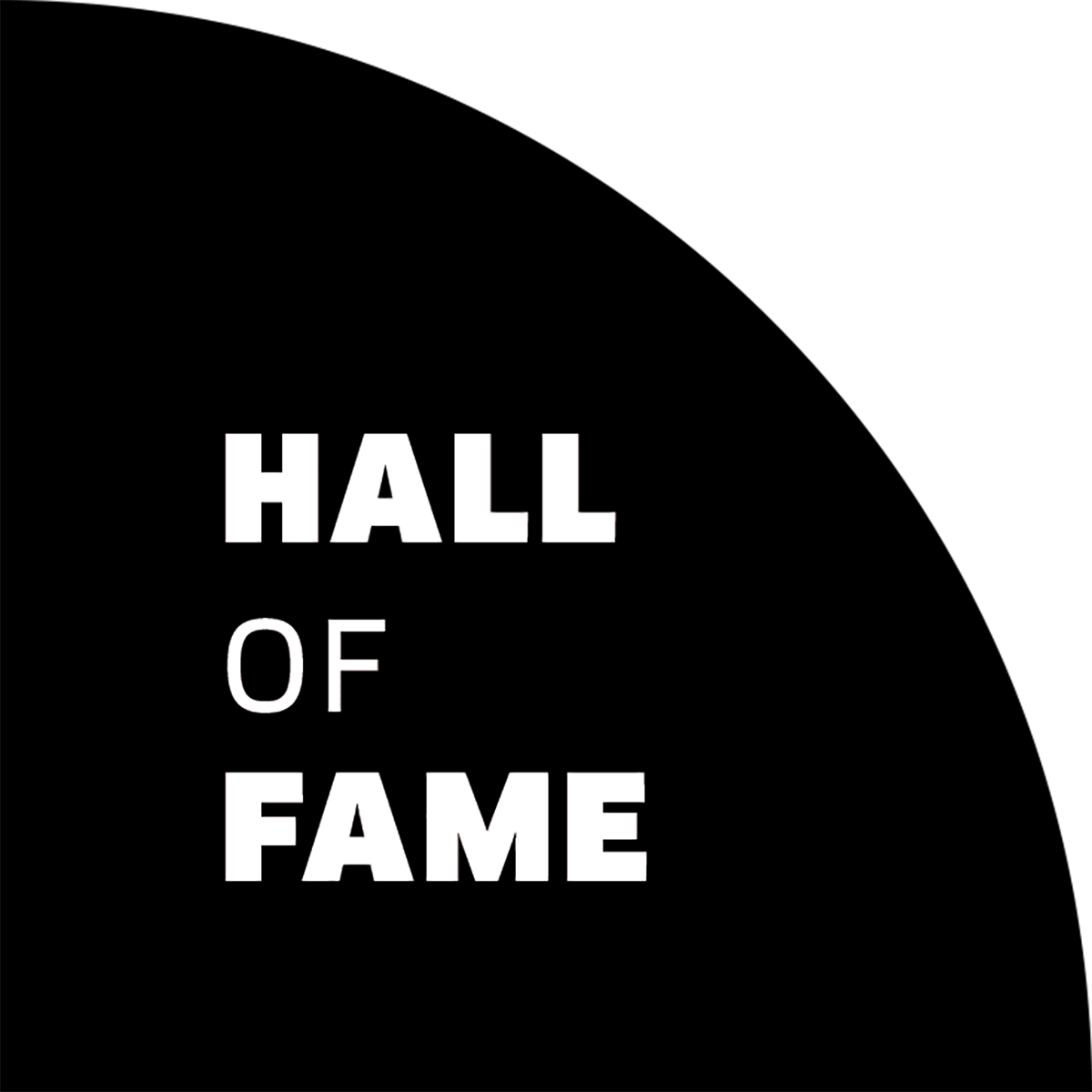 The indefatigable chief investigative reporter with WBAL-TV's "ITeam," Jayne Miller needs no introduction to Baltimoreans after more than 35 years with the station. In 2016, she won a DuPont Award from Columbia's School of Journalism. In 2012, she won a National Edward R. Murrow Award, and still no one breaks more news in Baltimore, from City Hall to crime to COVID-19 reports over this past year. Last February, she tested positive for COVID, and while recovery from the virus has been slow, she kept working remotely and—true to form—never stopped reporting.
ACCOUNTABILITY REPORTING
BALTIMORE BREW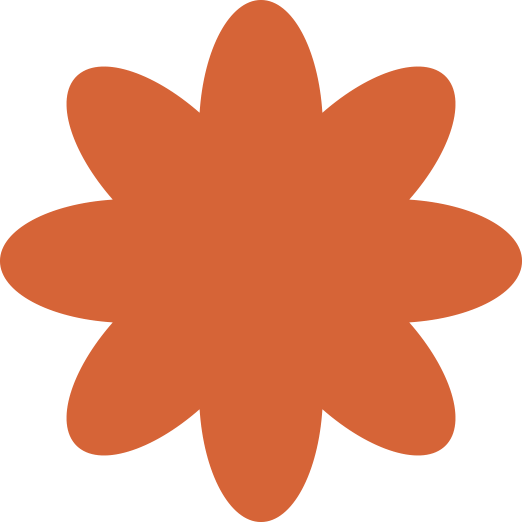 Led by Fern Shen and Mark Reutter, The Brew remains a must-read for its aggressive City Hall reporting. They broke the story about Baltimore City State's Attorney Marilyn Mosby's extensive workday travel away from Baltimore and travel business start-up plans while also shining a light on Baltimore's sewage and water-bill crises and developer controversies.
BIRD CALLER
BEN MCDONALD

Baseball has always been a game for the ears as well as the eyes. McDonald's Louisiana drawl may not sound like Bawlmer, but his easygoing manner, baseball insight, knowledge of team history and today's younger players, and love of the game make rebuilding easier to bear.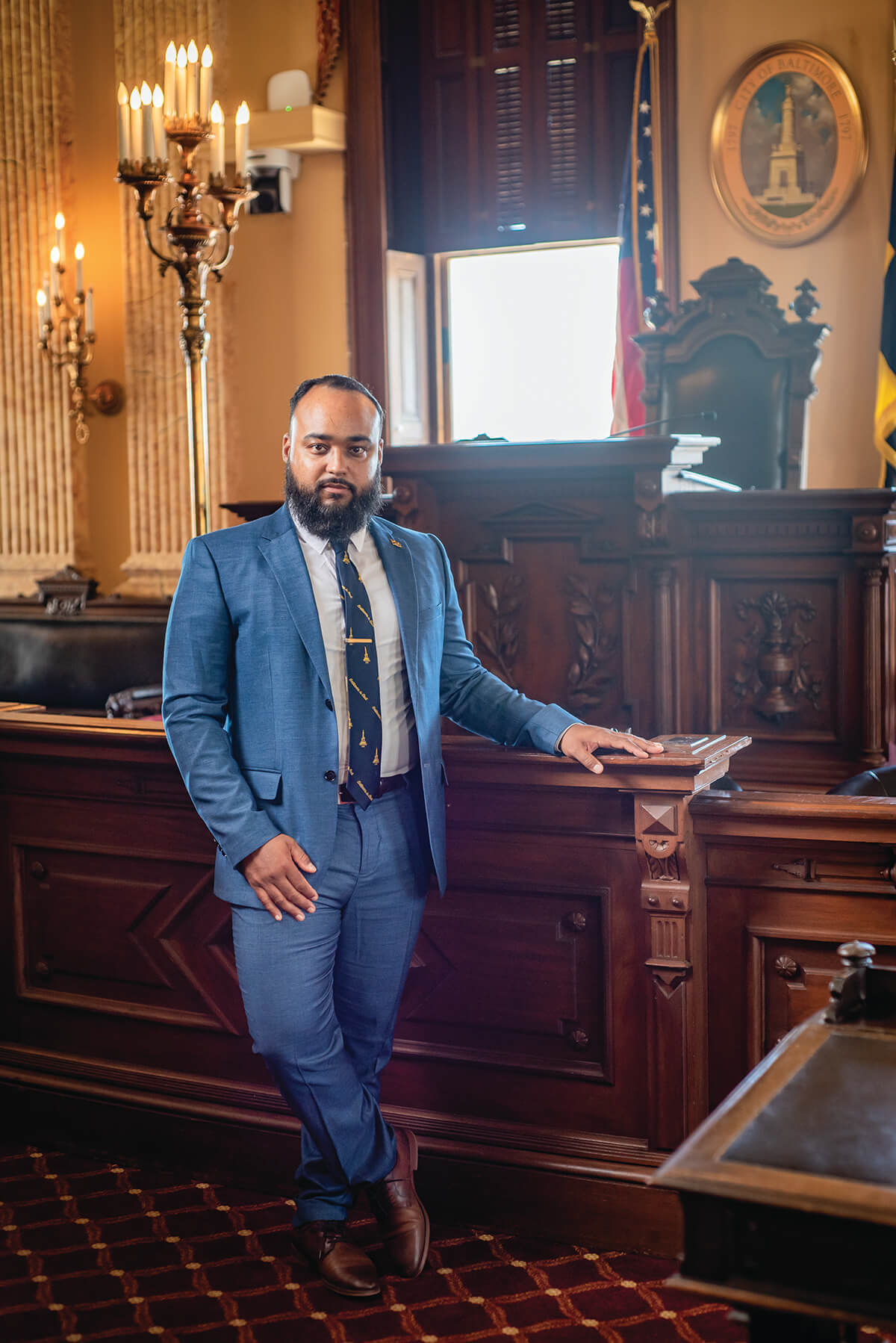 PHOTOGRAPHY BY PHILIP MURIEL
UNSUNG LEGISLATOR
Councilman Kristerfer Burnett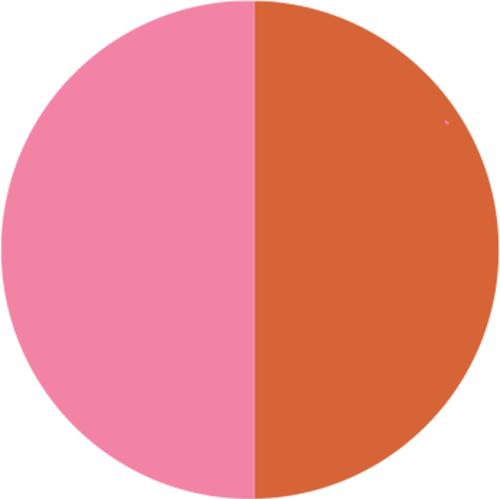 Elected in 2016, the lifelong Baltimorean manages to represent District 8, remain an independent voice on the City Council, and pass meaningful legislation—while rarely garnering headlines or controversy. Burnett authored the legislation that created the city's Human Trafficking Collaborative. Last year, he passed a bill that required vacant buildings to display informational QR code signs providing updates about plans, notices, permits, and the owner or responsible agent's contact information. This year, he sponsored legislation that placed a temporary ban on the use of facial-recognition software, which studies show has problems accurately recognizing minority faces.
CITY AGENCY ON SOCIAL MEDIA
BALTIMORE CITY HEALTH DEPARTMENT
With the COVID-19 virus, the Health Department has a critical role to play in getting public health messaging out. To that end, the agency has been smart, clever, and, unusual for a health department, snarky and funny in all the best ways, deploying memes and GIFs to confront fake science and anti-vaxxers.
EFFORT IN A LOSING CAUSE
STEWART BAINUM JR.

Marylander and Choice Hotels Chairman Stewart W. Bainum Jr. ultimately failed in his bid to rescue The Sun from the clutches of hedge fund Alden Global Capital, which is already cutting costs at the paper. Hopefully, the "Save Our Sun" campaign by Sun journalists will continue to seek local ownership of the paper. Meanwhile, Bainum says he hasn't given up hope of returning Sun ownership to Baltimore. Stay tuned.
FEATURE DOC
SONJA SOHN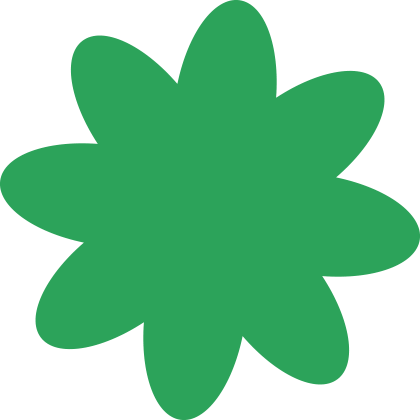 Sohn, who played Det. Kima Greggs in The Wire, directed the HBO documentary Baltimore Rising in 2017. Her new doc, The Slow Hustle, which premiered at the AFI Docs film festival, explores the complex issues surrounding the mysterious death of veteran police detective Sean Suiter while on duty.
FOND FAREWELL
JOHN MCINTYRE
John McIntyre was hired in 1986 as a copy editor by The Baltimore Sun, eventually rising to director of the copy desk before accepting a recent buyout from the daily's new corporate owners. It's a well-deserved retirement, but bittersweet news, in particular for local grammarians, who've come to know the bow-tied McIntyre through his deadpan blog and video posts on the art of editing. Suffice to say, the former president of the American Copy Editors Society and author of two books on his area of expertise has become something of a living legend in Baltimore journalism and writing circles.
SMART WOMEN WORTH A FOLLOW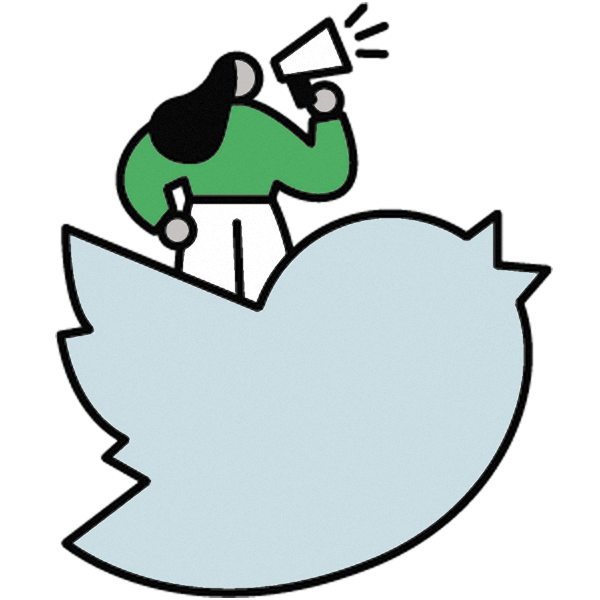 ACTIVIST
Caitlin Goldblatt
Almost 50 groups came together under the diverse Baltimore Renters United coalition to defeat potentially harmful legislation for tenants this spring, in large part through Goldblatt's organizing and social media efforts.
ART NEWS
BmoreArt and Cara Ober
An art critic without peer in the city and the founding editor of BmoreArt, Ober and her team do the best—and only truly critical—art reviews in Baltimore. They also tackle the art news of the day like no one else.
CLIMATE REPORTER
Dharna Noor
Formerly of The Real News and still based in Baltimore while now reporting for Gizmodo ("We come from the future") and Earther, Noor has been diligently covering local, state, national, and global climate issues for years. With climate change issues more urgent than ever and under-reported, Noor's Twitter feed remains a one-stop shop for the latest reality check.
EYES ON THE PRIZE
Stephanie M. Smith
In her day job, the Baltimore state delegate serves in the City's planning office, focusing on equity and engagement. Not surprisingly, the Howard University School of Law graduate tweets city updates around vaccinations and cooling centers while also curating and sharing the most compelling political and social justice stories of the day.
SHARP ELBOWS
Justine Barron
The independent journalist isn't shy about going after people on social media, but there is no disputing her investigative reporter bona fides.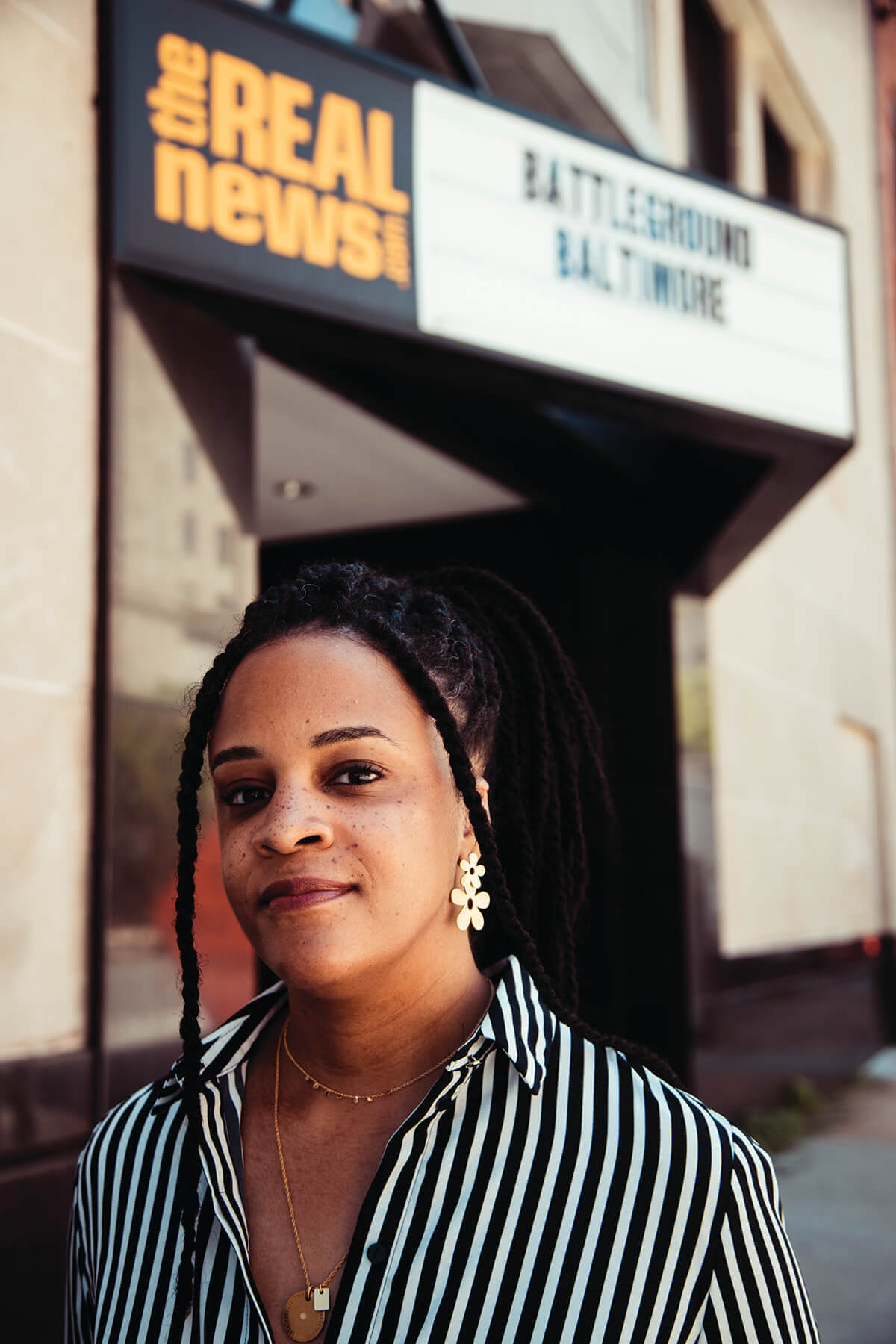 PHOTOGRAPHY BY SCHAUN CHAMPION
STRAIGHT SHOOTER
Lisa Snowden-McCray
The managing editor of The Real News and editor of the Baltimore Beat drives the daily political dialogue on Baltimore Twitter with a keen eye for what's newsworthy and an unmistakable fearlessness—filling a void since The Sun bought, and then predictably folded, its rival alternative weekly, the City Paper. Snowden-McCray and colleague Brandon Soderberg's weekly round-up for The Real News remains a must-read for its context of burgeoning local issues, but the way Snowden-McCray has leveraged social media, keeping the important stories of the day front and center until City officials can't ignore or sweep them under the rug any longer, has changed Baltimore's journalism landscape.
NATIONAL NEWS ANCHOR
CNN'S VICTOR BLACKWELL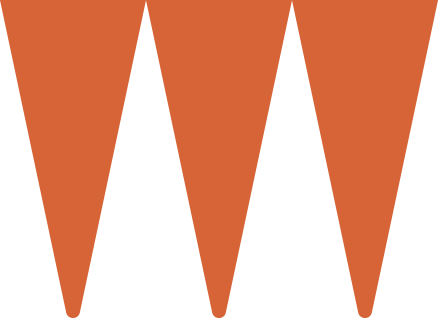 In April, the former Milford Mill Academy class president and Howard University broadcast journalism major got a well-deserved promotion from CNN's weekend lineup to co-hosting the network's weekday 2 p.m. slot. Two years ago, Blackwell memorably—and emotionally—defended his hometown when former President Trump attacked Baltimore. But day-in and day-out, it's Blackwell's skills as an interviewer and preparedness that set him apart—like when a Texas legislator told him he needed to read his bill and Blackwell lifted up his copy from his anchor desk.
---
Find the Best in Baltimore