Best of Baltimore
Best of Baltimore 2021: Style & Wellness
Our annual compendium of the people and places that make Charm City great.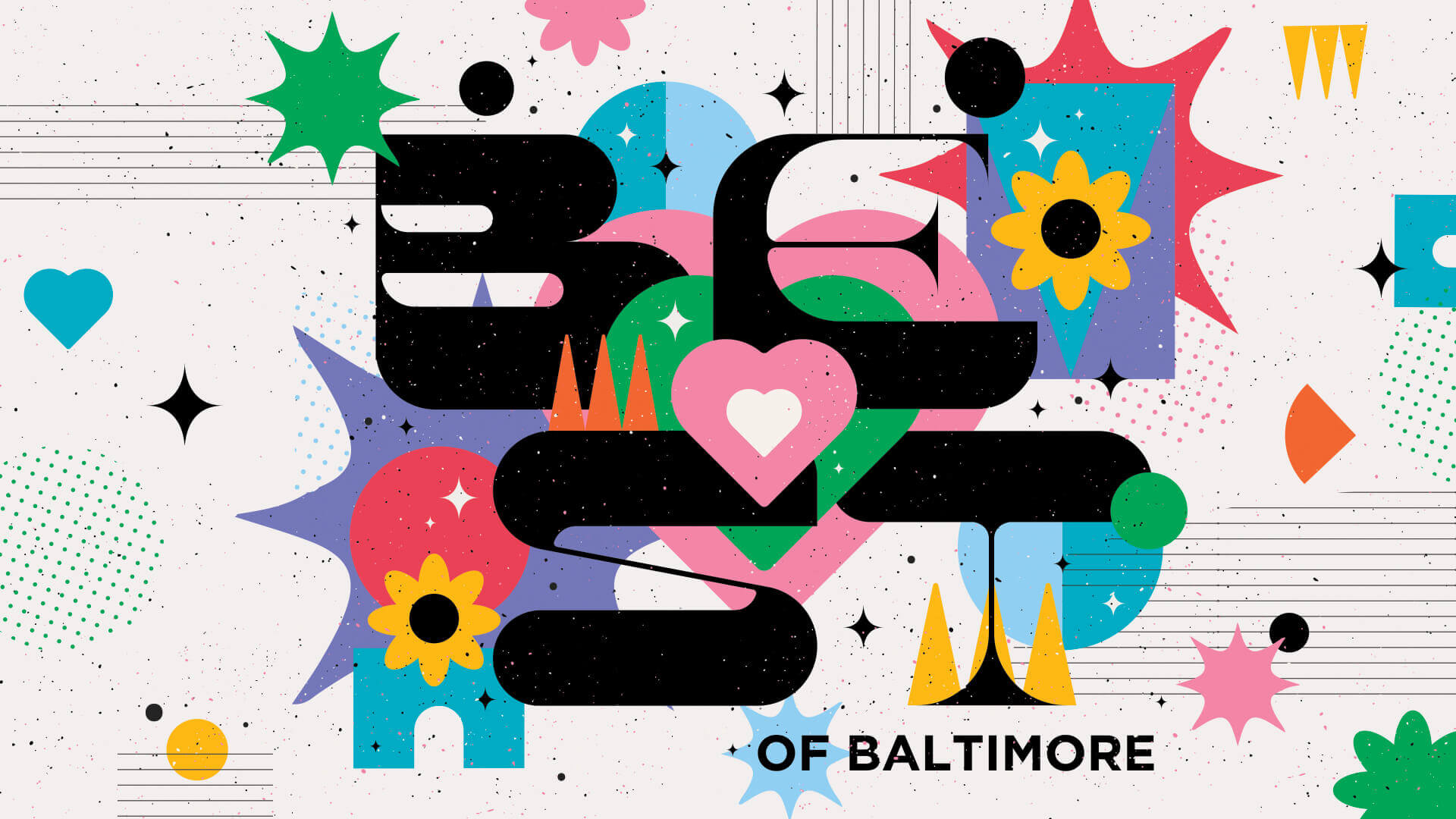 August 2021
Photography by Schaun Champion, Mike Morgan, Philip Muriel, Christopher Myers, Matt Roth, Sean Scheidt, and Scott Suchman
---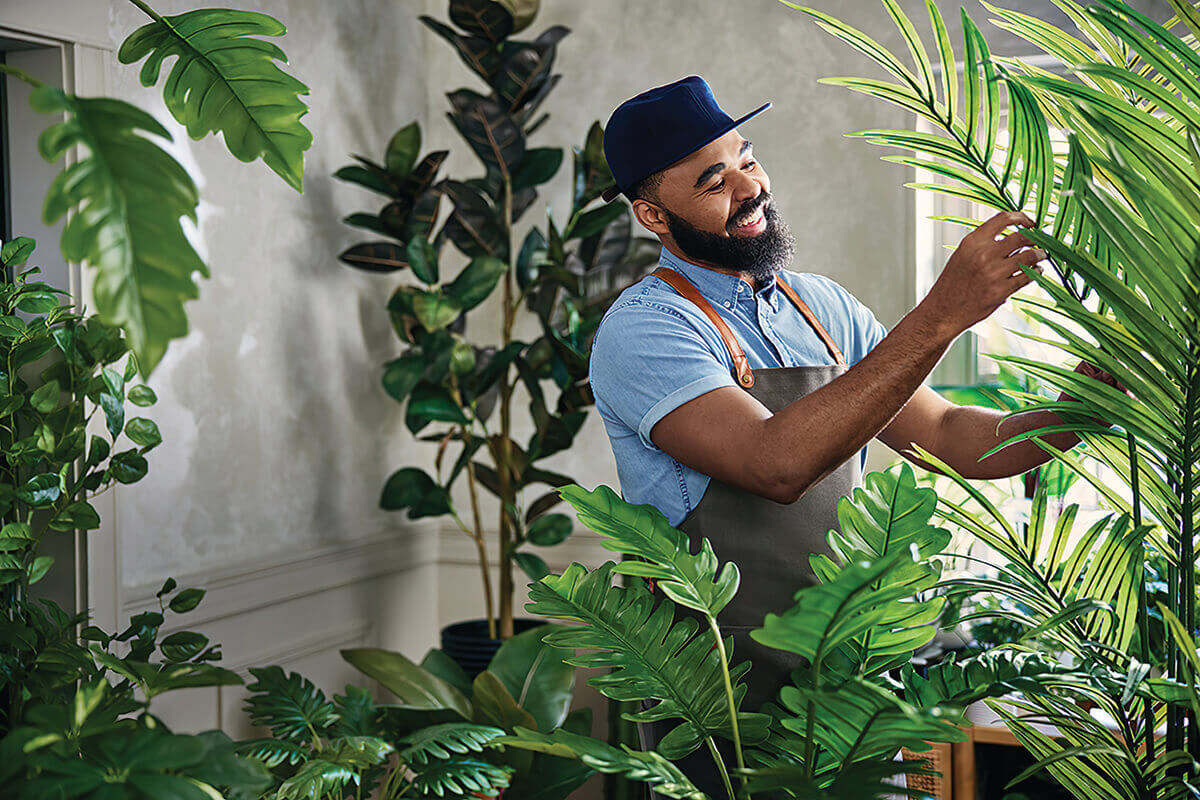 COURTESY OF LAFORCE/PHOTOGRAPHY BY SHAWN HUBBARD
LIMITED COLLECTION
Hilton Carter for Target

Baltimore's favorite plant guy, Hilton Carter, had quite the year—Wild Creations, his third book, hit shelves this spring, he and his wife, Fiona, are expecting their first baby this month, and his limited collection "Hilton Carter for Target" landed in stores. The more than 65 products included planters and stands, watering cans, shears, faux and real plants, and vessels and terrariums for the plant propagating he has made so popular. It was also great to see Hilton doing what he does best—connecting with plant novices via two minute videos through Target's website, produced locally by Shine Creative.
---
CONTEMPORARY WOMEN'S CLOTHING
BRIGHTSIDE BOUTIQUE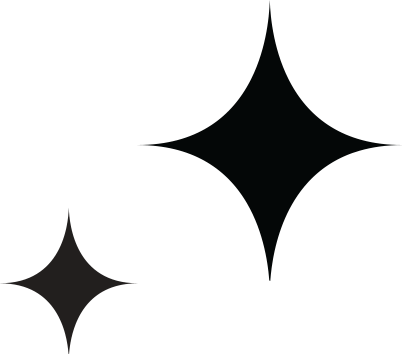 Chances are you've heard about Brightside Boutique. With stores in Federal Hill, Fells Point, Hampden, Annapolis, and a newly opened location in Washington, D.C.'s Shaw neighborhood, this shop is a bit of a local phenomenon—and a favorite among trendsetters. Owner Christie Vazquez has her pulse on all things fashion and makes sure there are always wardrobe musthaves on the racks, including her own Brightside The Label collection. Can't make it in-store? The online shop is as good as the real thing. For even more inspiration, head to their Instagram account—unless you're trying to save money.
FASHION SHOWROOM
The Doll House Boutique
Since its founding in 2004, The Doll House Boutique has become an iconic shopping destination. Owner and celebrity stylist Natalie Karyl has an eye for high fashion, stocking her showrooms in both Baltimore and Los Angeles with carefully curated pieces from local and independent designers, as well as one-of-a-kind upcycled creations from her own label, Ragdolls Couture (think graphic prints, ruffle hems, and imaginative styling). The looks are bold and fashion-forward, so only trailblazers need apply.
---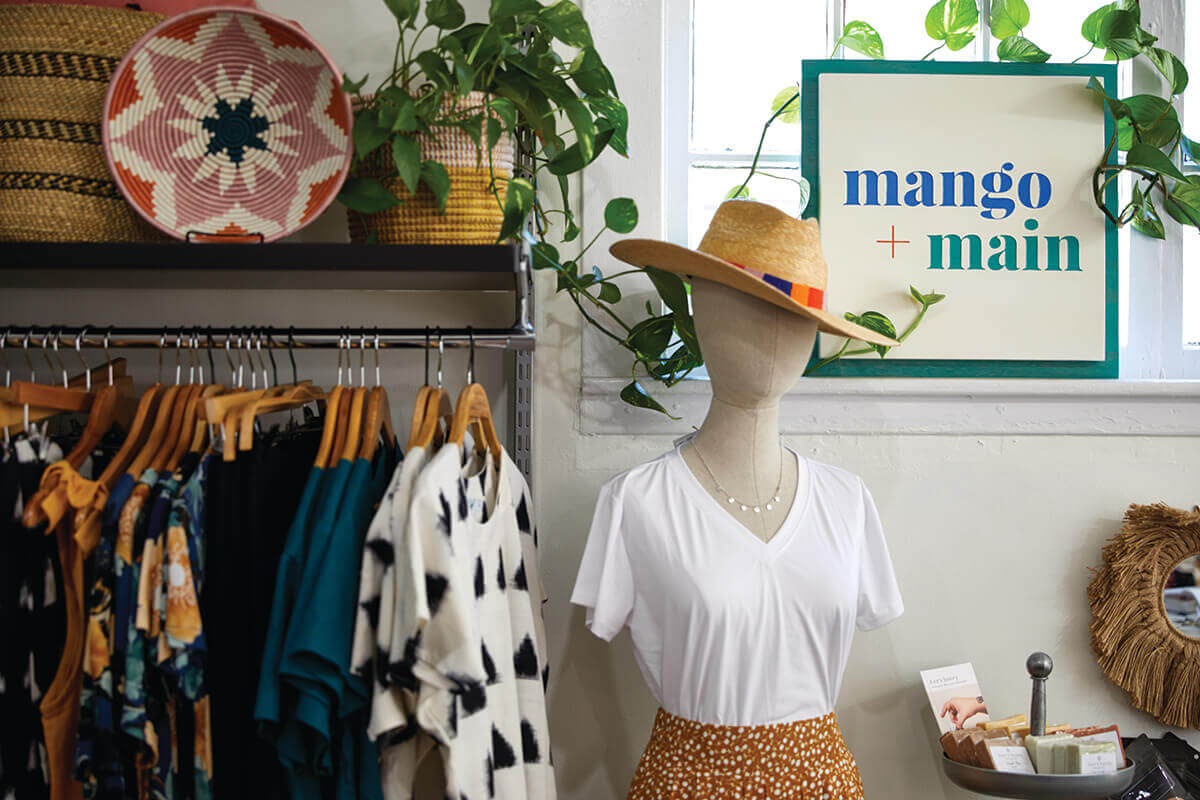 PHOTOGRAPHY BY SEAN SCHEIDT
FAIR TRADE FINDS
Mango + Main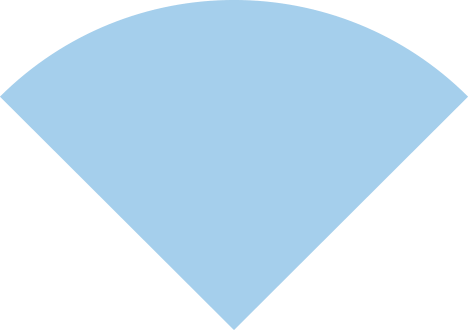 In 2016, Mango + Main was an online shop promoting fair trade goods, featuring several artisans, including groups in Rwanda, Haiti, and Peru. But in 2019, owner Shannon Riesenfeld's vision grew when she opened a shop in downtown Annapolis. Today, Mango + Main connects local and global communities with handmade products for your home and closet—such as vibrant woven baskets from Rwanda or lush body scrubs from Baltimore's own Hon's Honey.
---
ONE-STOP SHOP
SWEET ELIZABETH JANE
Nothing can stop Sweet Elizabeth Jane. Owner Tammy Beideman opened up shop in historic Ellicott City in 2011. Since then, Sweet Elizabeth Jane has been through two floods and a pandemic. What keeps this boutique strong? The one-stop-shop feel, chock full of trendy clothing, accessories, and home décor, and the community pride she conveys with cult-favorite Ellicott City themed tea towels. The shop lives up to its motto: "urban girl, happy home, vintage soul." And we'd add another phrase to that list: indomitable spirit.
PLANT BOUTIQUE
B.WILLOW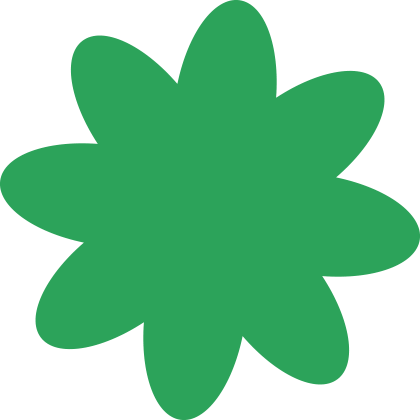 Plant shops are about so much more than just plants these days. Instead, they're about creating community, sharing knowledge, and bringing joy. And no store demonstrates that concept better than B.Willow, with its peach-colored brick Remington rowhouse. Inside the boutique you'll find owner Liz Vadya and her expert staff answering questions about all types of plants, from cacti to a low light tropical. They give virtual plant consultations (like "Why is my monstera so unhappy in this spot?"), and they'll even gently repot your plant. Vadya also champions local growers and makers and is constantly donating a percentage of her sales to charity.
---
RETAIL EXPERIENCE
In Watermelon Sugar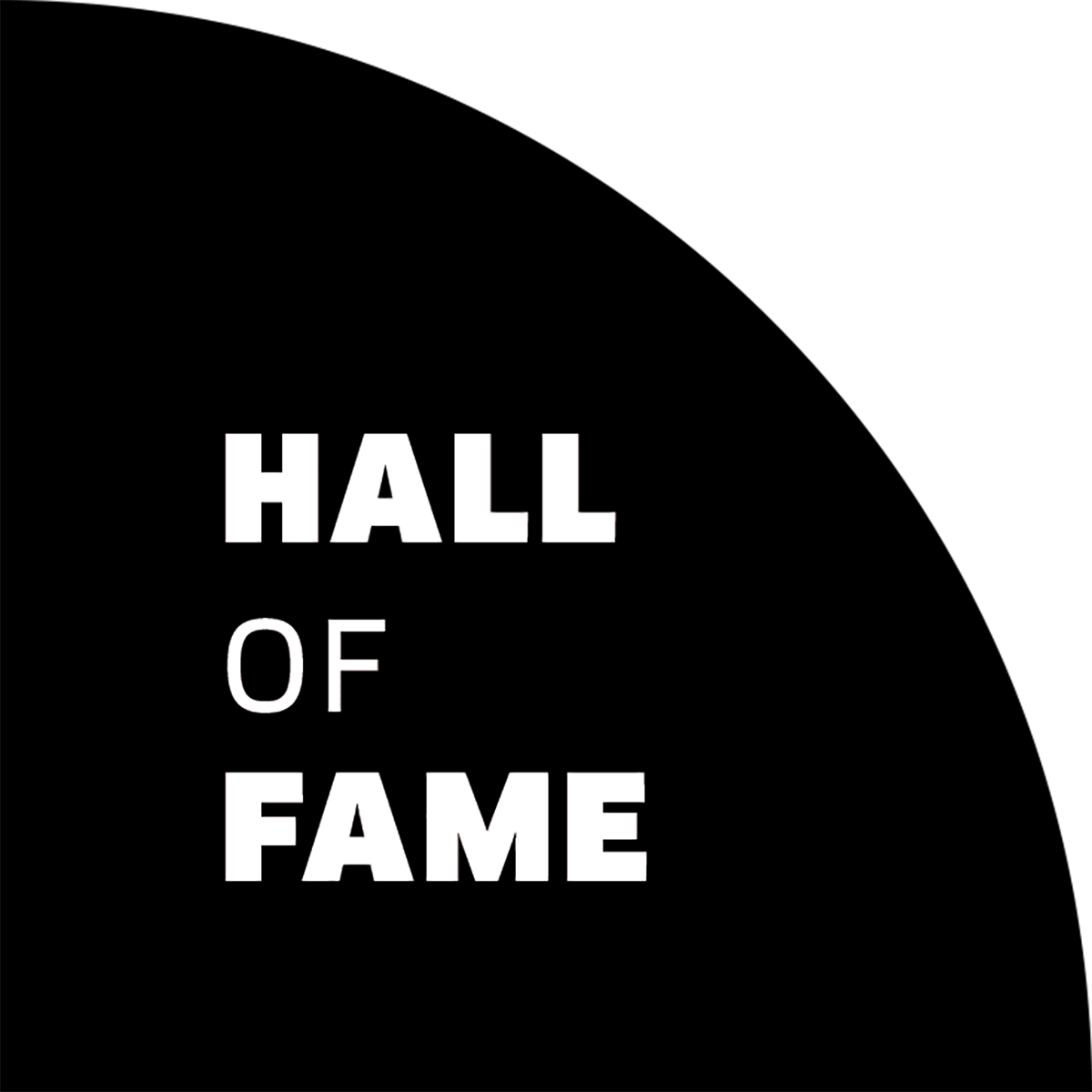 From her Hampden corner, In Watermelon Sugar owner Leslie Stevenson knocks out perfect storefront windows each season. She's been filling her stylized, eclectic, and thoughtful boutique with our favorite products since 1998—which officially makes her the retailer-in-chief of The Avenue.
SHOPPING CORRIDOR
HAMILTON-LAURAVILLE MAIN STREET
Harford Road offers the perfect morning of shopping and noshing. We suggest starting at the heavenly Cloudy Donut Co. before popping into Domesticity: Fabrics Shop & Sewing Studio and the tiny Found Studio | Shop, with its incredible selection of creative goods. Grab a breakfast sandwich at Red Canoe Cafe before heading to Tortuga for the perfect assortment of jewelry, home, and wellness products. There's also the aptly named The Children's Bookstore right next to Zeke's Coffee House, so everyone is happy. (On your way home stop at Wockenfuss Candies—part chocolate shop/part post office.)
---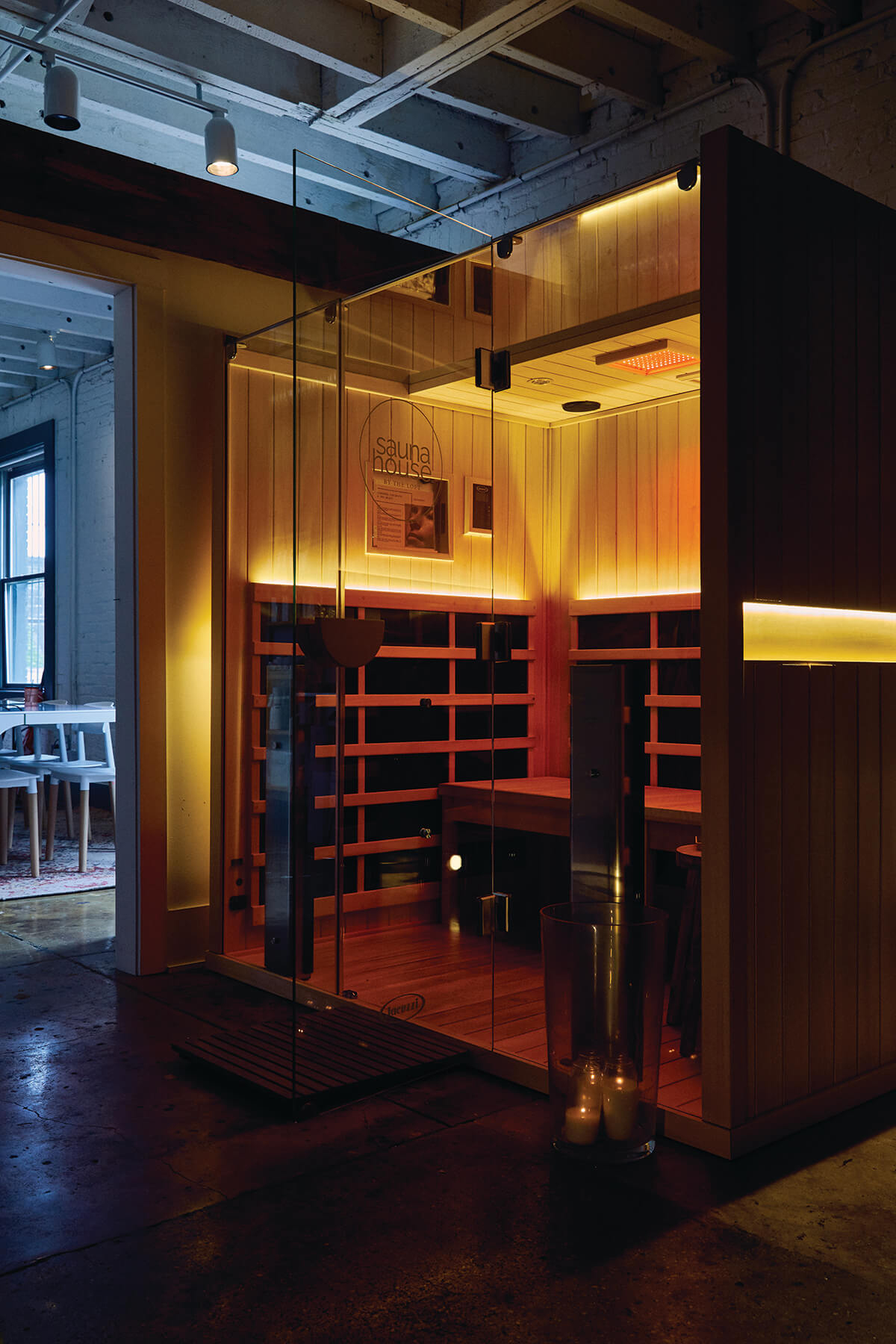 PHOTOGRAPHY BY SEAN SCHEIDT
RELAXATION DESTINATION
SaunaFit by the loft

If Natalie Sams knows one thing, it's taking care of people. In 2015, Sams launched the loft, a self-care destination offering facials, lash extensions, and brow shaping. But last year, Sams took it to the next level by introducing SaunaFit. With the infrared room, clients can do a quick sweat (benefits: anti-aging, detoxing, fat burning, relaxing, healing) or take advantage of the SaunaFit program, which combines access to the sauna and a Peloton bike in the recovery room. And it's all in a space that is clean, modern, warm, and inviting—Sams' specialty.
THE FUTURE IS FEMALE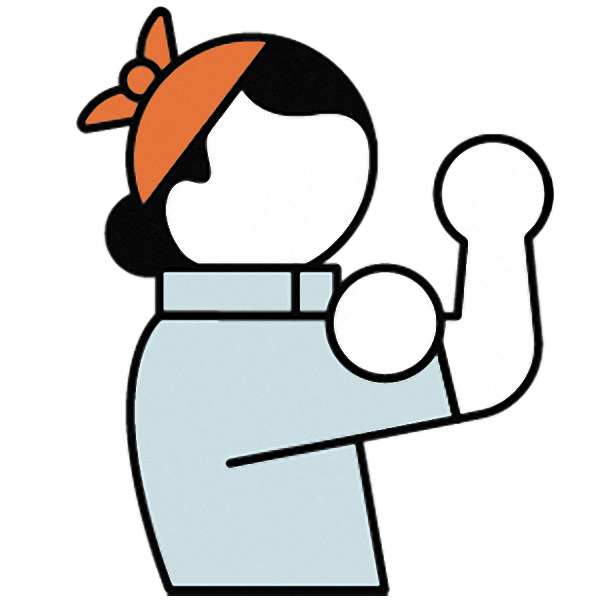 WELLNESS INFLUENCER
Jami Crist
As a beloved instructor at REV Cycle Studio, Crist is known for her big smile, encouraging words, and championing of women. That also involves being honest about her fertility struggles. Crist presents herself as a real person on her own wellness journey, and we luckily get to go along for the ride.
ONLINE MAGAZINE
Editor and creator Jennifer Cooper's online-only magazine is a nod to the once-popular name. We all know a Jennifer—and Cooper taps into that woman with beautiful stories about living with breast cancer, messy relationships, addiction recovery, and the art of living well.
STYLE INFLUENCER
Tia Nicole
Tia Nicole Newton is the whole package. Smart, beautiful, oodles of talent, and a style icon. We check her IG almost daily to see what she's wearing, what she's eating, and what she's working on.
SHOP OWNER
Kohli Flick
Becket Hitch owner Kohli Flick really loves what she does—and it shows in every transaction, curated item, and IG video she posts. There's a reason it's the go-to shop for just about everything—and it's Flick.
SUPPORTING MAKERS
Taken
When Vanessa Milio's popular pop-up, Taken, became a permanent brick-and-mortar, fans everywhere cheered. The Dulaney Plaza shop isn't just a perfect place to find unique gifts, but Milio's mission is to highlight and elevate artists, makers, and confectioners.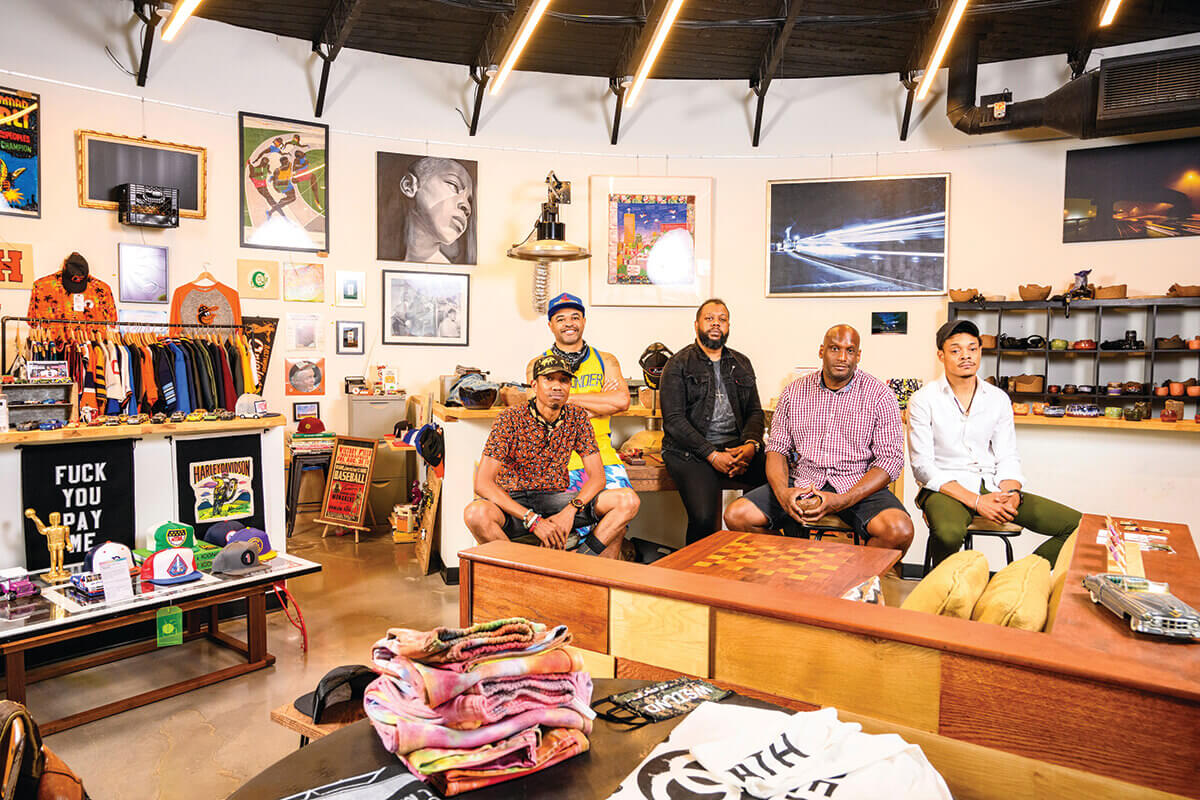 CONCEPT SHOP
The Cahoots Brothers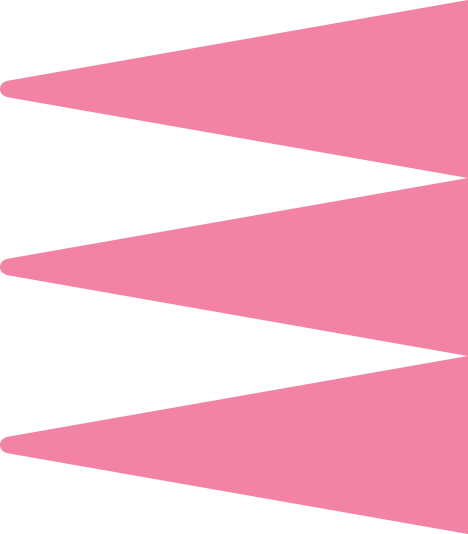 After winning the Remington Storefront Challenge in 2019, artists Kyle Johnson, Warner Blak, Greg Morton, Alex Bell, and Arvay Adams officially opened The Cahoots Brothers last year. Forged in the spirit of collaboration, the business—which sells everything from art to jewelry, ceramics, vintage finds, repurposed clothing, and more—allows each talented co-founder to bring their unique sense of style to the table. With private shopping appointments available and weekend garage-style pop-ups that often feature local musicians or makers, they've quickly become a neighborhood mainstay.
---
VINTAGE EXPERIENCE
A DAY N JUNE

Two words come to mind when shopping with A Day N June: vintage and vibrant. Owner Lindsey Brown only selects items for her online shop that ooze style and sustainability, after all, there's a reason customers keep coming back for more. Not only does this self-described "lifestyle concept shop" have bold clothing and accessories, but there's also a selection of home items, including a vintage brass and glass arched etagere, a mid-century modern infinity coffee table, and art deco plant stand. Brown packs most items in environmentally friendly and repurposed materials, proving you can be both stylish and eco-friendly.
WHOLENESS CENTER
CHARM CITY INTEGRATIVE HEALTH
This Canton gem, run by Dr. Tom Ingegno, offers both Eastern and Western wellness options—a rarity—and provides multiple services, including acupuncture, cupping, salt therapy, massage, and nutritional/ lifestyle coaching. We really like the custom "health stacks" for specific complaints (sinus, aches, skin, immune system) that combine the best services for that ailment. The "Rise & Shine" is whole-body cryo, red light therapy, and a cup of coffee.
---

WOMEN'S WELLNESS
INDIGO PHYSIOTHERAPY
Samantha DuFlo knew that something was missing in her physical therapy practice—a holistic approach to women's health and a sense of community. By 2016, DuFlo created Indigo Physiotherapy, a clinical practice that focuses on pelvic pain and dysfunction, sexual health, pregnancy, birth, and postpartum recovery, but with a whole-body wellness approach. Not only do patients get one-on-one personalized physical therapy treatments—including craniosacral and massage therapy—but they can also take advantage of the yoga studio and shop at the well-vetted retail boutique.
---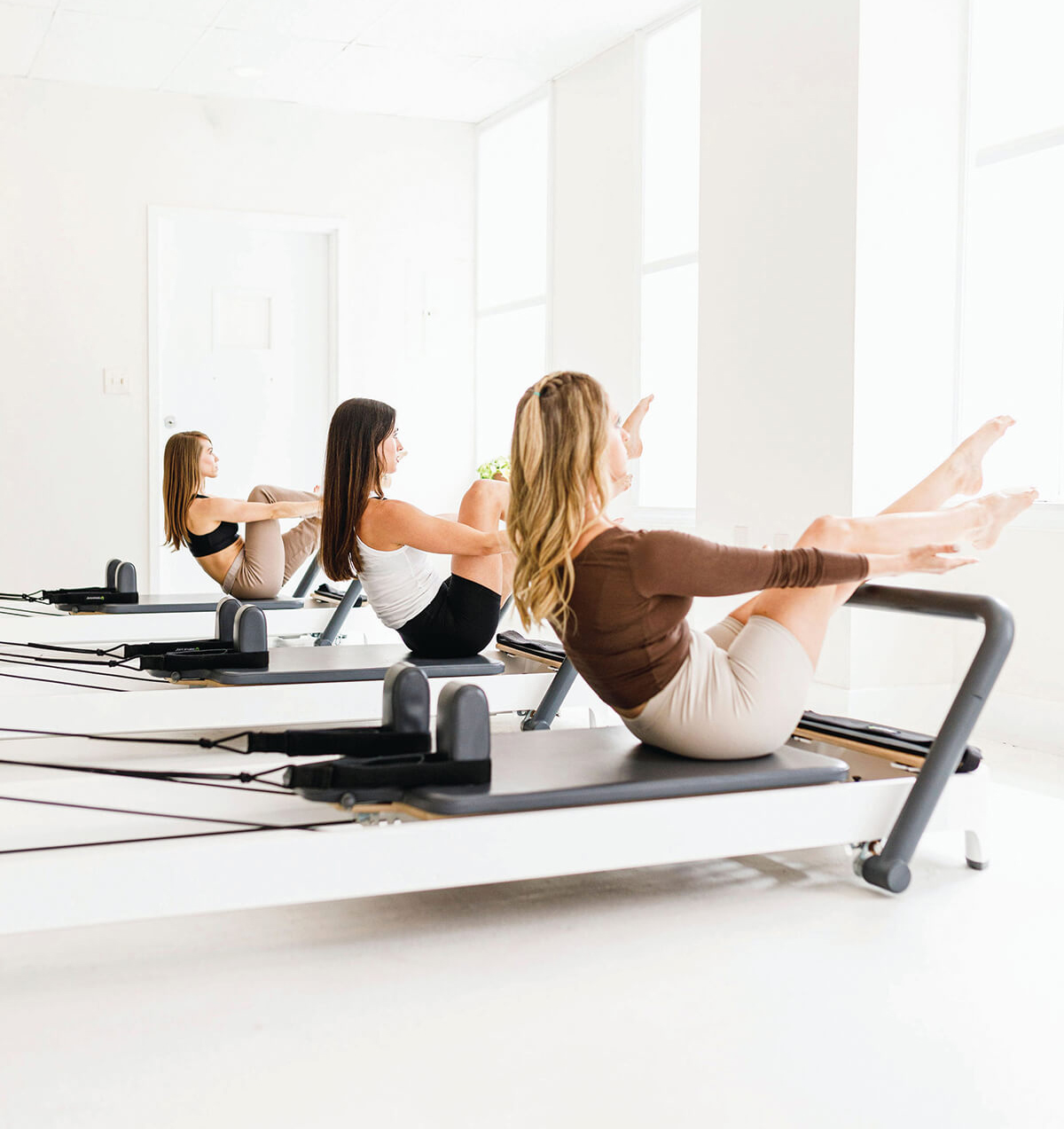 COURTESY OF PILATES HOUSE/ JULIE HOVE ANDERSEN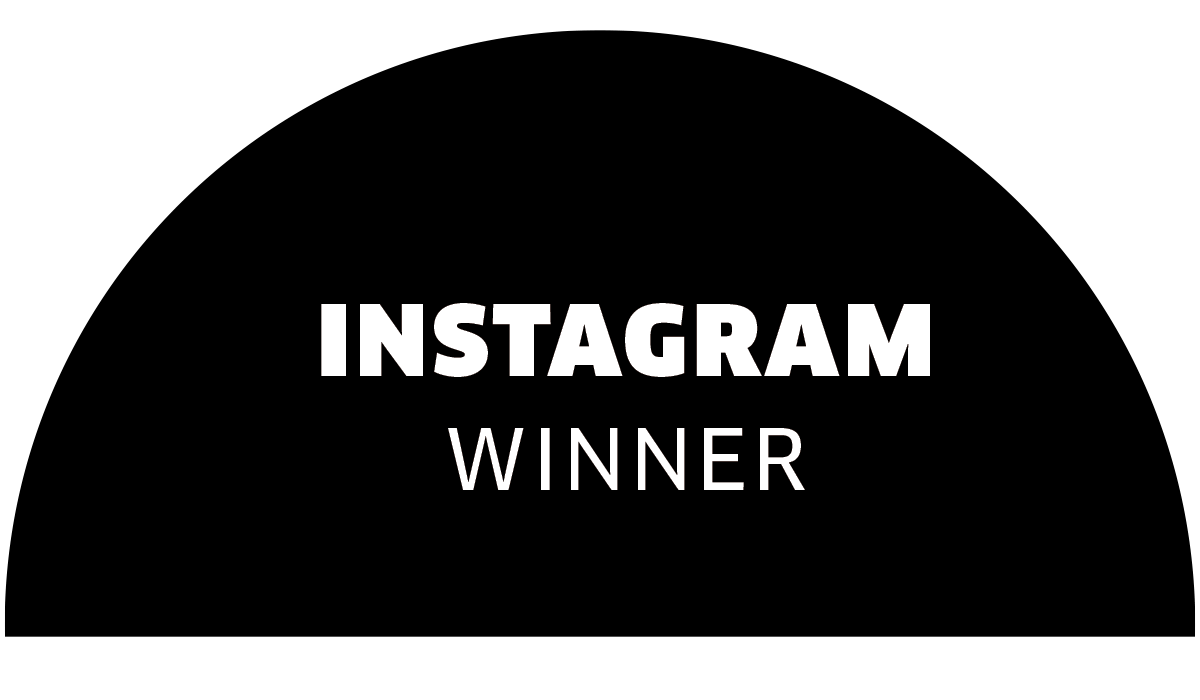 @pilateshousebaltimore
Don't think Pilates is your thing? You might change your mind when you see Julie Hove Andersen's beautiful and inspiring photos on Pilates House's Instagram. Andersen captures the beauty of the human body doing hard things inside this white-walled studio. Owner Penny Lane (yes, really), a Nashville transplant, has created a serene space smack in the middle of Fells Point and filled it with some of the best instructors in the city. Aside from Andersen's photographs, Lane fills her IG account with inspiring videos and hosannas for clients who have reached 100 classes and joined the #greatbuttsclub.
---
Find the Best in Baltimore