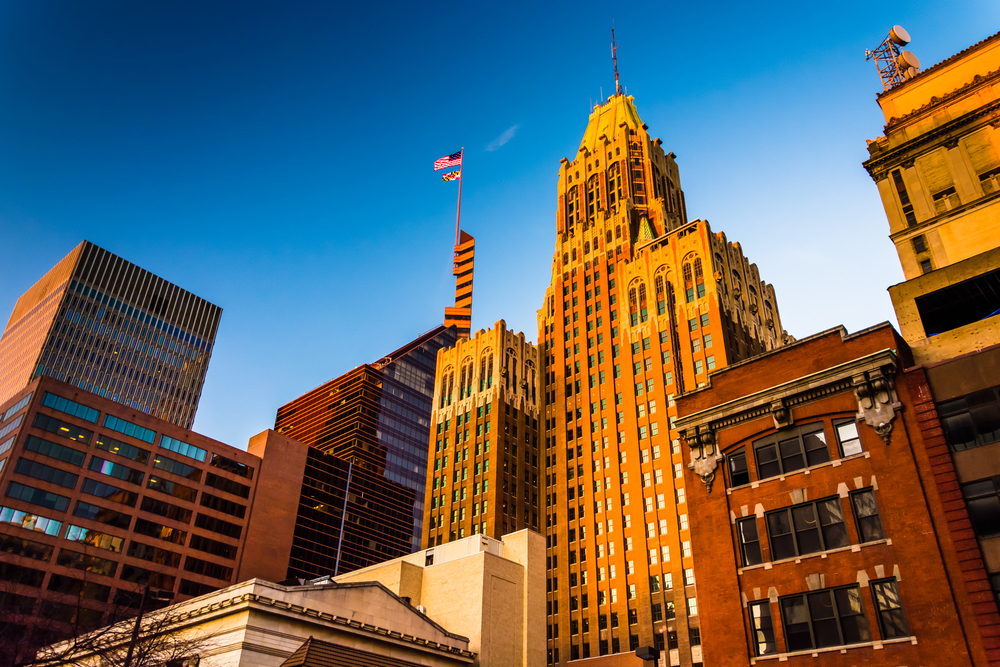 Sometimes, it's about re-inventing yourself.
Example: There's a metro-area charter-bus company that used to super-clean its buses with a powerful disinfectant spray before each booking—that was before the pandemic.
Most of the workers have been laid off in the past two months, leaving the owner staring at shelves and shelves of the spray bottles. Lightbulb: Answer the sudden demand from office-building management companies, government agencies, and other building owners in the Mid-Atlantic to seriously sterilize their properties.
"That's the kind of commercial morphing and innovation you're going to see all over the metro area in the months to come," says 35-year financial services veteran Christopher Helmrath, managing director of Ellicott City-based SC&H Capital, an investment banking division of SC&H Group that specializes in mergers and acquisitions (which often is about knowing what companies are ready to sell for cheap—or how their factories can be adapted to produce other products.) "And you're going to see a big shift in jobs."
Can't hold a traditional funeral? There's this startup called econdolense.com that's producing virtual services at Sol Levinson & Bros., the leading funeral home for the Jewish community. Can't keep your restaurant open with curbside delivery? Some have begun selling groceries to take up the slack from stressed-out chains like Giant and Safeway.
"In the biggest re-allocation of resources and worker skills since World War II—when companies like GM went from making Pontiacs to warplanes—it's going to be about adapting to the new norm, or being left out of the picture," says Helmrath. "Suddenly now, you have Under Armour making face masks, as well as that My Pillow company we saw on the TV ads, and automakers producing ventilators."
And those sorts of tectonic shifts are going to open up employment for tens of thousands of Baltimore workers who've been laid off, from the hospitality and restaurant industries to workers in transport and gaming. The only question is how long that will take.
So there's lots of losers, but there'll be winners, too, from remote-meeting software to liquor stores, grocers, delivery companies, Amazon, or the people that make Chlorox and Charmin—as well as, it turns out, the cannabis industry. And, of course, bankruptcy lawyers.
One big question mark is commercial office space.
"After they learned to work remotely for the most part, are all the companies in downtown Baltimore really going to need all that office space at $60 a square foot? So then what are the empty office buildings or hotels going to be used for?" Helmrath asks. And that shift, in turn, could crank up demand for home-computer upgrades, as well as generating new technologies like video teaching and health-care products. "You've seen Baltimore hospitals so far managing to triage the situation without thousands of people showing up in emergency rooms, by using parking-lot tests and telemetry. And those lessons will change urgent care."
In the case of teleworking and those potentially empty office buildings, economics and real-estate expert Luis E. Quintero, a professor at the Johns Hopkins Carey School of Business, sees an opportunity for Baltimore.
"The transition to remote work that is happening now is bound to transform the way we work in the long run," Quintero says. "We will not all move towards teleworking, of course, but some will. Remote work can also happen between branches of the same firm. The next step will naturally be moving office space to locations with cheaper real estate and keeping headquarters in high-productivity expensive cities. This can benefit Baltimore."
And then, there are Baltimore's landlords.
"The whole real-estate value chain can be disrupted in this crisis," Quintero says. "Landlords that cannot collect rents, which will be affected by both growing unemployment and measures in the proposed stimulus bill that includes a moratorium on evictions. So landlords will not be able to make proper maintenance, which will accelerate depreciation of real estate."
And the same goes for real-estate sales, he adds. "Multiple listing services have already reported that closings, new contracts, and new listings are down 25-30 percent year over year in the last two weeks of March, even despite low mortgage rates." This might spur refinancing and improve the monthly mortgage payments.
However, the decline in real estate value would also deepen the share of homes with negative equity. The proposed stimulus package includes the mortgage holders right to request forbearance. This can benefit struggling homeowners, but can affect investors in mortgage-backed securities and banks that service loans.
Nationally, there's plenty of financial liquidity to get through this and the federal government is willing to print more money to make it work, but Baltimore may be in a better position than some cities to recover quickly, Helmrath says.
That's because of federal government jobs (i.e. a federal court, the Social Security Administration, the NSA and other intelligence agencies) and a financially healthy state government.
"Outside of the city, Maryland also has a great deal of wealth that other areas don't have to weather this," Helmrath says. "But this is really a time to look at what you can create that's new and needed, something that wasn't there before."
And, so, exactly how long will this drag on before any recovery can start?
"Maryland's stay-at-home order was given later than would have been optimal," says Quintero. "The epidemic curve was allowed to accelerate. There aren't significant studies at the city level, but the projections for the whole state of Maryland, in terms of peak deaths, has now been updated to May 1 in a study by the University of Washington and The Institute for Health Metrics and Evaluation (IHME). This is already taking into account the stay-at-home order, and assuming the population complies. So the situation is not positive."