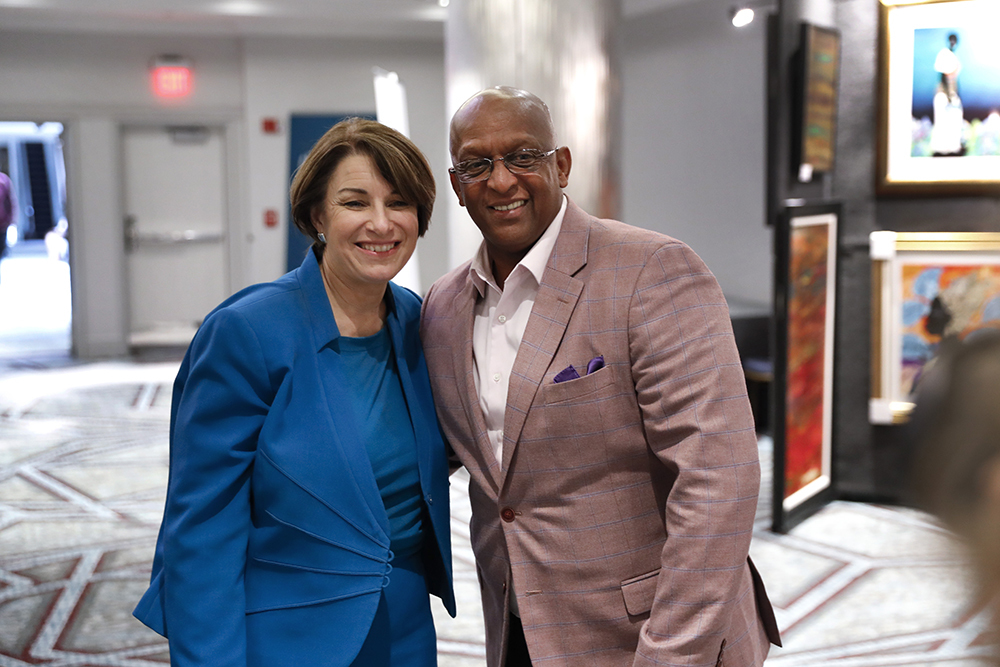 AP Photo/Paul Sancya
We've learned quite a lot in recent weeks about former Mayor Catherine Pugh, who resigned Thursday afternoon amid a rolling scandal around her Healthy Holly children's book deals and allegations of self-dealing and corruption. (Certainly more will come to light, too, in the wake of those FBI and IRS raids.) Less familiar, though not to long-time city political observers, is Baltimore's new mayor, Bernard C. "Jack" Young.
As City Council president, Young assumed office last week as the next in succession. Here are the basics about Baltimore's 51st mayor:
He is a product of East Baltimore.
Young is a 64-year-old, married, father of two, grandfather to three, product of East Baltimore. He got his start in city politics in the 1980s serving on the staff of fellow council member Mary Pat Clarke. At the time, the ambitious Young, who did not attend a four-year college, worked in clerical administration in the radiology department at Johns Hopkins Hospital.
Young's nickname came from his speed as a kid.
In a 1996 interview with The Baltimore Sun after being appointed to fill the vacated 2nd District City Council seat of Anthony Ambridge, Young explained he got his nickname because he was as fast as a jackrabbit as a kid. Later, getting older (and slowing down) it was shortened to a more mature "Jack." He won election in his own right a couple of years later and hasn't lost since—focusing on old-school people-to-people politics and constituent service.
Will he run for mayor in 2020?
Young has said he's not interested. But that has not stopped some from suggesting he give it some thought. Note: his campaign committee has $600,000 in the bank, according to most recent statement filed with the Maryland State Board of Elections. Not a bad start should he change his mind.
He is a nuts-and-bolts politician.
Young does not claim the "progressive" mantle like many of his younger, newer City Council colleagues. He's more of a flexible Democratic centrist. He's not likely to talk about ideology or a grand vision for the city's future, but in terms of water bills, DOT funding cuts, recreation centers, clean streets, and crime.
New mayor took action this past month.
Young was not been shy about making decisions while serving as acting mayor (when with the former mayor on sick leave for five weeks). He put several key Pugh aides on leave, got two top staffers to step aside, and fired three more while she was still out with pneumonia prior to her resignation. As City Council president, Young displayed a keen sense of how to utilize power. Now that he has almost full control of the levers at City Hall, it will be revealing to see his first policy moves.