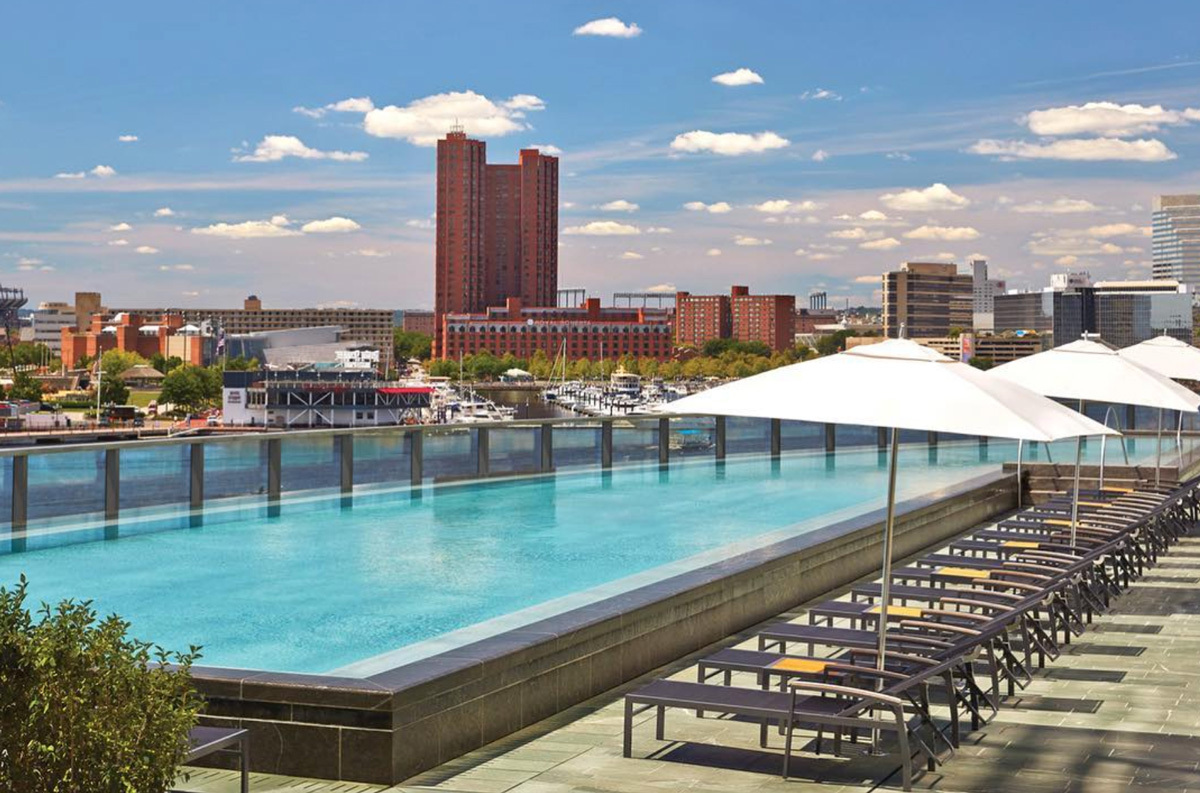 Four Seasons Hotel Baltimore
The day after Thanksgiving most people have two things on their minds: recovering from a food coma and Black Friday shopping. But, this year, the Four Seasons Baltimore is hoping that you'll work off that turkey tummy at their brand new rooftop skating rink opening on November 23.
The fifth floor Harbor Terrace at the luxury Harbor East hotel will transform into a 1,560-square-foot synthetic ice rink. The rink will be open to hotel guests as well as the public on Thursdays and Fridays from 4 to 8 p.m. and Saturdays and Sundays from noon to 8 p.m. until January 6.
"The hotel really wanted to have something special that the community and our guests could enjoy," said Beverly Magee, general manager of the Four Seasons Baltimore. "We also thought about the fact that our pool area on the fourth floor is one of the things that our guests really rave about, so we wanted to utilize that in the winter months to really make it something special."
With panoramic views of the Inner Harbor, visitors will have the chance to test their skills while enjoying spiked coffee drinks, house-made hot cocoa, spiced apple cider, and stove-roasted chestnuts. Admission for the non-hotel guests is $25 for adults and $15 for children with skate rental for $5 for 45-minute sessions. While entry is complimentary for guests of the hotel, the prices for skating is discounted at $15 for adults and $5 for children 12 and under.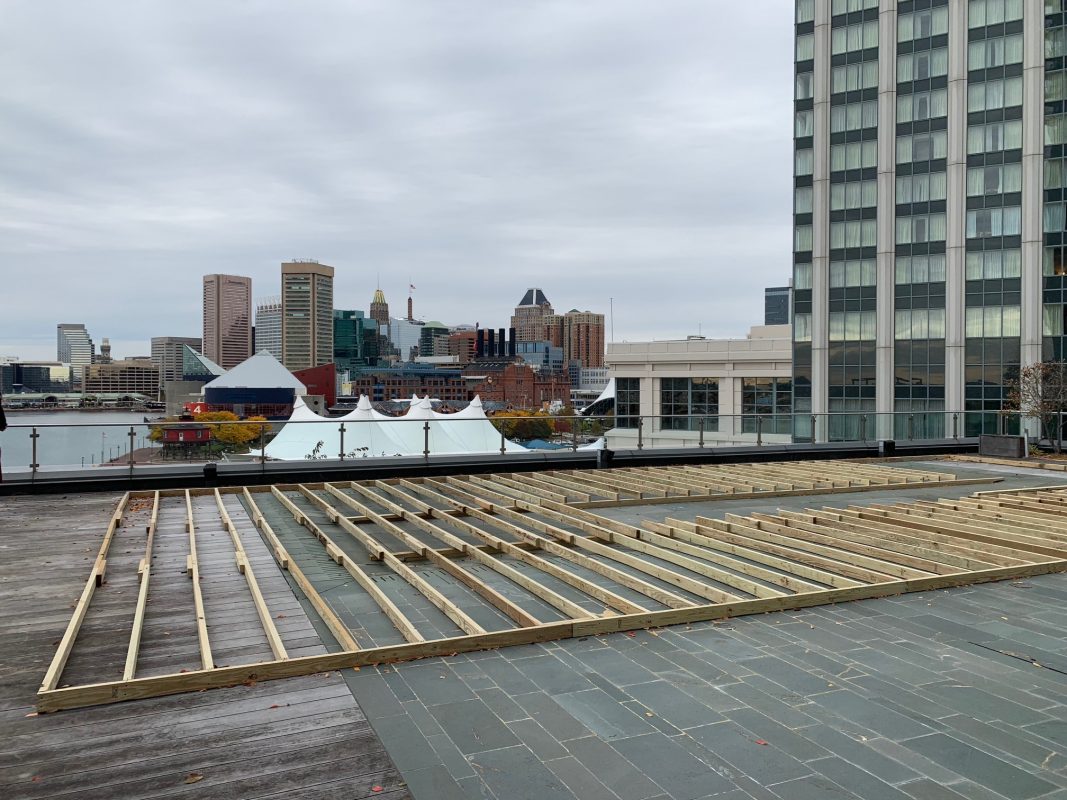 Ice skating options in Baltimore have come and gone over the years. The beloved Northwest Ice Rink in Mt. Washington filed bankruptcy and closed in 2011, and mainstays Dominic "Mimi" DiPietro Family Skating Center in Patterson Park and the Mount Pleasant Ice Rink in East Baltimore have stood the test of time. In 2014, the glitzy new outdoor Pandora Ice Rink opened and brought new life to the Inner Harbor.
"Over the years, it's become a fun place for friends, families and coworkers to gather and celebrate," said Laurie Schwartz, president of the Waterfront Partnership. "We see folks taking a spin during their lunch break, teaching their children how to skate, enjoying date nights and more—it's a really great place to celebrate the season."
One thing that sets the Four Seasons new ice rink apart from the others is not only the exclusivity of it all, but that Magee says that the hotel is planning to donate a portion of the sales to cancer research.
"I think we'll give people a real sense of the Harbor East environment, beautiful views of the harbor, and a feel good component with the philanthropic element," she says.
This rooftop ice rink will also be available for private event rentals during the days that it's not open to the public. Although plans and pricing are still being worked out, guests can expect to have customized menus and bars to add to the "holiday magic."
"During the holidays, people come to this area to take advantage of the shopping and restaurants, so this can be another thing they can add to their holiday agenda," Magee said. "We hope our skating rink will become a memorable family tradition for years to come."