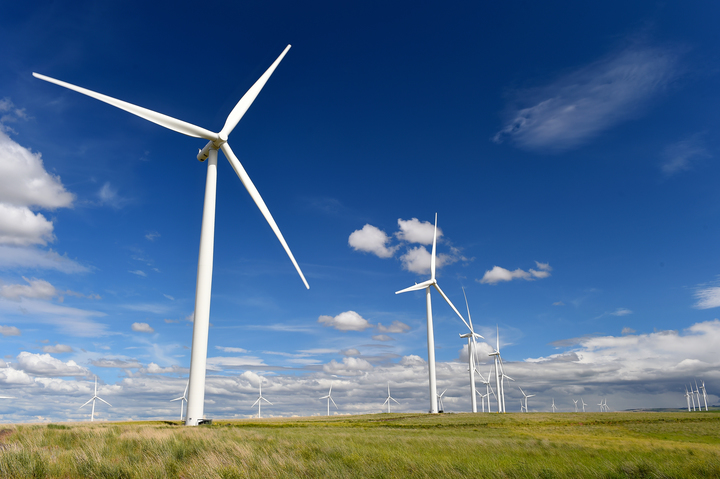 Shutterstock
Mayor Catherine Pugh, Under Armour CEO Kevin Plank, and Baltimore County Executive Kevin Kamenetz joined a host of national dignitaries by signing the "We Are Still In" pledge to reduce greenhouse gas emission in Maryland as detailed in the Paris climate change agreement.
The coalition, led by philanthropist Michael Bloomberg, is an "open letter to the international community" from local and national leaders declaring to continue the fight against global warming. This comes on the heels of President Donald Trump's June 1 announcement to remove the United States from the agreement of 194 nations to work to hold the warming to below 2 degrees Celsius.
President Trump argues that the deal, as is, "hamstrings" the U.S. and said he plans to pursue renegotiation in an effort to make things "fair" for the country.
"In order to fulfill my solemn duty to the United States and its citizens, the U.S. will withdraw from the Paris climate accord, but begin negotiations to re-enter either the Paris accords or a really entirely new transaction, on terms that are fair to the United States," Trump said at a press conference.
As of June 9, there are 178 cities and counties, 272 colleges and universities, and more than 1,300 private companies that have committed to "working together to take forceful action and to ensure that the U.S. remains a global leader in reducing emissions."
The U.S. is the second largest greenhouse gas emitter in the world, and now joins Syria and Nicaragua as the only countries refusing to commit to the agreement. Although there is no penalty for withdrawing, the details of the agreement signed in 2015 by President Barack Obama, says that the earliest any country is eligible to withdraw is November 2020.
Among the list of private companies joining the "We Are Still In" pledge is Under Armour. One day after Trump's announcement, CEO Kevin Plank released a statement asserting his disappointment with the decision.
"Climate change is real and must be taken seriously by our business community, our customers, our neighbors, and our elected officials," he said. "Sustainability has always been part of our DNA: it's integral to how we live and work and is essential to our environment. As a business leader concerned with creating American jobs, I disagree with the decision to exit the Paris accord."
The impact on local jobs is also something that concerns Carl Simon, the interim executive director at environmental nonprofit Blue Water Baltimore. 
"The economic future of Baltimore is supported, strengthened, and enhanced by focusing on the rapidly growing renewable energy sector," he explained. "There are thousands of jobs that could be, and are being, created due to strong environmental policies."
He also added that climate change is an especially oppressing issue for a coastal city like Baltimore.
"Factually, the rate of flooding here is increased due to climate change," he said. "Science shows the Inner Harbor, Dundalk, and other coastal parts of Baltimore flood more than they used to due to manmade climate change."
Mayor Pugh said that Baltimore City would adopt a Climate Action Plan and Disaster Preparedness Plan that will focus on lowering the city's impact on the environment.
"Our diverse natural ecosystems, including the Chesapeake Bay, are in serious jeopardy, yet remain the lifeblood of our region and the viability of our communities," she said in a statement. "My endorsement of the United Nations Sustainable Development Goals, including goal thirteen, which specifically addresses climate action related to greenhouse gas reduction, recognizes the complexity of these challenges. As a city we cannot ignore the urgency of these issues."
Kamenetz said he has been proactively taking steps to conserve energy in Baltimore County, converting traffic signals to LED bulbs, and using GPS routing programs for county fleet vehicles to reduce carbon emissions. He'd like to see the powers that be follow suit.
"I'm disturbed by Trump, but even more disturbed that Governor Hogan continues to remain silent," he said. "I appreciate that he has accepted the general assembly initiatives to reduce energy, but by supporting the alliance, it would strengthen the commitment."