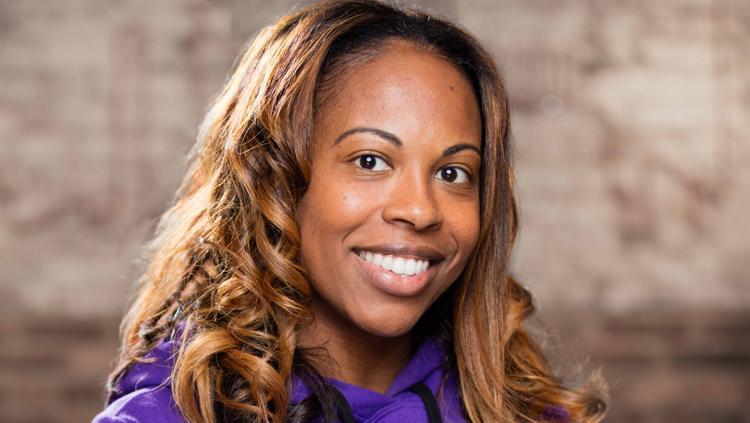 Fearless Solutions
Dr. Letitia Dzirasa, who earned her bachelor's degree in biology from UMBC and served as a resident physician at The Johns Hopkins School of Medicine, was announced Wednesday by Mayor Catherine Pugh as the new commissioner of the Baltimore City Health Department. Dzirasa replaces Dr. Leana Wen, who resigned in September after four years at the helm to lead the Planned Parenthood Federation of America.
Dzirasa earned her doctorate of medicine at Meharry Medical College, a historically black institution in Nashville, where she graduated summa cum laude. She served as Fearless Solution's health innovation officer most recently, overseeing the company's healthcare information technology efforts and business development team. Following her residency at Hopkins, she worked as a primary care pediatrician before moving into leadership positions at the nonprofit Baltimore Medical System, which serves more than 40,000 mostly low-income clients at five locations in Greater Baltimore and is the largest federally qualified health center in the state.
"We are fortunate to have attracted a candidate of Dr. Dzirasa's caliber and broad experience to advance our agenda to improve the health prospects of all Baltimore residents," Pugh said in a statement. "She will bring a commitment to reducing youth violence through evidence-based approaches, as well working to eliminate health disparities that persist, even while building on our progress to address the opioid epidemic and further improve access to critical care."
Dzirasa was selected after a national search, which attracted dozens of applications from a variety of states, according to the mayor's office. The vetting process will continue with the City Council, which must approve the appointment. Dzirasa will be formally introduced to the council at a March 11 hearing. Assuming she is confirmed, Dzirasa will oversee nearly 800 employees and a budget of roughly $150 million. She will be the first African-American woman appointed to the led the City Health Department and earn a salary of $185,000.
In her application, which Baltimore magazine reviewed, Dzirasa wrote that her priorities, if hired, would include youth violence prevention, improving access to healthy food and addressing obesity, and tackling the city's opioid epidemic.
Dzirasa is married to Delali Dzirasa, founder and president of Fearless Solutions, and has a 2-year-old son and 17-year-old stepson. She moved to Baltimore in 2011. "I'm one of those people who knew what they wanted to do since they were five years old," she told Baltimore. "I have a love for science and a love for health and wellness, which became a love for public health."
Dzirasa said she realized that the her new position has become a high-profile political job in Baltimore. Over the years, city health commissioners have become outspoken policy leaders, including Wen, who ordered on-demand naxolone prescriptions in Baltimore—as well as former department heads Dr. Peter Beilenson, who pioneered a needle-exchange program to combat the AIDS epidemic and Dr. Joshua Sharfstein, who was a frequent critic of drug industry marketing practices.
"[Political leadership] is not my focus and not my goal, which is to help Baltimore residents achieve better health outcomes, but I will always advocate for the health of all Baltimore residents," she said.
Reducing youth violence, Dzirasa stressed, is critical because the exposure to violence at a young age is generally traumatic. That exposure is also associated with worsening health outcomes over the life of the individual, including increased risk of addiction, heart disease, and diabetes, among other issues. Addressing the asthma crisis among the city's youth is also a priority, she said.
"I think the health department has done outstanding work and I want to make sure people at the health department feel empowered," said Dzirasa, who believes her technology experience as well as her local medical background can be of benefit to the department. "We'll look at everything and see where we can potentially improve even the programs that are working well. There's always room for improvement."