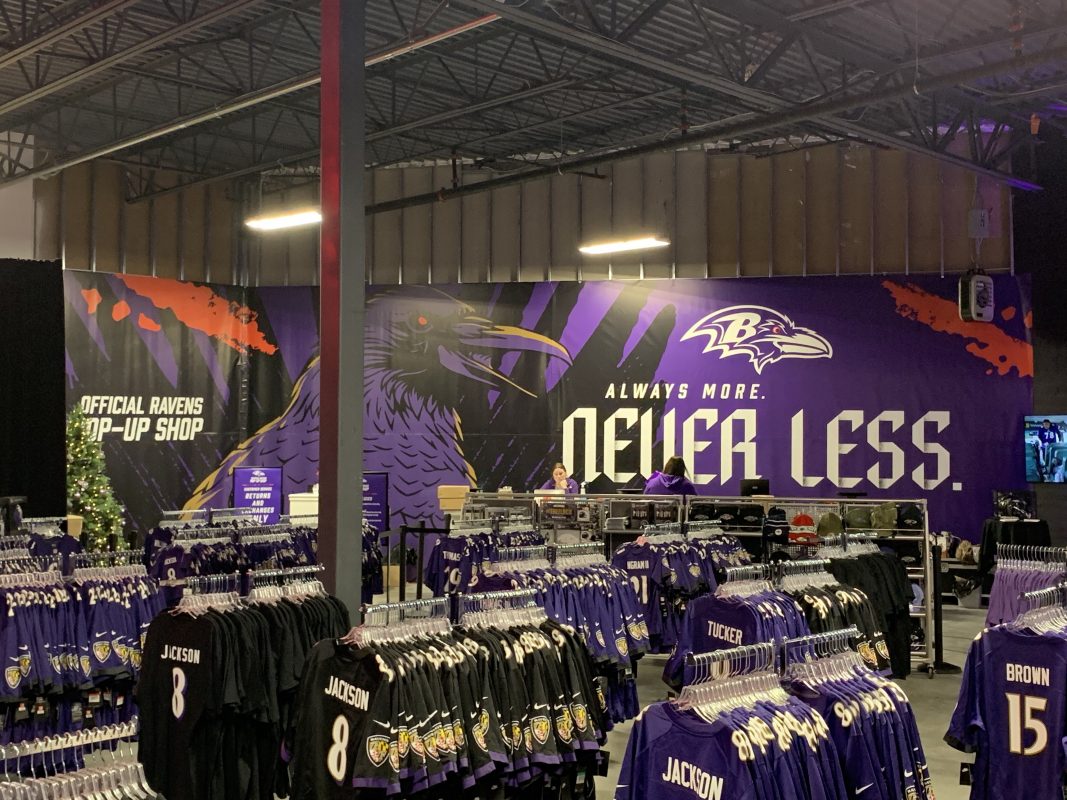 Photography by Rachel Hinch
If you're a Ravens fanatic and a last-minute holiday shopper, boy do we have some good news for you. The Official Ravens Shop has opened a pop-up location for just ten days in The Shops at Canton Crossing. From December 19-28, you'll be able to stock up on the season's latest fan gear (yes–highly-coveted, exclusive Lamar Jackson jerseys included), just in time for the NFL playoffs. But, you better act fast. Though the shop has the largest selection of merchandise fans can buy in-person, opening day lines were wrapped around the store.
"In addition to items fans will expect to see, we'll have exclusive items that we usually only make available on gameday," senior director of retail Chris Inouye told the official Ravens News Blog. "We'll have everything they need to show their Ravens pride or find great gifts during the holiday season."
If you're already overwhelmed, don't worry, we've scoured the shop for the hottest items we think you'll love. Take a sneak peak at five of our favorite products.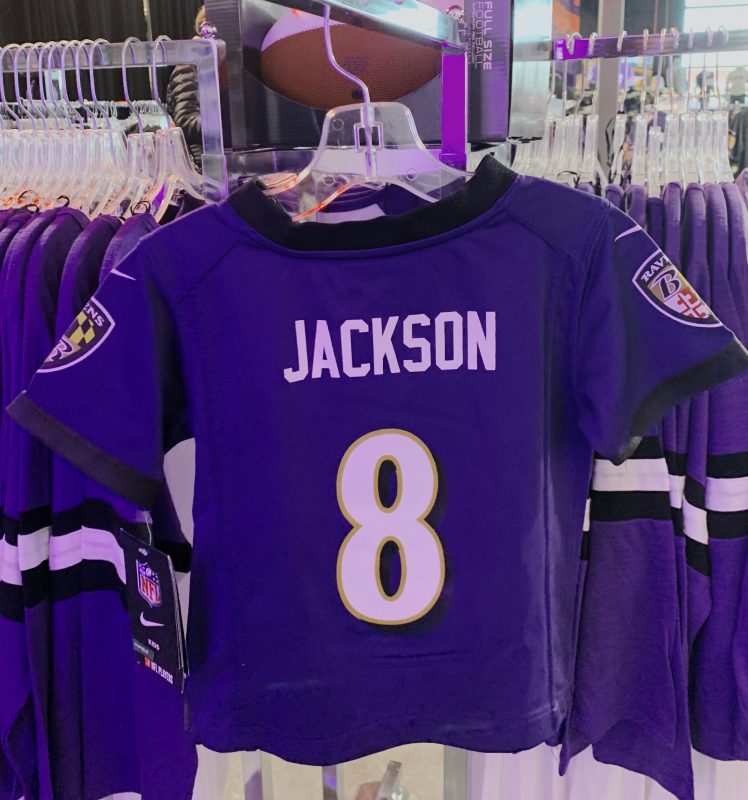 Youth Lamar Jackson jersey ($50).
Full size official football ($25).
Women's light-up v-neck sweater($80).