Courtesy of Kim Meagher
Maybe you've seen them while driving through the neighborhood: yards decorated with colorful flowers made from paper plates and paper hearts. Known as "flower bombs," they're often sent from loved ones to a friend or family's house and "planted" under the guise of surprise.
The paper flowers and hearts come in different sizes, colors, shapes and patterns—but all are handmade by volunteers. And all of their proceeds are donated to the Ronald McDonald House in Baltimore, which provides a home away from home to families with seriously ill or injured children.
Kim Meagher, a longtime Ronald McDonald House volunteer, got the idea for the Quarantine Flower Bombing Project after the COVID-19 pandemic shut down the state.
"I teach a women's art class at my church, and a lot of young moms attend," Meagher says. "When quarantine hit and school was canceled, everyone was kind of in a panic, so I started posting online crafts to do with your kids daily. I came across the paper plate flowers and thought it would be an awesome thing to do as a ding dong ditch-type of activity—where you decorate someone's yard, but they don't know it's you."
The government shutdowns also prevented volunteers from being at the Ronald McDonald House in Jonestown, where 10 families are currently quarantined. That meant volunteers could no longer help provide meals to the children and families there. Meagher had a hunch that people would pay for the flower bombs, especially if they knew they would be supporting a good cause.
"On a whim I talked to the women in my art class and they all said, 'We're in,'" Meagher says. "I thought, 'I'll throw it up on Facebook and see what happens.' It went nuts."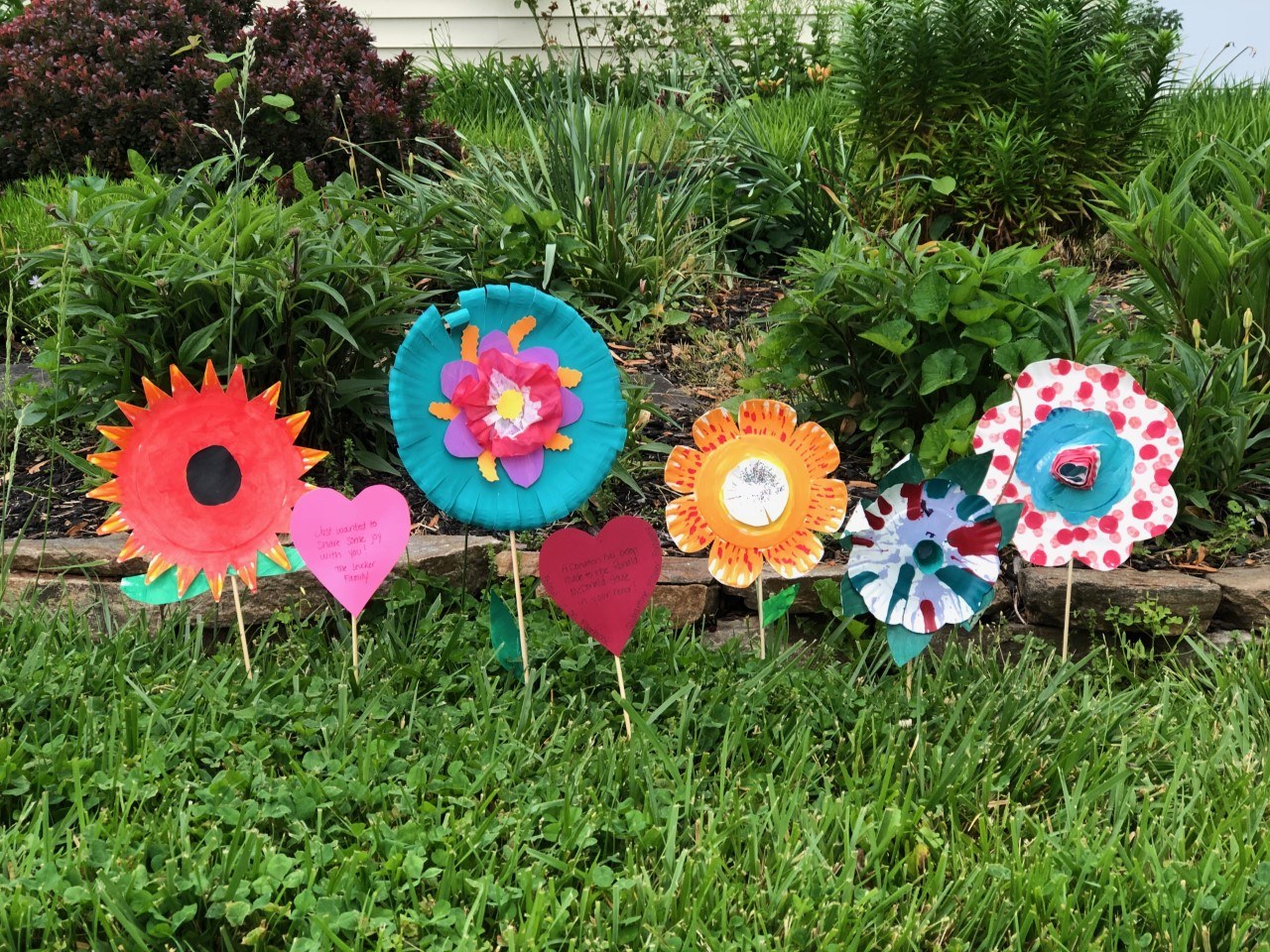 Since beginning on April 28, Meagher says the flower bombing project has raised more than $8,000 to continue providing meals for the families at the Ronald McDonald House.
About 40 families are helping create and "plant" the paper plate flowers and hearts. Meagher says they've delivered "everywhere" in Baltimore, and can also ship anywhere for an extra cost. All deliveries include a note on one of the flowers letting the recipient know that a donation will be made in their honor to the Ronald McDonald House.
The flower bombs have been popular as a way to celebrate birthdays, graduations and anniversaries, but they've also become a tool to reach out to loved ones whom the stay-at-home orders might have separated.
"Everyone's tired of being at home, and suddenly there's this flower bouquet in their yard, and it just really makes them smile," Meagher says. "And we're now finding that people who receive them are sending them, which has been cool to see."
The process of making the flowers proves to be just as fulfilling. Nine-year-old twins Ady and Callie are two of the many "flower ninjas" in charge of creating and planting the flower bombs. Their mom, Molly Seaborn, says the girls have enjoyed flower bombing teachers and friends, as well as creating how-to videos on the project's Facebook page.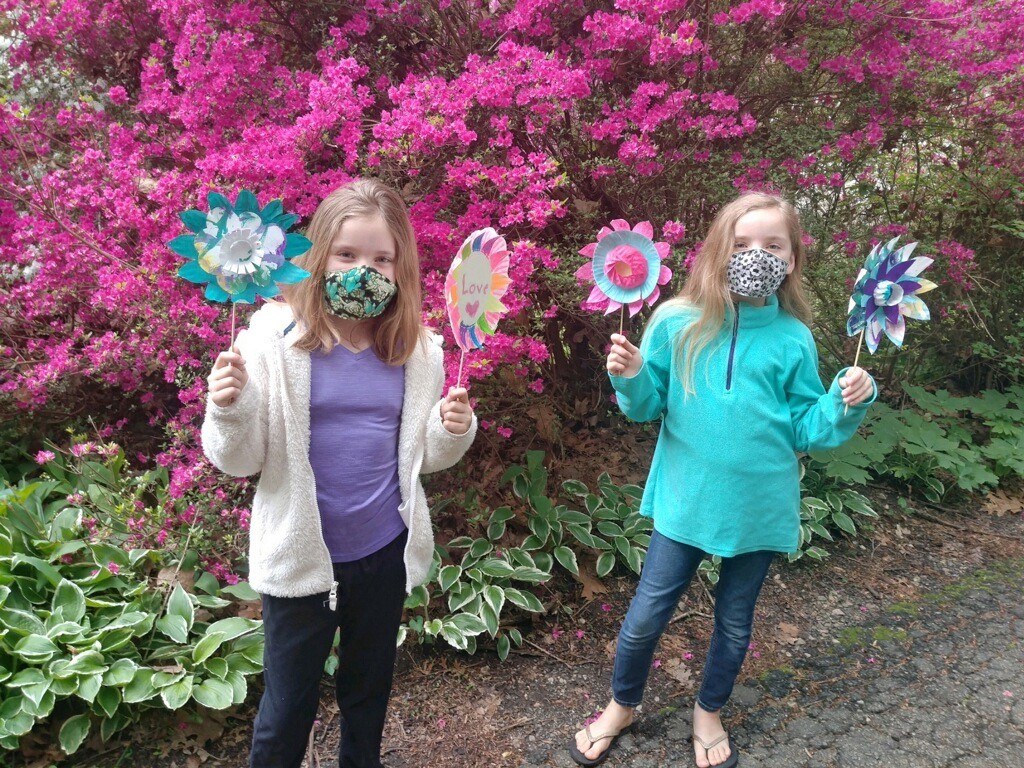 "My favorite part is getting to paint [the flowers] because you can paint them by hand all these different ways," Ady says. Adds Callie, "We're not supposed to get caught [when we plant them], but I like being caught, because then we get to have a conversation that's not online and just say hi and that we miss you."
If interested in sending a flower bomb, visit the project's Facebook page
for pricing, payment and delivery details. To join the project and help create flowers, contact Meagher and other organizers via the Facebook page.
"What's been great is to see whole families making the flowers together, like a grandmother with her daughter and grandson," Meagher says. "It's a great activity. Anyone can do it."