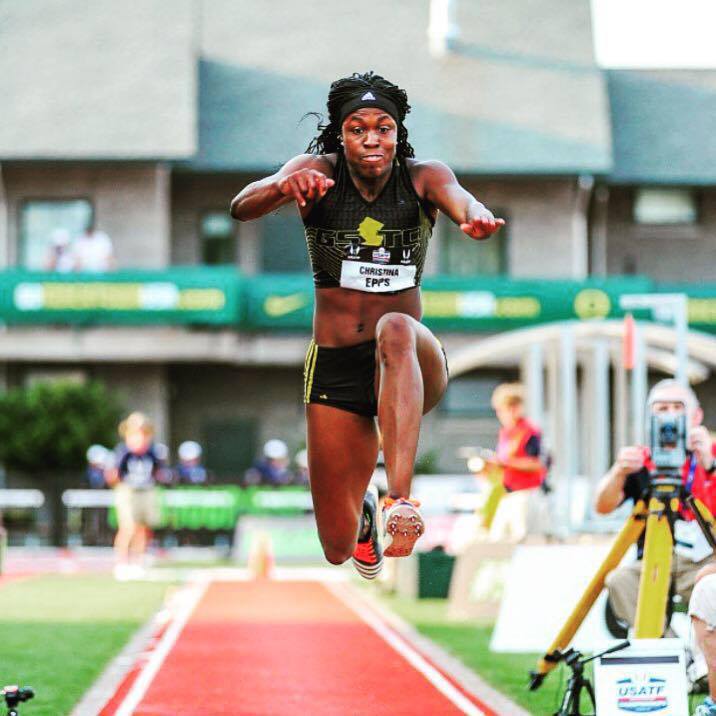 Training for the Olympic Games is a year-round endeavor that requires steadfast focus and total commitment. It's the first thing athletes think about when they wake up and the last thing on their mind when they go to sleep. These are people whose lives revolve around a singular focus, in pursuit of one of the biggest stages in sports.
Maggie Belbot is one of those people. Leading up to what was going to be the Olympic Trials in a few months, the 15-year-old Bryn Mawr student and swimmer at the North Baltimore Aquatic Club (NBAC) had been in a home stretch mentality, working to shave off the only tenth of a second she needed to qualify for the 100-meter fly.
But when the coronavirus made its way to the United States, those plans came to an abrupt halt, as the Olympic Games joined the wave of major sporting events that have been cancelled or postponed. The International Olympic Committee announced the augmented timeline last month, with the games now set for 2021.
"It's kind of frustrating," Belbot says. "You've been working toward a goal for so long, and now it's all been taken away from you."
Despite the disappointment, Belbot is choosing to keep her head up, reminding herself that there will still be plenty of opportunities in the future.
"My mentality is about coming back stronger," she says. "I don't want to get down and negative. The positives are there—even if they're harder to see."
The effects of the Games' postponement are far-reaching, signifying the end of some careers, but also the prolongation of others. The extent to which this delay will affect Olympic athletes across all sports won't be fully realized until they're able to start preparing again.
"I have not seen anything or talked to anybody who feels this was a bad call," says Tom Himes, the head coach at NBAC, which has trained several Olympic superstars such as Katie Ledecky and Michael Phelps. "It's certainly disappointing what's happening. But the other reality is everybody's in the same boat. We have no control over the situation."
Given the current circumstances, perspective is everything. What might be a disappointment for one athlete could present an opportunity for another.
This idea certainly applies to Coppin State alum and Aberdeen resident Christina Epps, a triple jumper who is currently in the midst of rehabbing her second ACL injury in eight years. Faced with an expedient recovery timeline, she decided to continue to pursue her goal of making the United States Track and Field delegation for Tokyo.
After stops and starts where her knee wasn't doing what she wanted it to, it was only recently that Epps felt secure in her abilities. And now, with the Games postponed, she'll have a bit more time to get ready.
"For me, this whole situation has been a blessing in disguise," Epps says. "I was excited—it's just an opportunity for me to continue to get stronger and regroup. Now I can prepare for next year."
Conversely, Himes feels that his swimming hopefuls will particularly feel the effects of this delay. Swimmers are creatures of habit, and the consequences of a disruption in their routine will vary from person to person.
"It's going to be very individualized," Himes says. "I think the 18 and under kids are all in a position where they can certainly come back from this. But for some of the older [swimmers], this could put an end to their career to have to wait another year. If nothing else, you have to look at the good parts of this. It possibly is giving a lot of them a little bit of a mental shutdown and ability to retool and get excited again."
Cassie Kalisz, a Bel Air native and swimmer at Louisiana State University who has already qualified for the Olympic Trials in the 200-meter backstroke, says that, while the current circumstances don't affect her already-finished collegiate season, there still is a sense of disappointment. Kalisz is a NBAC alum who comes from a family of swimmers. Her older brother, Chase, is an Olympic silver medalist. She had hoped to compete and qualify for the 100-meter backstroke in the coming months as well, but will have to put that dream on pause.
"I was in the middle of pretty hard training leading up to [the delay], so to stop out of nowhere is pretty shocking," Kalisz says. "Swimming is the kind of sport where you stay ahead by swimming every day and staying really active. It's definitely going to change a lot of people's careers. It's a little bit sad because a lot of people have been tailoring this entire year of training just to this summer."
In the meantime, for those choosing to continue to pursue an Olympic career, a little creativity is warranted. Training for the Games is a seven-days-a-week effort, and with everything but nonessential businesses closed to the public, athletes have been cut off from their traditional methods of getting themselves in Olympic shape.
Belbot and Kalisz say that they and their teammates have been texting each other workouts and tips for staying in shape while cut off from training facilities. And for Epps, though running outside while maintaining social distancing is still allowed, her access to weight rooms—full body strength is key in the triple jump—will be limited. "That's one of the only dilemmas of this whole thing for me," she says.
Despite any residual frustration, all the athletes feel as though the right decision was made. As much as they'd like to change the circumstances, they fully understand the measures taken to postpone the Olympics—and in effect, flatten the curve.
"If the consequence is being a little bit out of shape, then I'm fine with it," Kalisz says. "It's pretty unfair what's happening, but it's more important to realize that it is something really serious. While there's people who are upset about what's going on and how it affects them personally, I think it's really important to look at the big picture and see that the world is really hurting. It's something we need to really take seriously."