Life Goes On
Mothers show strength in the face of the coronavirus.
Before the birth of her first-born daughter this spring, Jennifer Ramsdell had many plans in the making. She attended prenatal yoga in Hampden. She took birthing classes at the Saint Agnes Hospital. She went over every detail with her mother, mother-in-law, and doula, all of whom would be by her side, along with her husband, Dustin, after the baby arrived on April 13.
"I just wanted to have this huge network of women around me," says the 28-year-old Bolton Hill resident. "We put a lot of thought into what kind of support I was going to have. There would be many helping hands."
Three months later, Jenn now sits in their quiet home, nursing Eleanor, who was born a week late after 36 hours of labor. Ellie, as they call her, is a calm, curious baby who just learned how to laugh, which is one of the many little moments Jenn wishes she could share with her loved ones. They aren't here, due to the novel coronavirus that arrived in Maryland just before her newborn.
"No one else can really go through this journey of parenthood but you, figuring out who you are as a woman and a mother, but in isolation, there's just this extra layer of loneliness," she says. "It's the feeling of mourning—mourning what could or should have been. This is supposed to be such an exciting time of community. When they say it takes a village to raise a child, that feels so real now."
A month before her due date, Jenn watched anxiously as the world struggled to understand this deadline disease and medical guidelines evolved on a seemingly daily basis as new information came into the Centers for Disease Control and World Health Organization. Before long, she received notice that her doctor's office would restrict visitors, including partners, for prenatal appointments. Then two weeks out from delivery, word landed that Saint Agnes would only allow one support person at birth, meaning only Dustin, but not her doula or mother, who is immunocompromised, would be present.
"My whole pregnancy suddenly felt like it was spiraling out of control," says Jenn. "Fear was a huge factor, but there was also this overall frustration, like, holy crap, this is going to impact so many women. I got really worried about the state of motherhood. I knew it was so much larger than just me."
The Ramsdells were one of many millions of families who brought new life into the world this year despite the global pandemic of COVID-19. A baby is born every eight seconds in the United States, but in 2020, hospitals across the country were also inundated with infected patients, while doctors and nurses tried to remain safe themselves, grappling with shortages of personal protective equipment, or PPE. Elective procedures were put on hold, appointments moved to telemedicine. All the while, maternity wards carried on. Because if there was one thing the coronavirus couldn't stop as the rest of humanity ground to a halt, it was the arrival of newborn babies.
"This is a strong group of women," says Jeanne Sheffield, director of Hopkins' Division of Maternal-Fetal Medicine, referring to pregnant mothers during the pandemic. "They have taken on this disease, they have done their research, they have figured out what they need to do to protect themselves and their children. Just watching them, I am incredibly hopeful that we as a society will get through this. Even in the midst of a pandemic, life happens."
But by early March, as the first coronavirus cases appeared in Maryland, new rules and restrictions were quickly implemented throughout the state, rattling an experience already rife with emotion and uncertainty.
"In those first few weeks, we just knew so little," says Sheffield, who worked with the CDC to develop pregnancy-related guidelines while helping her patients navigate the unknowns. "It's still progressing."
Almost immediately, screening stations were set up outside of hospital entrances, where incoming patients would be asked questions about their health, have their temperatures taken, and sometimes get tested for COVID-19. Masks were also soon required by all visitors, with doctors and nurses donning extra PPE like N95 masks and plastic face shields.
"Patients never see you without a mask on, which can be difficult from their perspective—having this person taking care of you, seeing all of you, but you don't even know what they look like," says Rachel Farbman, labor-and-delivery nurse manager at the Greater Baltimore Medical Center, whose team helped deliver some 1,500 newborns between March and August, with 10 nurses of their own expecting this year. "Beyond that, not much has changed. Our number one priority is still to have a healthy mom, a healthy baby, and a safe delivery."
Other changes have included permitting earlier discharges after delivery, with stays in many cases reduced by half, and the temporary closure of some nurseries, allowing more in-room time between mother and baby, which studies say improves sleep and breastfeeding. But the most consequential shift has likely been who else is allowed in the delivery room.
"I GOT REALLY WORRIED ABOUT THE STATE OF MOTHERHOOD. I KNEW IT WAS SO MUCH LARGER THAN JUST ME."
Baltimore maternity wards never saw the outright elimination of visitors as was briefly seen in New York City, but like Saint Agnes, the majority moved to allowing only one support person. Some patients actually welcomed the restrictions, affording them the time to rest and recover postpartum without distractions, but others were left with the difficult decision of choosing between partners, mothers, and doulas, aka birth coaches, who provide emotional and physical support during childbirth.
"As doulas, we work for our clients but are at the mercy of the hospital's protocols, and I don't think they're going to be changing anytime soon," says Odile Penet, who saw her 20-year practice, which works primarily with hospital births, virtually disappear overnight. "Everything happened so fast. You couldn't get any information. Clients started to reach out and say, 'What do we do?' Their support system was crashing down, and, of course, they were afraid of going to the hospital and being contaminated. We adapted, because that's what we do as doulas. Every time we go to a birth, we have to adapt."
This time, adapting meant pivoting to virtual support for her clients, through prenatal and postpartum care, as well as childbirth, even witnessing labor via video apps like Facetime, Zoom, and Skype.
"It was magical, and very strange—basically, we can still be there with our clients, we can help them advocate for themselves and give the partner all of the pieces to be their own super doula, but long term, it definitely won't replace the physical presence," says Penet, who hopes to see doulas deemed essential workers.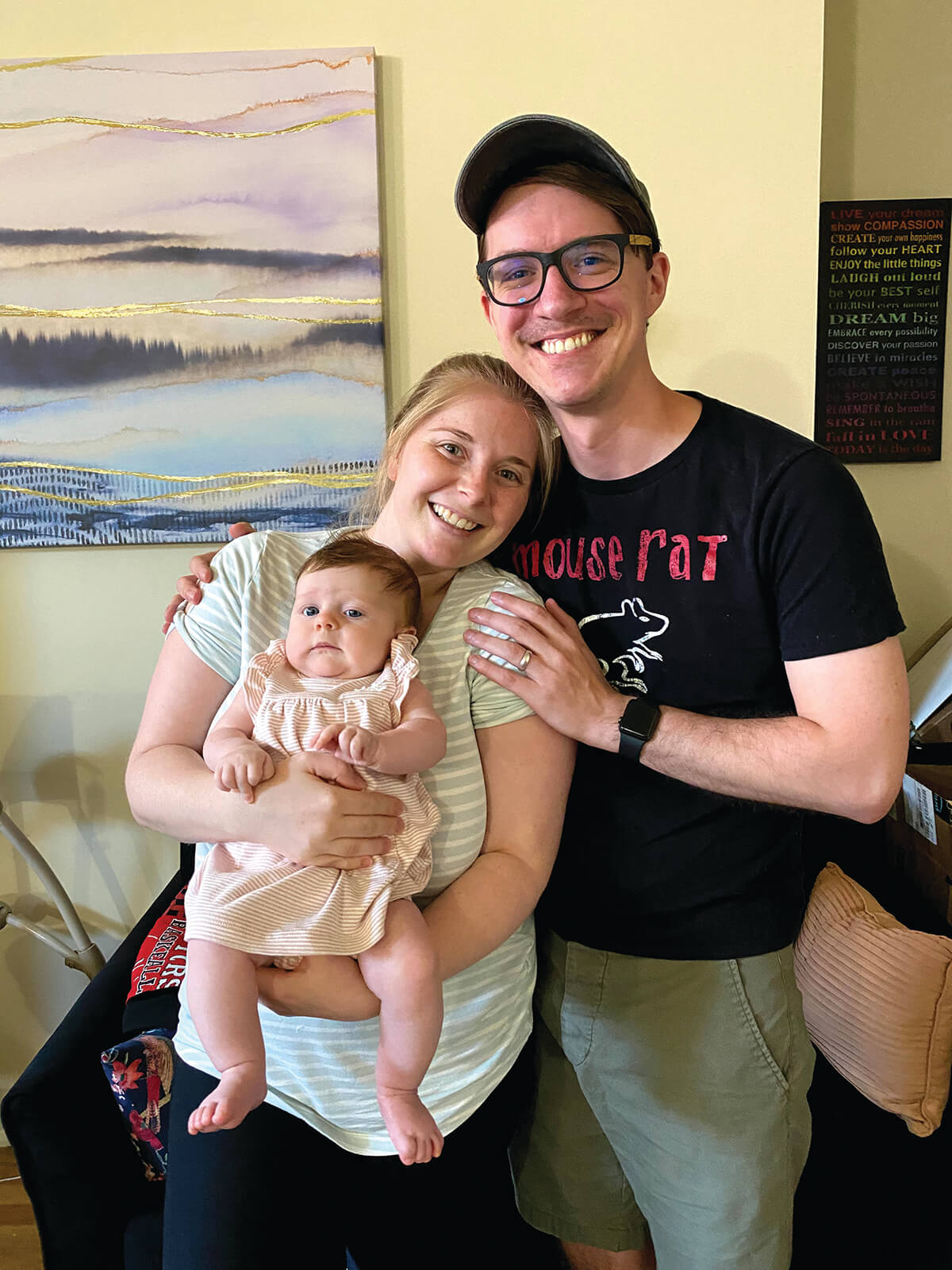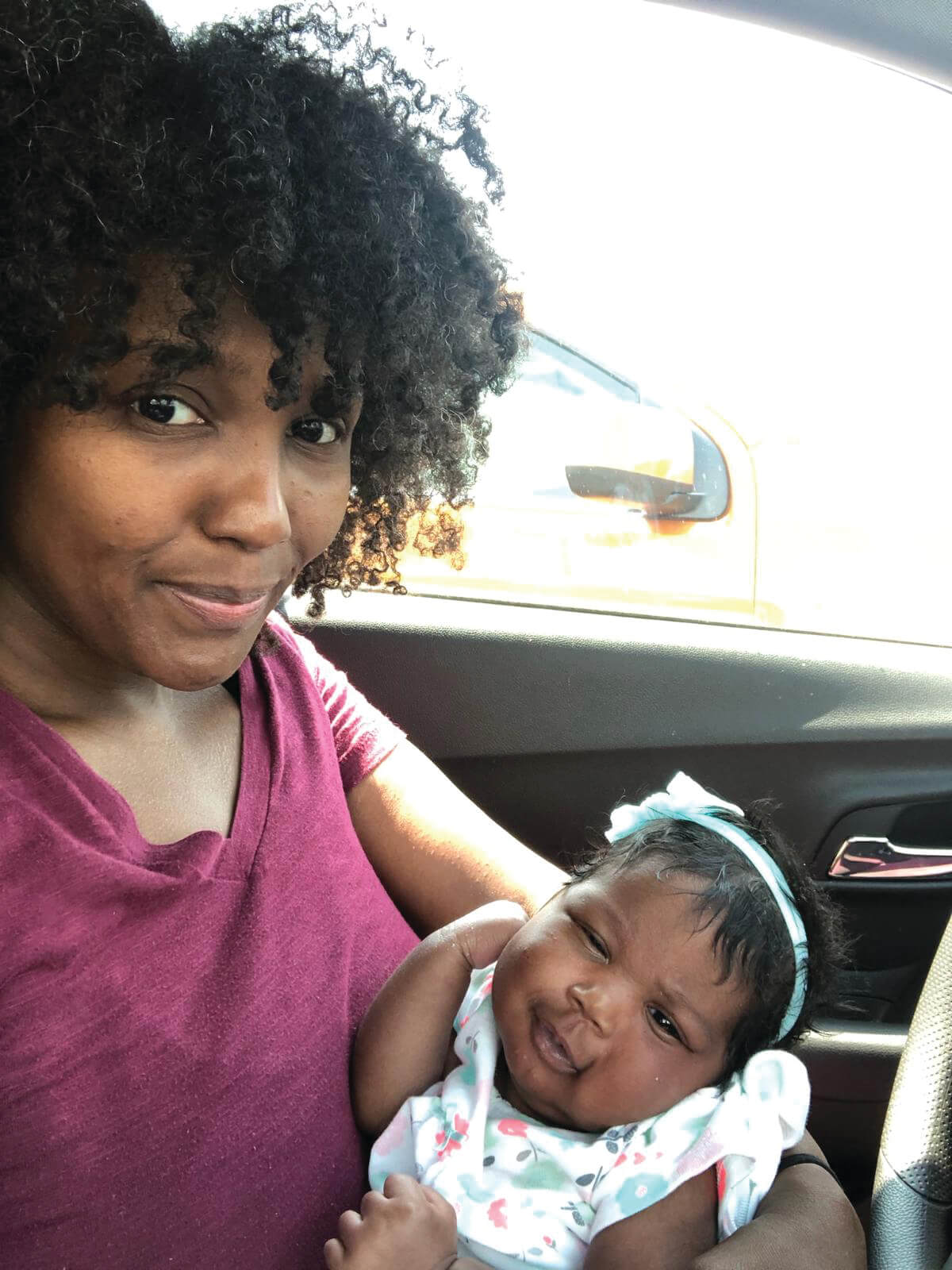 Given these circumstances, more and more women are even deciding to avoid hospitals entirely, instead choosing to deliver from the comfort of their own homes. It's a continuation of a trend seen over the last two decades, with out-of-hospital births increasing by 72 percent between 2004 and 2014, according to a 2016 joint study by the University of Maryland and Boston University.
"We've had a major influx of clients and we're busier than ever," says Bayla Berkowitz, founder of Charm City Midwives. In fact, they've had to turn people away, now being fully booked through November and receiving inquiries into the New Year. "It's nice to see so many people realizing that home birth is a safe, viable option, changing the status quo."
Accounting for about one percent of all babies born in the United States, home births come with their own set of risks—they are recommended for mothers who are low-risk and without pre-existing conditions such as hypertension and diabetes. But in light of the coronavirus, some still prefer the approach to hospital settings. Like obstetricians, Berkowitz's team also follows CDC guidelines and wears N95 masks during all visits, including delivery, but does not limit visitors, within reason. She says it's that personalized support system that draws many mothers to midwifery, especially these days.
Indeed, that's what inspired Jinji Fraser and her husband, Paul, to change their birth plan in June. In late February, just as the coronavirus began its spread across America, the couple learned they were pregnant with their first child—a boy, due on Halloween. Originally planning to deliver at the St. Joseph Medical Center in Towson, the 37-year-old Lauraville resident connected with a local midwife and doula, and after meeting all of the necessary health requirements, switched to a home birth in her second trimester.
"Having a baby is so big—I can't believe my body has done this much so far, I can't believe that a life is surviving inside of me, I couldn't believe it when I got pregnant, either," says Jinji, who never thought she'd have children. "Almost immediately, it felt like this was the only thing that I had to do."
In addition to concerns surrounding COVID-19, as a Black woman, Jinji found herself at the intersection of another health crisis: the racial disparities of childbirth, with Black women four to five times more likely to die during pregnancy than their white counterparts, according to the CDC.
"I just couldn't believe it, then I started reading, and then I just crumbled under the facts and the reality that I was slipping into," she says. "I broke down to my midwife about a month ago and told her I was afraid I was going to die. But I'm really lucky that I can afford care that insurance doesn't cover. If I had to be in the hospital, which is the circumstance for probably 99 percent of Black women in Baltimore, then what? I'd still just be sitting here scared."
Pregnancy has been a mix of both fear and joy for Jinji, but now, nearing her third trimester, she's beginning to feel excited—seeing Paul read his parenting books, transforming their home office into a nursery, and finding faith in the racial justice movement taking place across the country, in many ways counting its convergence with the additional time and slower pace of the coronavirus as an unforeseen blessing. This summer, with her newly round belly, she donned a face mask and marched in the streets of Baltimore, holding a sign above her head that read, "Black mamas lives matter."
"I am so grateful that this moment has been mine," she says. "It's just his time to be here. I think those of us who are doing this have been chosen, whether we knew it or not. It couldn't have been another way."
"I AM SO GRATEFUL THAT THIS MOMENT HAS BEEN MINE. IT COULDN'T HAVE BEEN ANOTHER WAY."
Of course, with more than 100,000 confirmed cases in Maryland as of press time, it was inevitable that some pregnant women would eventually contract the coronavirus, and much still remains unknown about the disease's impact on pregnancy, childbirth, and postpartum.
 "We're now well over 150 pregnant women in the Hopkins system who have had COVID-19," says Sheffield, whose team constructed a labor-and-delivery biocontainment unit for positive patients. "Fortunately, the majority—80 to 85 percent—are asymptomatic. Another 10 percent have mild symptoms, like cough or congestion or anosmia, where they can't smell. We've only had a handful of women who have actually required ICU care."
Mia Taylor is one of the latter cases, having contracted the virus in her last trimester. In a matter of days, the active, healthy, 39-year-old could barely walk, talk, or breathe, and was admitted into the COVID unit at GBMC, where, aside from the doctors and nurses dressed head-to-toe in PPE, visitors were forbidden. Three long and lonely days later, her water broke.
"I was so scared, I didn't know if I was going to survive, if my baby was going to survive—I thought, I can barely breathe, how am I going to have this baby?" she says. "But I tried to keep calm, and once I got to the point of delivery, I was no longer worrying about breathing or even thinking. I was just worried about having my baby. I don't know how I did it but by the grace of God."
Tougher still was the fact that mother and newborn were quickly separated, with her daughter, Melaina, born four weeks early and coronavirus-free on June 6,  transferred to the NICU and Mia back to the COVID unit. The nurses Facetimed her often, but it would be another five weeks before she finally tested fully negative and held her baby—now more than one month old—in her arms for the first time.
"It breaks my heart, it really does—I missed out on that moment to bond with her, that one-on-one time that's so important," says Mia, who also lost precious weeks with her one-year–old, Taylor. (The American Academy of Pediatrics no longer recommends most COVID-related separations.) "I wanted to be there, I wanted to take care of her. But at this point, I'm just grateful. My daughter is so strong. She just eats and sleeps. She doesn't cry. She is such a good baby."
Mia has regained her health, as well. She can now breathe freely, and her appetite and sense of smell have both returned. But the fear still lingers. She's afraid to leave her house in Woodlawn for the chance that she might get sick again, but she plays with her kids inside, and occasionally, they all put on their masks together and head to the park for some fresh air.
"I wanted to kick the ground when I got out of the hospital because I was just so happy to see the sunlight," she says. "I'm just so grateful, to hold my daughter, to be with my family—to be alive."