Photo Essay: Silent Spring
Photographer Sean Scheidt captures his neighborhood during the pandemic.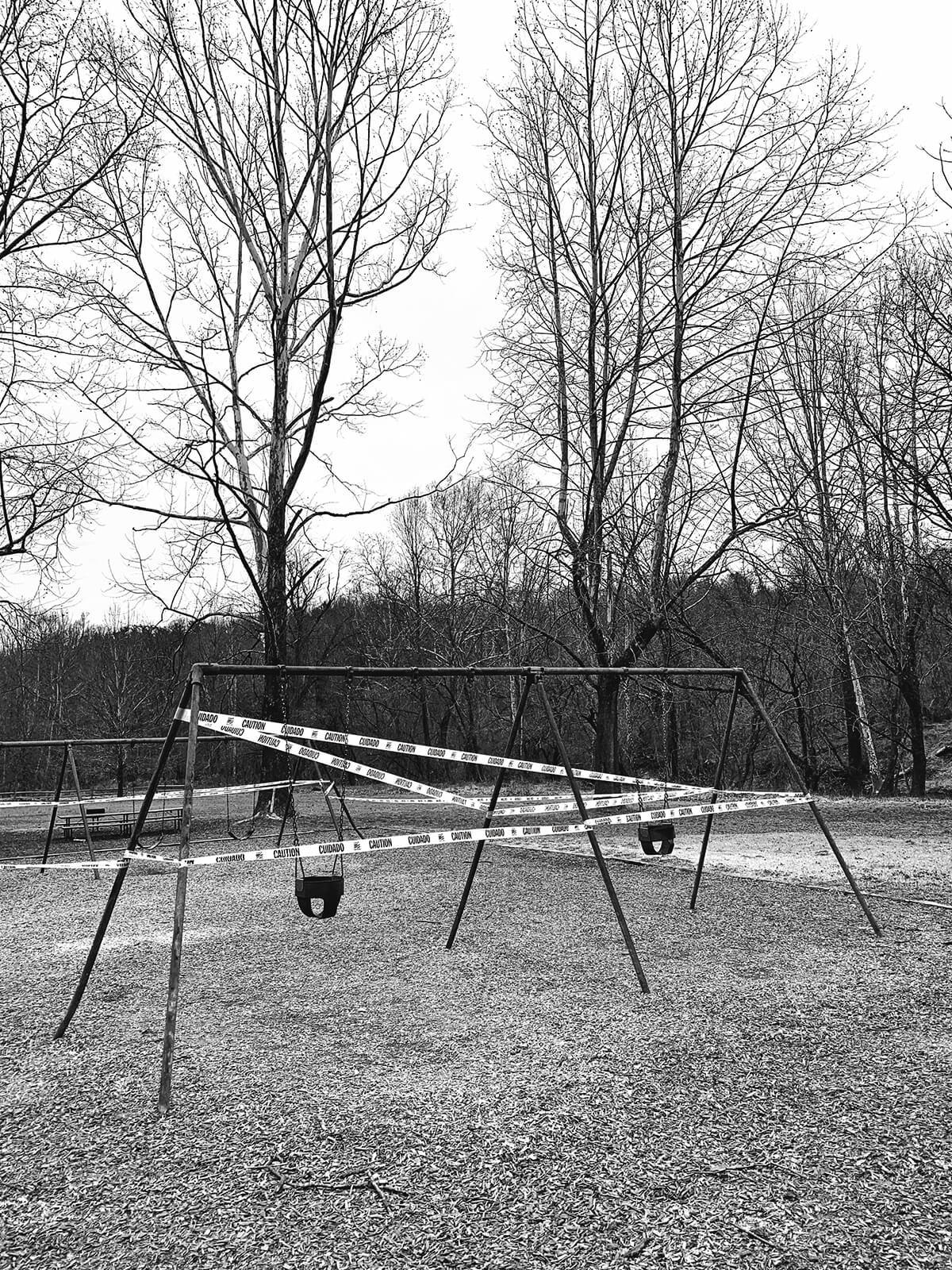 Under normal circumstances, freelance work, slower in the winter, picks up each spring, says Baltimore contributing photographer Sean Scheidt. This was how he found himself at Patapsco State Park in March.
"I was going stir crazy," says Scheidt, who shot the following images. "My gym was closed. People told me to work on design projects, but I'm not a graphic designer. I needed to get out of the house and go for a hike."
The restlessness is genetic. His grandmother has been a Dundalk crossing guard for 52 years, and it was all he could do to keep her inside while he made the grocery runs during the coronavirus outbreak.
In his neighborhood, Scheidt took pictures of church signs explaining services were canceled, a shuttered senior center, empty stores, and highway signs warning against large gatherings.
"At Patapsco, the first thing I saw was the closed playground," he recalls. "It was eerie. Disconcerting. It's a place for kids covered with police crime tape. I did a six-mile trail and put one foot in front of the other. It took my mind off things. I took the photograph when I got back."