The List: December 2020
Things to do in these strange times.
12/4-6: VIRTUAL HOLIDAY HEAP 
The Charm City Craft Mafia has long been an antidote to the age of Amazon, with the Baltimore-based artisan collective celebrating all things locally made. But this year, in the wake of COVID-19, their annual Holiday Heap will move from its usual 2640 Space in Charles Village to the internet. From December 4 through 6, CCCM's virtual marketplace will feature dozens of regional vendors, from beloved paper artist Annie Howe Papercuts, pictured, and leather goods maker Almanac Industries to body-care creator Priya Means Love. There's never been a better year to treat yourself or your loved ones to natural remedies from Hey Thanks! Herbal Co. or confections from Pure Chocolate by Jinji. For three days, support local businesses impacted by the economic crisis, follow along with live craft demonstrations on social media, and enter to win a raffle basket of handmade goods to benefit local charities.
12/1: THE BALTIMORE BUTTERFLY SESSIONS: THE FUTURE IS BRIGHT
Featuring poetry by the youth of DewMore Baltimore, as well as music by local musician Melissa Li, Center Stage's Baltimore Butter y Sessions works to catalyze conversation and build awareness around today's most pressing issues. Center Stage. Online. 7 p.m. Free.
12/1: A CHILD OF AFRICAN ANCESTRY AT THE MEDICI COURT
Join Joaneath Spicer, curator of Renaissance and Baroque art at The Walters, for discussion on the famous portrait of Giulia de' Medici that played a central role in the museum's groundbreaking exhibition, Revealing the African Presence in Renaissance Europe. The Walters Art Museum. Online. 5:30 p.m. Free.
12/2: BSO SESSIONS: LEGACY
In her final season as Music Director, Marin Alsop takes us on a retrospective look at her historic journey with the BSO over the past 14 years, including an international tour, 14 albums, and the founding of BSO OrchKids. The program features three composers' approach to evoking an earlier musical era with Prokofiev's "Classical Symphony," Ellen Taaffe Zwilich's "Concerto Grosso 1985," and Adolphus Hailstork's "Baroque Suite." Baltimore Symphony Orchestra. Online. 8 p.m. $10. 
12/3: 49TH ANNUAL MONUMENT LIGHTING
Mt. Vernon's annual Monument Lighting typically draws tens of thousands of spectators to its central holiday village, stage performances, and fireworks finale. This year, the holiday lights on Baltimore's Washington Monument will still be lit, but with a virtual celebration including a half-hour TV special, The WJZ Holiday Spectacular, featuring local celebrities, musical performances, and small groups of socially distanced people counting down to the lighting. WJZ. 7:30 p.m. Free.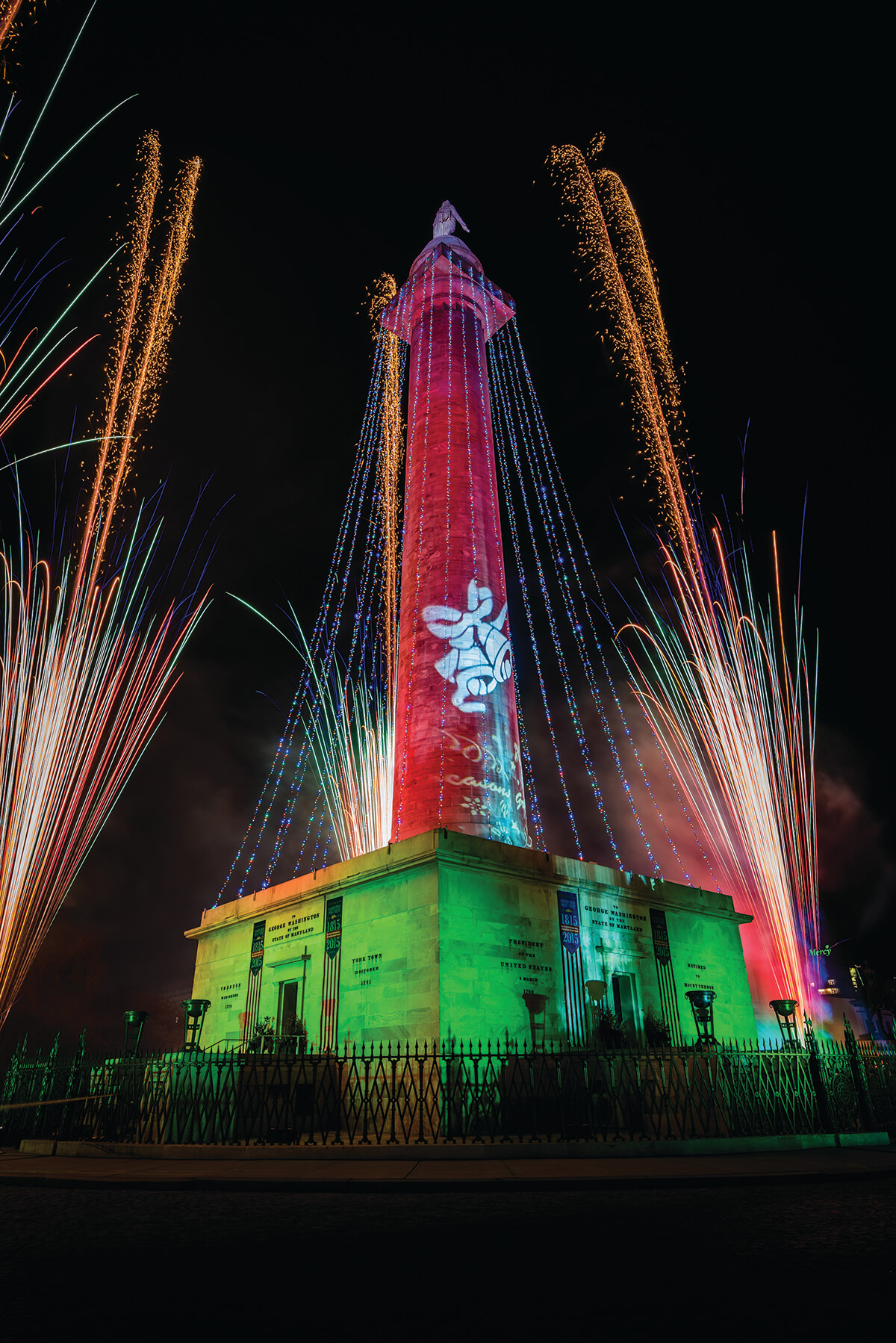 12/3: DISCOVERING BENJAMIN HENRY LATROBE
Born in England and educated in Germany, Benjamin Henry Latrobe arrived in the United States in 1796 and soon was providing the new republic with canals, water systems, and, most famously, buildings. Learn about his contributions to American society and the challenges that arose in his private and public life during this midday virtual talk. Maryland Center for History and Culture. Online. 12 p.m. Free.
12/5: PATTERSON PARK 5K
Due to COVID-19, this ninth-annual race has gone virtual, with proceeds from the 5K self-guided run benefitting educational experiences abroad for Baltimore's youth. Patterson Park. Times vary. $20-25. 
12/5-6: SOCK MONKEY SATURDAY-SUNDAY
For two afternoons, participate in AVAM's annual sock monkey tradition with weekend Zoom sessions for a community sock monkey show-and-tell. American Visionary Art Museum. Online. 1 p.m. Free.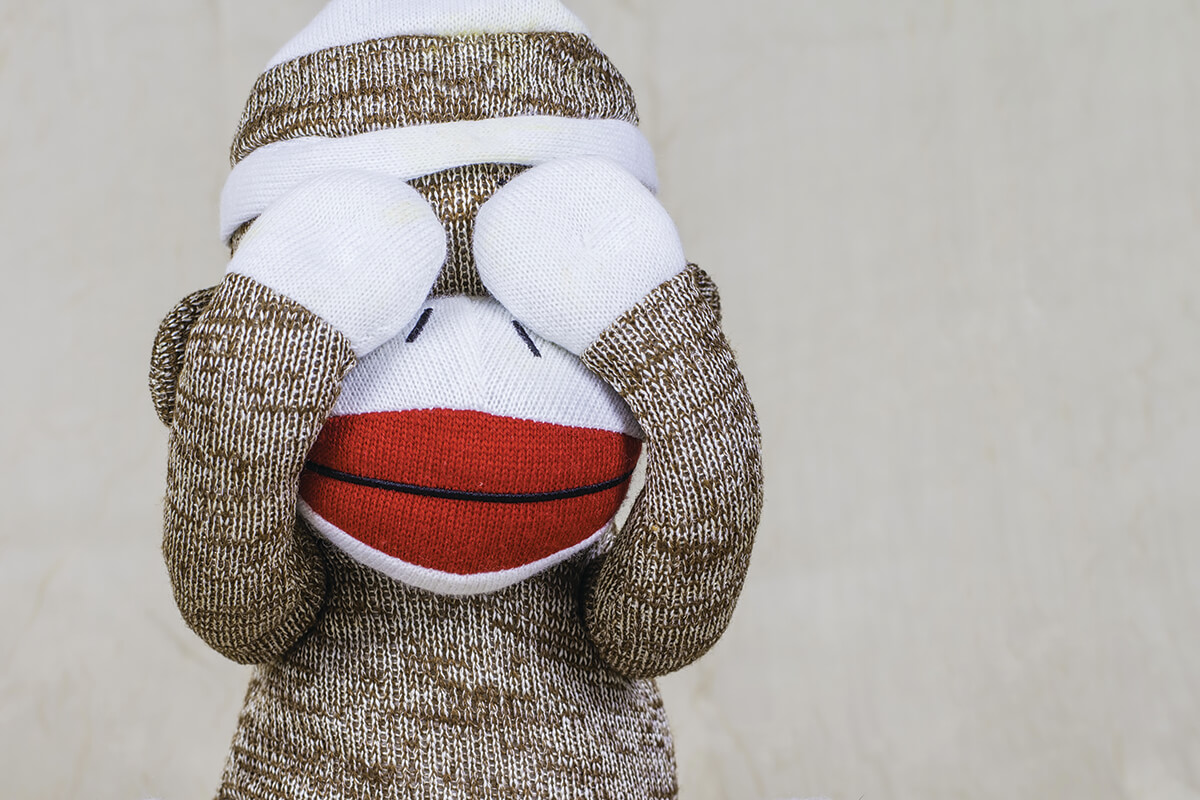 12/6: LETITIA VANSANT & LAURA WORTMAN
Two of Baltimore's most beloved folk singers, solo artist Letitia VanSant and the Honey Dewdrops' Laura Wortman, come together for a virtual performance through An Die Musik. An Die Musik. Online. 7 p.m. $5.
12/8: FOR THE LOVE OF BRONZES WITH LISA ANDERSON-ZHU AND MERLE DAVISON
Lisa Anderson-Zhu, associate curator of ancient Mediterranean art, talks with Merle Davison, a Baltimore-based, self-taught artist, about the process she uses to create bronze sculptures. The Walters Art Museum. Online. 5:30 p.m. Free.
12/9-1/2/21: A VERY MERRY CAMPY CHRISTMAS!
In true Baltimore fashion, this festive group exhibition will include camp-inspired works by local artists and craftsmen, with an opening reception on the evening of December 12. Y: Art Gallery. Wed.-Fri. 12-6 p.m., Sat. 10 a.m.-6 p.m. Free.
12/9: BSO SESSIONS: TRAILBLAZER
Also in celebration of Marin Alsop, who made musical history with the BSO when she became the first woman Music Director of a major U.S. orchestra, this episode features fellow composers who are trailblazers in their own right, with William Grant Still's "Darker America;" Gershwin's "Rhapsody in Blue," featuring pianist Lura Johnson; and Roxanna Panufnik's "Two Composers, Four Hands." Baltimore Symphony Orchestra. Online. 8 p.m. $10.
12/10: PEABODY IN THE EVENING
Inspired by artworks in the Walters collection, a soloist from the Peabody Institute will perform a live digital concert from their own home. The Walters Art Museum. Online. 5:30 pm. Free.
12/11: JINGLE BELL RUN
Take part in this annual race for charity wherever you are, from your favorite 5K route to moving on your treadmill, with every participant receiving a T-shirt, sticker, and medal. Arthritis Foundation. Times vary. $35.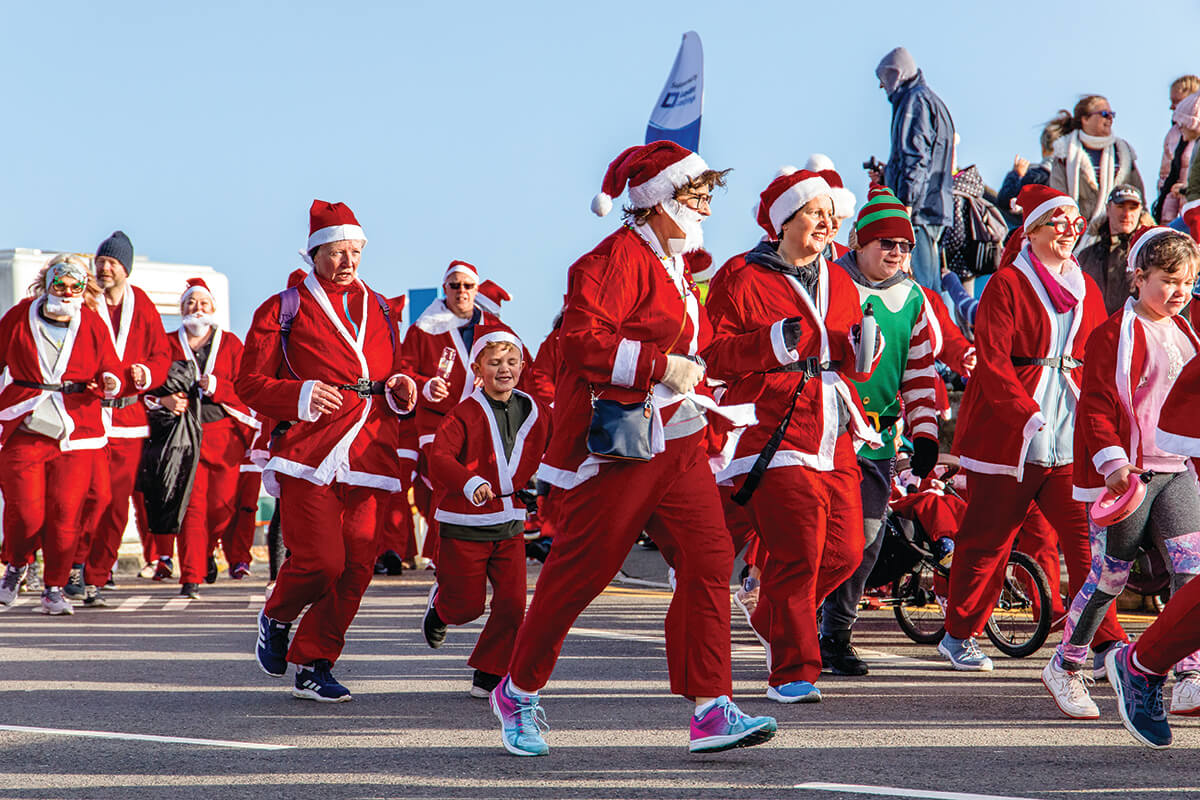 12/12-13: MAP'S UNDER $500
Just in time for the holidays, the Maryland Art Place's annual winter benefit exhibition features works by regional artists for purchase by area collectors, all for under $500. This ticketed two-day event is first-come, first-served, with the remaining artworks then featured online for a virtual sale through December 19. Maryland Art Place. 12-4 p.m. Price TBD.
12/16: BSO SESSIONS: HOLIDAY POPS WITH JACK EVERLY
BSO artistic partner and Baltimore rapper Wordsmith joins this special holiday episode with a new rendition of "'Twas the Night Before Christmas" as a reflection on 2020. Principal Pops conductor Jack Everly presents a program of holiday cheer featuring familiar favorites including "Sleigh Ride," "A Hanukkah Celebration," and "We Wish You a Merry Christmas." Baltimore Symphony Orchestra. Online. 8 p.m. $10. 
TO 12/19: SURREAL
This three-artist exhibition features works by Daniel Stuelpnagel, Richard Hagerty, and Cindy Mehr that explore personal interpretations of surrealism. Y: Art Gallery. Wed.-Fri. 12-6 p.m., Sat. 10 a.m.-6 p.m. Free.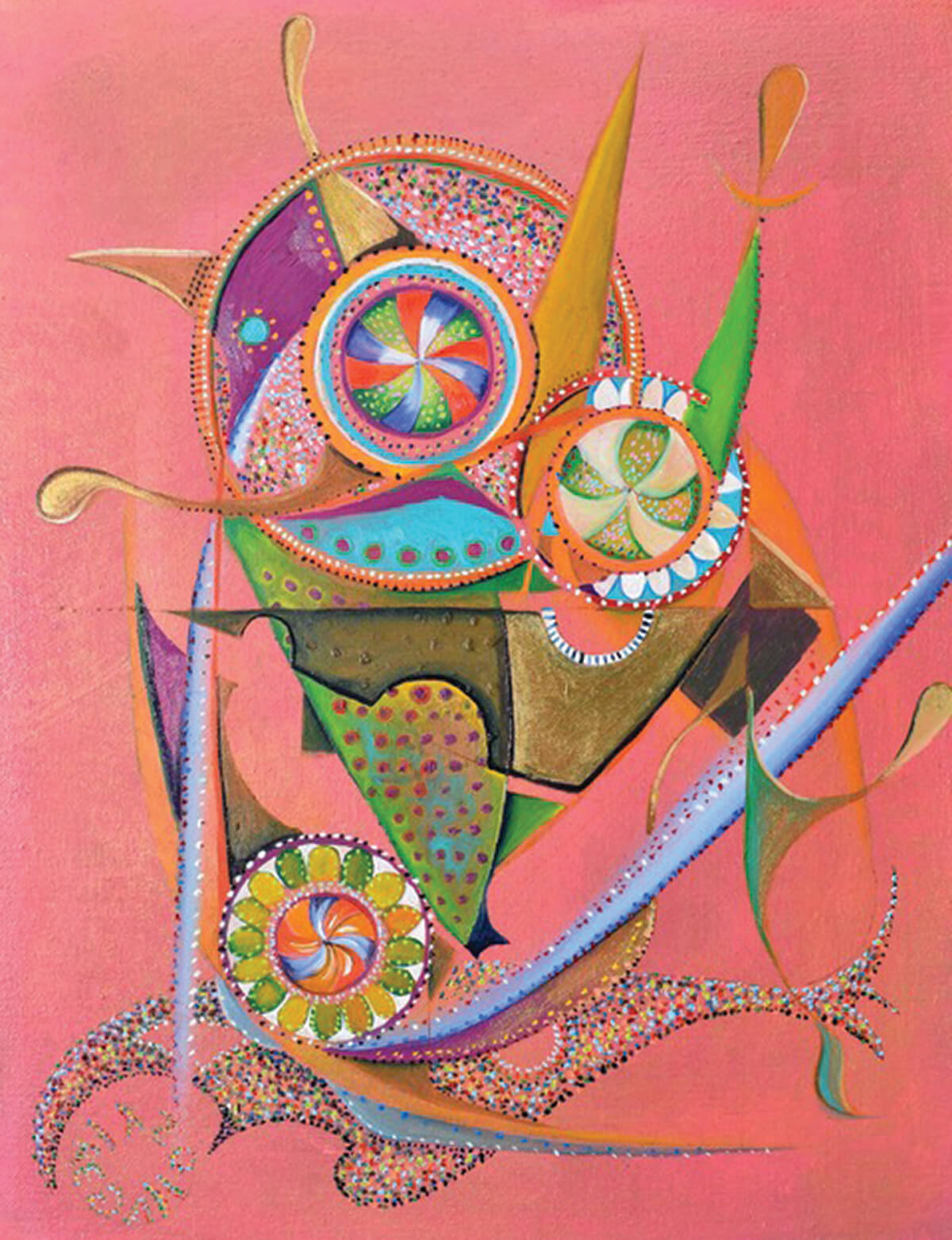 12/20: YOGA AT THE ZOO
This class is a 60-minute Vinyasa style yoga practice amidst the animals for attendees 15 years of age and older, held at the Penguin Educational Center. Maryland Zoo. 8-10 a.m. $14.99- 24.99.
12/24: CHRISTMAS WITH CHORAL ARTS: GREATEST HITS
This year's virtual Christmas concert will highlight 25 years of holiday classics from the program's origins through the most recent Emmy- nominated performance from 2019. Broadcast via WMAR-2, WBJC Radio, and WYPR, it will feature interviews with music director Anthony Blake Clark and music director emeritus Tom Hall, as well as an international cast of Handel's "Hallelujah Chorus." Baltimore Choral Arts Society. Times TBD. Free. 
TO 12/31: SPECTRUM OF FASHION
The Maryland Center of History and Culture has unlocked one of its greatest archival treasures in this new exhibition featuring highlights from its costume collection, dating across four centuries. Maryland Center for History and Culture. Wed.-Sat. 10 a.m.-3 p.m. Free-$9.
To 1/2/21: RAOUL MIDDLEMAN'S BALTIMORE 
This new exhibition surveys the acclaimed local artist and his lifetime of painting his native city's streets, alleys, and urban waterfront, with works dating back to 1975 revealing the evolution in Middleman's painting style in correlation with the city's transformation from an industrial center to a tourist destination. Ink Spot Press. Times vary. Free.
TO 1/3/21: ZOO LIGHTS
Drive or walk through a holiday festival of lights shaped like wildlife while supporting the Maryland Zoo's animal care and conservation work. Advanced reservations are required. Maryland Zoo. Wed.-Thu. 5-p.m. to 7 p.m., Fri. & Sun. 5-9 p.m., Sat. 4:30-7:30 p.m. $20-45.
TO 1/9/21: IT'S PANDEMONIUM
On display in the main gallery, this group exhibition and art sale celebrates Creative Alliance's 25th anniversary and brings affordable art to the Baltimore community while fundraising for the Highlandtown arts venue. Explore works by the likes of Joyce J. Scott, Timothy App, Jo Smail, Schroeder Cherry, Jerry Prettyman, Norman Galinsky, and more. Creative Alliance. Tues.-Sat. 11 a.m.-7 p.m. Online. Free.
TO 3/20/21: SHE KNEW WHERE SHE WAS GOING: GEE'S BEND QUILTS AND CIVIL RIGHTS
This new exhibit features five quilts from artists of Gee's Bend, Alabama, which is home to generations of Black craftswomen whose quilts represent a crucial chapter in the history of American Art. In 1966, at the height of Civil Rights activism, the quilters transformed their artistic practice into collective action by founding the Freedom Quilting Bee. The Baltimore Museum of Art. Wed.-Sun. 10 a.m.-5 p.m. Free.
TO 3/21: MAKE GOOD TROUBLE: MARCHING FOR CHANGE
Inspired by the words of the late John Lewis, this new exhibition features works by artists and protestors who took to the streets across the state this summer
to raise awareness about racial injustice in the wake of the death of George Floyd, from protest signs and photographs to buttons and murals. Reginald F. Lewis Museum. Wed.- Sat. 10 a.m.-5 p.m., Sun. 12-5 p.m. Free-$8.