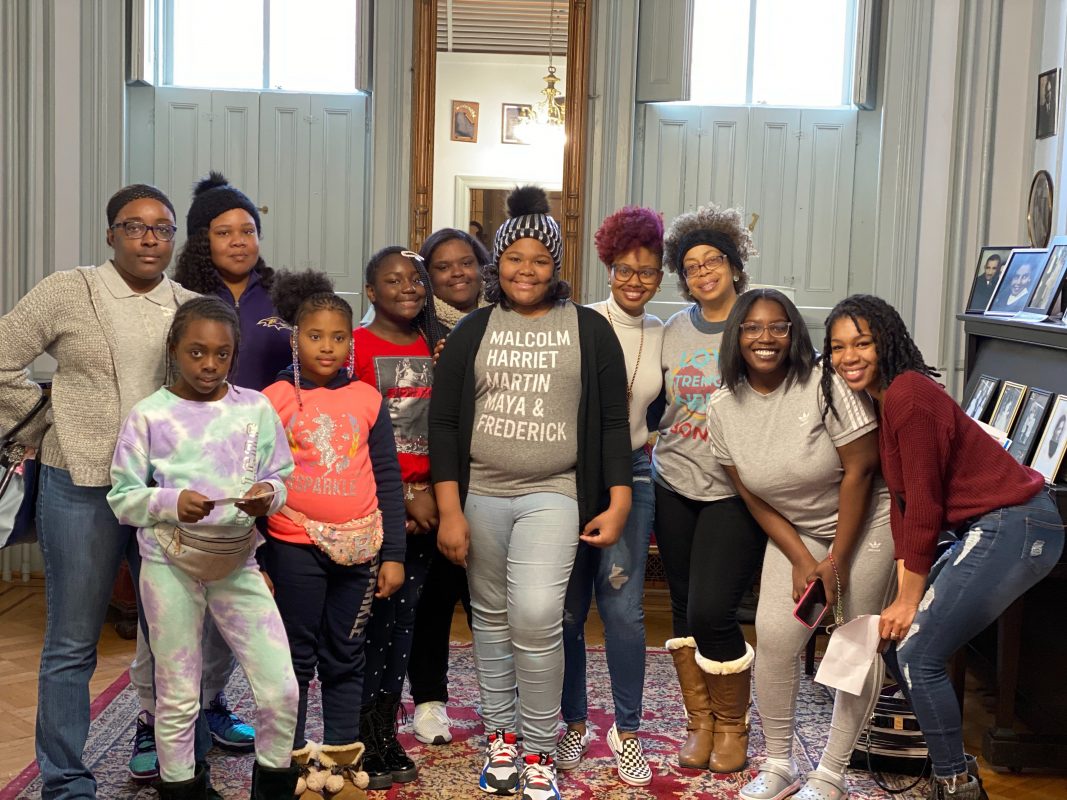 BOND
Ateira Griffin always knew she had her mom on her side. Her mother raised her and her brother as a single parent, so when Griffin had girls and their mothers shuffling in and out of her office at the Baltimore Leadership School looking for advice, she knew exactly who to talk to.
"That is your home base," says Griffin, the Dean of Students at the Baltimore Leadership School. "And if you don't have your home base, then everything can be set off."
The young girls approached Griffin with issues of not being able to get homework or studying help from their moms, while the mothers ventured into the office looking for guidance in resume-writing, connecting with their daughters, and solving problems in the workplace.
Griffin came to the realization that there was a crack in the system, so she went to her own mother to understand what steps she took to help Griffin with confidence, communication, and college-readiness when she was a student.
Her experience as a mentor, combined with the heart-to-heart she had with her mother, led Griffin to founding Building Our Nation's Daughters (BOND) in 2015, with the help of an investment from the Warnock Foundation.
The organization's purpose is to help cultivate healthy mother-daughter relationships and connect the pairs to academic, professional, and community resources.
Since it was founded, BOND has forged relationships with partners such as MOMCares to offer maternal health support, the YMCA to offer discounted memberships, and the Johns Hopkins University Social Innovation Lab, which has offered scholarships for the moms to pursue higher education.
Last fall, Tyeisha Johnson learned about the organization during a PTA meeting at her daughter Akira's charter school. While Johnson works as both an intake coordinator for University of Maryland Medical System and a discharge coordinator at Baltimore Washington Medical Center, 10-year-old Akira attends school at the Lillie May Carroll Jackson School in Northeast Baltimore.
"I thought that this would be a good way to help us grow," Johnson says, "particularly as she transitions into middle school and her teenage years."
Before the coronavirus hit, BOND's 40 moms and daughters would meet twice per month at its partner schools, Baltimore Leadership School and Lillie May Carroll Jackson School, for circle time and STEAM activities.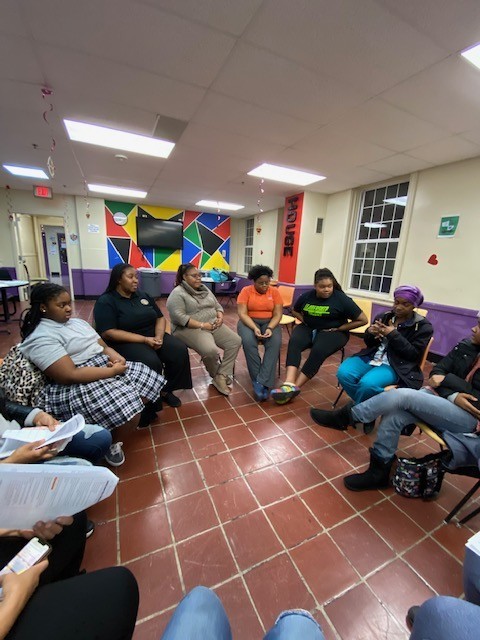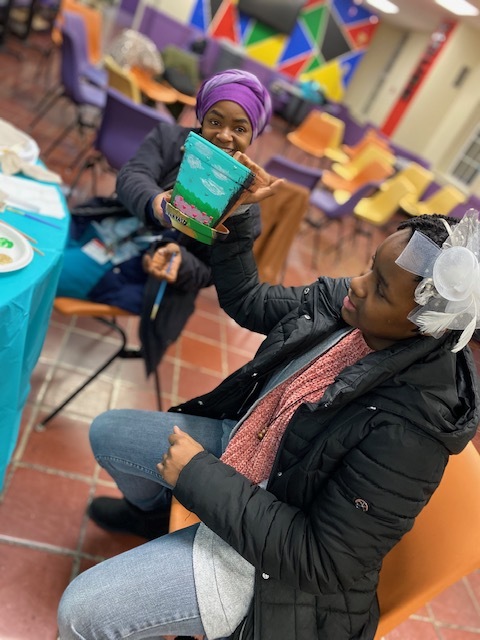 Griffin utilizes restorative circle practices to develop listening skills and emotional communication between the pairs. The STEAM—Science, Technology, Engineering, and Art—activities allow mothers and daughters to work together on projects like growing plants, bridge-building, and writing poetry.
"Our mentoring model is different because we focus on moms," Griffin says, "since we know she is the biggest asset in her household."
Now that social distancing practices are being enforced, BOND has made necessary adjustments. Throughout this transition, some of the moms have been faced with challenges such as being furloughed or losing loved ones to the virus, so BOND has worked to inform those individuals about filing for unemployment and connect them to grief management resources.
Now, the group meets for two hours weekly over Zoom to continue their STEAM activities and circle time, as well as counseling meetings. Griffin and her team hand-deliver the materials the pairs need for meetings, and now that the moms are having to provide more meals each week, Griffin even sends a snack to each of the households.
The nonprofit has also added "Mom Check" on Facebook Live every Thursday and "BOND in the Cafe" on Wednesdays for the girls and mothers to eat lunch together. The virtual environment has allowed BOND to bring members from each of its partner schools together so that they can break down barriers between neighborhoods.
"BOND has made a positive impact on our relationship," sums up Johnson. "We have been able to identify what we each need and want from each other."