This Cop-Turned-Mentor Opens Doors for West Baltimore Students
Through her nonprofit Unified Efforts, Deborah B. Ramsey provides students in the Penn North neighborhood with academic support and recreational opportunities at no cost to their parents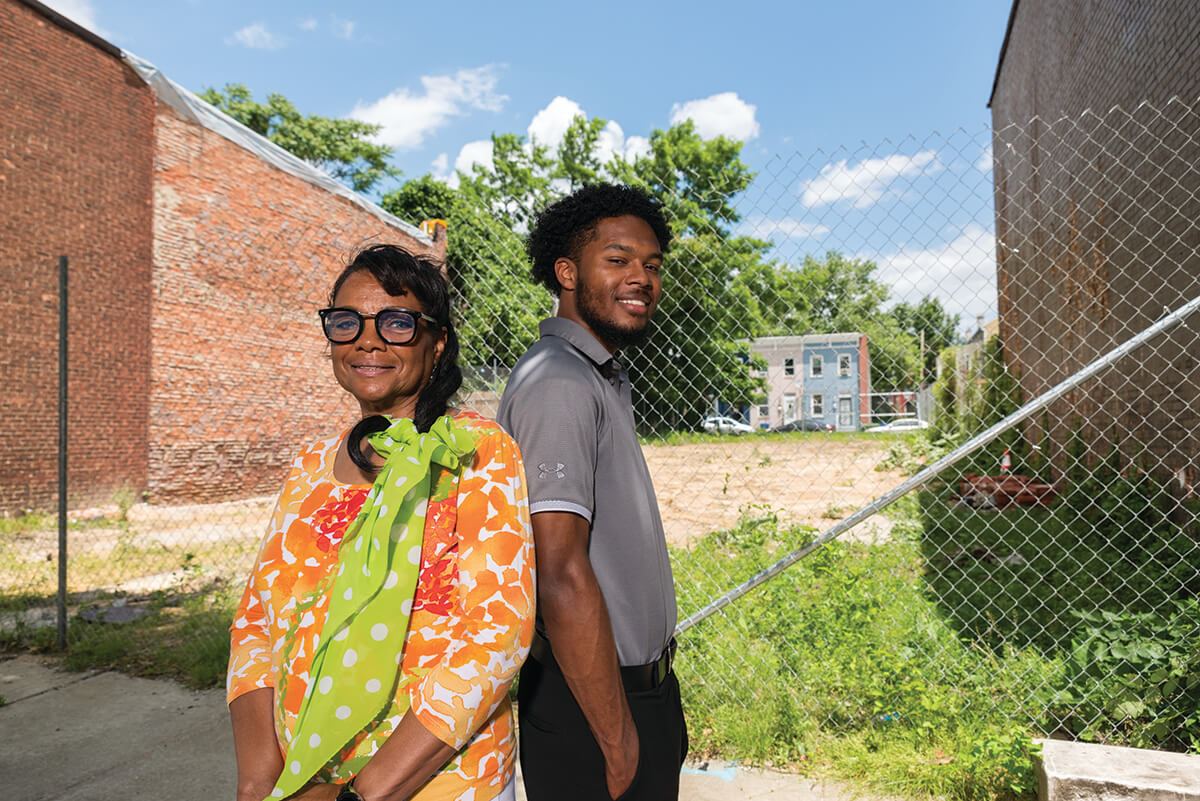 Former Baltimore City police detective Deborah B. Ramsey has been on a mission to help people for a long time. "I've been a public servant all of my professional career," she says. "That is where I feel my love of community."
For the past seven years, Ramsey, 71, a Baltimore native, has nurtured more than 150 young people in West Baltimore's Penn North neighborhood, providing academic support and recreational opportunities at no cost to their parents, through Unified Efforts, a program she founded in 2012.
After 12 years on the force, Ramsey left the police department in 1994 and held various jobs before developing a series of bullying prevention and violence prevention programs that led to the founding of Unified Efforts. The nonprofit organization offers out-of-school activities at summer camps, back-to-school sessions, and during breaks or whenever the kids are out of school for any extended period.
The group has no one home base, but has met at various churches in the area and at Coppin State University, where the students can take swimming lessons. But Unified Efforts' nomadic days are about to end. Through the city's Vacants to Value Booster program, Ramsey was able to purchase a property on Woodbrook Avenue in West Baltimore. Plans are now underway to build a new youth center. "It's a miracle," Ramsey says.
To date, the organization's attendees have had access to music lessons, cooking classes, and creative writing workshops at Goucher College, among other educational endeavors. They also take field trips to various locations around the city and beyond, including Baltimore Blast games and Martin State Airport, where they can experience a flight simulator.
Cencere Echols (pictured, next to Ramsey), a 21-year-old computer science major at UMBC, remembers the flight simulation from his days at Unified Efforts. "That opened my eyes to potentially being a pilot," he says. "That is one of my backpocket plans."
Even though Echols is in college, Ramsey is still part of his life. "I call her my mentor, but she calls it a 'life adviser,'" he says. "Miss Debbie comes into a child's life and makes an impact, whether it's a listening ear or helping to introduce different experiences."
"We expose our children to experiences and spaces they may not normally intersect with," Ramsey says. "When we expose our young  people to the possibilities, something goes off inside them."