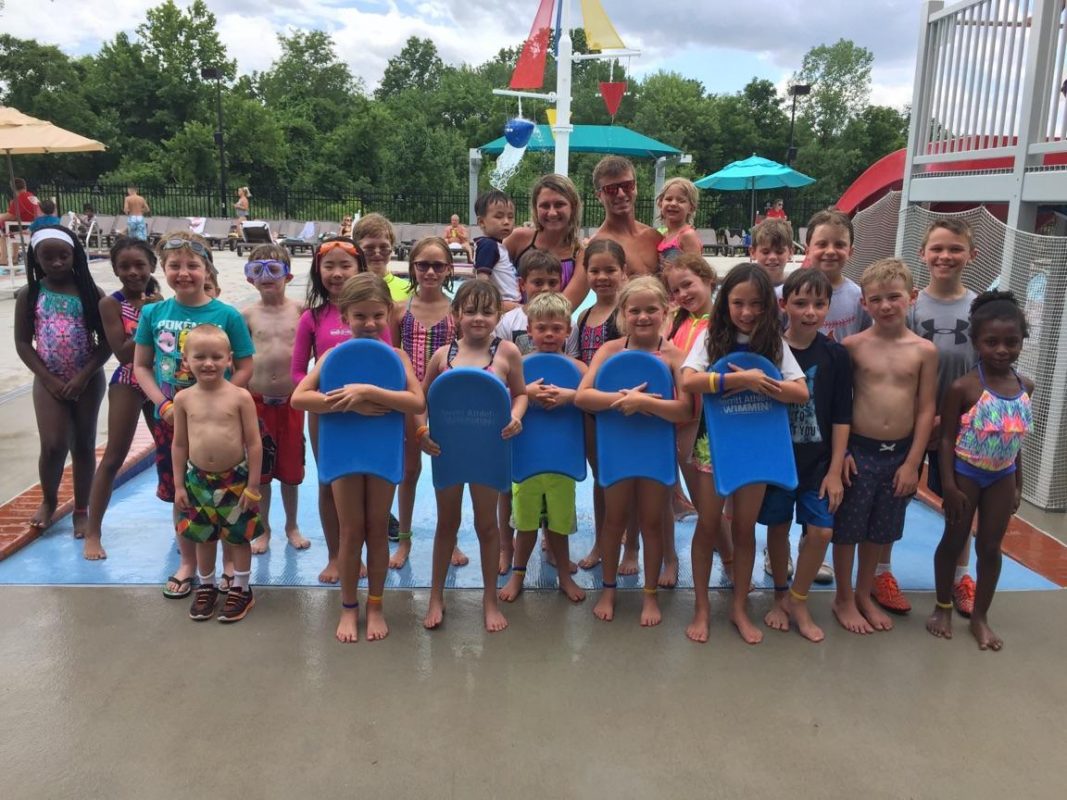 Merritt Clubs
Grab your swim suits, caps, and goggles to help set a world record in the world's largest swim lesson (WLSL) on Thursday, June 21. Created in 2010 by the World Waterpark Association, this is the fourth year that Merritt Clubs is participating and inviting the community to take part at their Canton, White Marsh, Towson, and Eldersburg locations.
This worldwide, free event will take place at hundreds of locations in more than 20 countries on five continents over the course of 24 hours. The purpose is to build awareness for water safety while also setting the Guinness Book of World Records for the largest swim lesson in one day.
"It was something that we were looking to have awareness and impact on water safety," said Andrew Barranco, regional operations and aquatic manager at Merritt Clubs. "We do a lot of things with regards to water safety including a new SEAL program this year, which is safety education and aquatic learning program. This one-day event just tied into our other initiatives."
According to the World Health Organization and the CDC, drowning is the second leading cause of unintended, injury-related death for U.S. children ages 1-14. Studies have shown that the risk of drowning is reduced by 88 percent if children have formal swim lessons between the ages of 1 and 4. Yet, according to a 2014 American Red Cross survey, more than half of Americans wither can't swim or don't have the basic skills.
The WLSL aims to combat these statistics and has had more than 236,000 adults and children participate since its inception. Barranco says that Merritt is hoping to have at least 500 participants across its four locations. The day will include a series of 30-minute swim lessons that range from basic water safety knowledge to basic swimming skills like floating, treading water, and proper breathing.
Lessons will be available all day and will be divided into small groups based on age and skillset, so registration is suggested. Although most people generally won't learn how to swim in just one lesson, the idea is to plant the seed of water safety and encourage parents and children to learn more.
"All ages are welcome, anybody that doesn't know how to swim or who could benefit from water safety is invited to participate," Barranco said. "It's great for parents as a reminder that water safety is important. It's summertime and kids are at the beach or a pool, so we try to make people aware of that and make sure they know the resources available in the community to be water safe."