The List: January 2023
The top things to do in Baltimore this month.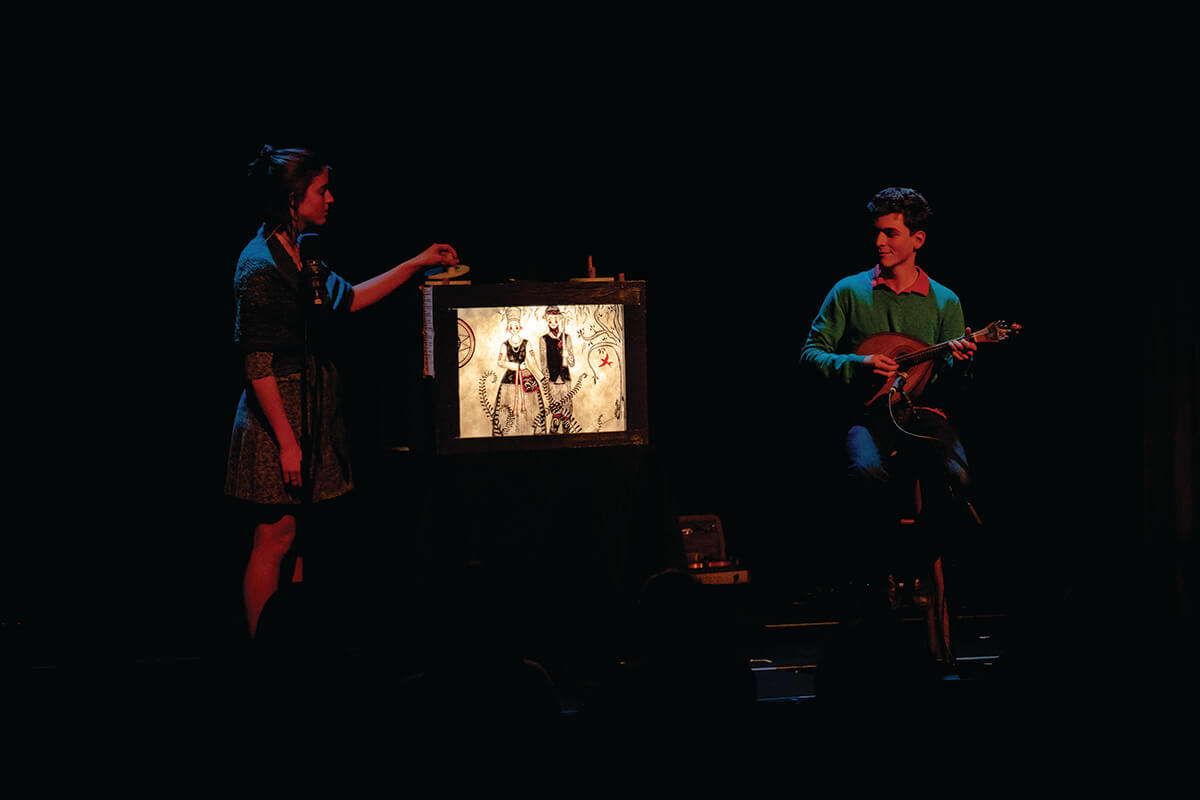 1/6-8: CRANKIE FEST
What is a crankie? For those who are new to this annual festival, held at Creative Alliance, it isn't the name of a feeling. However, the concept has been known to conjure delight. A crankie—or a softly glowing, panoramic image bound by spools and crammed into a wooden box and then moved along with hand cranks—took off as a 19th-century means of adding color to a story or a song, and has been loved for generations. Locally, the theatrical contraptions were made popular again with help from paper-cutting artist Katherine Fahey. Here in Baltimore, she's lauded as "The Godmother," "Jane Appleseed," and "Matron Saint" of crankies.
From Jan. 6-8, the festival that Fahey helped to found, which turns nine this year, is headed back to Highlandtown with virtual and in-person programming. The lineup features fireside performances by Beatbox Dads and Jes Raschella, Toy Box Theater, Emily Schubert, and several others. Keep up with coming details on this year's crank-tastic offerings, including surprise special guests, here. Creative Alliance. 3134 Eastern Ave. 8 p.m. $18-23
TO 1/23: FOUR SEASONS WINTER VILLAGE
This annual event creates a winter wonderland within Four Seasons' rooftop terrace, complete with cozy firepits, a themed holiday menu, outdoor ice skating, and more. Four Seasons Hotel Baltimore. 3-7 p.m. Reserve a ticket via Tock. 
TO 1/1/23: MIRACLE ON 34TH STREET
Known for its festive, eye-popping displays, this annual event illuminates the famous Hampden block in holiday cheer. W. 34th St. 6-11 p.m. 
TO 1/1/23: MIRACLE COCKTAIL POP-UPS
This year, the world renowned, Christmas-themed cocktail event series heads to our neck of the woods. Enjoy holiday sips, ogle festive decor, craft a gingerbread house with your buds, and much more. Various locations, times, and prices.
TO 1/1/23: ZOO LIGHTS
Grab the whole family and head to The Maryland Zoo, where more than 100,000 LED lights will shimmer in the shape of the historic institution's most beloved creatures. Ticket proceeds will benefit the zoo's animal care and conservation work. Maryland Zoo. Fri.-Sun. 5-8 p.m. Price TBD. 
1/3: WRITERS LIVE! JULIAN ZELIZER
At Enoch Pratt's Cathedral Street location, the historian and Princeton University professor will debunk misinformation that has plagued our country's history. Enoch Pratt Free Library. 7 p.m.
1/6: GROWN UP FIELD TRIP: GAME ON
This adults-only evening at the Science Center features giant board game fun and Mario Kart tournaments. Sip beer made by Pherm Brewing Company while you take in the museum's eye- catching exhibits. Maryland Science Center. 7 p.m. $40. 
1/10-15: MY FAIR LADY
Sing along to classics like "I Could Have Danced All Night," "The Rain in Spain," and "On the Street Where You Live" at the Hippodrome. This musical explores Eliza Doolittle's transition from a Cockney flower seller to a lady of society. Hippodrome Theater. Times and prices vary. 
1/12: BALTIMORE MUSIC ON FILM
At Creative Alliance, this short film showcase explores Charm City's pioneering artistry and heartfelt music scene. Baltimore filmmaker Julia Golonka's latest work, Don't Put Her Down, premieres. Plus, catch a peek of Baltimore House Music documentary, Music Liberated: Baltimore's in the House. Creative Alliance. 6:30 p.m. 
1/12-15: REVOLUTION: THE MUSIC OF THE BEATLES
Thanks to the Baltimore Symphony Orchestra, the celebrated British rock band comes to life once more, through fresh, orchestral masterpieces. Baltimore Symphony Orchestra. Various locations, times, and prices. 
1/13: ADAM ALMONY ALBUM RELEASE
At The 8×10 in Fed Hill, the acoustic rock and reggae great from Parkville takes the stage alongside Brandon Hardesty, Grilled Lincolns, Get Em Wet, and others. The 8×10. 7 p.m. $25. 
1/14: WRITERS LIVE! BEN JEALOUS
At Enoch Pratt, renowned civil rights activist Ben Jealous (former national NAACP president and CEO, and author of Never Forget Our People Were Always Free) ponders race in the U.S., and how to fix our country's social and political shortcomings. Enoch Pratt Free Library. 3 p.m. 
TO 1/14: FIGURE/NARRATIVE
By way of C. Grimaldis Gallery, this showcase takes a closer look at Grace Hartigan, Heejo Kim, Beverly McIver, and Raoul Middleman, four artists known for visionary storytelling chops and pioneering work with figure. C. Grimaldis Gallery. Wed-Sat. 11 a.m.-5 p.m. or by appointment. 
1/14: Y2K NIGHT 2
The 2000s are back again (at least, just for one evening) at Ottobar in Charles Village. Did someone just say "low rise jeans?" Ottobar. 9 p.m. $5-12. 
1/15: FROST FEST 2023 STUDENT BAND SHOWCASE
Join Stages Music Arts in Towson at The Recher to hear teen and adult student bands get funky on the stage. Proceeds support Music United, a non-profit whose aim is to connect the youth of Charm City through song and art. The Recher. 12-8 p.m. $5-10. 
TO 1/16: INNER HARBOR ICE RINK
With mesmerizing harbor views, this ice skating experience is perfect for a playdate or a holiday-themed date night. Make a figure eight with friends, or glide hand-in-hand while taking in the frosty magic. Plus, each Thursday at 5:30 p.m., listen for a groovy DJ setlist. Inner Harbor Amphitheater. Times vary. $4-175. 
1/18: SKIP THE SMALL TALK
Grab a beer at Checkerspot and sit next to a stranger to discuss life's deepest topics. Sure, this may sound kind of awkward, but don't worry. Thoughtful conversation prompts will be provided to help get the evening started. Checkerspot Brewing Company. 7 p.m. $16.50. 
1/20: DOSSER
At Joe Squared, the local alternative rock band debuts a new album, joined by DMV-based Cuni, and Philadelphia group They Are Gutting a Body of Water. Joe Squared. 7 p.m. $15. 
TO 1/22: SCENE SEEN: A VIGNETTE OF BALTIMORE MUSIC (2016-2022)
Local best buds and photographers, Christopher J. Chester and Micah E. Wood's new exhibit in Highlandtown delves into Charm City's music landscape with a glimpse of their photography and poster work. Creative Alliance. Tue.-Fri., 11 a.m.-7 p.m. Sat., 9 a.m.-5 p.m. 
1/21-22: JIM GAFFIGAN: DARK PALE TOUR
For two nights, the hilarious (admittedly fair-skinned) Midwestern-native dad-joke connoisseur is set to bring his wholesome brand of jokes to Baltimore. The Lyric. Times and prices vary. 
1/21-22: LUNAR NIGHT CULTURAL FESTIVAL
Ring in the Lunar New Year with a weekend on the Inner Harbor waterfront. Catch face-changing and sugar-painting shows while you scarf goodies made by Ekiben and Cafe Dear Leon. West Shore Park. Sat.: 2-10 p.m. Sun.: 12-8 p.m. Free-$30. 
1/22: DROP-IN ART MAKING: LUNAR NEW YEAR
Bring the kiddos over to The Walters Art Museum, where they'll ring in the Lunar New Year with a special craft tutorial. The Walters Art Museum. 11 a.m.-4 p.m. 
1/28: CHARM CITY KINGS
It doesn't get more Baltimore than this performance at the Metro Gallery, which features legends such as Brandon Kanion, Josh Stokes, Al Rogers Jr., and Brent Birckhead. The Metro Gallery. 7 p.m. $20.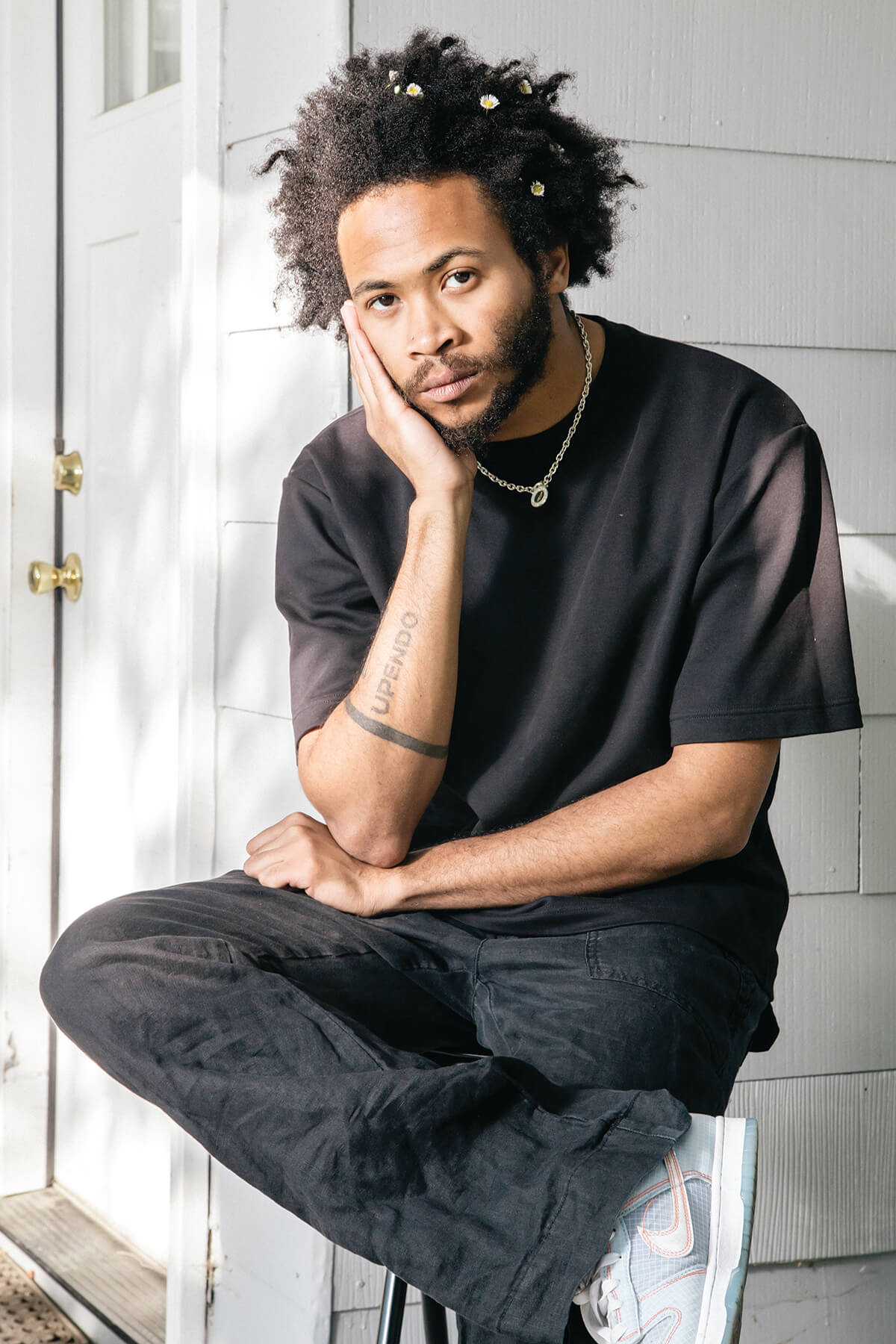 1/28: JASMINE PIGOTT
Head over to the Baltimore Museum of Art, where this prolific Charm City-based tuba artist plans to work her magic. Baltimore Museum of Art. 3-5 p.m.
TO 1/29/23: A MOVEMENT IN EVERY DIRECTION
A dozen Black artists explore the way the Great Migration, in which more than six mil- lion African Americans left the American South from 1915 to 1970, transformed nearly every aspect of Black life and culture. Baltimore Museum of Art. Wed.-Sun. 10 a.m.-5 p.m. 
TO 2/5/23: POWER OF PROTEST: THE MOVEMENT TO FREE SOVIET JEWS
This traveling exhibition at the Jewish Museum of Maryland explores the impact protests had in freeing refuseniks: Jewish people living in the Soviet Union, who were unable to practice their religion, or to leave. The Jewish Museum of Maryland. 12-4 p.m. $4-10.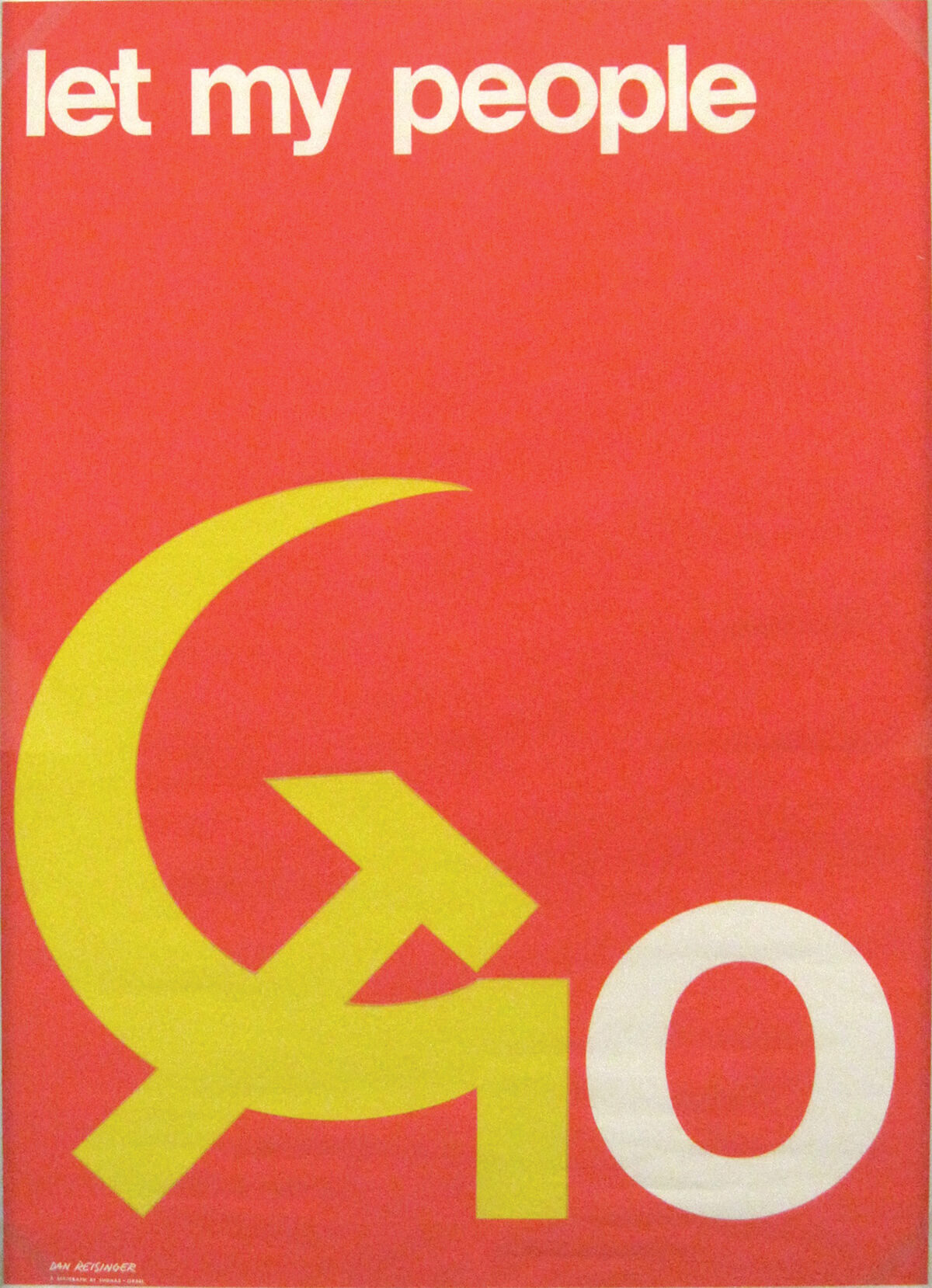 TO 3/23: VISIONS OF NIGHT: BALTIMORE NOCTURNES
Featuring works by Baltimore contributing photographer, J.M. Giordano, this showcase brings a retrospective glimpse of local nightlife to the Maryland Center for History and Culture. Maryland Center for History and Culture. Wed.- Sat. 10 a.m.-5 p.m. Free-$9. 
TO 4/16/23: THE JOHN WATERS COLLECTION
Charm City's Pope of Trash, beloved filmmaker John Waters, gifts the Baltimore Museum of Art with upwards of 400 lewd and captivating works, a portion of which will be on view at the museum's Nancy Dorman and Stanley Mazaroff Center for the Study of Prints, Drawings, and Photographs. Baltimore Museum of Art. Wed.-Sun. 10 a.m.-5 p.m. 
TO 6/4/23: A HISTORY OF HOUSEPLANTS
At Johns Hopkins' Evergreen Museum and Library, learn how today's obsession with lush, indoor blooms got started. Plus, see how the houseplant trend has manifested here in Baltimore. Evergreen Museum and Library. North Wing Gallery. Tue.-Sun. 11 a.m.-4 p.m.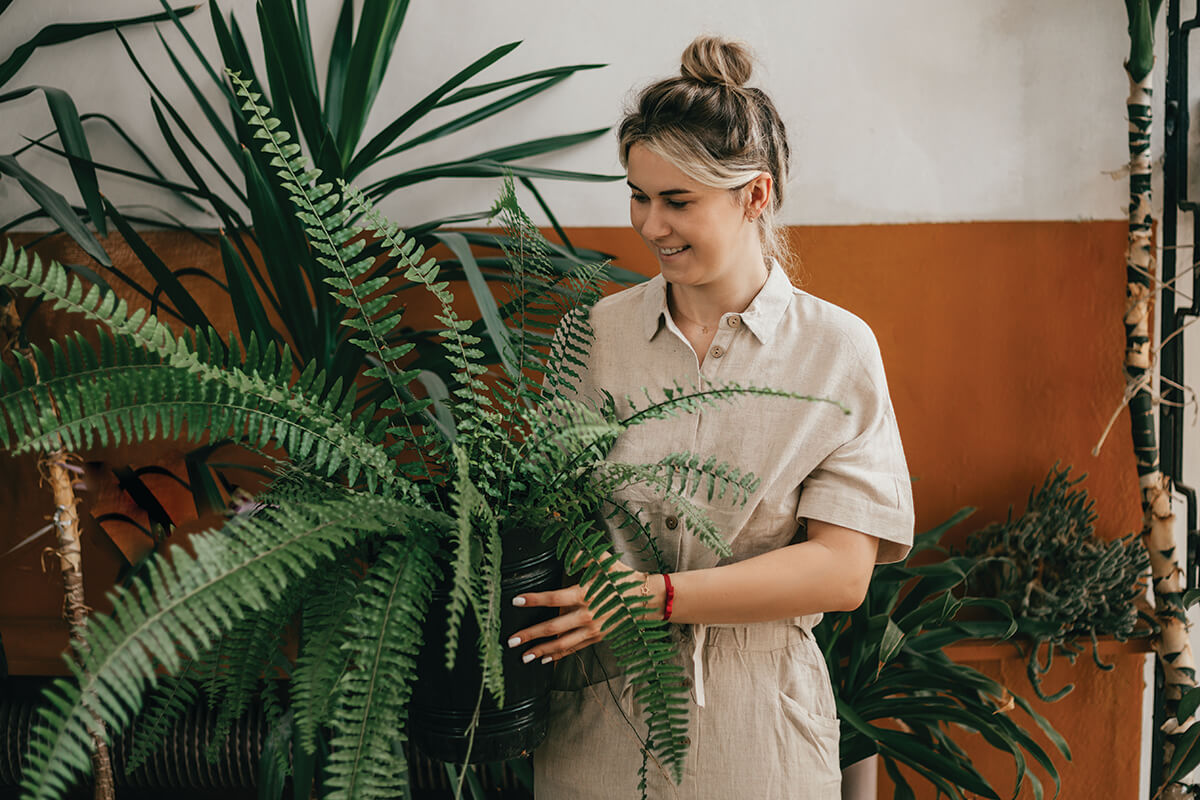 TO 9/3/23: ABUNDANCE: TOO MUCH, TOO LITTLE, JUST RIGHT
The AVAM's Zanvyl A. Krieger Main Building will play host to an exhibit that explores true, lasting wealth. Witness art as an expression of the longing for contentment, productivity, and freedom through a joyful range of works. American Visionary Art Museum. Tue.-Sun. 10 a.m.-5 p.m. $10. avam.org.