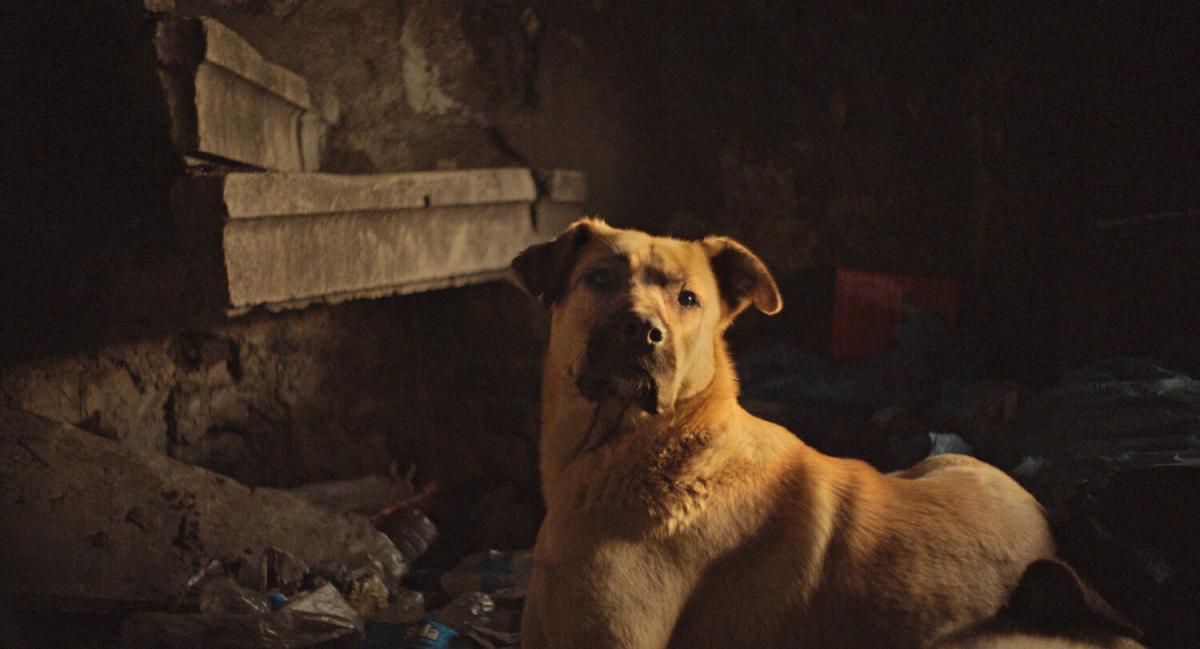 A portion of tickets to "Stray" through the SNF Parkway will go to BARCS March 5-7. Photo courtesy of Magnolia Pictures.
Film
From March 5-7, the SNF Parkway will donate a portion of each ticket to Stray, a new documentary following three dogs living on the streets of Istanbul, to the Baltimore Animal Rescue and Care Shelter (BARCS). Watch as Zeytin, Nazar, and Kartal offer us glances into both their lives as strays and the often-overlooked humans who they encounter along the way, and feel good knowing you're supporting care for Baltimore's own strays at the same time. March 5-7, Online.
Visual Art
In celebration of AIA Baltimore's 150th anniversary, this lecture series about built environments and the culture they both construct and reflect will examine how the buildings around us interact with "the arts, community initiatives, sustainability goals, preservation, equity, the vernacular, and more." The series begins March 10 with "Architecture, Identity, & Place." March 10 at 6 p.m., March 31 at 6 p.m., and April 21 at 6 p.m. Register online.
Music
This streaming concert from the Baltimore Symphony Orchestra may just have you dancing in the moonlight. The program includes beloved pieces by Mozart, Dvořák, and Tchaikovsky, among others. Watch the premiere Wednesday, March 10, or enjoy one of the perks of BSO Offstage and save it for date night. Premieres March 10. 8 p.m. Available on BSO Offstage.
Theater
Those who were looking forward to last year's New Voices Festival at Everyman Theatre will be thrilled to see this tale of motherhood from Molly Smith Metzler available to stream. Laura C. Harris joins Everyman resident company members Megan Anderson, Beth Hylton, and Tony Nam for a comedy that explores the peaks and perils of new parenthood. Be sure to grab a pre-show cocktail from the kitchen and dim the lights for that authentic viewing experience from home. Available online March 1-April 11, Everymantheatre.org.
Literature
Like most things in the past year, the CityLit Festival has been reimagined to offer festival-goers myriad ways to engage from home. CityLit and Enoch Pratt will offer virtual workshops, Zoom lectures, and readings throughout the month, with a full day of events on Saturday, March 20. Engage with luminaries such as Emily St. John Mandel, George Saunders, and Terrance Hayes; listen in on panels on YA lit or the state of Baltimore; and writers, don't miss the chance for a one-on-one editorial critique with Rosalia Scalia, Karen Houppert, Bret McCabe, Laura Ballou, Rebekah Kirkman, or Chelsea Fetzer. March 2-31. Online.